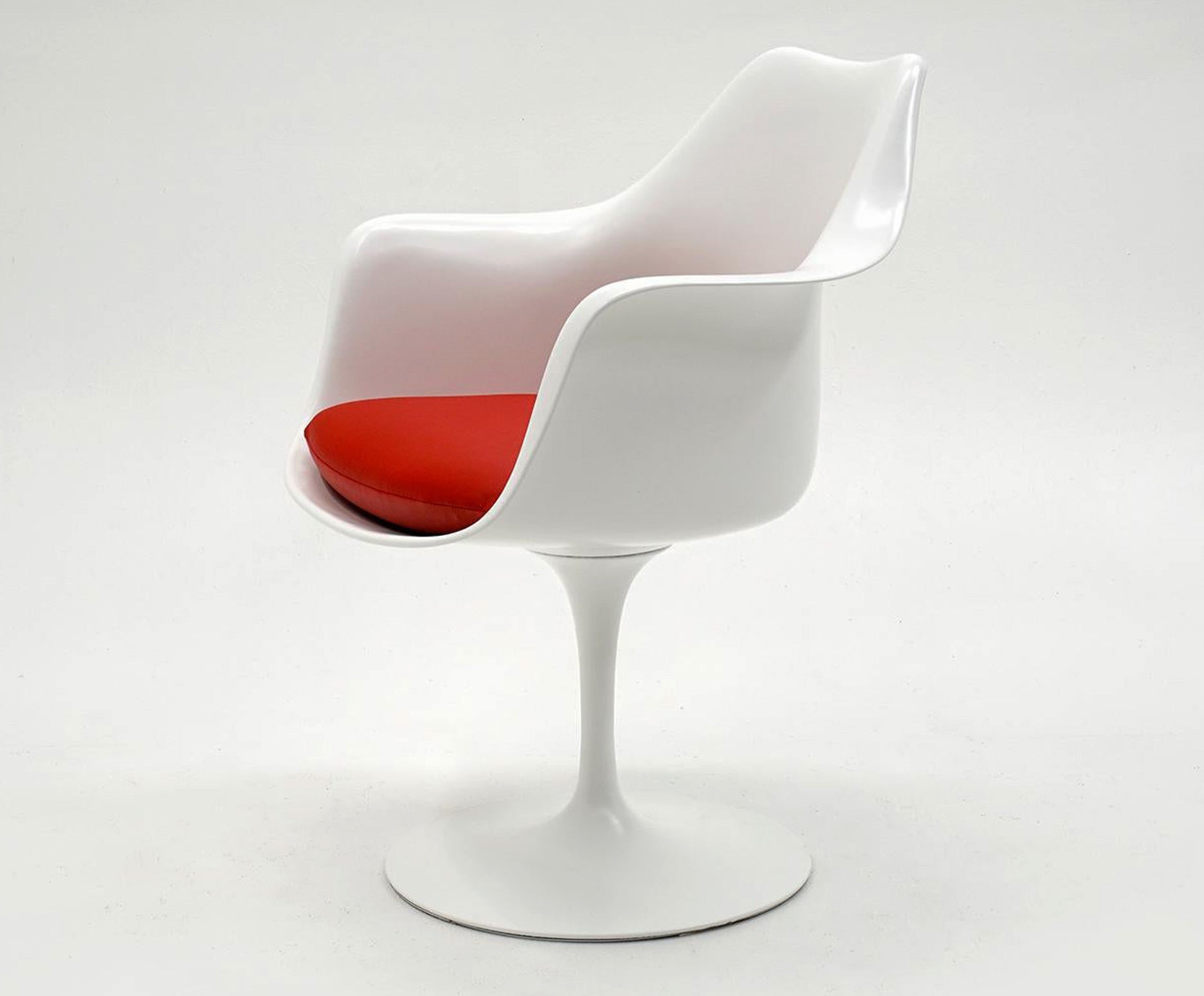 Iconic Designs
Tulip Armchair
About the Design
Eero Saarinen (1910–61) absolutely hated clutter. "The undercarriage of chairs and tables in a typical interior makes an ugly, confusing, unrestful world," the Finnish-American architect and industrial designer once said. "I wanted to clear up the slum of legs." With the original Tulip armchair, he did just that, streamlining the standard four-legged piece into a graceful shape atop a single pedestal.
The 1957 design — which is in the permanent collection of the Museum of Modern Art in New York — was one of Saarinen's last; he died in 1961. Its sculptural shape displays the best of Saarinen, who referred to himself as a "form giver," whether that form was a flower-shaped seat or the swooping curve of the Gateway Arch, a more than 600-foot-tall stainless-steel-clad concrete monument in St. Louis, Missouri, that he designed in the late 1940s.
The Tulip armchair was part of Saarinen's Pedestal collection of armless chairs, stools, dining tables and more — a mid-century modernist exercise in simplifying. The series was designed for Knoll, which continues to produce it today. Visitors to the TWA Hotel, the 2019 reinvention of Saarinen's iconic airport terminal, will find Tulip chairs dotting the structure.
Interestingly, the Tulip armchair's shape suggests one single plastic form, but despite Saarinen's many experiments to achieve this, it is actually constructed in two pieces: an aluminum frame obscured in a plastic finish and a fiberglass upper-shell seat. Two parts or one, it achieves Saarinen's desired streamlined effect.
Previously Available Items
The Saarinen Pedestal Series
More Eero Saarinen Designs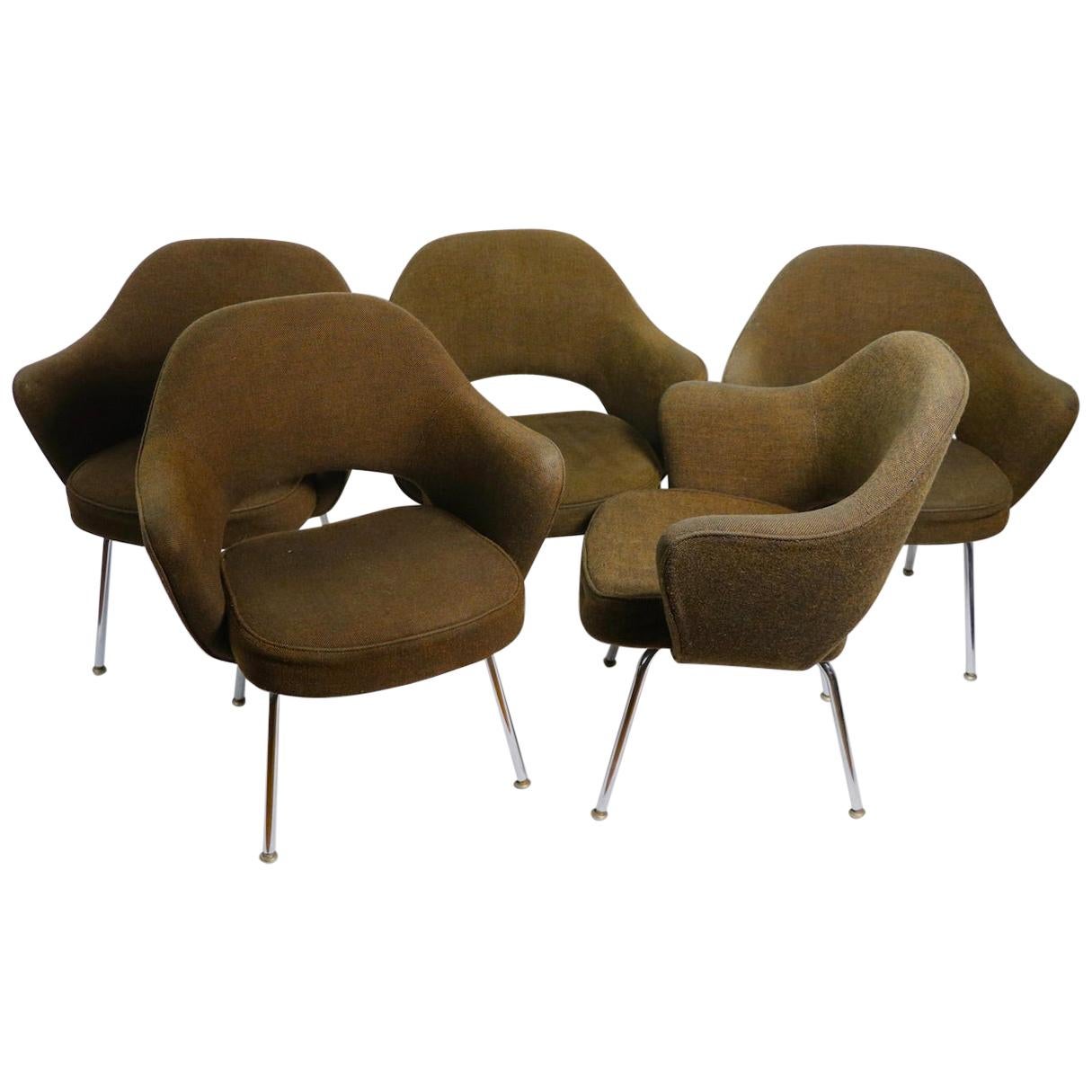 Materials
Metal, Fabric, Upholstery, Chrome
Shop All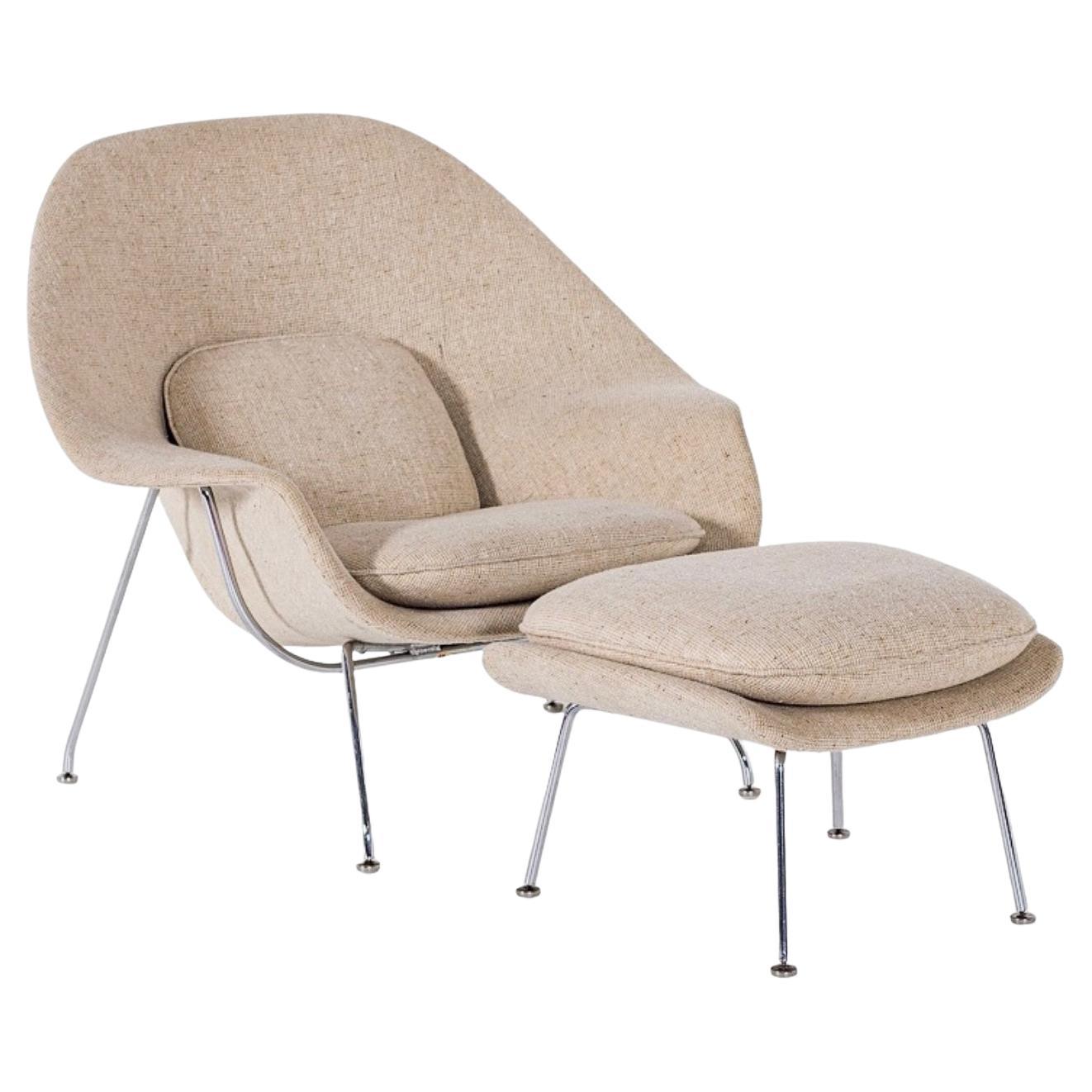 Materials
Fabric, Metal, Animal Skin, Sheepskin
Shortly after Eero Saarinen (1910–61) joined Florence Knoll at the manufacturer she had established with her husband, Hans, she presented the Finnish-born designer with a serious request: to create for her the world's most comfortable chair, something, Saarinen recalls, that felt like "a basket full of pillows."Presented with the challenge, Saarinen went primal. What, the designer figured, better signifies the very essence of comfort than the womb? "It was designed on the theory that a great ...
Shop All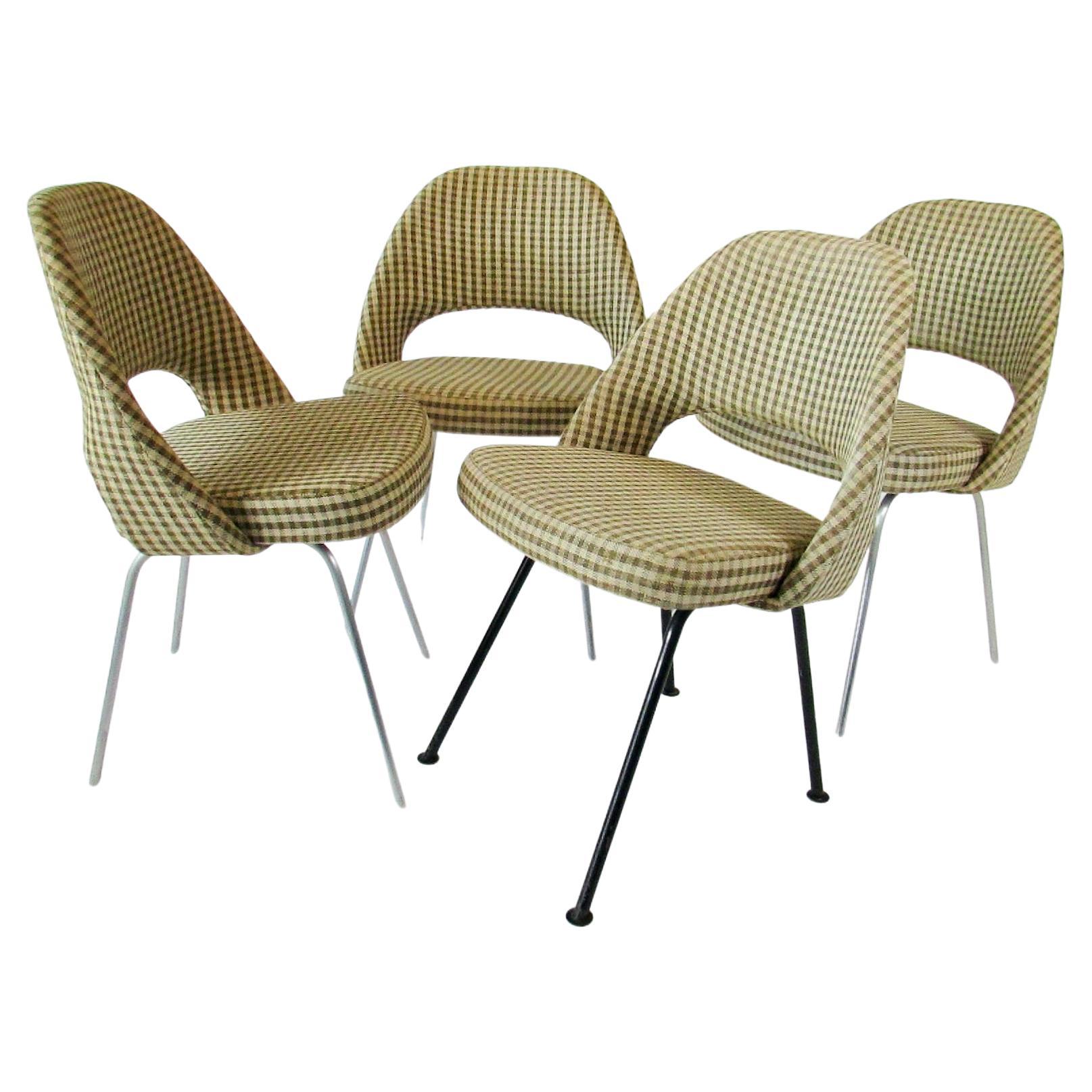 Materials
Fabric, Metal, Upholstery, Steel, Chrome
With the founding of the Knoll Planning Unit at Knoll Associates in 1946, the modern open-plan office was born. Soon after the launch of the internationally celebrated design firm's workplace-focused division, the Saarinen Executive Armless chair would emerge as one of its seating staples. A departure from more rigid office seating, the 1950 design by Finnish architect Eero Saarinen (1910–61) offered some of the comfort of his 1948 Womb chair in a more formal shape. Nicknamed "that chair with...
Shop All