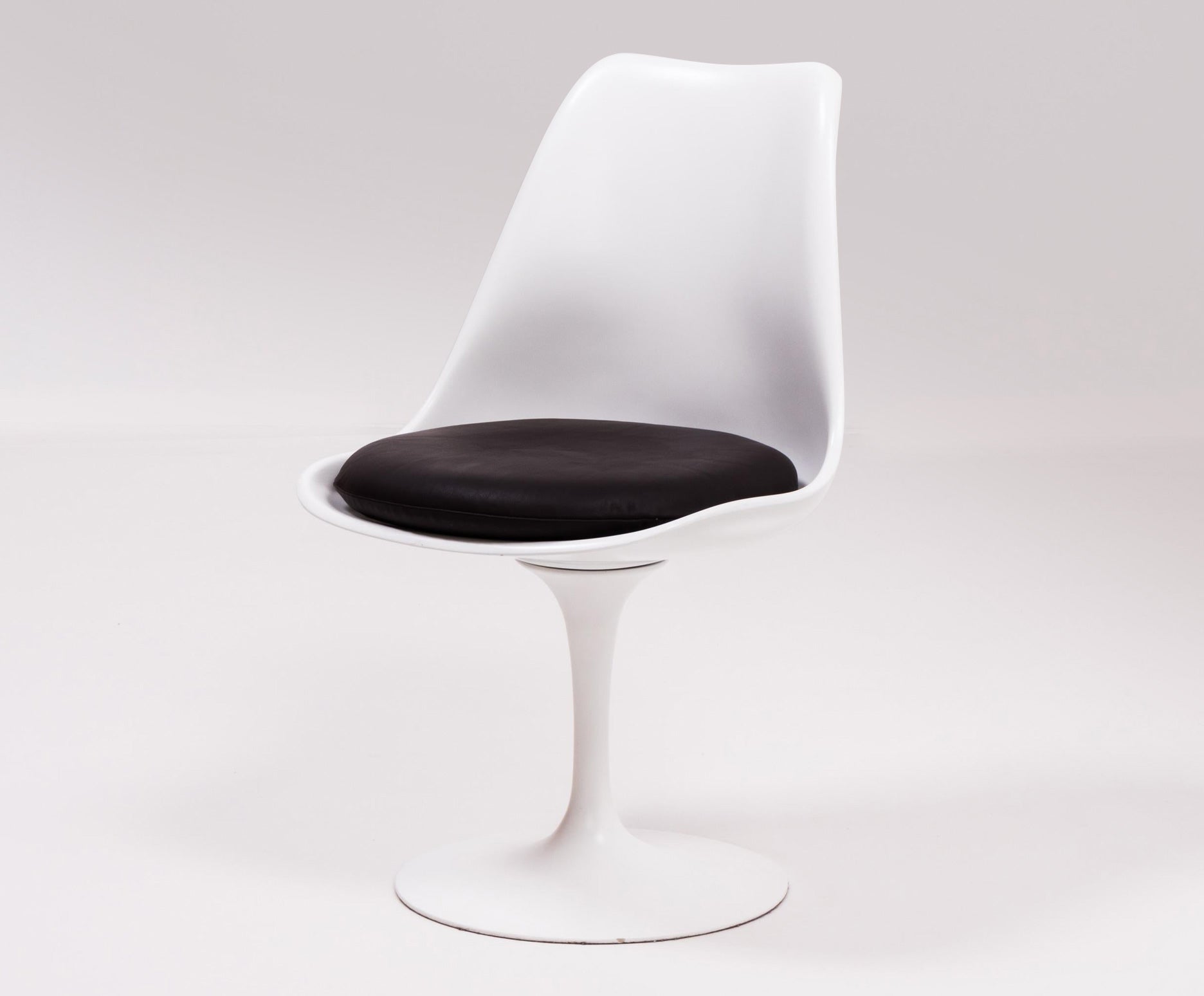 Iconic Designs
Tulip Armless Chair
About the Design
With his iconic Pedestal collection, architect and designer Eero Saarinen (1910–61) vowed to "clear up the slum of legs," as he described the visual clutter resulting from traditional furniture frames in a 1956 TIME magazine cover story. Central to this endeavor is the Pedestal table, whose round top on a slender, graceful pedestal would become a near ubiquitous — and oft-imitated — form. The Tulip armchair and the Tulip armless chair continue this streamlining in Saarinen's modern, space-age aesthetic.
With its simplified silhouette and fiberglass body, the Tulip armless chair is at once elegant and industrial, a feat that Saarinen continually mastered in mid-century modern works ranging from furniture to architecture (think the St. Louis Arch and the TWA Terminal at New York's John F. Kennedy Airport, which has reopened as a hotel). The designer originally tried to cast the entire seat in fiberglass, pushing the envelope of modern furniture production, but, to ensure stability, he eventually settled on a cast-aluminum base and fiberglass seat. In 1957, the chair was put into production through Knoll — Saarinen knew pioneering American designer Florence Knoll from his days at the Cranbrook Academy of Art, where he taught and took on design projects for the school. It has remained one of the legendary firm's most popular seats ever since.
Given its sculptural shape, the Tulip armless chair can be paired with a Saarinen table for a wholly modern dining set — as it appears throughout the TWA Hotel — or hold its own as a side or accent chair, a popular touch by top residential designers today. The Velcro-attached seat cushion is available in over a dozen upholstery options, though the thoroughly space-age cherry red is undoubtedly the most famous.
Previously Available Items
The Saarinen Pedestal Series
More Eero Saarinen Designs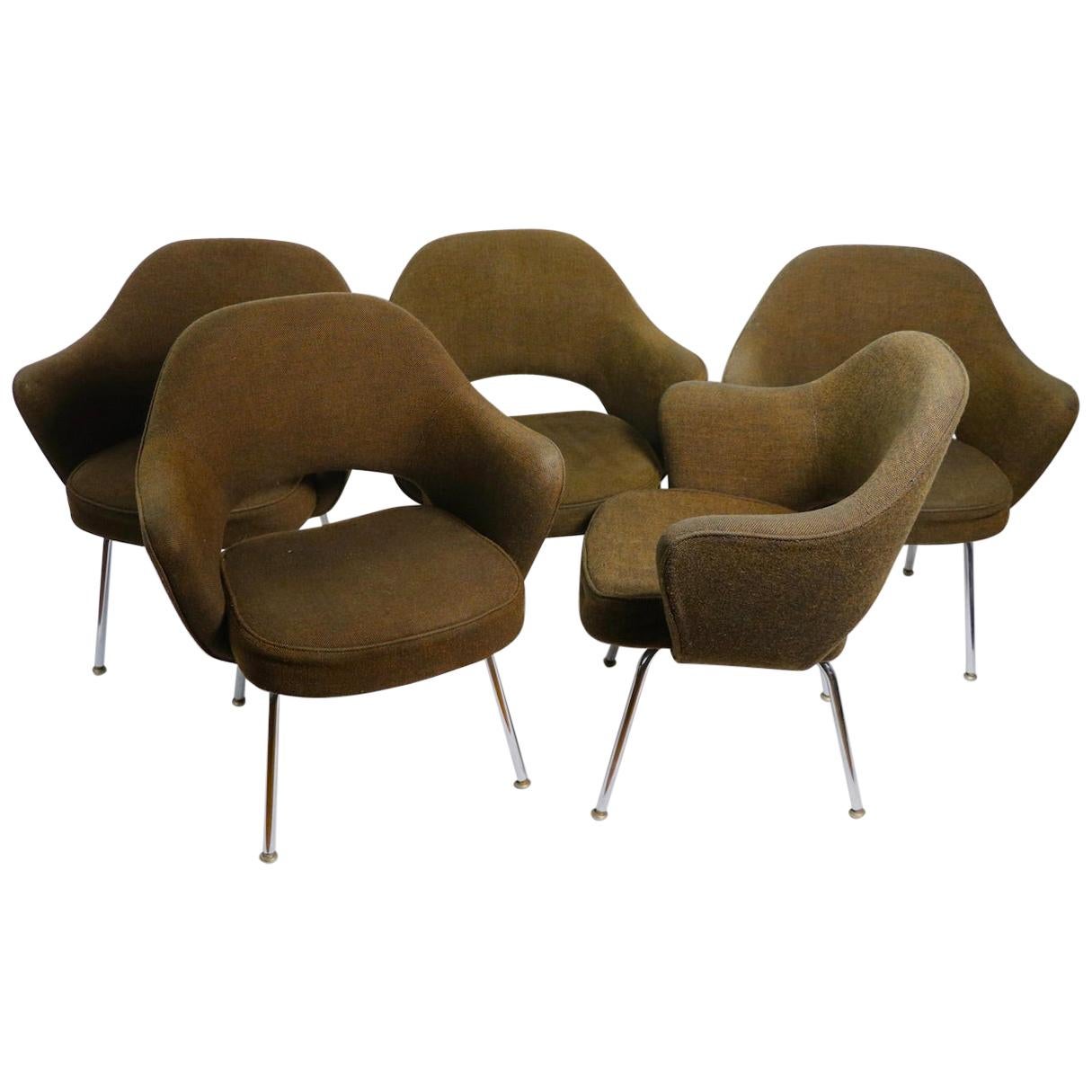 Materials
Metal, Fabric, Upholstery, Chrome, Steel
Shop All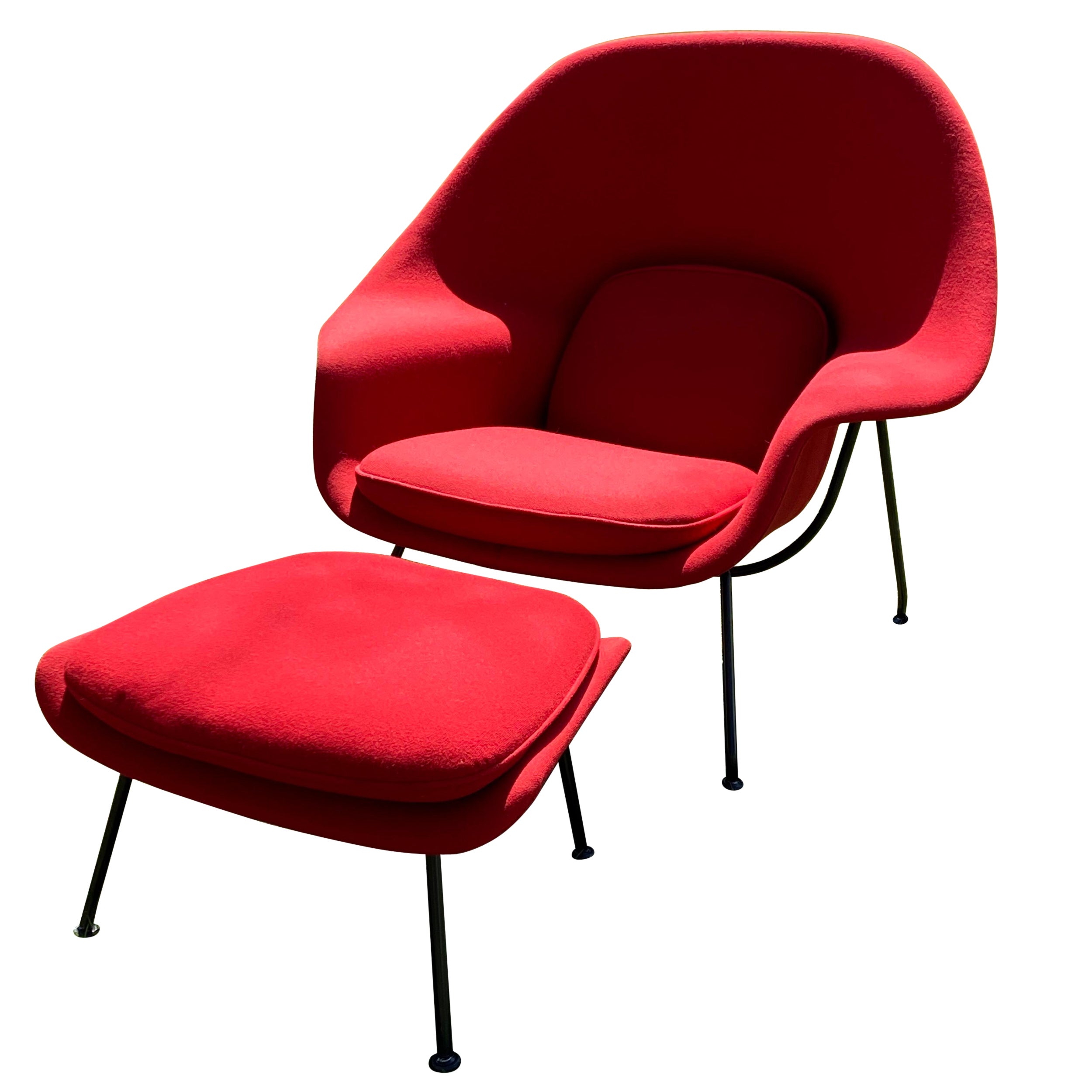 Materials
Fabric, Metal, Animal Skin, Sheepskin
Shortly after Eero Saarinen (1910–61) joined Florence Knoll at the manufacturer she had established with her husband, Hans, she presented the Finnish-born designer with a serious request: to create for her the world's most comfortable chair, something, Saarinen recalls, that felt like "a basket full of pillows."Presented with the challenge, Saarinen went primal. What, the designer figured, better signifies the very essence of comfort than the womb? "It was designed on the theory that a great ...
Shop All
Materials
Metal, Fabric, Steel, Upholstery
With the founding of the Knoll Planning Unit at Knoll Associates in 1946, the modern open-plan office was born. Soon after the launch of the internationally celebrated design firm's workplace-focused division, the Saarinen Executive Armless chair would emerge as one of its seating staples. A departure from more rigid office seating, the 1950 design by Finnish architect Eero Saarinen (1910–61) offered some of the comfort of his 1948 Womb chair in a more formal shape. Nicknamed "that chair with...
Shop All