Hear What Design Lovers Are Saying About Us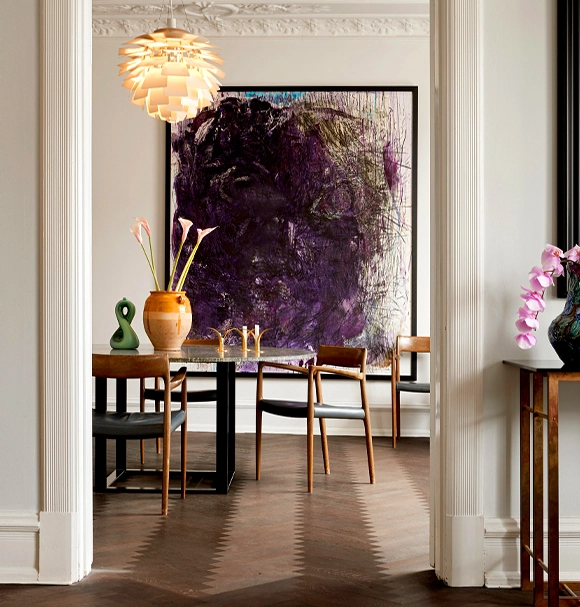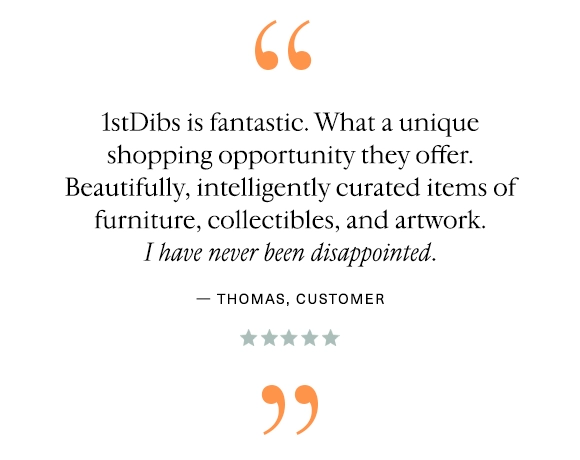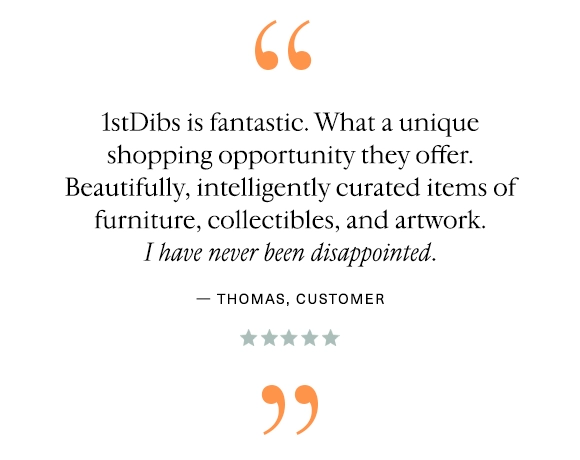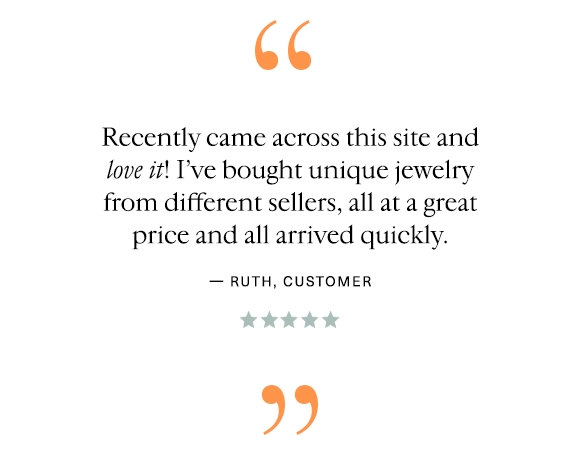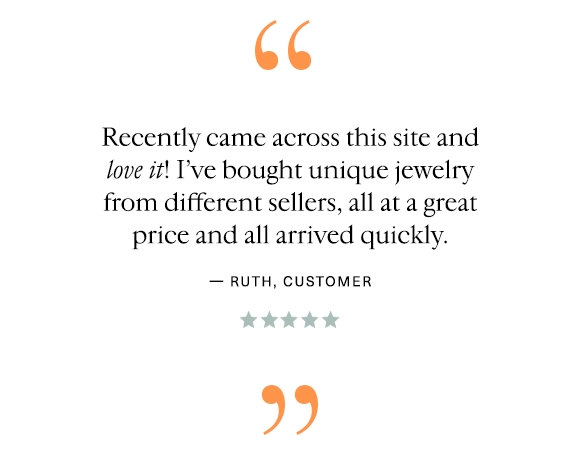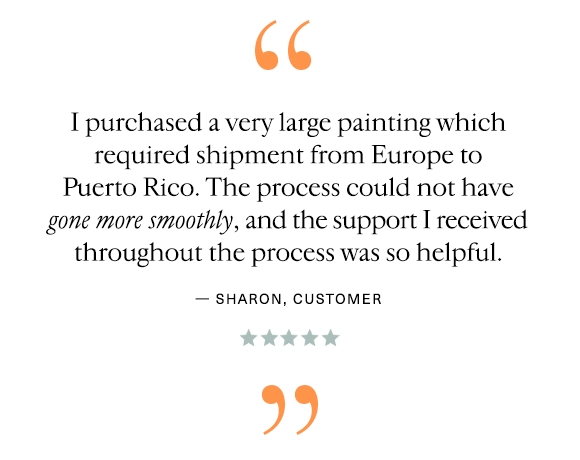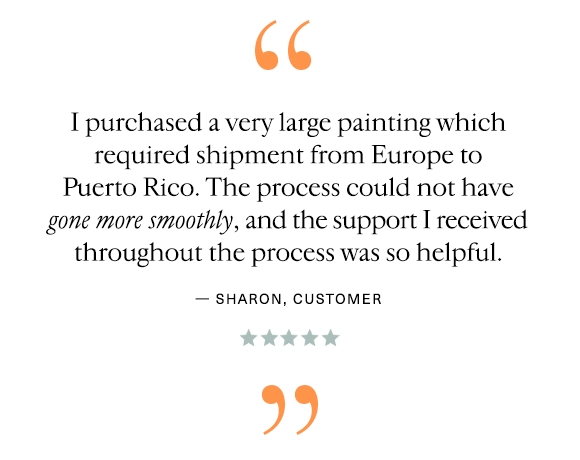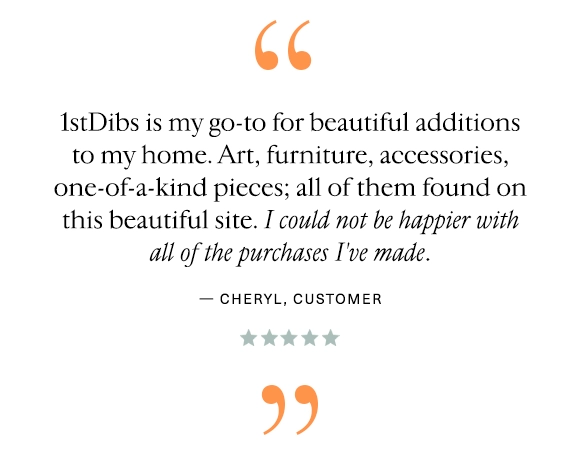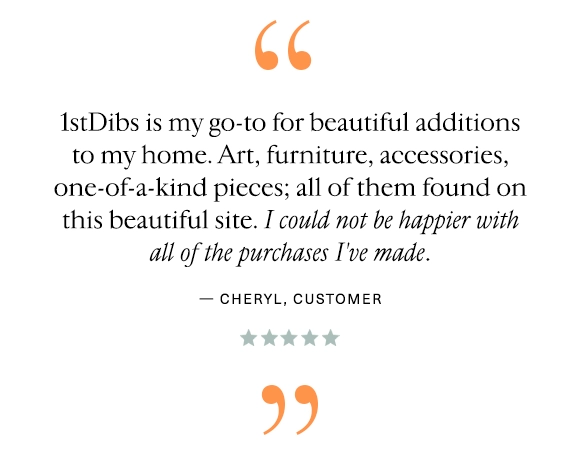 Prestigious Sellers You Can Trust
"The seller worked with me on the price and shipped my bag immediately. It's perfect and I absolutely love it! I highly recommend 1stDibs."

"I was initially concerned about buying diamonds online, but after much research I felt comfortable working with the seller. The diamond stud earrings I bought are beautiful."

"The item was exactly as described, with the seller checking on progress of the delivery for me. The item arrived packed very well and had all the certificates with it."


When I first discovered 1stDibs, I had no idea that ten years later I would've turned around and realized that 80% of my apartment had been sourced from one place.
— JENNA LYONS, FASHION DESIGNER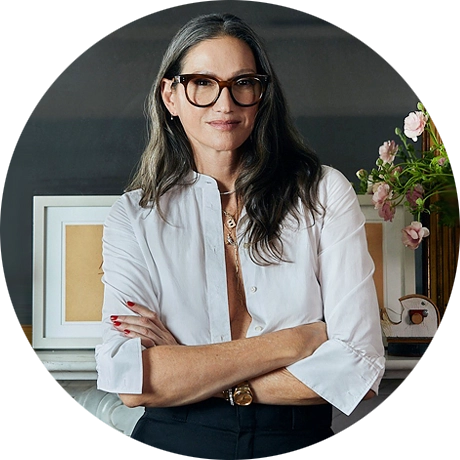 Expert Guidance Every Step of the Way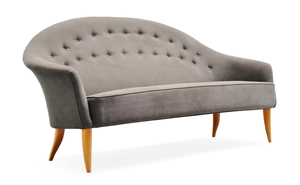 "I was very happy with my experience. When I did have questions relevant to 1stDibs, their customer service was exceptionally helpful. I wouldn't hesitate to shop here again."

"The customer service was on point and very responsive. This platform rocks, is the bomb. It truly is a worldwide marketplace for objects you'd never find elsewhere. Such gorgeous stuff, I can't even."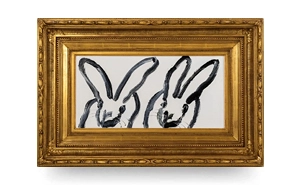 "1stDibs is fantastic. What a unique shopping opportunity they offer buyers. Beautifully, intelligently curated items of furniture, collectibles, and artwork. Their customer service is quick, responsive, first-rate."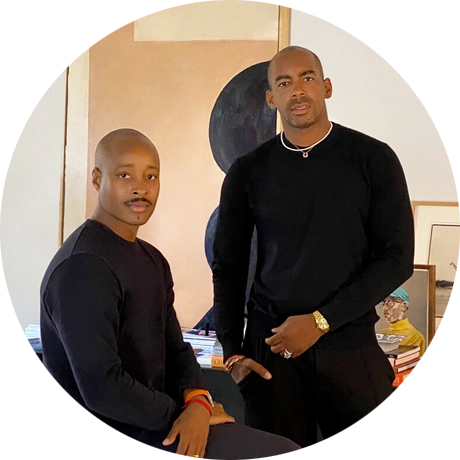 Be ready to fall in love with the most iconic, interesting and smart things that you're going to find.
— JASON BOLDEN, Stylist & Interior Designer
Shipping & Logistical Solutions
"The piece I purchased is extremely high-quality. It was accurately described and pictured. Seller responded quickly to inquiries. The item was carefully packed and shipping was quick. Very happy with entire transaction."

"The seller worked with me on the price and shipped my bag immediately. I received it within days of purchasing it. The bag is better than the description — it's perfect and I absolutely love it!"

"My first transaction on 1stDibs could not have gone better. The price was more than fair, the seller communicated throughout the process, shipping was prompt and the package was very well prepared."


1stDibs is great for unique gifts because everything is basically one of a kind.
— JENNY WALTON, artist & stylist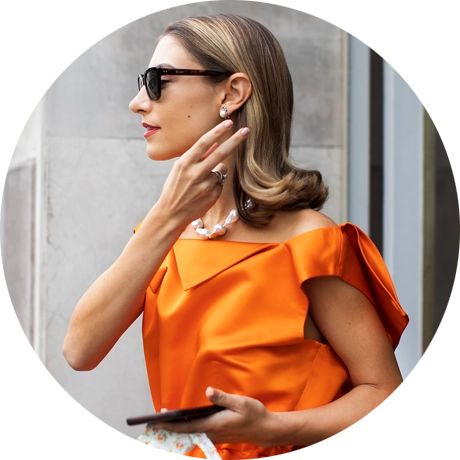 Have questions or need more information?
877-721-3427  |  3am–8pm ET M–F