Van Cleef & Arpels Jewelry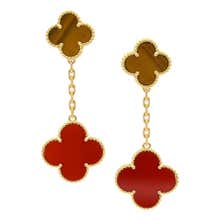 One of the world's foremost jewelry houses, Van Cleef & Arpels is particularly noted for a focus on technical virtuosity, craftsmanship and artistry, evident since its beginning. Rather than create earrings, bracelets, necklaces and other adornments primarily for the aim of displaying of wealth and opulence, Van Cleef & Arpels sought to produce jewelry that projected the wearer's taste and style.
The company was formed a year after the 1895 marriage of Alfred Van Cleef, the son of a gem cutter, to Estelle Arpels, daughter of precious-stones dealer Salomon Arpel. Ten years later, Van Cleef & Arpels opened its first boutique on the Place Vendôme in Paris, setting the march on a square now crowded with dealers in bijouterie. (The company still occupies the New York flagship store opened in 1939 at Fifth Avenue and 57th Street.)
Born from a union of expertise in both jewelry making and gem selection, the Van Cleef & Arpels distinguished itself with both the consistency of the color and clarity of its stones and the creativity of its designs. In doing so, the house would win a roster of dedicated, fashion-conscious clients that included the Duchess of Windsor, Marlene Dietrich, Barbara Hutton, Jacqueline Onassis and Elizabeth Taylor. In 1933, Van Cleef & Arpels patented its trademark Mystery Setting — a technique by which gems are fitted into an intricate matrix of slots and "drawers" that keep the setting hidden. Another signal innovation was the Zip necklace, introduced in 1951, which can be worn either around the neck or, with the zipper closed, as a bracelet.
But as much as to the firm's craftsmanship, clients have been drawn by the insouciance and playfulness of Van Cleef & Arpels designers, as well as their attunement to the cultural climate. After the discovery of Tutankhamun's tomb in 1922, the company produced several lavish pieces featuring hieroglyphics and other Egyptian motifs to go along with the geometric Art Deco jewelry of that decade and the next. Following World War II, as symbols of freedom and rebirth, the firm focused on naturalistic forms such as birds, flowers, fruit and flying insects. High society's 1960s fascination with the Near East and India prompted such pieces as the best-selling Alhambra necklace, popularized by Princess Grace.
Lately, attention among collectors and connoisseurs has centered on Van Cleef & Arpels's quality of workmanship as much as its glamour. The firm was the subject of a 2012 show at the Cooper-Hewitt, Smithsonian Design Museum, as well as exhibitions at the Bowers Museum in Santa Ana, California, in 2013 and at the Musée des Arts Décoratifs in Paris in 2014.
Find an exquisite collection of Van Cleef & Arpels jewelry on 1stDibs.
Iconic Designs from Van Cleef & Arpels
Explore timeless pieces that have earned their place in history.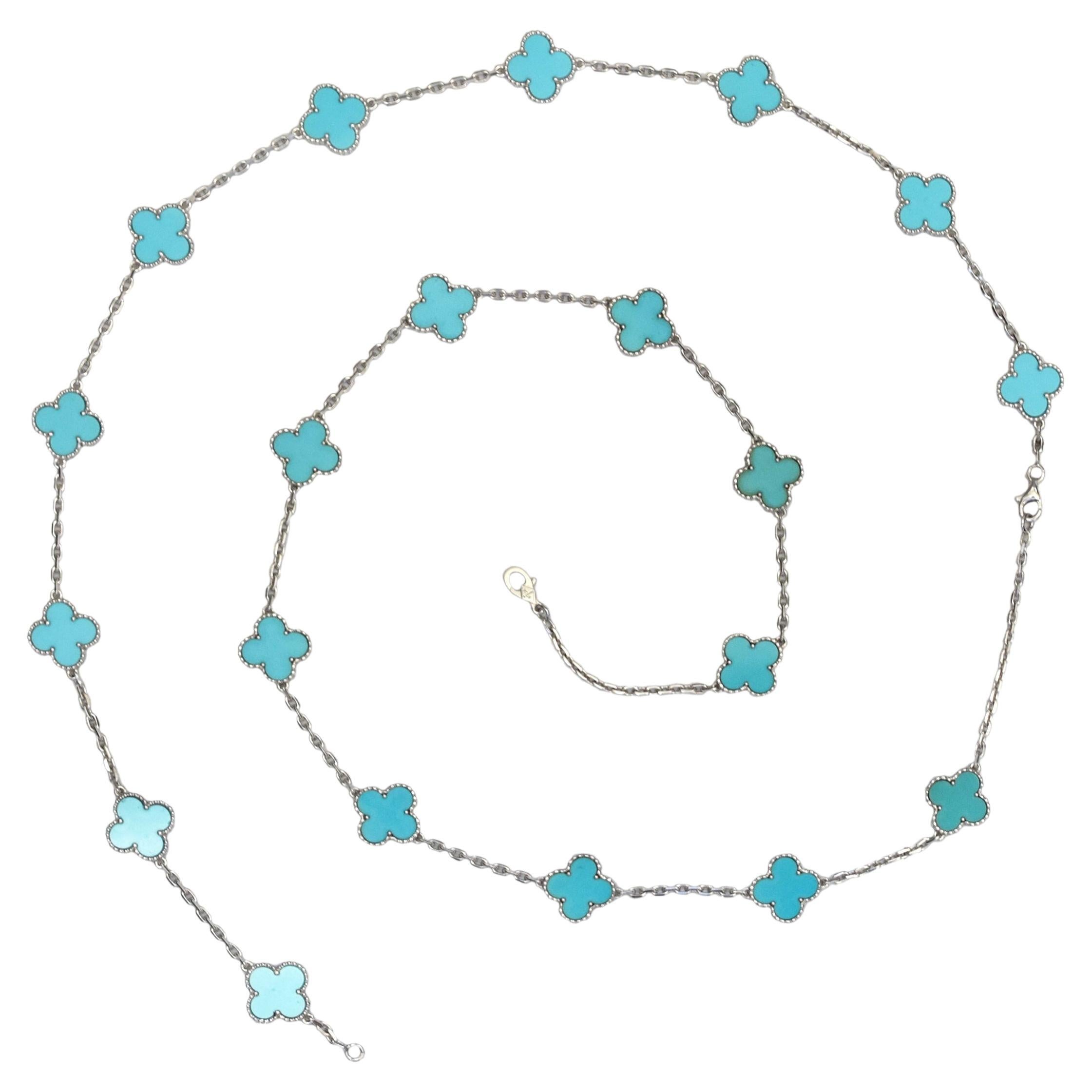 Vintage Alhambra Necklace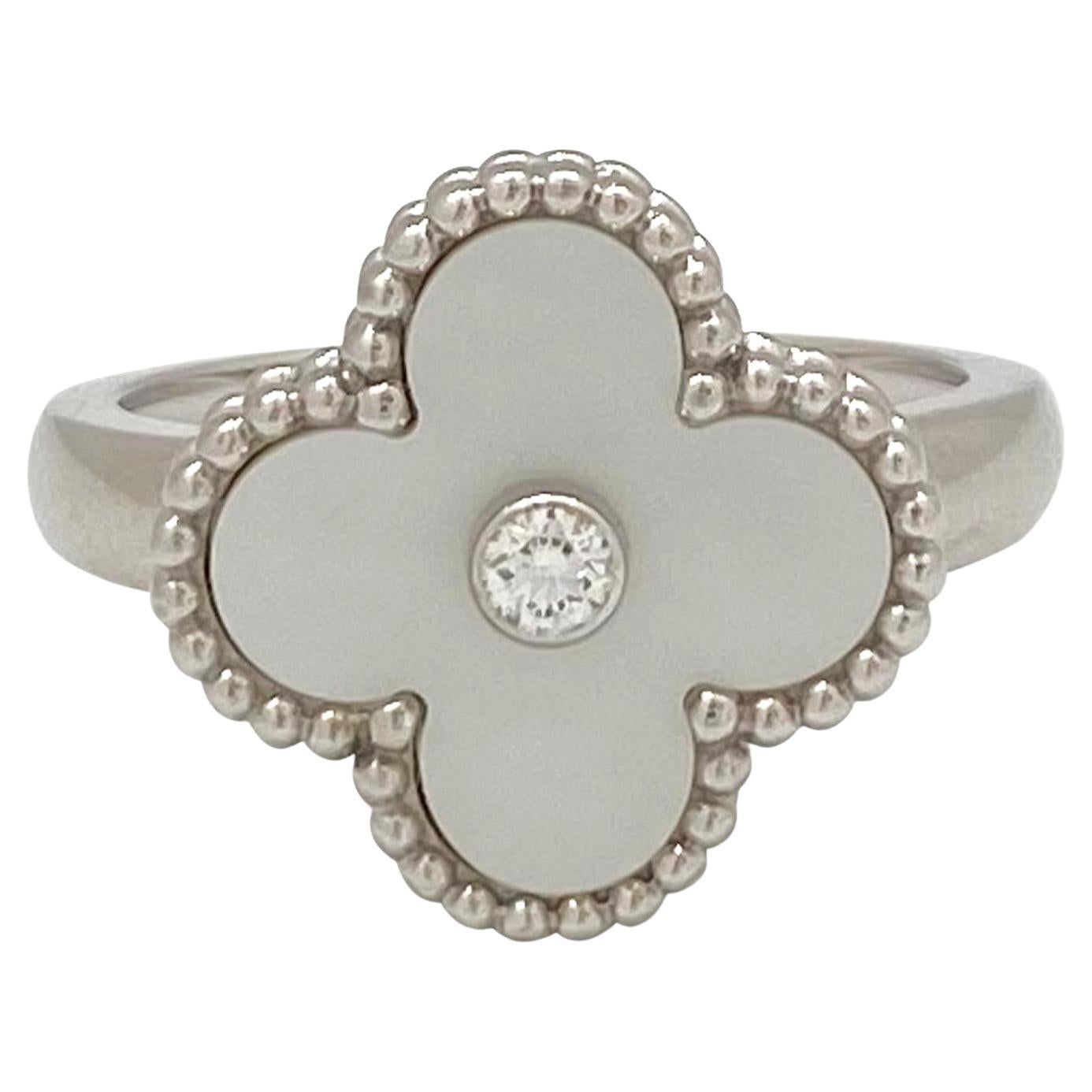 Vintage Alhambra Ring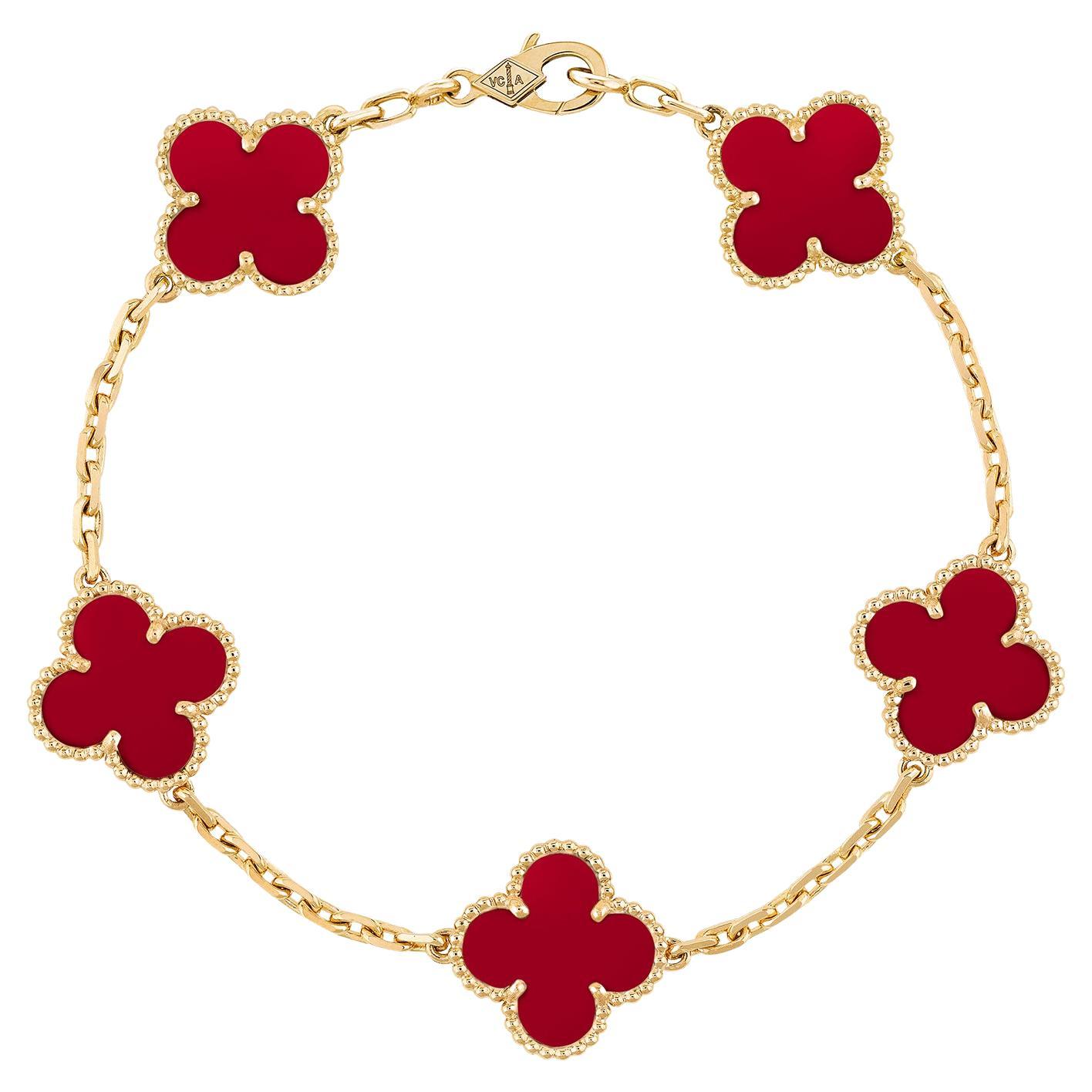 Vintage Alhambra Bracelet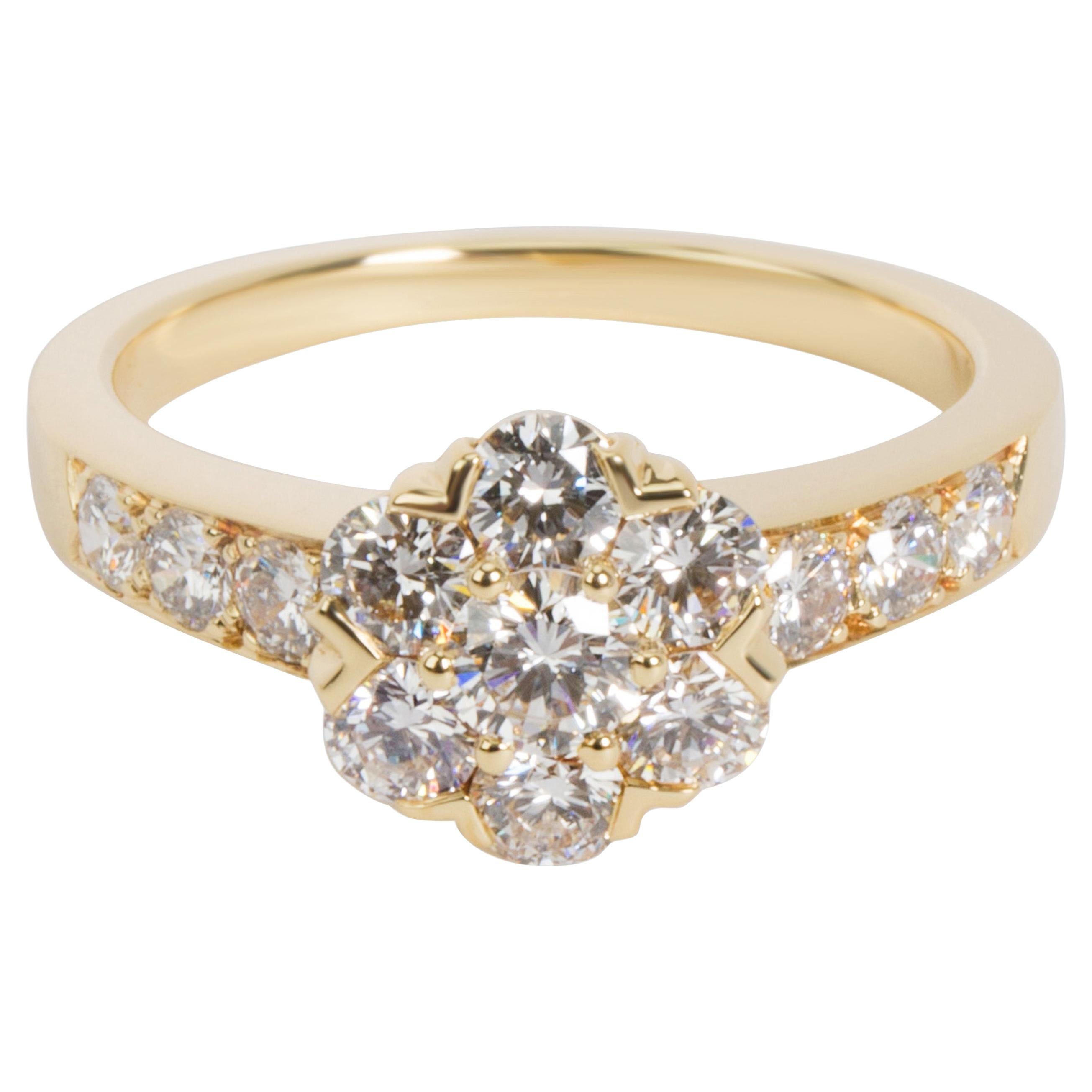 Van Cleef Arpels Fleurette Ring
Van Cleef & Arpels jewelry & watches for sale on 1stDibs
1stDibs offers a range of Van Cleef & Arpels jewelry and watches. Each of these unique items has been designed with extraordinary care, often using
gold
. While looking for the most stylish Van Cleef & Arpels jewelry to pair with your ensemble, you'll find that Van Cleef & Arpels
diamond
jewelry & watches can add a particularly distinctive touch to your look, from our inventory of 1,019. This collection contains 1,471 pieces as well as a number of other designs by this jeweler.
modern
and
contemporary
are among the most popular styles of Van Cleef's jewelry & watches available on 1stDibs. While this collection reflects work that originated over various time periods, most of these items were designed during the 20th Century. If you're looking for additional options, many customers also consider jewelry & watches by
Roman Malakov
,
LB Exclusive
and
Bvlgari
. Prices for Van Cleef's jewelry & watches can vary depending upon gemstone, time period and other attributes. 1stDibs's price starts at
$541
and tops out at
$1,560,000
, while pieces like these can sell for
$15,994
.
Creators Similar to Van Cleef & Arpels