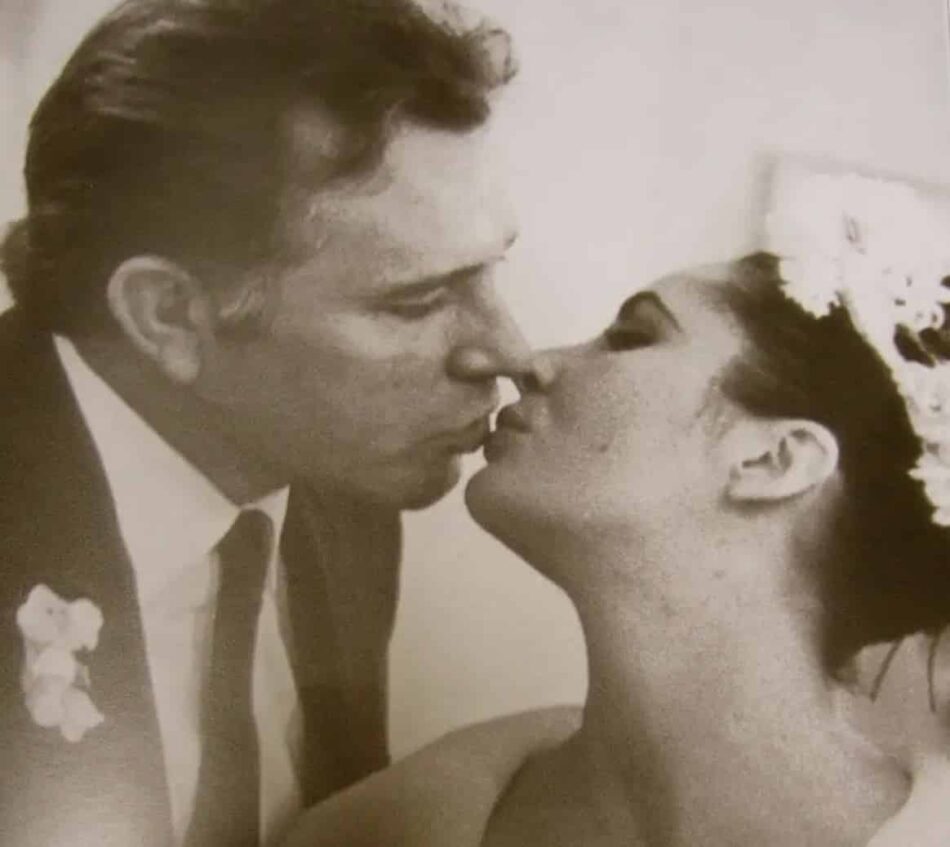 Let's get this out of the way: Some of the relationships we're highlighting here had not-so-happy endings or involved not-so-nice people. Nevertheless, the gifted jewels were extraordinary and presented in love — the real, raw, passionate love we all dream of.
Each of these 10 examples illustrates how a well-chosen gem can eloquently express profound feelings, an unwavering commitment, a wish to make amends or burning desire. From glittering grand gestures to symbolic sentimental statements, the pieces at the center of the stories below show that jewelry gift ideas are as boundless as our capacity for love.
---
Queen Victoria and Prince Albert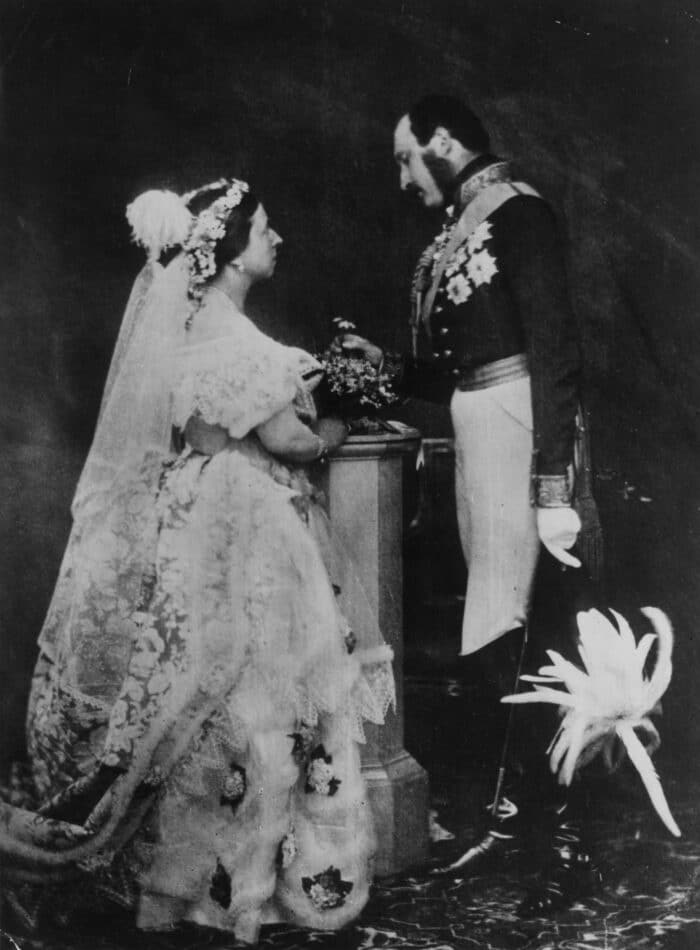 The relationship between Queen Victoria and Prince Albert was famously marked by the exchange of many, many trasures, all imbued with the poetry of love and the power of symbolism. One of the first gifts Prince Albert sent to his then fiancée was a gold brooch set with a porcelain orange blossom. A symbol of purity, innocence and fertility, the fragrant flower has long been associated with brides, and on her wedding day, the Queen wore sprays of the bloom in her hair and tucked into the bodice of her gown.
Orange blossoms remained a theme in gifts given throughout their marriage. Particularly special was the ornate headdress presented on their sixth anniversary, in 1846, which incorporates four small green enamel oranges, one for each of their four children at the time (there were to be many more "oranges" in their future).
---
Elizabeth Taylor and Richard Burton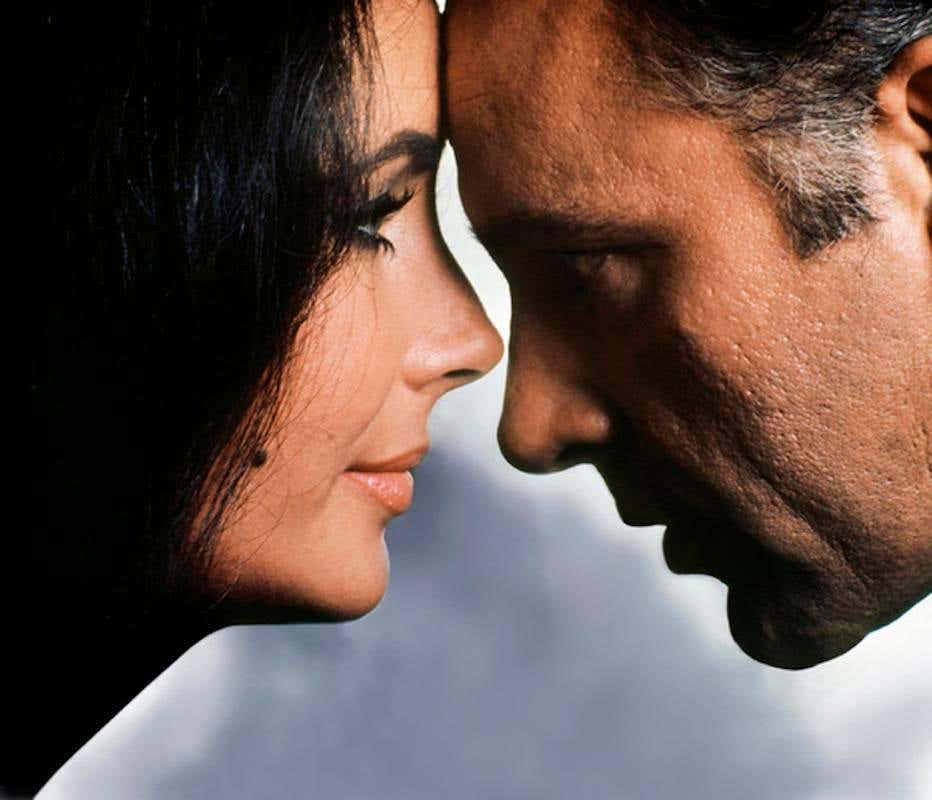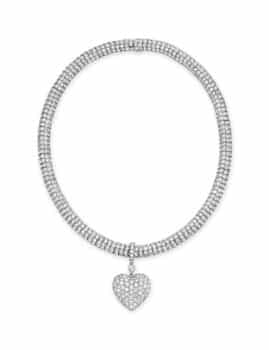 Every jewelry enthusiast has a favorite Elizabeth Taylor and Richard Burton story. For many, it will involve a certain diamond, but anyone who has read Taylor's My Love Affair with Jewelry will have a special fondness for this anecdote: In 1968, after a serious fight while Burton was filming a movie in Rome with Sophia Loren (too much flirting!), Taylor returned to the U.S. for some space and to seek medical attention for the stomach pains she was experiencing. She ended up having an appendectomy.
Burton was so stricken by the news, and by remorse, that he rushed to her bedside, where, Taylor writes, "we were squeezing the air out of each other and kissing each other and crying." Next, Burton presented her with a Van Cleef & Arpels pavé-diamond heart-shaped pendant suspended from a diamond choker. Clearly, Taylor notes in the book: "That man knew how to make up!"
---
Princess Margaret and Lord Snowdon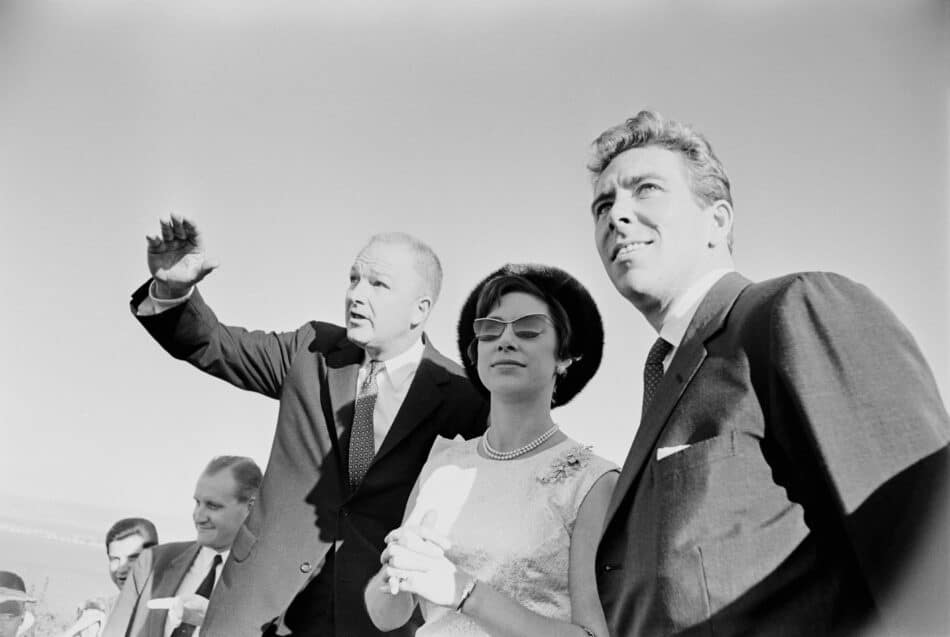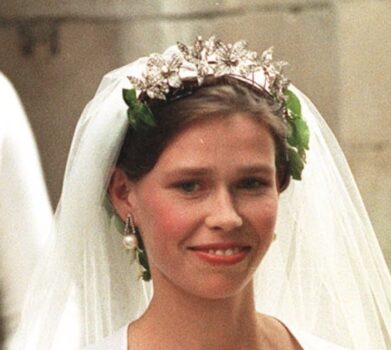 Their relationship rivals the Taylor-Burton romance in turbulence. Nevertheless, Lord Snowden — a.k.a. Antony Armstrong-Jones — demonstrated a keen appreciation of Princess Margaret's inimitable style as well as her complexities in presenting her with a trio of large floral diamond brooches as a wedding gift. The pieces are glitzy but wearable, more sculptural and modern than the heirlooms that constituted her finest pieces, and their pointy petals were perhaps a nod to Margaret's edgy nature and sharp wit.
The fraught marriage ended badly, of course, but the brooches were recast as an emblem of enduring love when the princess had Wartski London transform them into a tiara at for her daughter Lady Sarah Armstrong-Jones's wedding in 1994.
---
Grace Kelly and Prince Rainier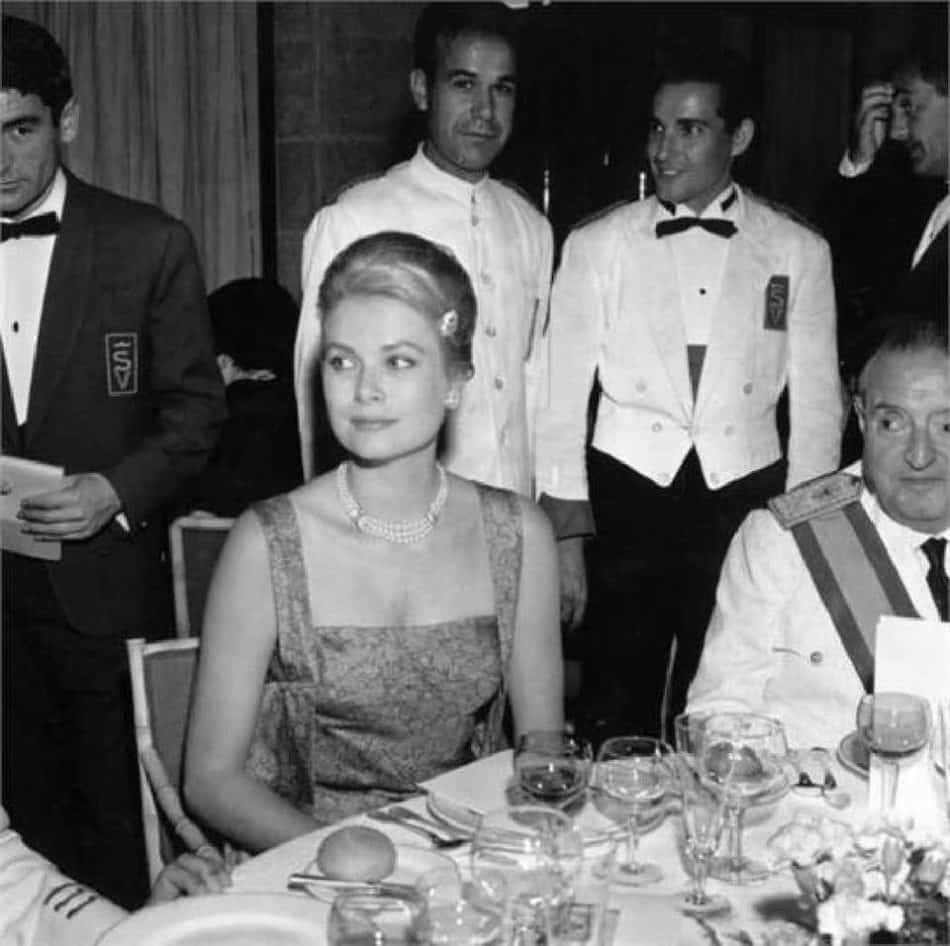 There's a fairy-tale element to any love story that involves a royal and a commoner. Grace Kelly, of course, was an uncommon commoner — with her exceptional beauty and elegance, the American actress had more than enough princess pedigree to make her a suitable match for Prince Rainier of Monaco. And in 1956, his royal highness famously commissioned Van Cleef & Arpels in New York to create a betrothal gift befitting such a bride: a platinum, pearl and diamond parure comprising a three-strand necklace, a three-strand bracelet, ear clips and a ring.
It was an inspired purchase. As author and jewelry specialist Beth Bernstein writes in her book If These Jewels Could Talk: "In her always regal style, Princess Grace wore this suite of pearls for many years after their marriage. After their wedding, . . . Van Cleef & Arpels became the jewelers to the Principality of Monaco . . . and went on to design more personalized pieces for the princess, such as her jeweled animal clips as well as the styles she would wear for royal outings."
---
Jennifer Lopez and Alex Rodriguez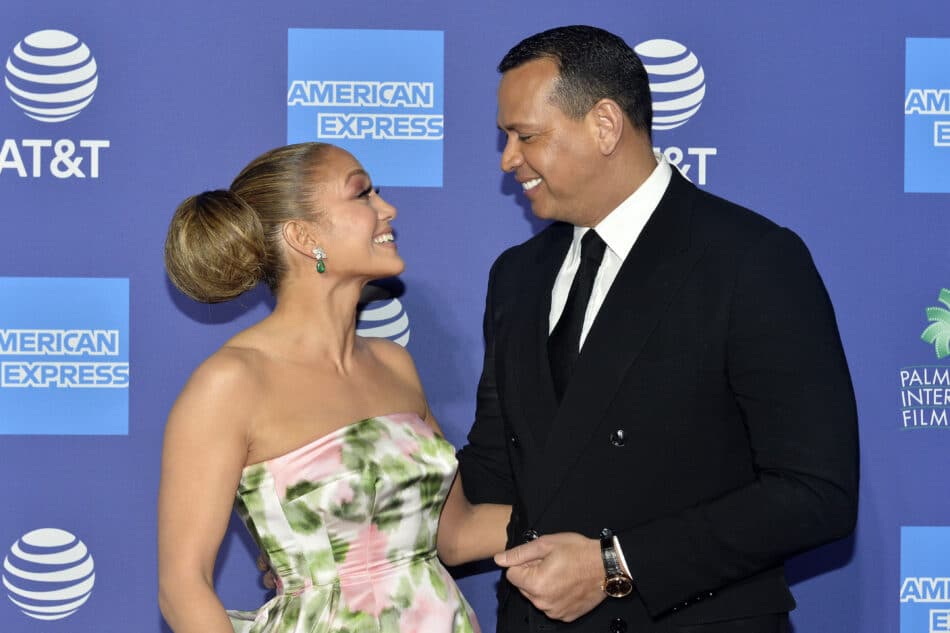 In December 2019, Jennifer Lopez had been engaged to Alex Rodriguez nine months. What Christmas gift could she expect from her fiancé? For fans, the answer came in an adorable Instagram post showing J. Lo wearing a pair of emerald and diamond earrings from Miami-based Vivid Diamonds (also the source of her fabulous emerald-cut engagement ring) while giving A-Rod a very festive kiss.
The photo's caption said it all: "Don't need no mistletoe." The actress and singer later told Extra, "I was seriously blown away. I got tears in my eyes, not because of how amazing they were, but that he would do something like that, surprise me in that way. It was so touching. My mom was there and she was like, 'Why you crying? You deserve it!' and that made me cry more. . . . It has been an incredible holiday season for us."
---
Elton John and David Furnish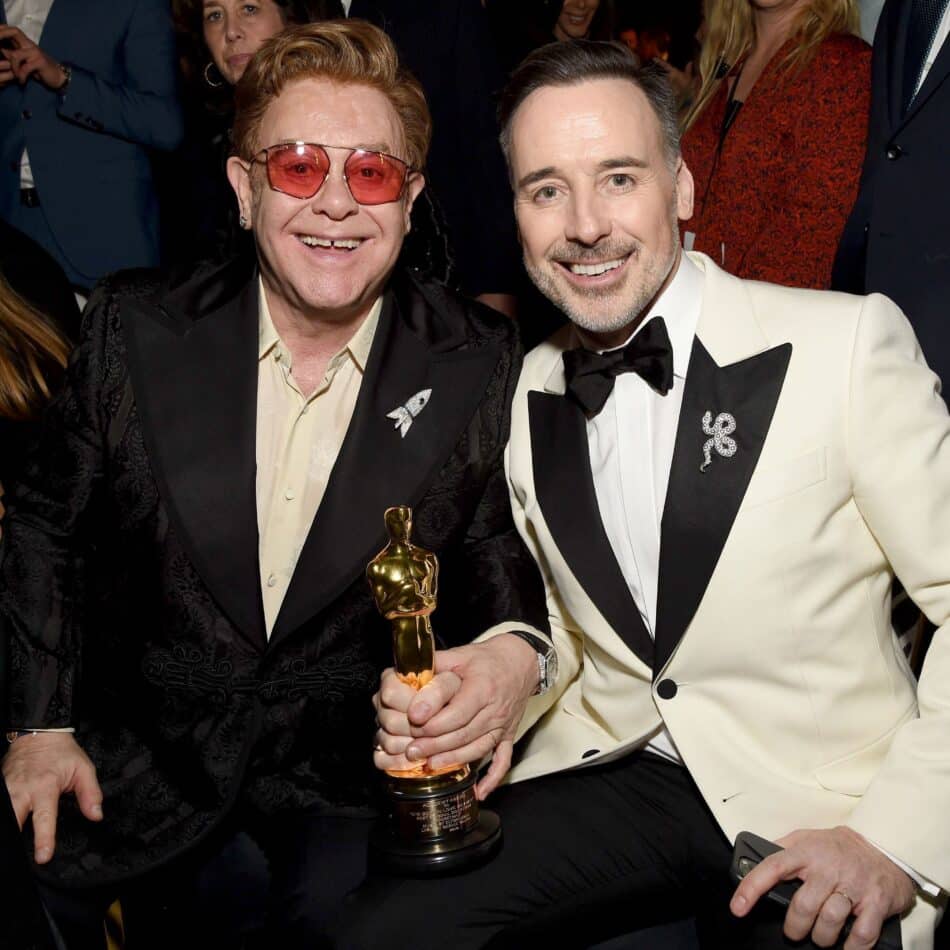 A diamond-and-sapphire-encrusted Rolex watch is an impressive gift. And the one Elton John gave to his husband, David Furnish, while on a family holiday in Portofino, Italy, was a deeply romantic one as well. It was 2018, right before the musician was to leave on his farewell tour — slated to last three years!
The timepiece (a Rolex GMT-Master II, ref. 116758SA) could thus be seen as a keepsake intended to recall the special family times enjoyed on the trip, while also reminding Furnish of his partner's devotion.
---
Barack and Michelle Obama
In 2009, President and Mrs. Obama celebrated their 17th anniversary — their first as residents of the White House — at Washington, D.C., restaurant Blue Duck Tavern. This detail is not particularly memorable, but the anniversary gift definitely is: a floral diamond brooch by Italian designer Garavelli that the 44th president purchased at the couple's family jeweler in Chicago.
Worn on several occasions on and off camera thereafter, the FLOTUS flower made a memorable public appearance in that year's Christmas at the White House: An Oprah Primetime Special, affixed to a double strand of pearls.
---
Wallis Simpson and the Duke of Windsor
We know now that Wallis Simpson and the Duke of Windsor were Nazi sympathizers, a fact that casts an undeniable pall over the romance suggested by a king ceding his throne for the woman he loves. It was while he was wrestling with this decision, in 1936, that the then prince of Wales gave Simpson, not yet divorced, a Van Cleef & Arpels Burmese ruby and diamond bracelet. It was engraved with "Hold Tight 27.III.36," a phrase the couple returned to again and again during their courtship.
When the deck is stacked against your relationship, you need reassurance that your love will prevail, and that simple but powerful message, coupled with the many rubies — the stone of passion — is an undeniably robust romantic statement.
---
King Henry VIII and Anne Boleyn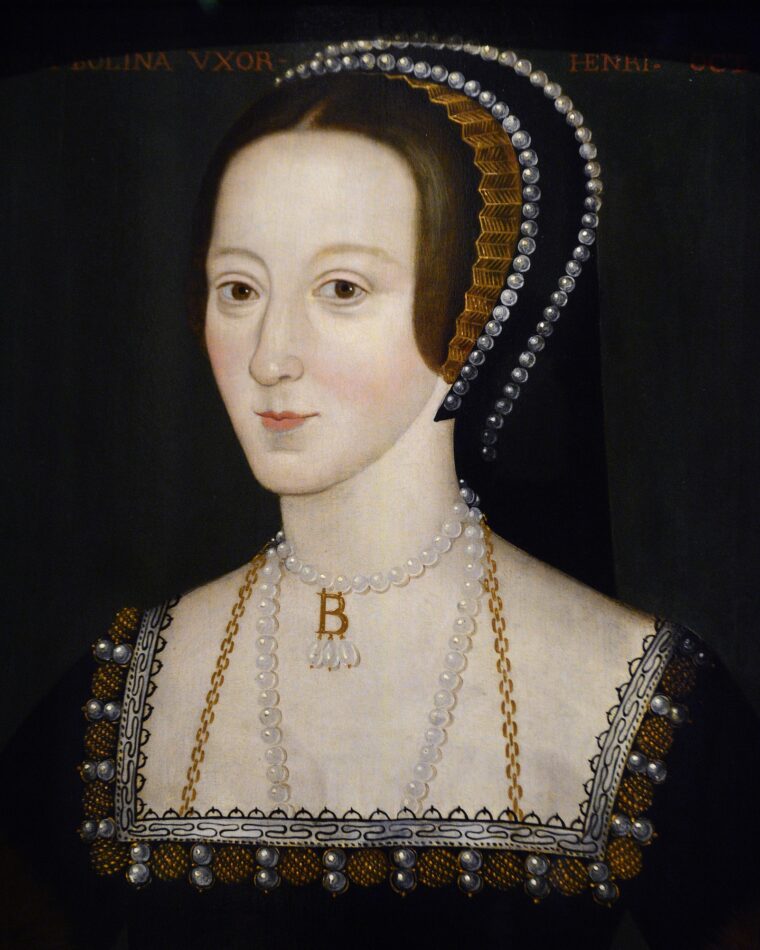 Speaking of illicit royal relationships, the affair between King Henry VIII and Anne Boleyn started with a letter he sent her accompanied by a bracelet bearing a portrait of himself inside. The dissolution of their union was, of course, tragic, as was poor Anne's demise, but in his first flush of passion (just watch Showtime's The Tudors for a taste of what it might have been like), Henry shows real romantic flair.
An excerpt from his missive, in which he addresses Anne as his "mistress and friend," reads: "[A]s I cannot be with you in person, I am sending you the nearest possible thing to that, namely, my picture set in a bracelet, with the whole device which you already know. Wishing myself in their place when it shall please you." Steamy, no?
---
Jacques and Nelly Cartier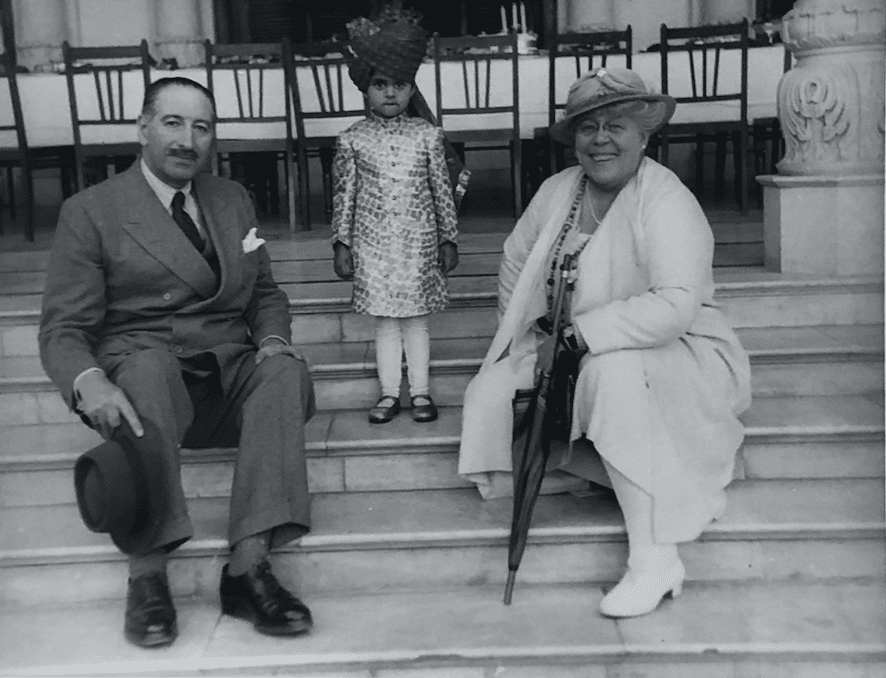 It's exactly the kind of gift a big-name jeweler would present his beloved wife — bespoke, uncommonly beautiful and with every detail accorded the utmost care and attention. Jacques Cartier and his wife, Nelly, were not celebrities, but they were instrumental in establishing the Cartier legacy, especially during the brand's Art Deco heyday.
The jewel in question, a brooch made in the early 1930s, was an anniversary gift. As head of Cartier London, Jacques had access to the finest gems and chose an amethyst, Nelly's birthstone, set off by diamonds at its four corners, representing the couple's four children. Each diamond corner was framed by sapphires, Jacques's birthstone.
"I do know my great-grandmother loved this brooch and wore it often," says Francesca Cartier-Brickell, Jacques's great-granddaughter and author of The Cartiers: The Untold Story of the Family Behind the Jewelry Empire (Ballantine Books). "She adored Jacques, and it was a reminder of him after he passed away during World War II. She lived for another three decades as a widow."
---