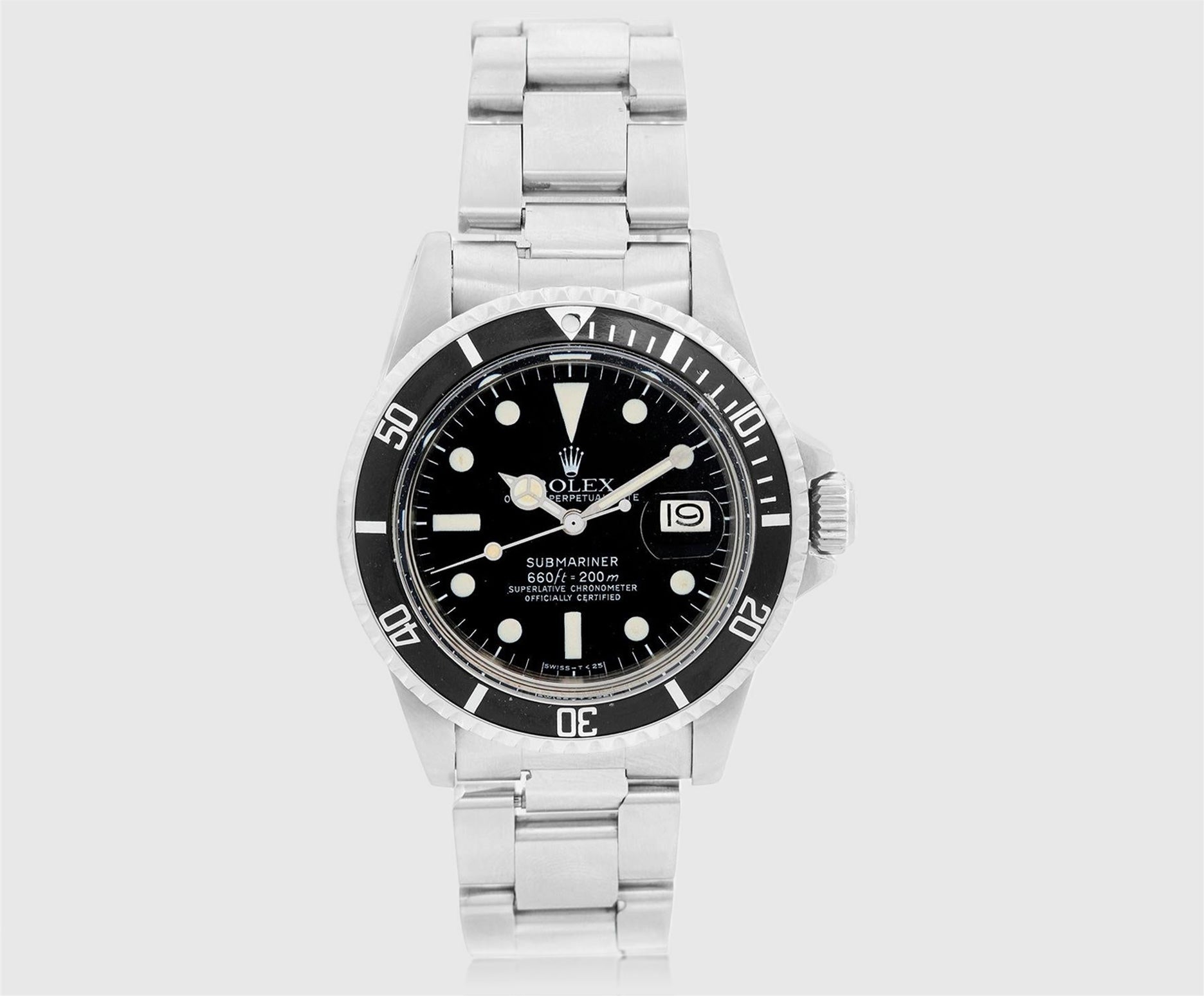 Iconic Designs
Submariner Watch
About the Design
A watch that could survive 100 meters underwater? The concept was unthinkable in 1953, when Rolex introduced what would become the benchmark for a diver's watch, the Submariner, at the international watch and jewelry fair in Basel, Switzerland. By this point, Rolex was well-versed in durable timepieces; it had released the Oyster, the world's first waterproof watch, in 1926. The Submariner — full name: Oyster Perpetual Submariner — would go on to become not only a technical feat but also a decade-spanning status symbol.
Technically, the Submariner watch is defined by its scratch-resistant, ceramic, rotatable bezel, which allows for optimal accuracy even deep underwater and bears a knurled rim for ease of adjustment with diving gloves. Later versions of the timepiece are waterproof to 300 meters — although most fans of the watch, content to sport the timepiece on solid ground, will likely never test that capability.
The Submariner's most famous star turn, perhaps, is its association with one famous fictional spy. In playing the role of James Bond, Sean Connery sported a reference 6538 in several of the series' films. George Lazenby, Roger Moore and Timothy Dalton would go on to wear subsequent models of the Submariner in their respective portrayals of the secret agent.
Connery's Submariner loyalty in the early Bond films correlated with the watch's move from diving accoutrement to widely coveted accessory. Other well-known Submariner admirers have included rock legend and watch aficionado Eric Clapton as well as Steve McQueen, Al Pacino and even Che Guevara. In 2016, GQ magazine dubbed the Rolex wristwatch "the male engagement ring" and recognized the Submariner as "the most primally loved" of the brand's models. 
Given the numerous versions of Submariner that Rolex has produced since 1953, variations are plentiful.
The first Submariners were manufactured in stainless steel. Since then, Rolex has added versions in yellow gold as well as a mix of its "Oystersteel" — a high-quality stainless steel produced in-house at the watchmaker — and yellow gold. Other modifications relate to the dial's characteristics or the style of the hands: Modern Submariners bear the name "Submariner" on their dials, although not all early models do. (Some attribute this to an unforeseen trademark issue.) Pre-1965 models have dials printed in gold, while those produced since then are white. The hands of later models are shaped in the decorative cathedral style as opposed to the slender pencil-style hands of the early models.
Details aside, Submariners of all eras bear an undeniable allure. Who, after all, wouldn't want to wear the same timepiece as James Bond?