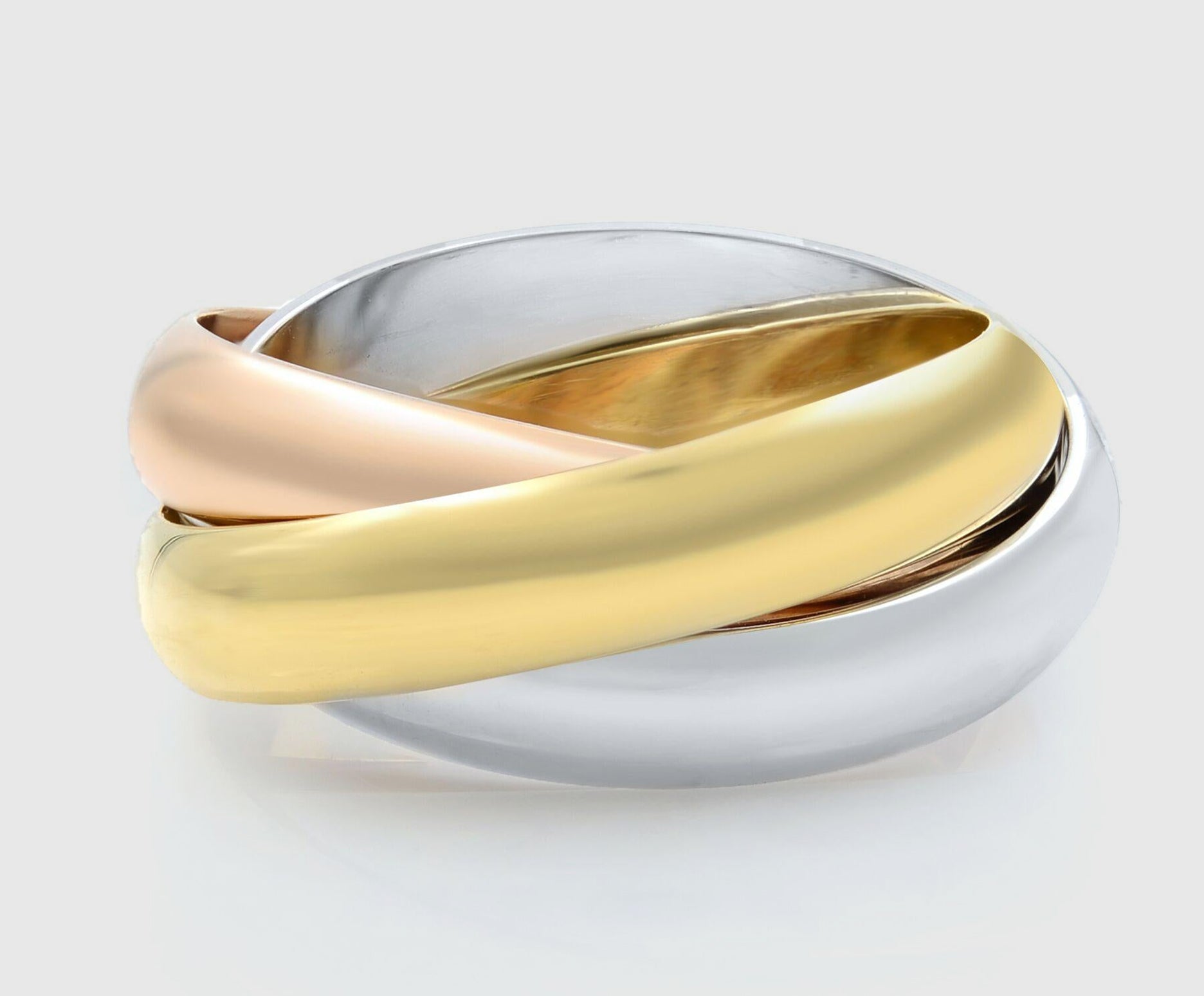 Iconic Designs
Trinity Ring
About the Design
With its three intertwined bands, Cartier's Trinity ring feels both modern and classic. Originally designed in 1924, the design was a minimalist outlier in an era dominated by the ornamentation of the Art Deco aesthetic. Designed by Louis Cartier (1875–1942), the grandson of the legendary French jewelry house's founder, he chose three unadorned 18-karat gold bands for the Trinity ring, employing only their varied hues — white, pink and yellow — and the simple Cartier stamp for decoration.
The Trinity ring is rich with symbolism, with each of the bands representing a different phase of a relationship: the white stands for friendship, the pink for love and the yellow for fidelity. According to jewelry lore, the Trinity ring was inspired by poet, novelist and filmmaker Jean Cocteau, who reportedly dreamed of Saturn's rings one night and asked Cartier to design a ring inspired by them. Whether or not that's true, Cocteau did wear the ring on his pinkie finger, elevating it to a certain level of stardom.
Over the years, Cartier's Trinity collection has grown to include various versions of the original ring, some of which feature the original three bands outfitted with diamonds or colored gemstones of different shapes and styles. There was even an iteration with diamond stars, which debuted on the catwalk of 3.1 Phillip Lim's Fall 2009 show. Other models have different colored bands — a black ceramic band paired with two white-gold ones, for example — and silhouettes, such as three stacked bands instead of intertwined ones. The collection even includes Trinity bracelets, earrings and necklaces, but the Trinity ring remains the most recognizable piece in the series. It has joined the ranks of Cartier's most renowned successes, such as the Panthère de Cartier bracelet, originally purchased by the Duke of Windsor for his wife, the Duchess of Windsor, in the 1950s and the chastity belt–inspired Love bracelet, designed by Aldo Cipullo in 1969.