In the so-called Golden Age of Hollywood, some of the era's biggest stars enlisted forward-thinking architects and interior designers to create ultra-modern domiciles.

Alan Hess, coauthor of the recently published Hollywood Modern: Houses of the Stars (Rizzoli), attributes the artfulness of these celebrity homes to the open-minded nature of design in Southern California, whose very foundation is based on pushing boundaries.
"Modern architecture often balances a love of nature with an enthusiasm for the advantages of new technology," Hess tells us. Here, the author delves into six boldly modern houses owned by mid-century Hollywood's most famous icons.

---
Bob and Dolores Hope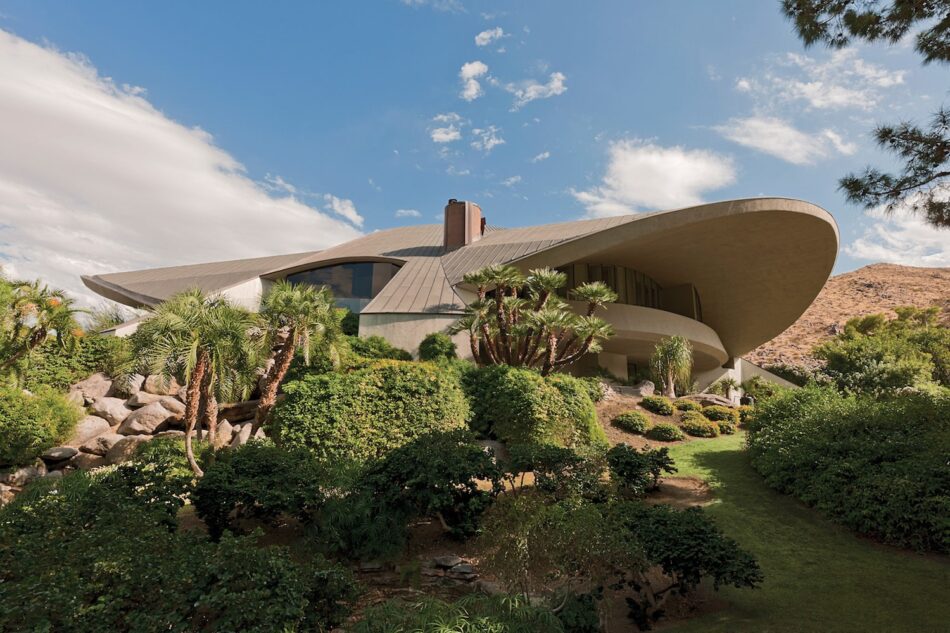 Overlooking Palm Springs, the home of Bob Hope and his wife Dolores was designed and built by famed architect John Lautner. Its unconventional structure — namely, the spaceship-like overhang that could shelter a 500-person soiree — was intended to echo the rugged landscape in which it was situated.
The terrace under the far-reaching roof functioned as an outdoor living room with a monumental fireplace and exquisite gardens throughout. "The mountain setting was what inspired the Hope house," Hess says. "Lautner was such a visionary architect that his houses are sometimes mistaken for UFOs."
---
Frank Sinatra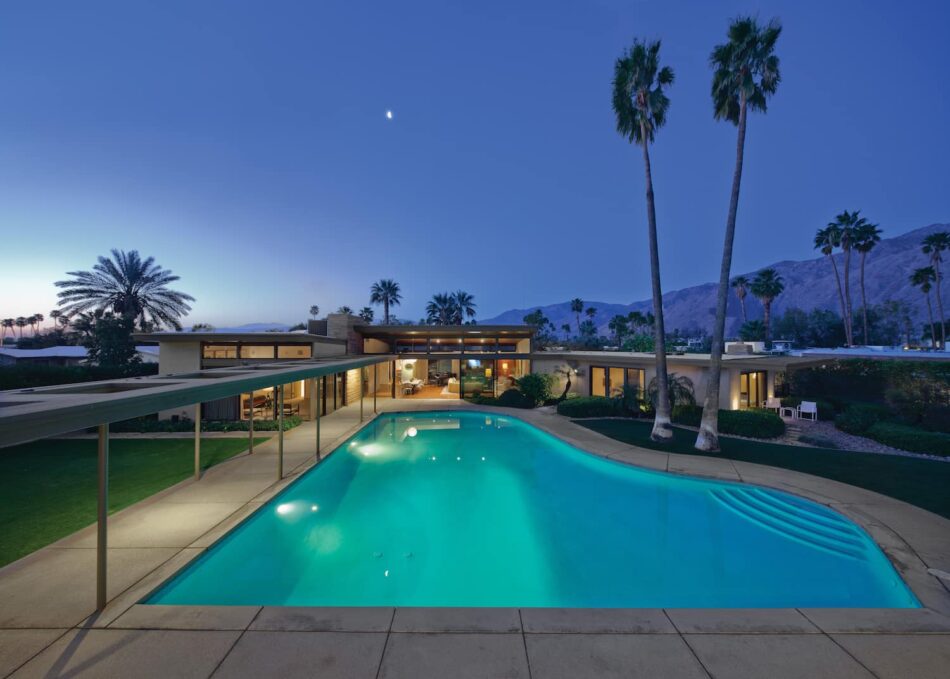 Frank Sinatra's 1940s home in Palm Springs may seem small by today's Hollywood standards, but what the modern structure lacked in size, it made up for in clever features designed by E. Stewart Williams.
"When Williams designed this house for Sinatra, most celebrity homes were much more modest in size, but with luxurious amenities like the swimming pool, the built-in state-of-the-art recording equipment, the beautiful materials and, of course, the superb design that made the most of the weather and easy indoor-outdoor living," says Hess.
---
Lucille Ball and Desi Arnaz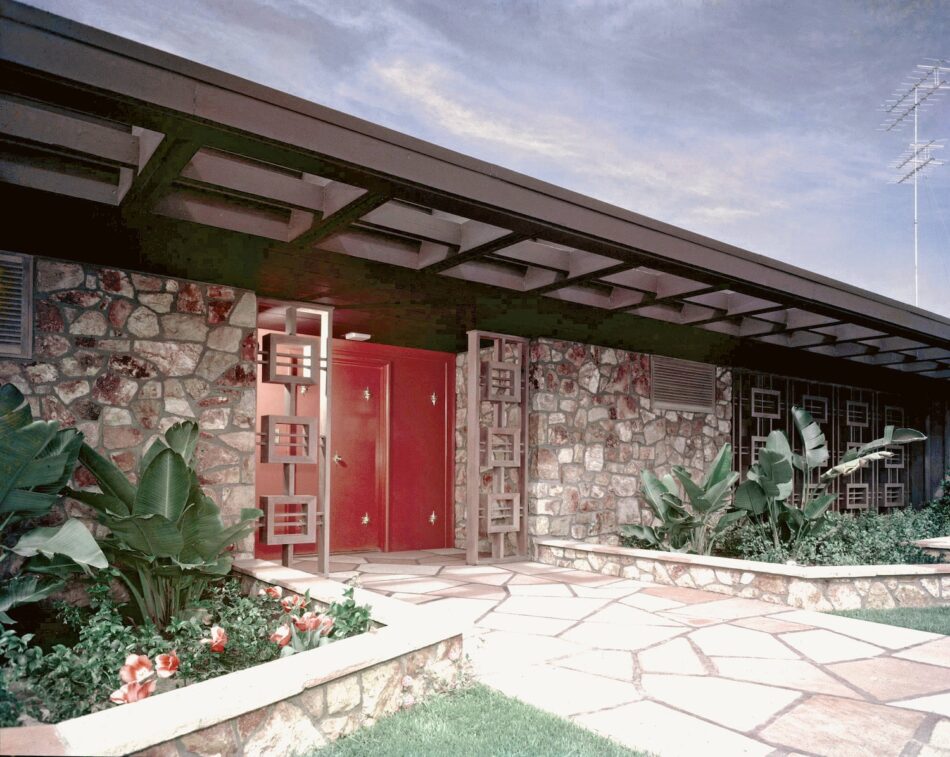 Fans of the ranch-style home, Lucille Ball and Desi Arnaz enlisted Paul R. Williams to design a modern house with a casual look that offered the familiar comforts of the country living.
"The natural rock walls are beautifully rustic and tie the design to the rugged mountains in the distance," Hess says.

---
Gary Cooper
Built as a peace offering to his wife following his extramarital affair, Gary Cooper's sleek, elegant L.A. home by architect A. Quincy Jones takes on the appearance of a sculpture set in an oasis.
Hess says: "Jones used the broad glass walls and lofty, spacious rooms that modern design allows to put the views of trees and terrain on display."
---
Steve McQueen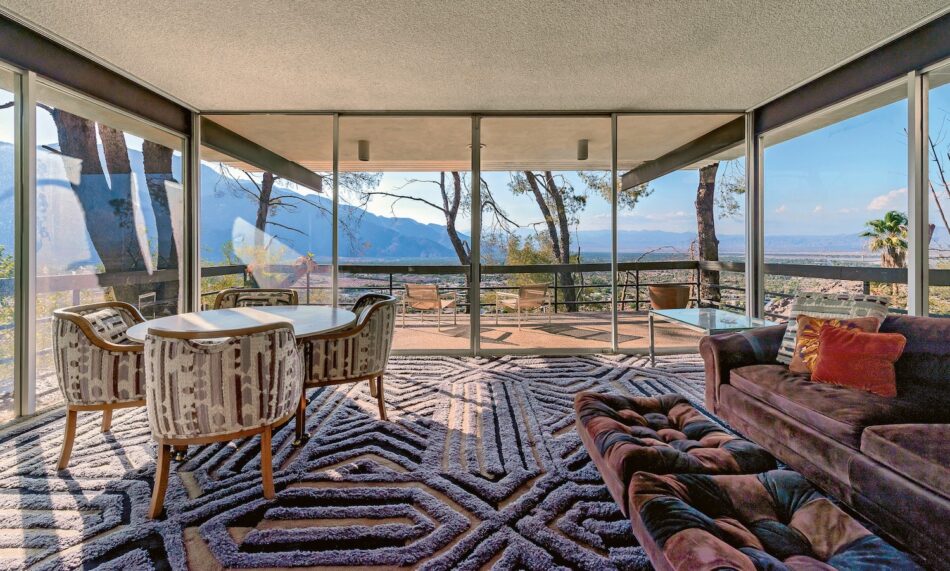 Actor Steve McQueen shared this steel and glass home with his first wife, Neile Adams, and, after their divorce, with his second wife, actress Ali MacGraw. McQueen hired architect Hugh Kaptur, famous for his modernist desert projects, to create this private yet open home in Palm Springs.
"This was cutting-edge design in 1964. The stark, all-white austerity of earlier modern homes was being replaced by easy-on-the-eyes earth tones as architects realized that 'form follows pleasure' as certainly as 'form follows function,'" Hess says.
---
Charlton Heston
Architect William Sutherland Beckett designed a secluded, sharp-lined home for Charlton Heston and his family, which they dubbed "The Ridge" for its location overlooking a watershed in Beverly Hills.
The decor — especially the matching Eames 670 chairs and ottomans in the living room — was as iconic as the exterior. Hess says: "Sure, the lounges are beautiful forms, but above all, Charles and Ray Eames designed for inspired functionality."