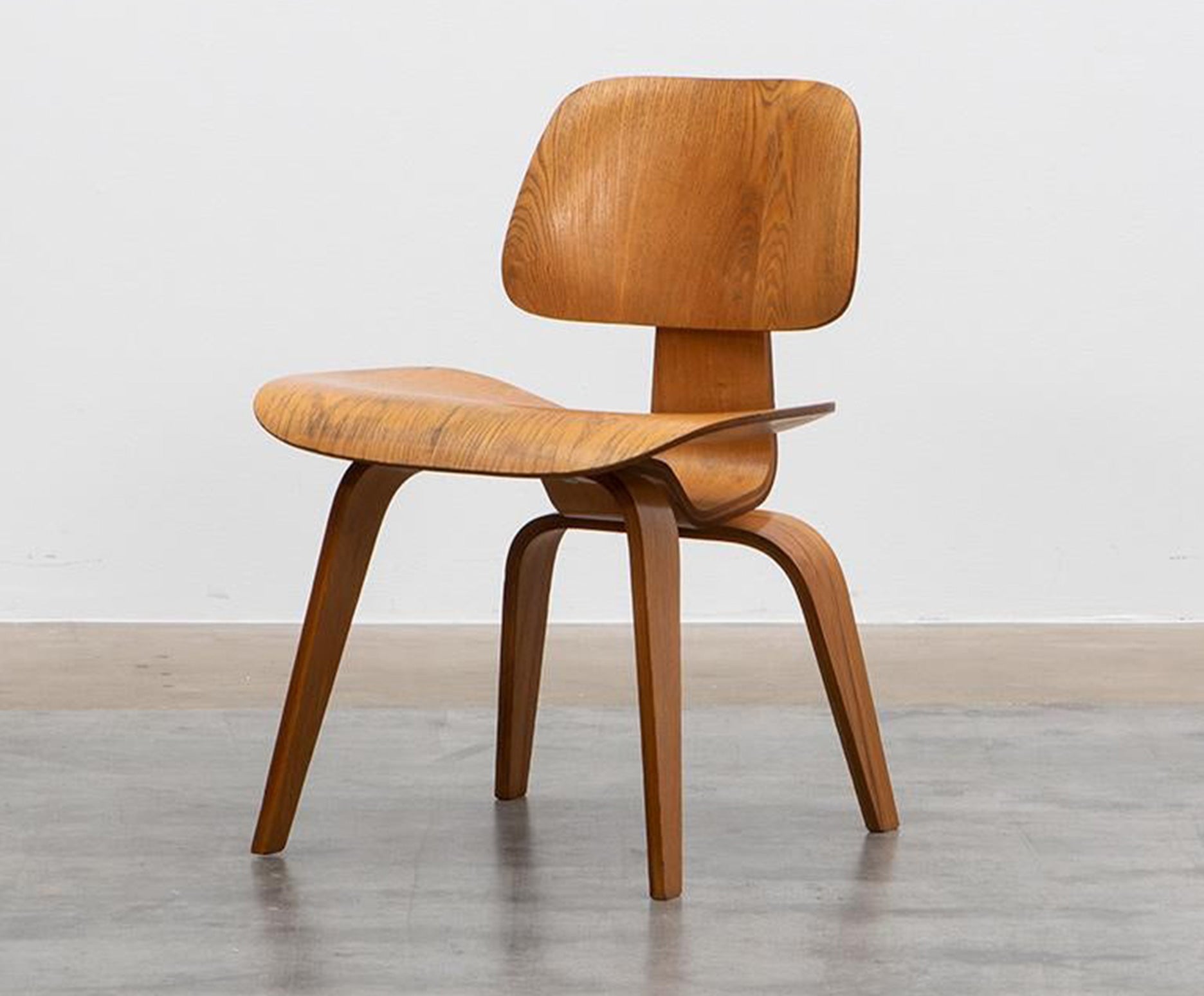 Iconic Designs
Eames DCW Chair
About the Design
Although their ubiquitous leather lounge might be more recognizable, there's arguably no chair that better embodies the design ethos of Charles and Ray Eames (1907–78; 1912–88) than the DCW dining chair. It was introduced at New York City's Museum of Modern Art in a 1946 exhibition titled "New Furniture Designed by Charles Eames." (Ray was notably absent from the exhibition title, despite being a full collaborator on the work.) 
In its design, construction and manufacturing, the DCW is pure Eames. It was born of functionality and comfort, crafted in a shape that the ever-inquisitive Eameses decided would provide optimal support for a large number of people. "We found that comfort depended more on the perfect molding to the body shape than it did on the way the bone structure was supported," Charles noted in a 1954 film on the piece. "If the structure was supported properly, the hard and rigid material, like molded plywood, can provide a remarkably high degree of comfort."
This proper support is the result of the chair's five distinct parts: a pair of two-legged bases, a bentwood seat, a bentwood back and a long piece of bentwood that connects each of these. Such construction allows for a certain flexibility in movement between the seat and the back without requiring any type of complicated adjustment mechanism.
The Eameses developed the DCW while tinkering with the "Kazam! Machine," a mechanism they invented to press and mold wood veneer. In their Los Angeles apartment, the couple would place a sheet of wood veneer into the machine, then top it with a layer of glue. After repeating these steps 5 to 11 times and ensuring the layers were set in place, the Kazam! Machine was clamped shut and a bicycle pump inflated a balloon to press the layers into their molded shape. Charles and Ray then cut the mold and sanded each finished shape by hand. 
The Kazam! Machine was a direct result of Charles and Ray's determination to conceive an efficient, inexpensive means of production. Plywood, too, was a significant choice. Not unlike the molded plastic with which the Eameses would experiment, plywood was relatively cheap and easily available, rendering it optimal for the kind of democratic design the couple championed.
The Eames DCW chair has appeared (and continues to appear) in interiors by top designers all over the world. Today, it remains a top seller for Herman Miller — with equal credit given to Charles and Ray.
More Charles and Ray Eames Designs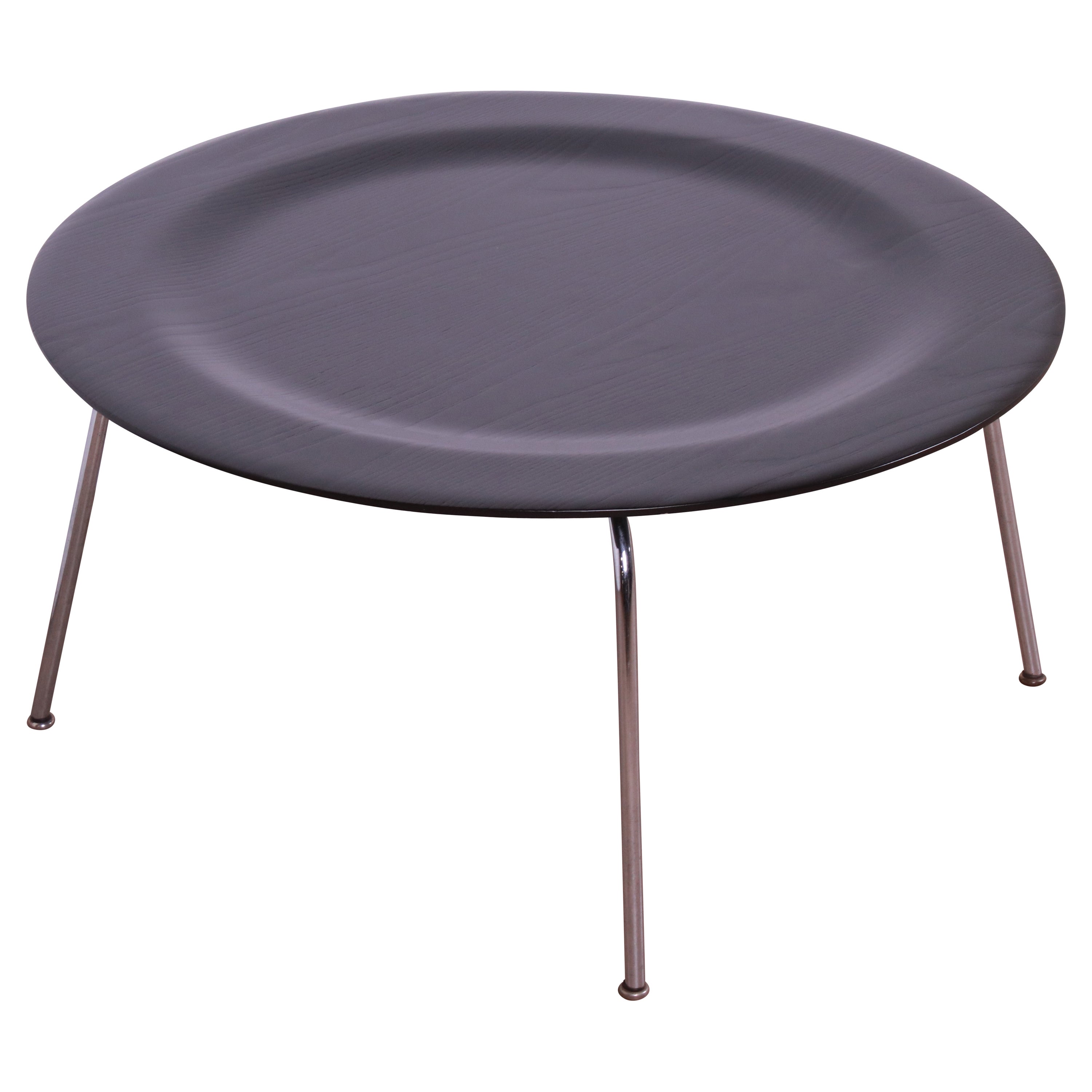 Materials
Metal, Ash, Hardwood, Wood, Steel
Styles
Mid Century Modern, Modern
Shop All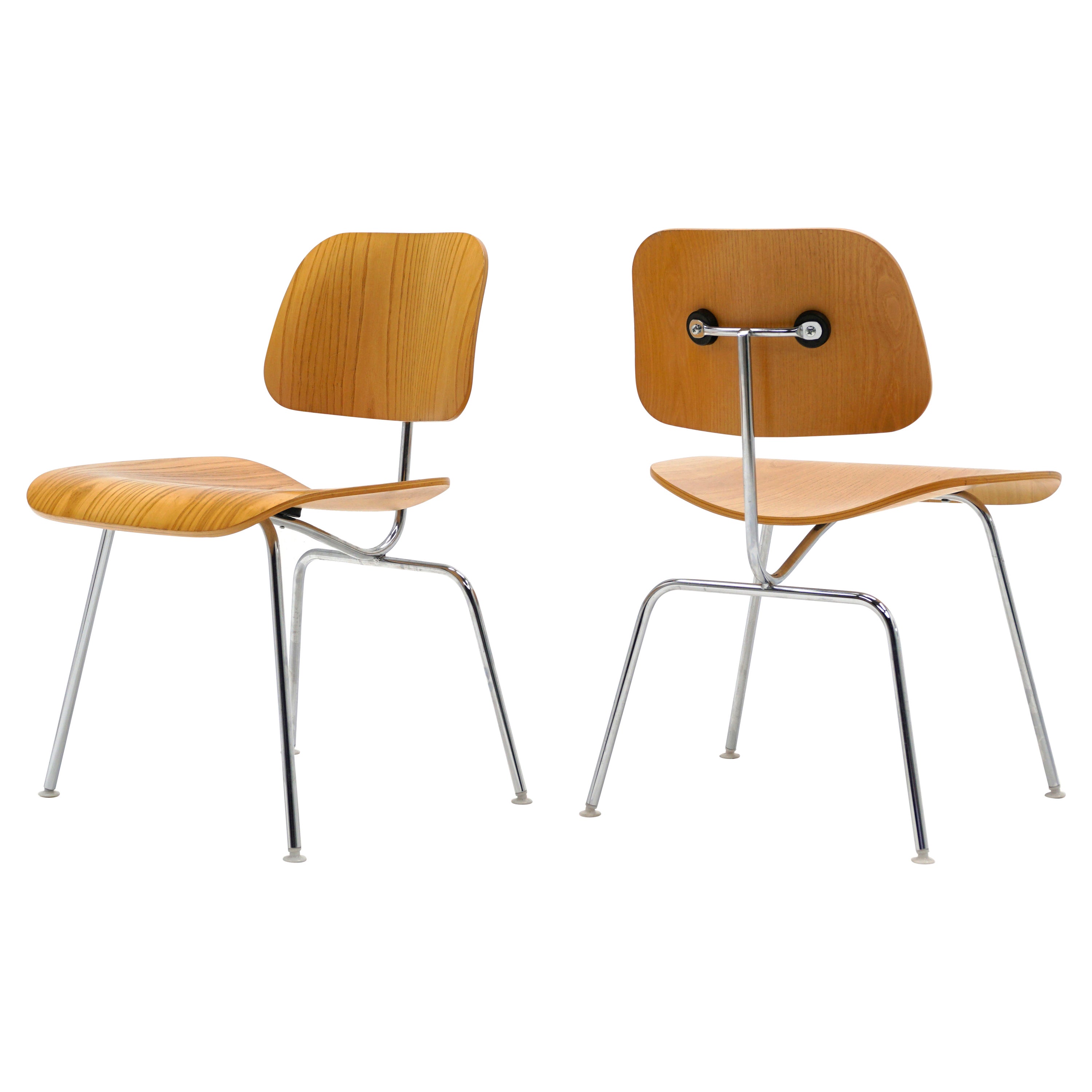 Materials
Wood, Metal, Hardwood
During World War II, American designers Charles and Ray Eames (1907–78; 1912–88) worked with the United States Navy to make a new leg splint. Recognizing that metal splints could further injure a wounded person through the vibrations of their material, the couple created a new model with molded plywood. That wartime experience propelled the Eameses to continue their explorations in plywood. In 1946, they debuted the DCM, its shortened name referencing the "Dining Height (D) Side Chair (C) on ...
Shop All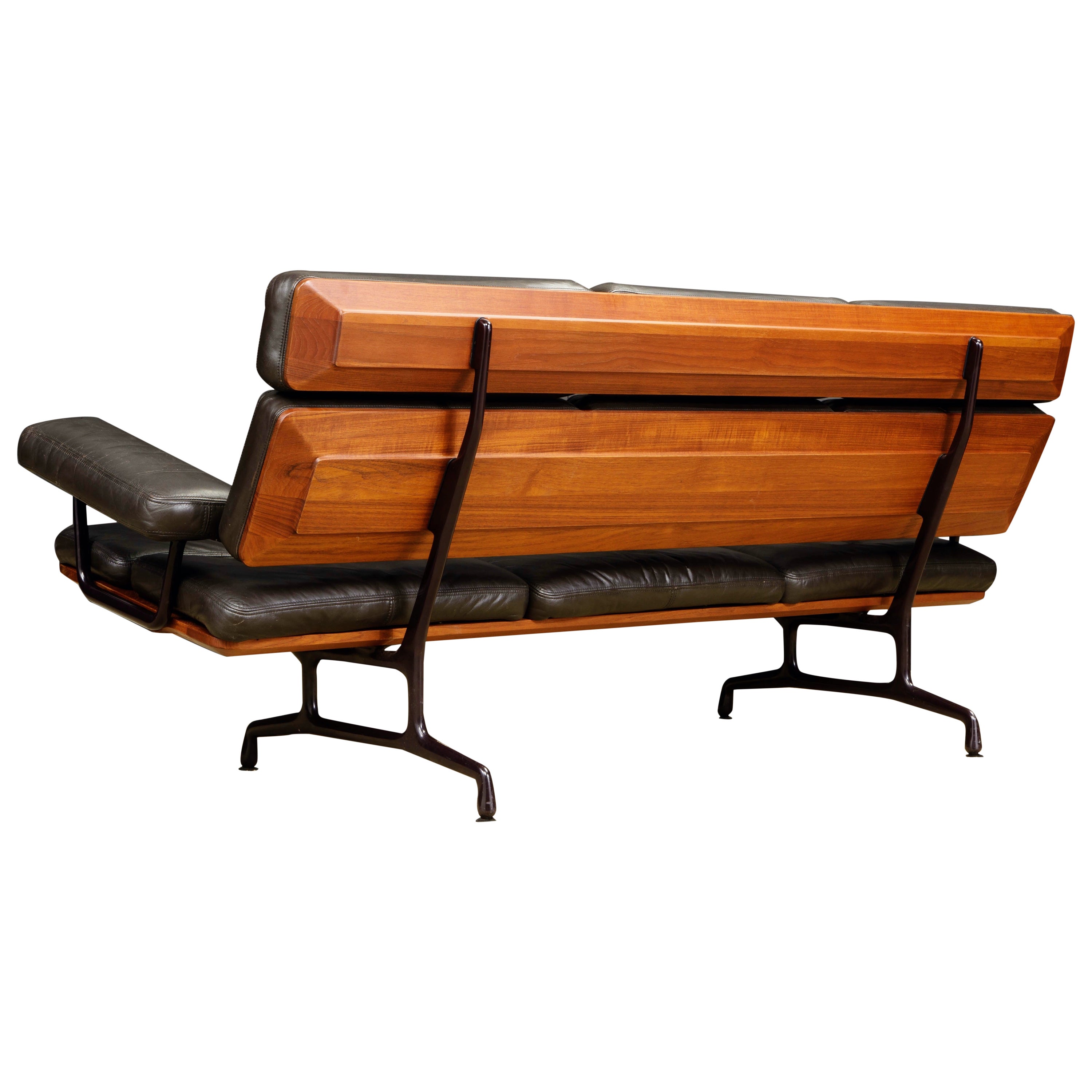 Materials
Animal Skin, Leather, Walnut, Wood
Shop All