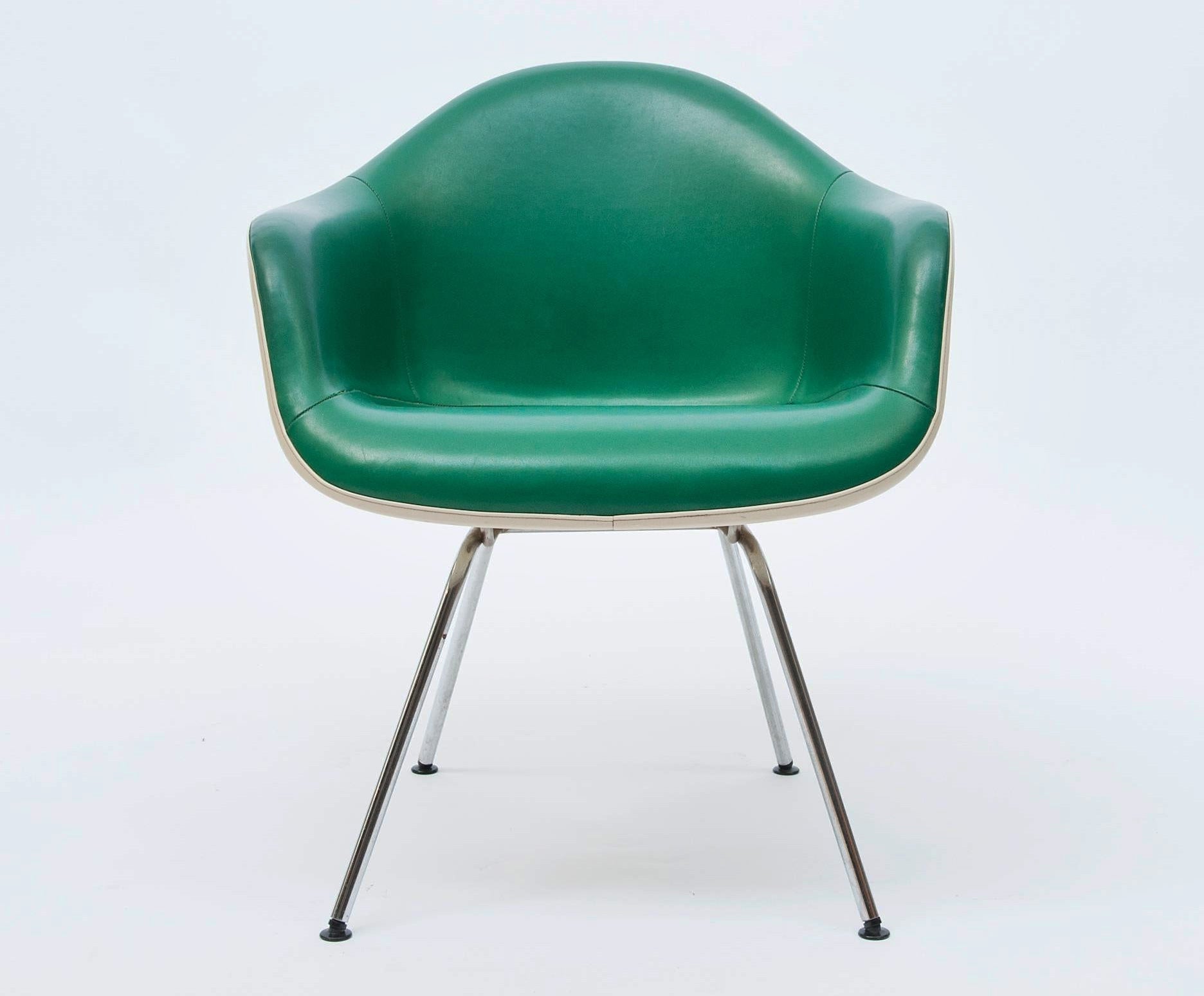 Iconic Designs
Eames DAX Chair
About the Design
The scooped form of the revolutionary single-shell Eames molded fiberglass armchair — of which the Eames DAX chair is a variation — is ubiquitous in interior design today, found everywhere from restaurants to private homes to offices. In 1948, American designers Charles and Ray Eames (1907–78; 1912–88) conceptualized a lounge chair comprising two bonded fiberglass shells as well as a molded fiberglass armchair for the Museum of Modern Art's International Competition for Low-Cost Furniture Design in New York City. The latter took second prize, and the Eames molded fiberglass armchair as we know it was born and brought to market two years later.
Charles and Ray met at Michigan's Cranbrook Academy of Art, a breeding ground for some of the best-known mid-century modern designers in America. They collaborated on various projects before getting married in 1941. After establishing the Eames Office in Los Angeles, California, Charles and Ray would garner universal renown for their pioneering work in architecture, film, graphic design and furniture, producing timeless designs in their lounge chair, DCW chair and many more.
Partly an evolution of the molded plywood experimentation conducted by Charles and Eero Saarinen — with lesser heralded assistance from Ray — the Eames fiberglass armchair system featured a fiberglass-reinforced plastic seat positioned atop a variety of bases. DAX is an acronym for Dining (D) Armchair (A) on X-Base (X), referring to the height of the chair, the style of the chair's body and the base of the chair. Today Eames DAX chairs, supported by a four-legged tubular steel base, are manufactured by Herman Miller and Vitra, both of which produce a fiberglass model as well as a polypropylene version.
The Eames Shell Chairs Series