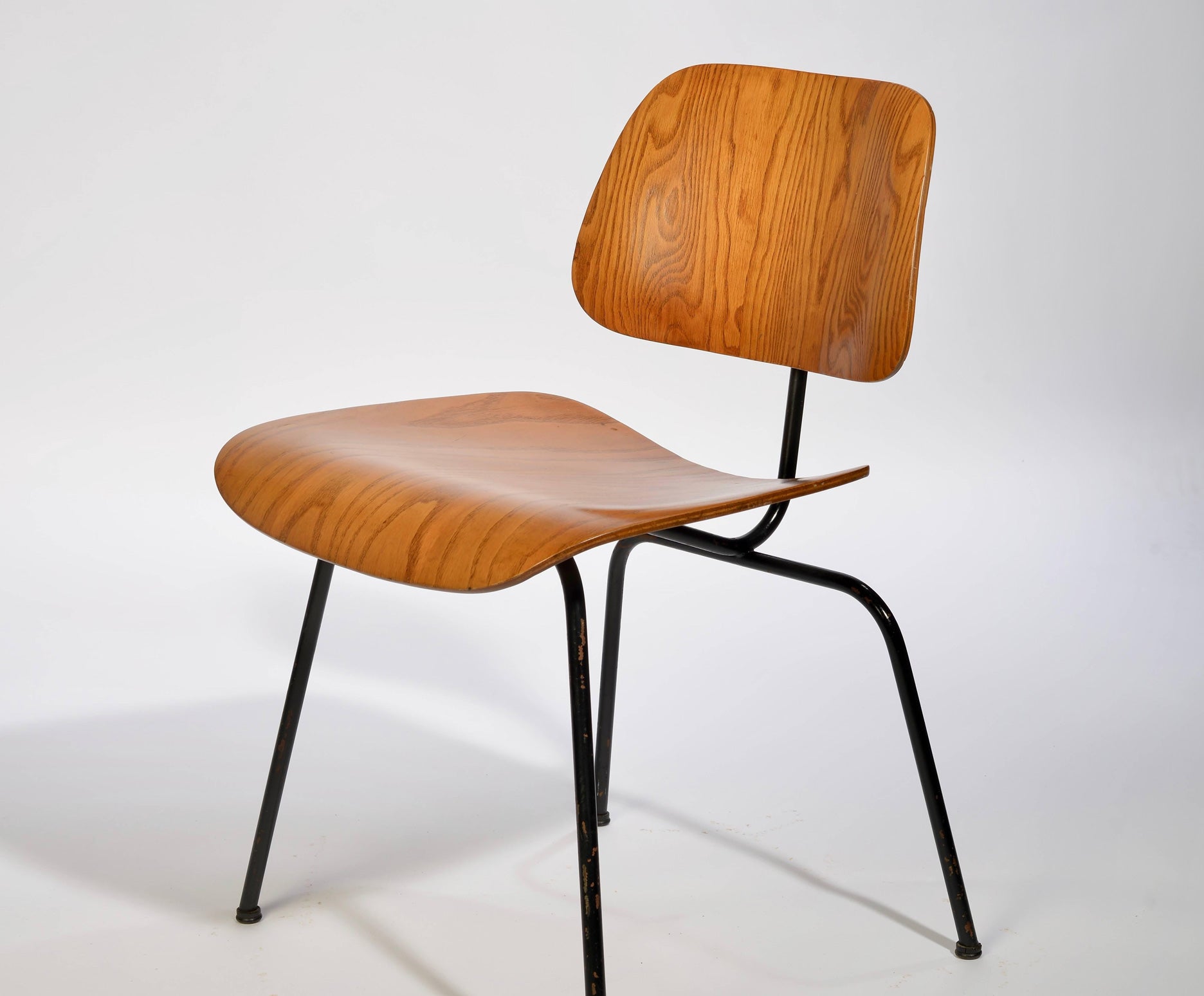 About the Design
During World War II, American designers Charles and Ray Eames (1907–78; 1912–88) worked with the United States Navy to make a new leg splint. Recognizing that metal splints could further injure a wounded person through the vibrations of their material, the couple created a new model with molded plywood. That wartime experience propelled the Eameses to continue their explorations in plywood. In 1946, they debuted the DCM, its shortened name referencing the "Dining Height (D) Side Chair (C) on Metal (M) Rod Base." 
The DCM was featured in "New Furniture Designed by Charles Eames" at the Museum of Modern Art, even though the pieces on view were the fruit of the highly collaborative process between Charles and his wife, Ray. In fact, the sculptural form of the DCM's seat and separate back — which earned it the nickname "Potato Chip" chair — were largely influenced by Ray's interest in abstract art, such as Alexander Calder's mobiles and Joan Miró's biomorphic forms. Inventive in its application of the plywood molding process for its birch material, the DCM is shaped to fit the sitter's body. Its use of tubular steel is also worthy of note — an innovation that makes it look as if the plywood seat and back are floating in place. Rubber "shock" mounts allow the parts to be easily screwed together.
When it was brought to the mass market by Herman Miller in 1947, the DCM was an almost instant success for its lightweight portability and versatility. It is still among the most popular models produced by Herman Miller, exemplifying the Eameses' influential legacy in modern living.
More Charles and Ray Eames Designs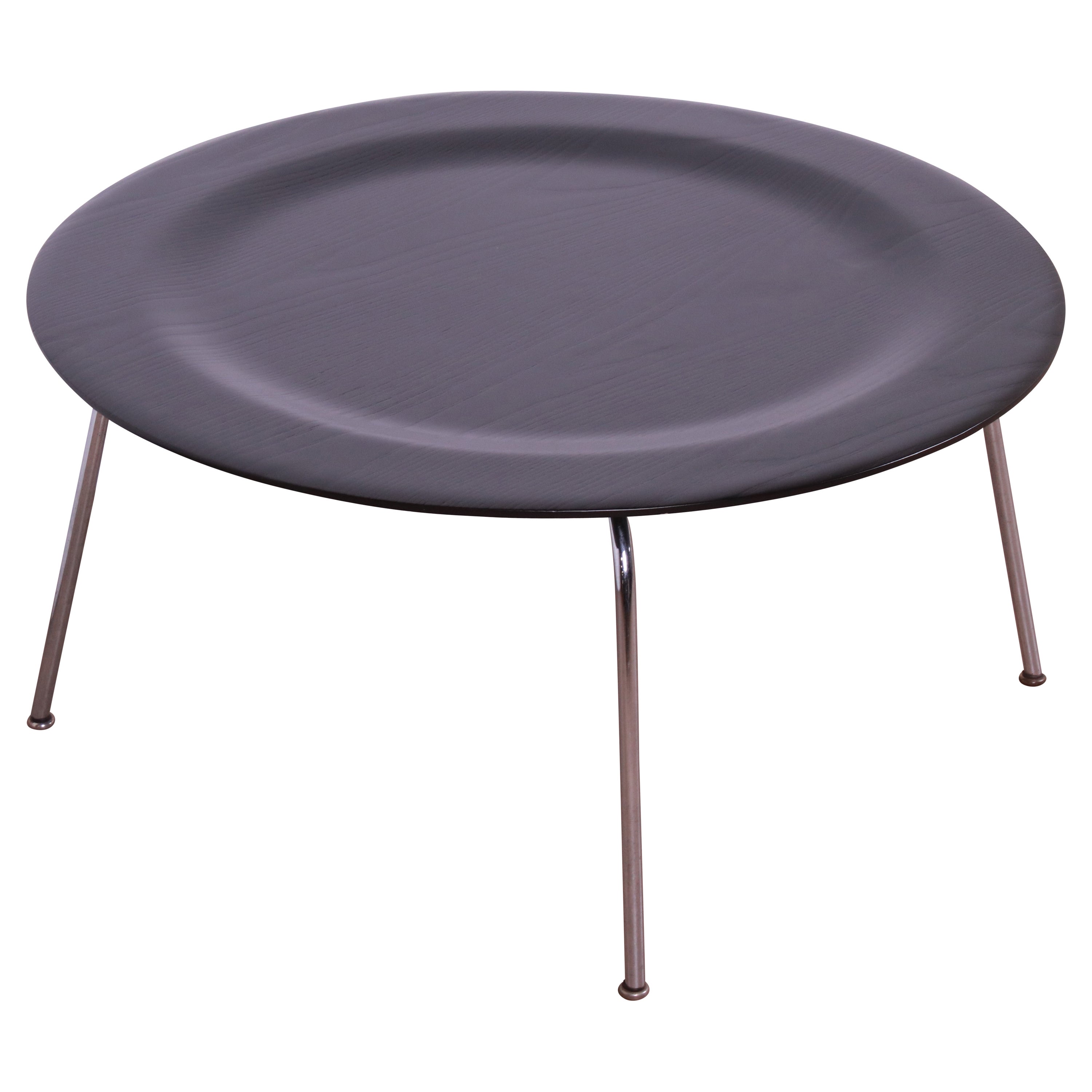 Materials
Metal, Ash, Hardwood, Wood, Steel
Styles
Mid Century Modern, Modern
Shop All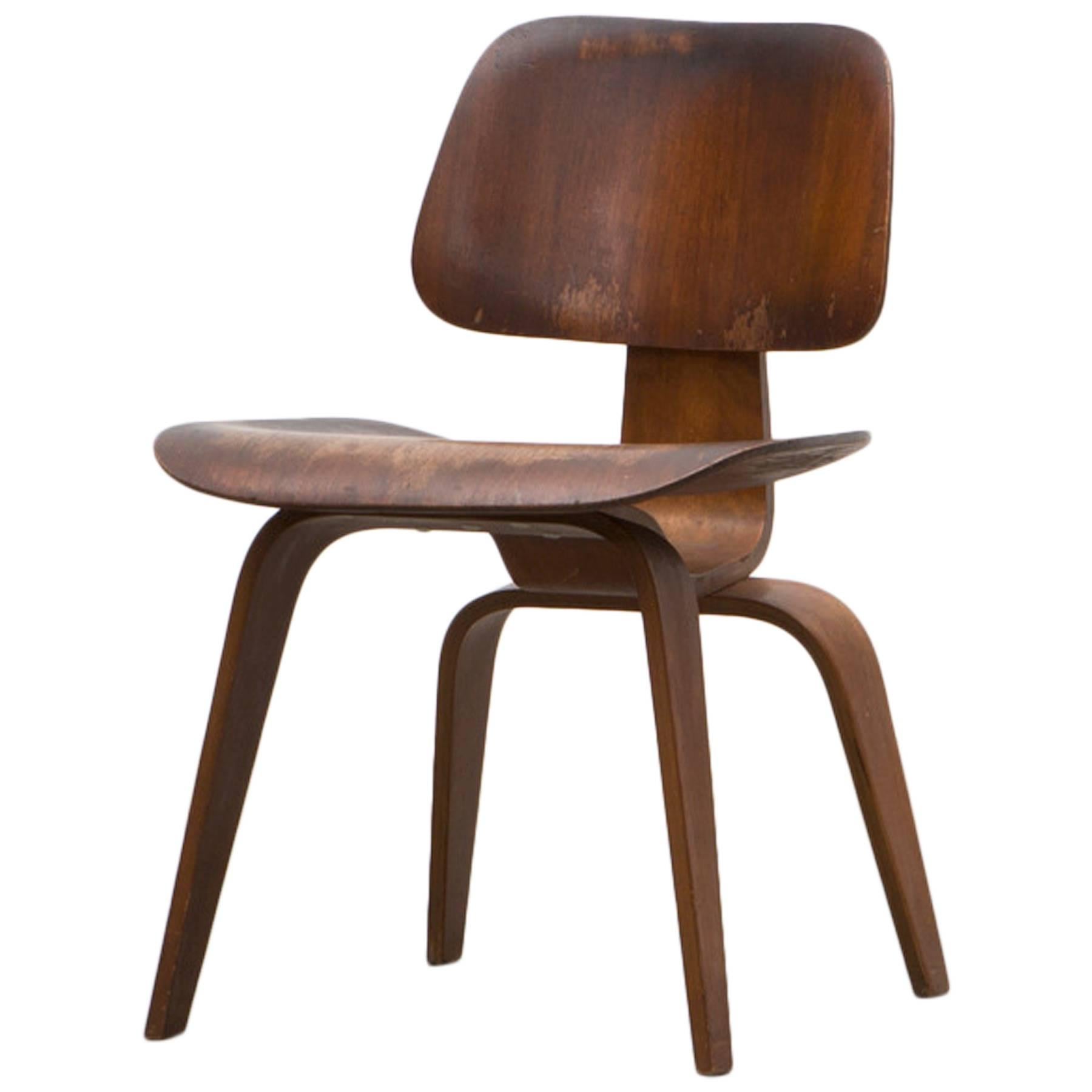 Materials
Wood, Plywood, Walnut
Although their ubiquitous leather lounge might be more recognizable, there's arguably no chair that better embodies the design ethos of Charles and Ray Eames (1907–78; 1912–88) than the DCW dining chair. It was introduced at New York City's Museum of Modern Art in a 1946 exhibition titled "New Furniture Designed by Charles Eames." (Ray was notably absent from the exhibition title, despite being a full collaborator on the work.)  In its design, construction and manufacturing, the DCW is pure E...
Shop All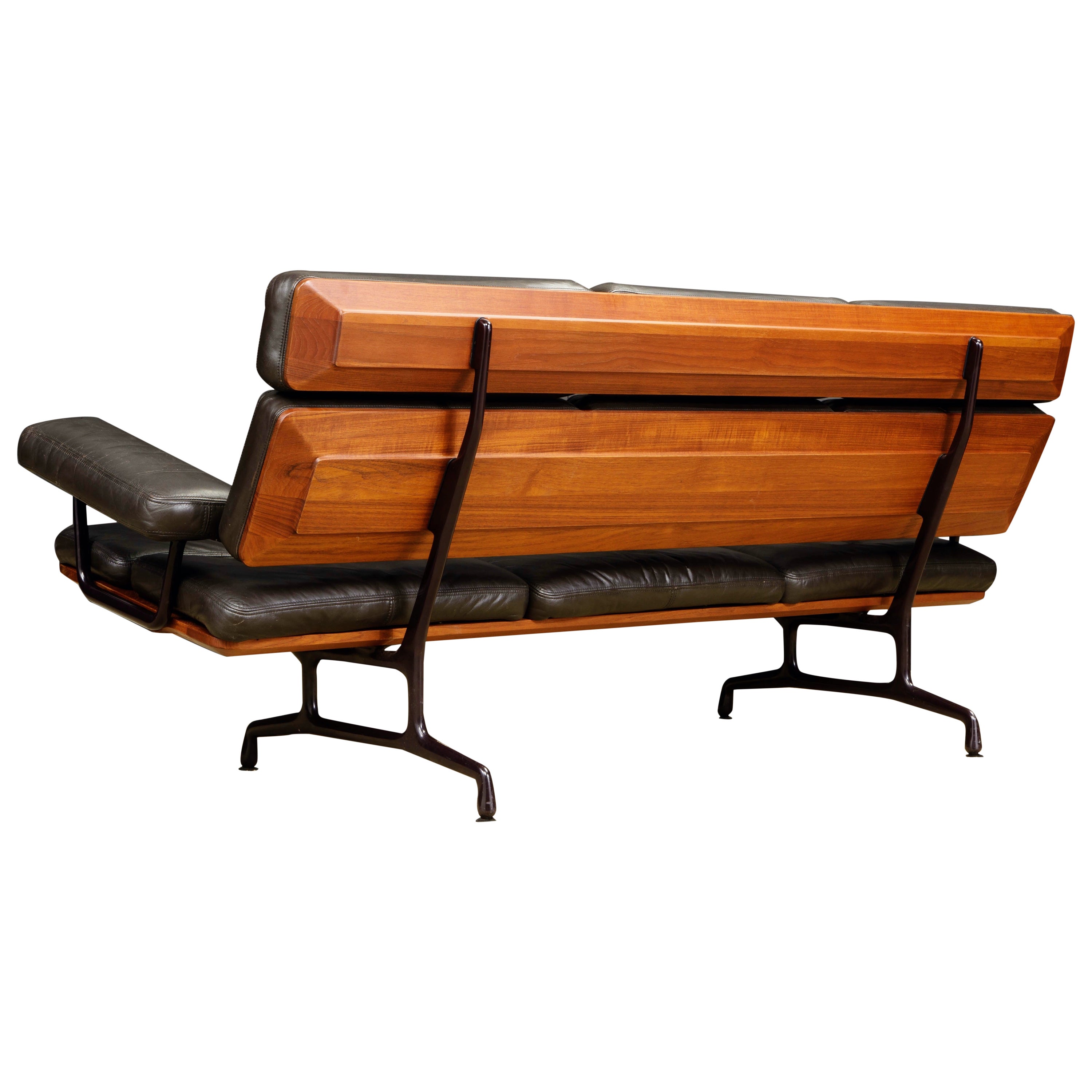 Materials
Animal Skin, Leather, Walnut, Wood
Shop All