Roman architect and designer Achille Salvagni was born in 1970, but his soul, it seems, belongs to a much earlier era. Whether homes or yachts, furniture or lighting, Salvagni's work channels the early-20th-century height of Art Deco, incorporating materials, techniques and forms that pay homage to some of its greatest practitioners, even as he introduces new innovations that make his aesthetic impossible to characterize as anything other than completely contemporary.
Salvagni says Art Deco "is the perfect balance between the past and the future," and he calls its artists and designers "the sort of people who wanted to deal with the future even as they had a strong connection to the past. They wanted materials to transmit a sense of history, but they also wanted to talk in a modern and contemporary way."
Born and educated in the Eternal City, Salvagni came to this mix of old and new quite naturally, raised by parents (his father owned a construction company; his mother was a primary-school teacher) who created a house filled both with inherited family heirlooms and contemporary pieces they acquired themselves. "Every trip they took was a chance to come back with something new," he says. In the living room, a 17th-century console sat cheek by jowl with a canvas by Giacomo Balla, a founder of the Italian Futurist movement, and his father made twice-yearly buying tours through the art galleries of Milan and Rome, shopping for works from the first part of the 20th century. "It was a melting pot of pieces from different eras," recalls Salvagni, who, from a young age, joined his father on these shopping excursions. He describes the furniture and objects in his childhood home as "talking to one another without overcrowding and without overcoming each other. Each could stand alone, but here they were in conversation."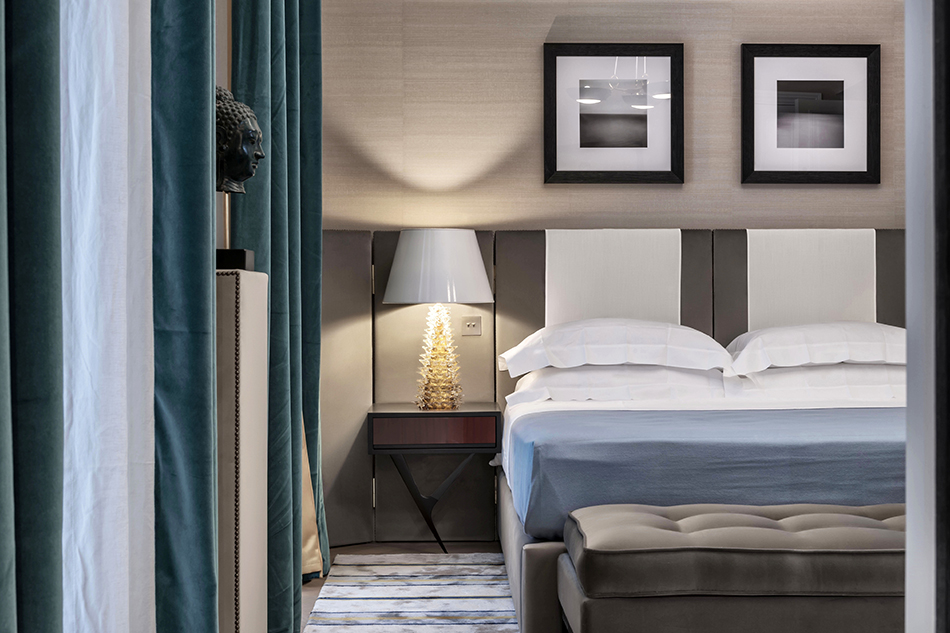 Today, Salvagni finds himself a topic of conversation himself, both at home, and, increasingly, in the United States, where Interior Design magazine featured his Rome apartment in its August pages and he recently finished a two-bedroom New York pied-à-terre on Fifth Avenue overlooking Central Park. The Art Deco–focused Manhattan gallery Maison Gerard also now represents his collections of limited-edition furniture and lighting, the latest of which will make their debut in the gallery's booth at this month's International Fine Art & Antiques Show (October 17 to 23) at New York's Park Avenue Armory.
Having received his architecture degree in 1998, Salvagni started his firm, SalvagniArchitetti, in 2002, after spending some time in Sweden, Finland and the U.K., where he boned-up on his modernism. "I wanted very smooth, clean, pure design to refine my aesthetic; I was too much surrounded by history and heaviness in Rome," he explains. For a short time he worked for a large Roman design firm, but says he soon realized that his "sense of autonomy was too strong to be under someone else."
Among his earliest projects — most of them the interiors of grand Italian apartments and offices — were the cabins of several yachts. Though he'd never completed such commissions before, Salvagni, a recreational sailor since his youth, rose to the task with aplomb, and, in 2007, his highly contemporary work on the 120-foot, four-cabin M.Y. Mikymar won a major design award at the World Yacht Trophies in Cannes.
This success thrust him into the spotlight, putting him on the radar screens of a certain set of elite clients with boats and homes of their own to decorate, and Salvagni soon found himself in high demand. The yacht work, he discovered, had the additional benefit of making him a better designer. The details and complications of ships are that much higher than, say, the interior of an apartment, and, so, he says, "You need to be very sharp and dedicated to the project."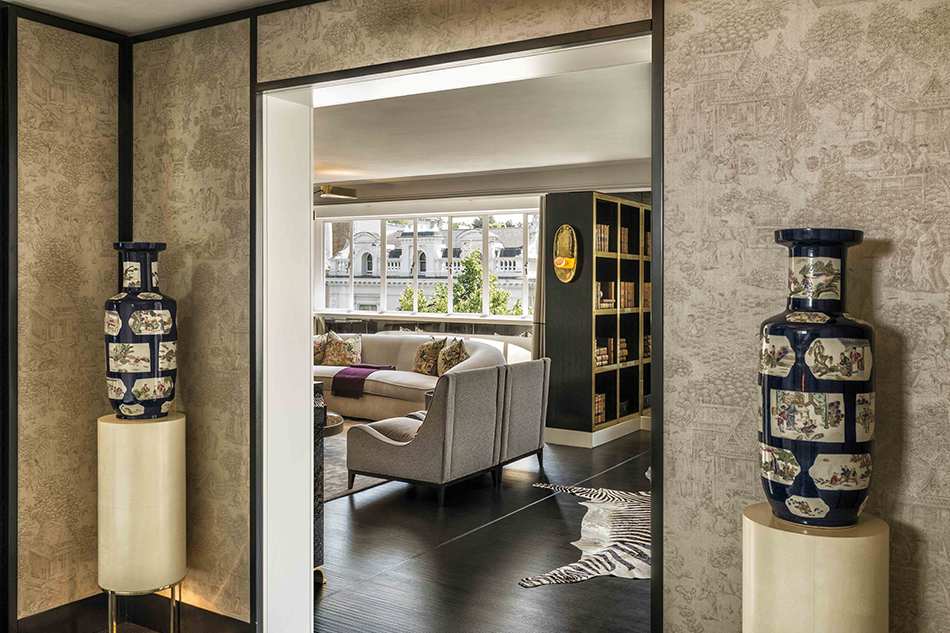 Shop Achille Salvagni on 1stdibs
When he couldn't find what he needed for these yacht projects on the commercial market, he started creating his own pieces, and it's from this seed that his current furniture and lighting collections have grown. Made entirely in Italy (mostly in and around Rome) and in partnership with local artisans working in traditional ways, the designs make manifest that always-present Art Deco–inflected aesthetic. Standout pieces from the new collection include an unusual onyx-topped oak cabinet with gold-plated cast-bronze details; organically shaped lanterns carved from single pieces of onyx in the manner of the ancient Romans; and his first upholstered pieces, chenille arm chairs with black Chinese-lacquer legs, which he describes as looking like "a spaceship egg, but from a Visconti set."
"Achille has a great understanding of the history of furniture, especially Italian furniture," says Maison Gerard managing partner Benoist F. Drut. "He's really comprehended it deeply to systematically process it, deconstruct it and then reinvent it, without its being a copy or knockoff. He has the utmost care for quality."
Whether a grand, eclectic-feeling 4,000-square-foot noble palace in Rome; an haute-Deco apartment in Paris's 7th arrondissement; or a more masculine, contemporary town house in London's Holland Park neighborhood, Salvagni's most recent projects reveal this signature care for quality. Different as they may be, a typical Salvagni space will almost always feature a carefully curated mix of airy mid-century furnishings with heavier, centuries-old accent pieces, vintage objects and screens of Asian origin, all alongside his own sleek and highly tactile creations. To complete the look, there's usually a sumptuous selection of textiles, floor- and wall-coverings, generally in muted hues, with a bit of texture and often a touch of sheen. It's all part of Salvagni's highly polished look, the hallmark of which, he says, is a "combination of good taste and audacity."
Which is not to say his own personal aesthetic dominates his clients' residences. Far from it. Ever the historian, Salvagni says he sees himself as an "archaeologist of human memories." With all of his clients, he says, "I want their memories to be expressed by my pencil, so that I can translate those memories into their environments."
---
Achille Salvagni's Quick Picks on 1stdibs