July 10, 2022Andy Baraghani's just-published The Cook You Want to Be: Everyday Recipes to Impress (Lorena Jones Books) has an especially empowering title: You, too, reader, can master the making of a meal — with the author's help. The recipes are copious and excellent. I made two of them: pork chops with toasted garlic and spicy capers and fennel salad with spicy green olives and crushed pistachios. It's Baraghani's first book, but the veteran cook and writer excels at offering overall strategies ("When in doubt, reach for salt or acids," "Lose the gadgets") and ideas for zesty sauces with multiple applications.
Look more closely at the lush photographs, and you'll see that the tables holding the food — including the plates, glasses and linens — are carefully chosen and arranged, too. Baraghani is a design nerd who has been quietly educating himself about beautiful objects and how they can be enjoyed.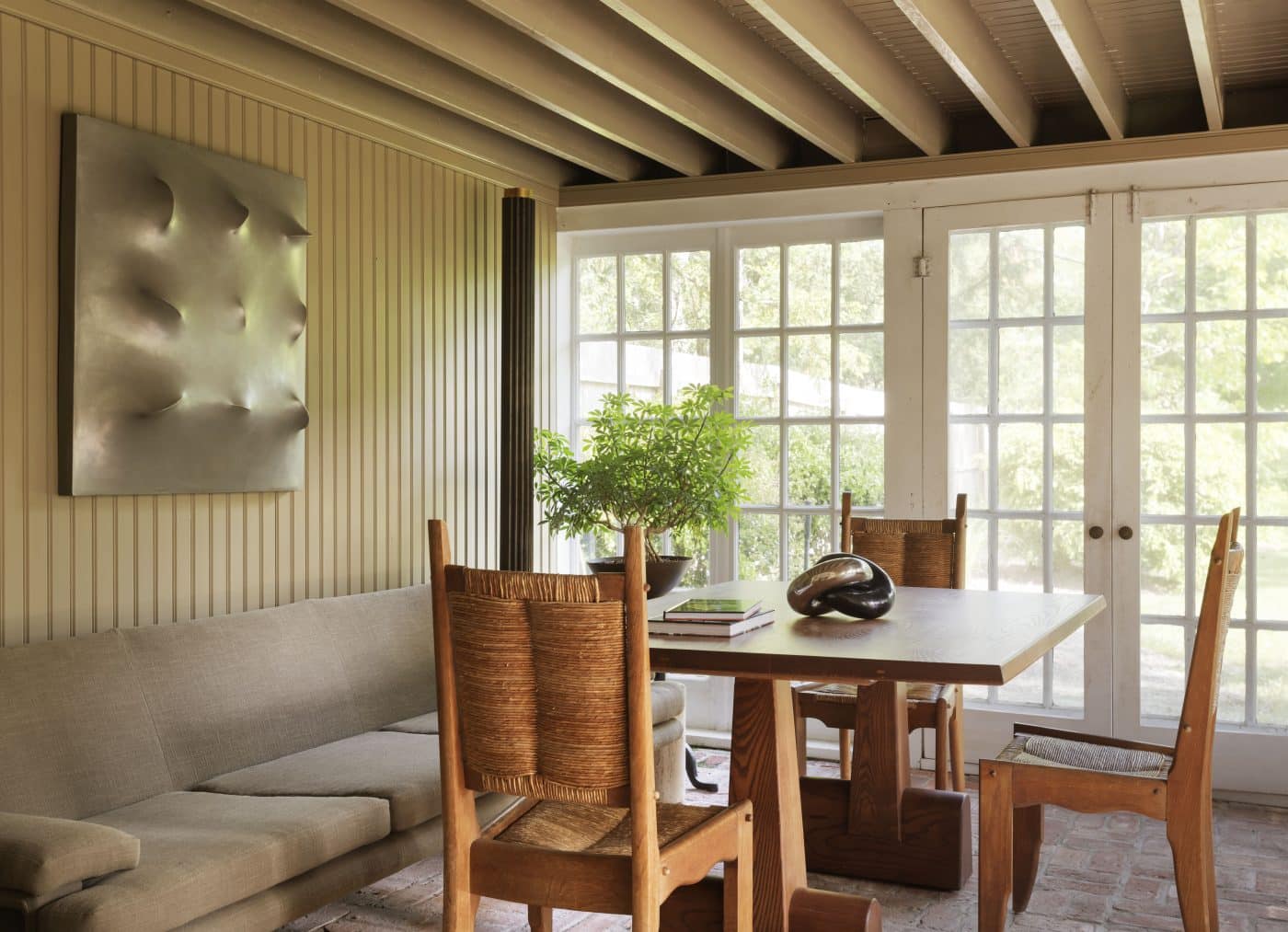 Working with talented photography duo Michael Graydon and Nikole Herriott of Graydon Herriott, Baraghani helped style the book's images, inserting favorite pieces. "I wanted this book to feel a little design-forward," he says on a recent Zoom call from his Brooklyn apartment. He is the type of person who stays up late with his computer in bed, searching 1stDibs for a bowl or a painting that is just right for his city place or for his weekend home, a circa 1860 shingled house in Bellport, Long Island, that was also his early pandemic HQ.
Baraghani is unpretentious about his love of design, just as he is about food. He's a Bay Area native who worked at the legendary Chez Panisse restaurant before becoming a Bon Appetit contributor and video star, with his jovial and relatable style, quickly translating that fame to Instagram, where he now has more than 330,000 followers. (He also worked as an assistant to a fashion stylist for a hot minute, cultivating an interest in non-gustatory aesthetics.) His backstory is flavored by his Persian heritage; both his parents are Iranian, and he dedicated the book to them. "It's quite fragrant, and actually not heavily spiced, with a very gentle touch to it," he says of Persian cuisine, which informs such dishes in the book as "Borani, AKA the Queen of All Yogurt Dips."
"It's not just recipes that people will incorporate into their repertoire — they also take you that one extra step," Baraghani says of those in The Cook You Want to Be. "It could be learning about a new ingredient, a technique or some cultural context about a dish. I made sure that was there in every single recipe. This book is really about staying curious."
Baraghani's own curiosity is shared with and influenced by his partner, Keith Pollock, senior vice president of creative for West Elm and a former Architectural Digest staffer. Their relationship has influenced Baraghani's aesthetic tastes. Before being with Pollock, he says, he leaned "darker, moodier, brutalist and maybe a touch more mid-century in furniture. I think Keith has kind of softened that."
He and Pollock dote on their Bellport home, which is situated on a lushly landscaped acre, with a pool and a charming guest cottage.
Baraghani has been soaking up an education on the decorative and fine arts in his low-key but precise way. "It took a moment to understand the vocabulary and really develop an appreciation," he says of his learning curve. "I think that goes with any craft — you value it more when you have an understanding of how it's made."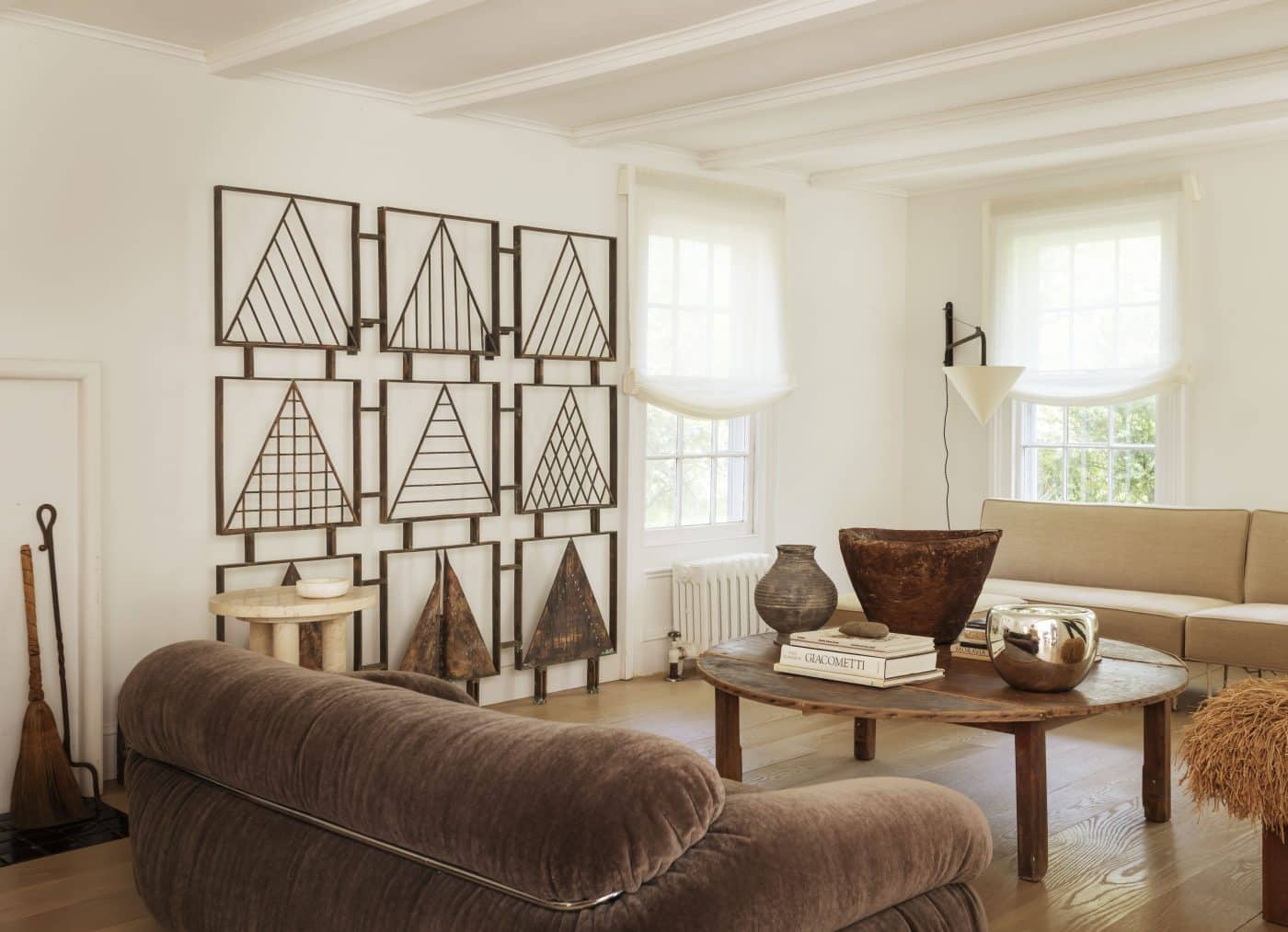 Baraghani avoids going over the top in his recipes, and he takes the same tack with the visual arts. "I hate to use the word minimalist, but I'm probably more of a minimalist than a maximalist in some ways," he says.
The only maximalist thing about his approach to design may be that he likes a certain amount of turnover in his collections, which gives him an excuse to always be on the hunt for more cool stuff to replace the off-loaded items. "You can find some incredible pieces. You just have to keep your eye out," he says.
1stDibs is a place where Baraghani's eye lands frequently. It was there he found a prized set of four Guillerme et Chambron rush and oak dining chairs from the 1960s, along with a Gianfranco Frattini Sesann sofa from the 1970s that he and Pollock had reupholstered in mohair.
Certain great makers inspire a deep reverence in Baraghani. He's completely entranced, for example, by a pair of pine stools by Charlotte Perriand that he bought on 1stDibs. "We just look at them," he says. The house also features light fixtures by Mario Bellini, Ron Rezek and Joe Colombo, not to mention fine art purchases that include a set of six prints by that master of witty conceptual work John Baldessari.
Given his interest in food, it's no surprise that crafting the perfect table setting is never far from Baraghani's mind. "I always want it to be a perfect marriage," he says. "I'm looking for the right serving dish, plate, bowl, glassware. I never want something that is such a statement piece that you forget about the food, but I also don't want the food to take over the dish. It's a careful balance."
Baraghani tends to favor ocher and other earth tones in his decor, so he collects yellow and blue ceramics to provide a bit of contrast. "I love adding them in for a pop-of-color layer," he says. Mortar-and-pestle sets from Thailand, Italy, Iran and Turkey reflect his wide-ranging travels and interests.
Also featured in the book are a silver-plated bowl from Swid Powell, the stylish brand founded by former Knoll colleagues Nan Swid and Addie Powell, and flatware from Carl Auböck, the company still run by the family of the great Viennese modernist designer. Baraghani added some linens from the Belgian maker Libeco, "to make sure we had that texture in there."
In discussing these finer style points, Baraghani smiles and sounds relaxed — the Californian in him coming through — but his approach to design has a real rigor, the same rigor he has applied to the food in his cookbook.
His current tastes are only a snapshot of who he is now, of course. Check back in a couple years, when the next book may be coming out, for Andy 2.0. "I never want to be stagnant," Baraghani says. "I want to constantly evolve."