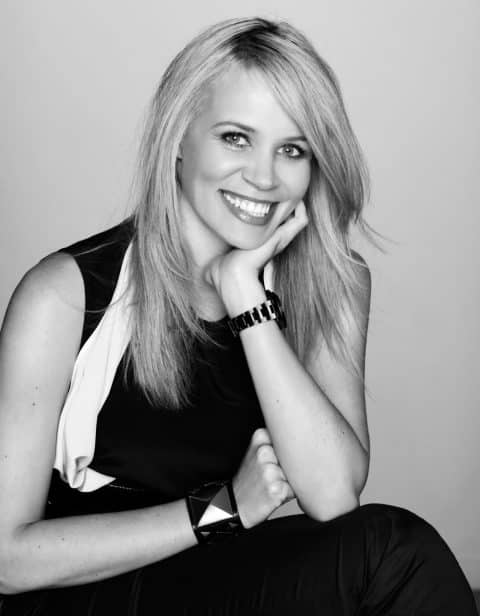 In a glamorous penthouse apartment overlooking Sydney's glittering harbor, a rather special rug meanders its way alongside the lengthy expanse of floor-to-ceiling windows. The fact that it's said to be the largest rug in the southern hemisphere is interesting, certainly, but for architect and interior designer Blainey North, its appeal lies elsewhere.
"I designed it as a massive artwork, and it's quite amazing," she says. "The lines that run through it are like water, and what you see changes throughout the day in the shifting light." With its shimmering tones of silver, gray and white and range of textures, the rug is a dynamic part of the design. Sometimes, it's the lines, running parallel in places and crossing in others, that draw the eye, while at other times, those lines disappear and other elements come into focus.
The living space around this rug presented a challenge because of its proportions — with a soaring ceiling and elliptical layout, it's large enough to accommodate two seating areas and a dining one, too. "When you're sitting there, it needs to feel as if you're just in a nice room with friends and family, not dwarfed by this space," North says. To achieve that effect, she created elegant groupings of furniture and lighting in low silhouettes, keeping the focus on pieces in complementary tones and on comfortable places to gather.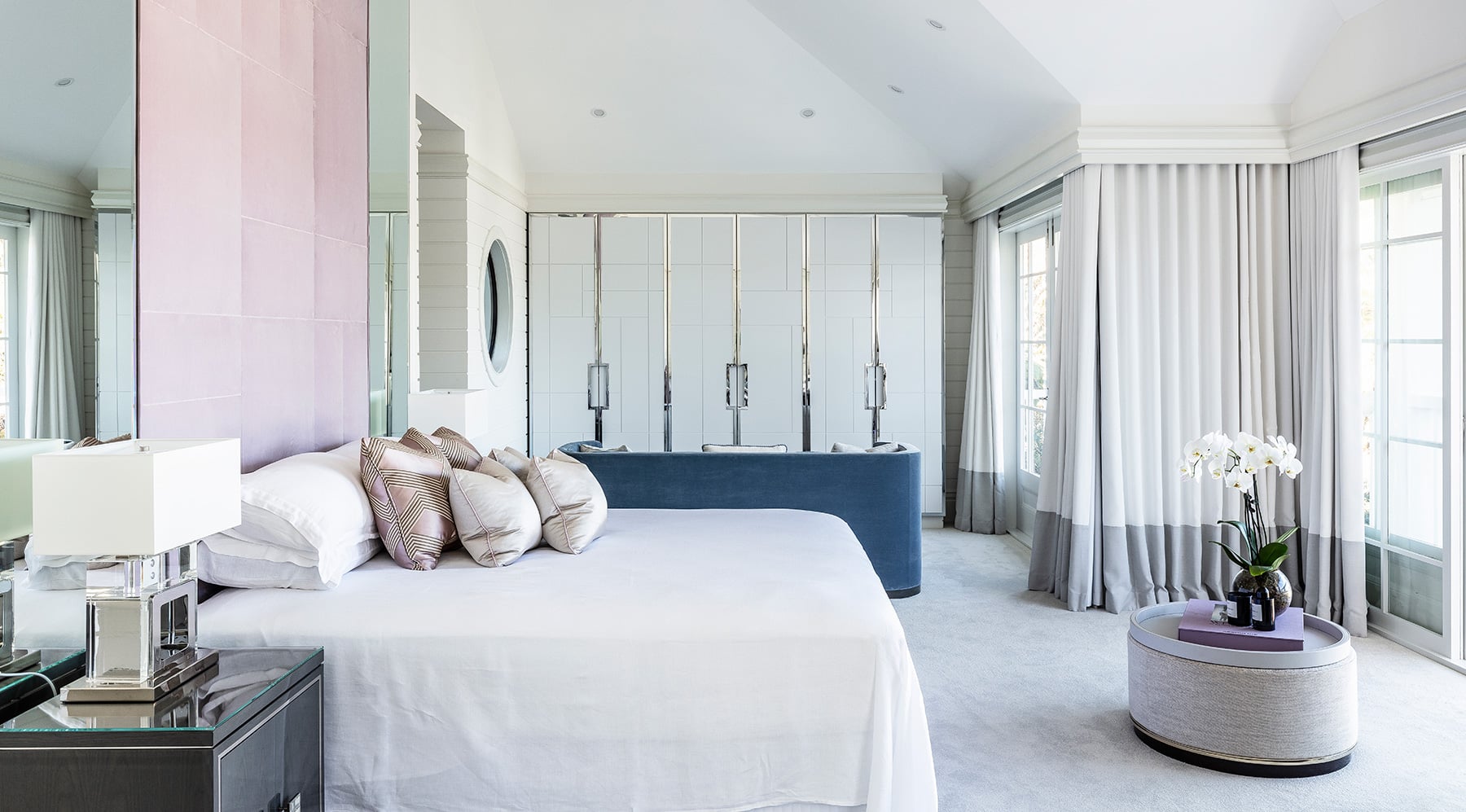 Sofas in shades of gray spanning from silver to charcoal share space with rounded consoles in rich espresso timber, while chic table lamps bring a warmth and livability to the grandeur. "In the evening, it's as if this ceiling goes up into nothingness, and it feels vast but also cozy, because you have this experience of beautiful lighting at the level where you're sitting," says North.
That "experience" of a place is central to North's design process and something she tests regularly, on-site and off. "I've realized over time that I can build a space in my mind — a fantasy environment in three dimensions — and I mentally walk through these spaces on a consistent basis when I'm working on a project," she says. "It's just part of the discipline of what I do. I'm lucky I don't need a lot of sleep!"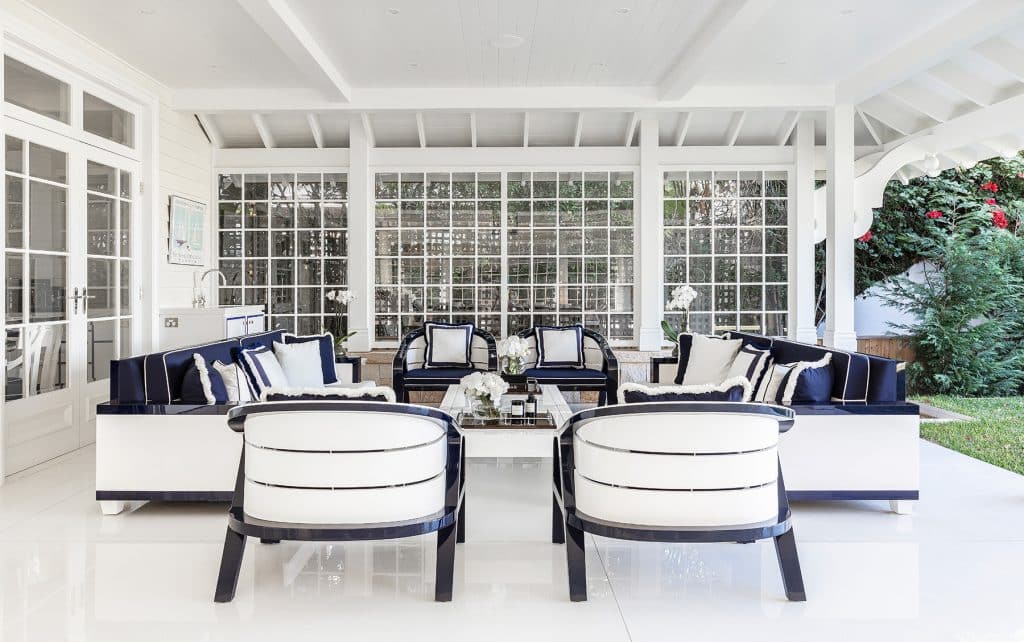 The faculty for imagining spaces is something the perennially busy interior designer and architect seems to have been born with. It set her on a design path from an early age, even if she didn't know it at the time. At 11, she asked her parents for the floor plan of her bedroom so she could lay out her furniture options to scale. In high school, while other art students were immersed in self-portraits, North was producing "bridge series" and "stair series." It wasn't until her art teacher pointed out that "everything I'd done for the past six years was buildings" that North realized she should consider architecture as a career. She began studying the subject at the University of Sydney. Before she'd even finished the six-year degree, she had her own clients — and business — at the age of 21.
Sydney Architect Blainey North Has a Fascination with Light and Line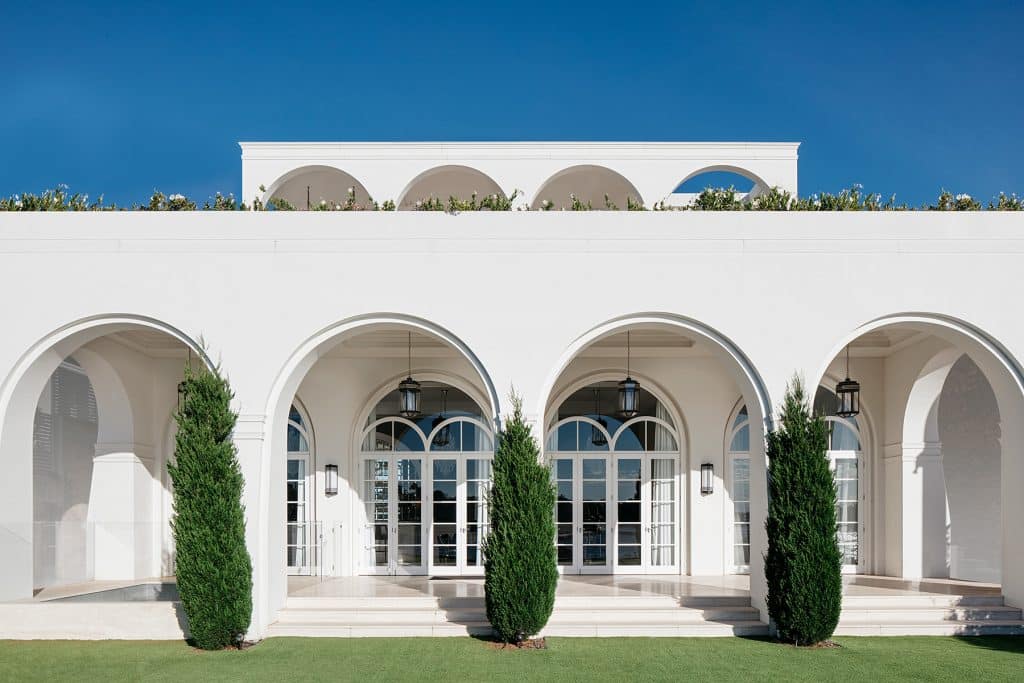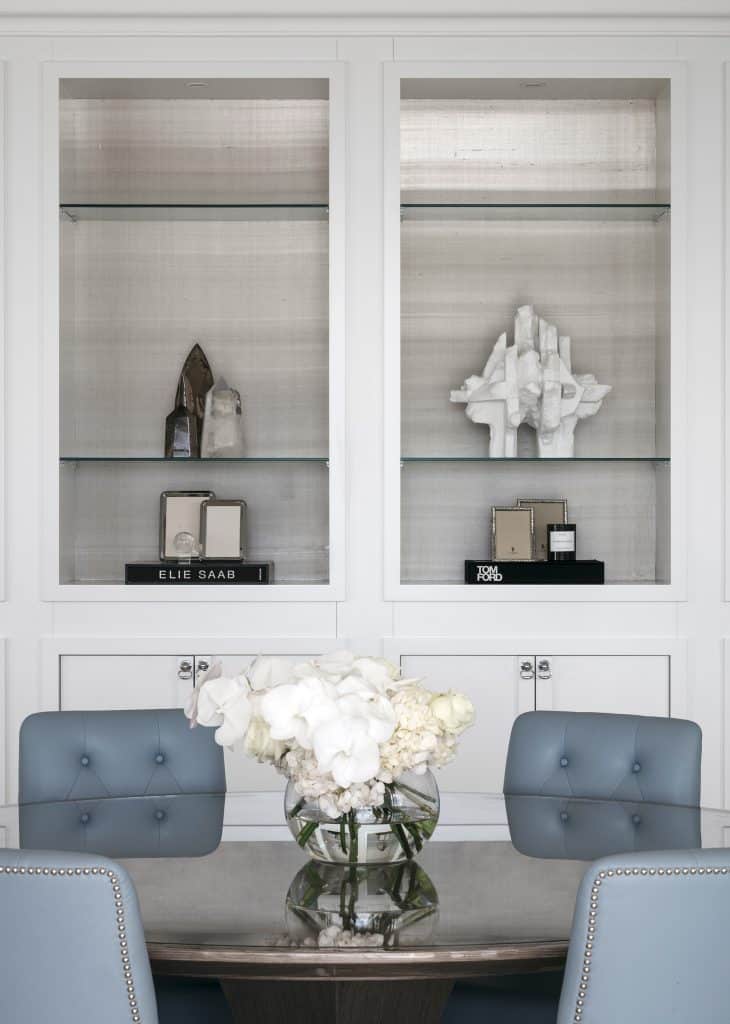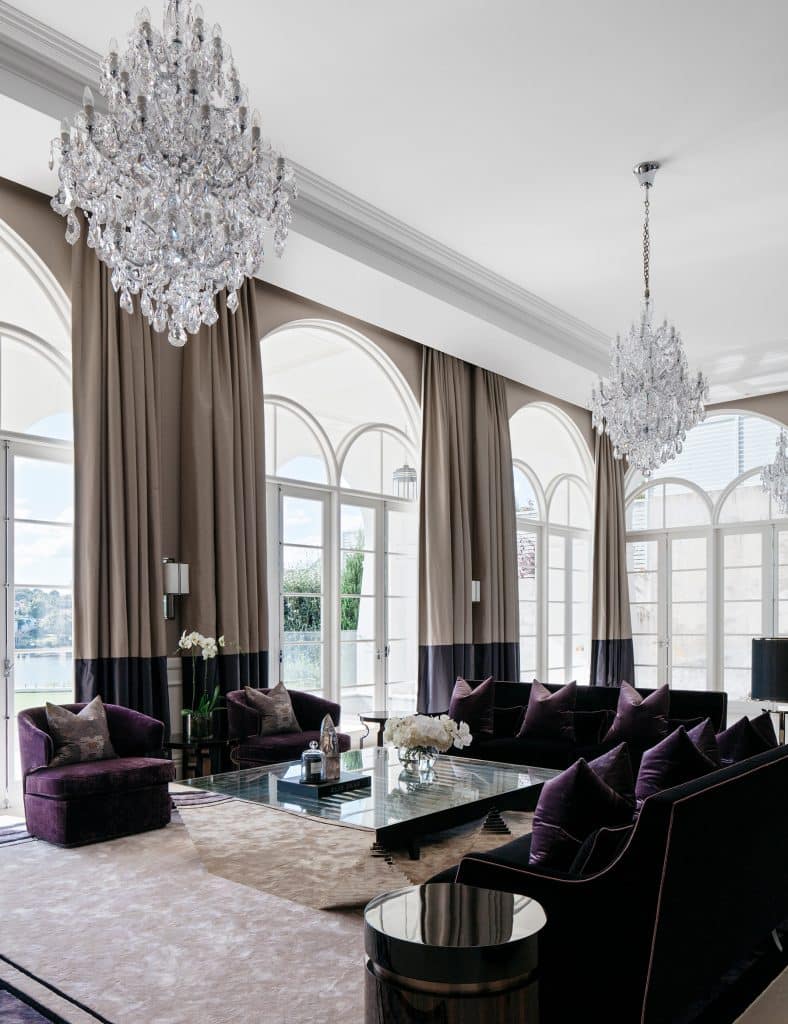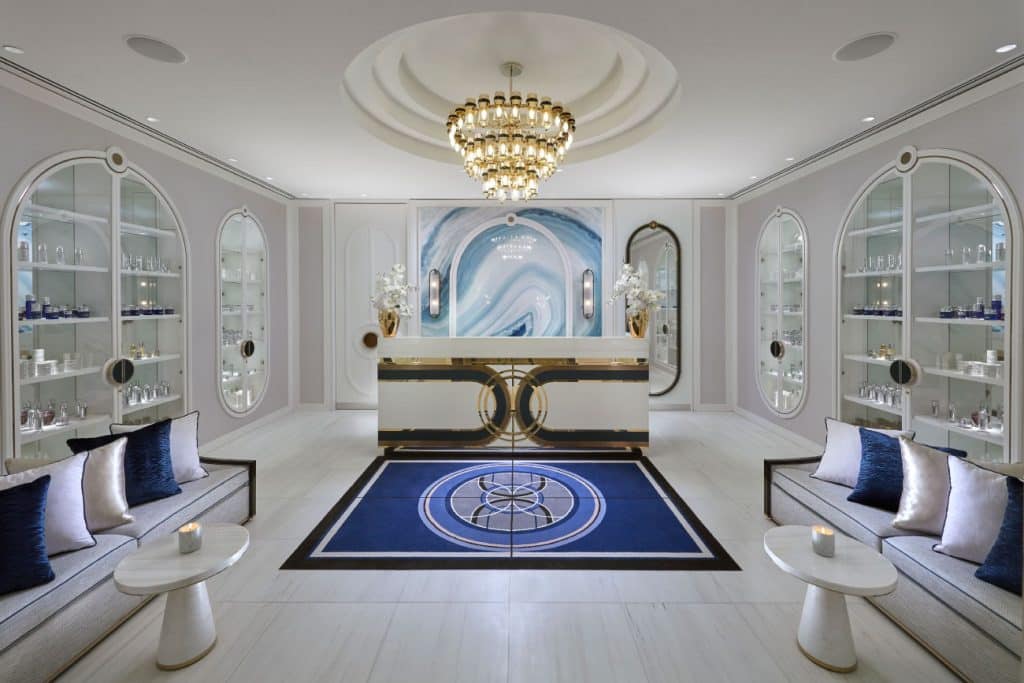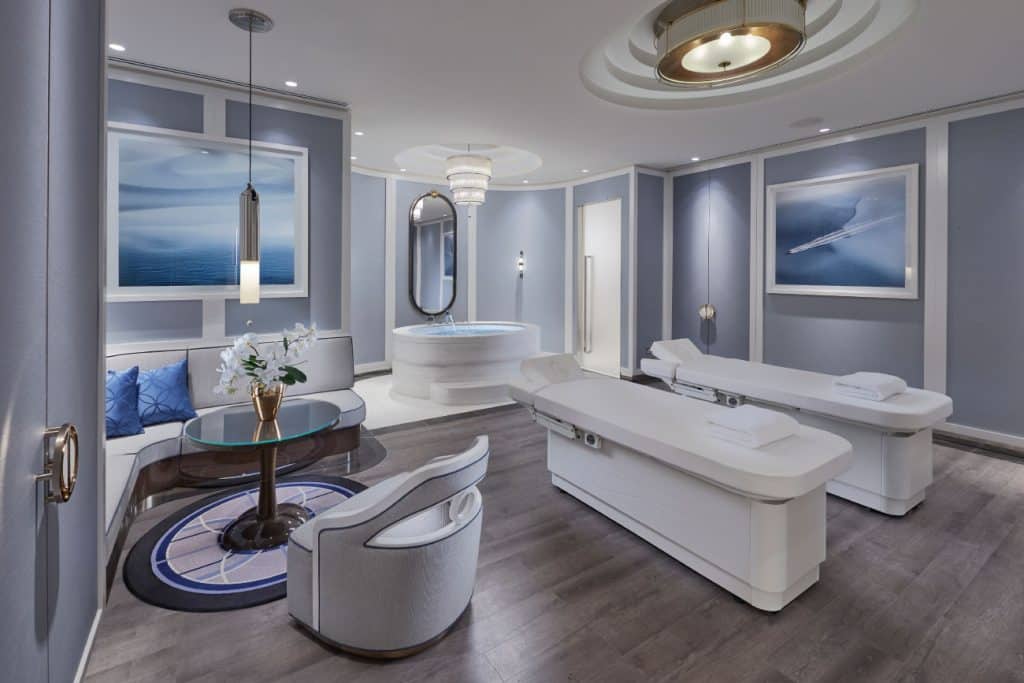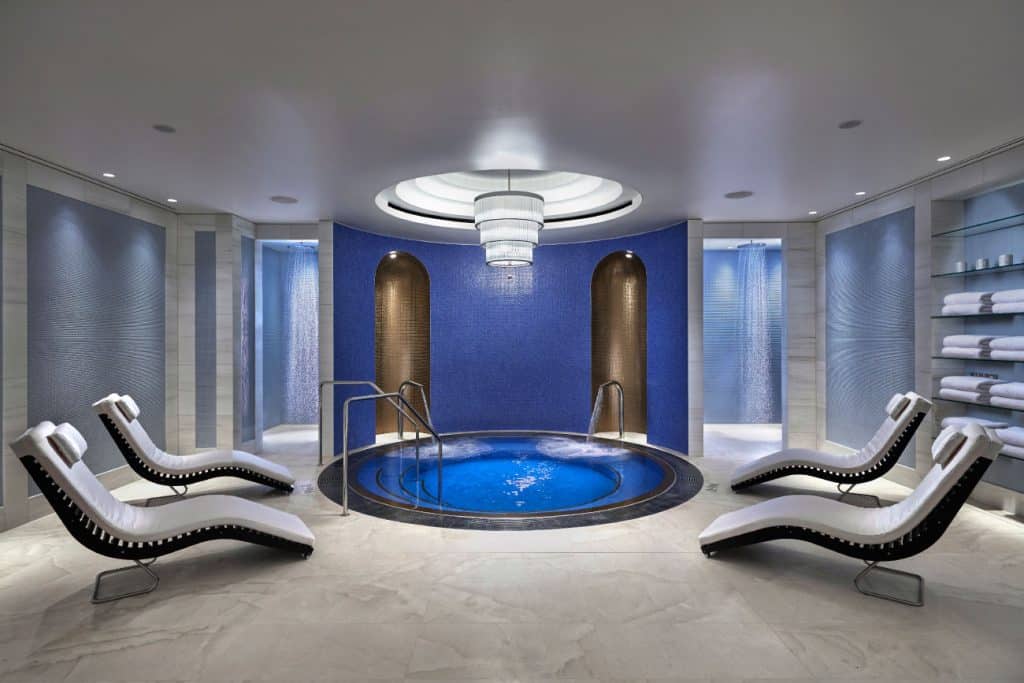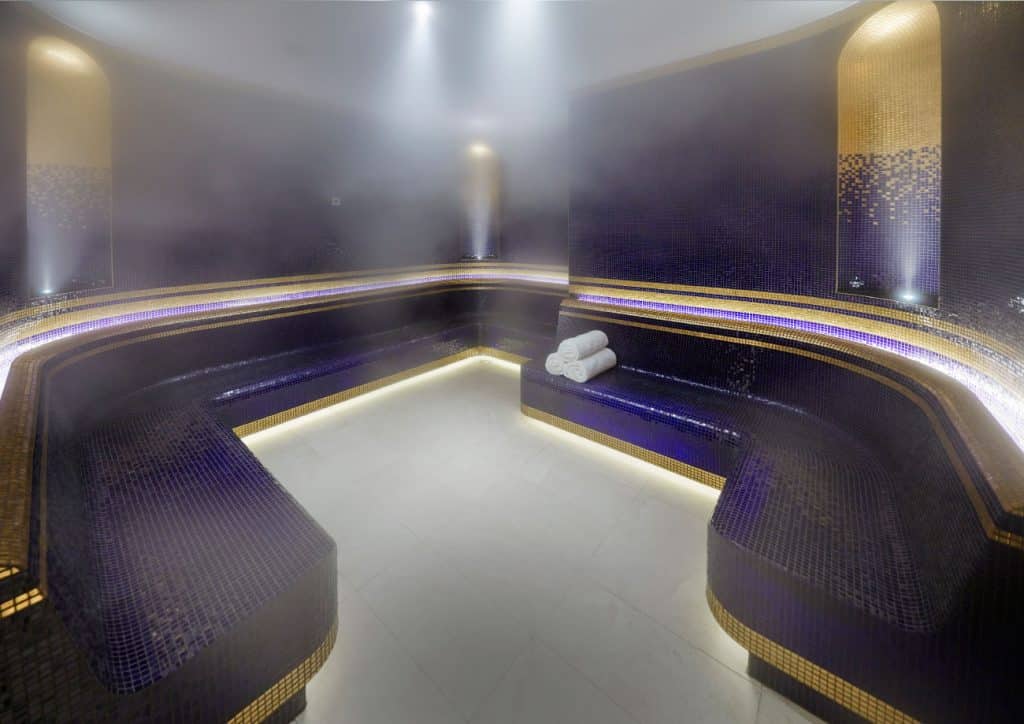 Twenty years later, she has offices in Sydney, London and New York and clients all over the world, with projects ranging from huge residential makeovers to fashion boutiques, five-star hotels and superyachts. What connects them all is an architectural approach in which line informs layout.
In that Sydney harbor-view penthouse, for example, a sinuous black line runs through the interiors, framing windows, stairs, mirrors, rugs and wall panels. It provides a bold geometric accent that befits the apartment's Art Deco aesthetic, and it helps tame the home's proportions by tying together different areas.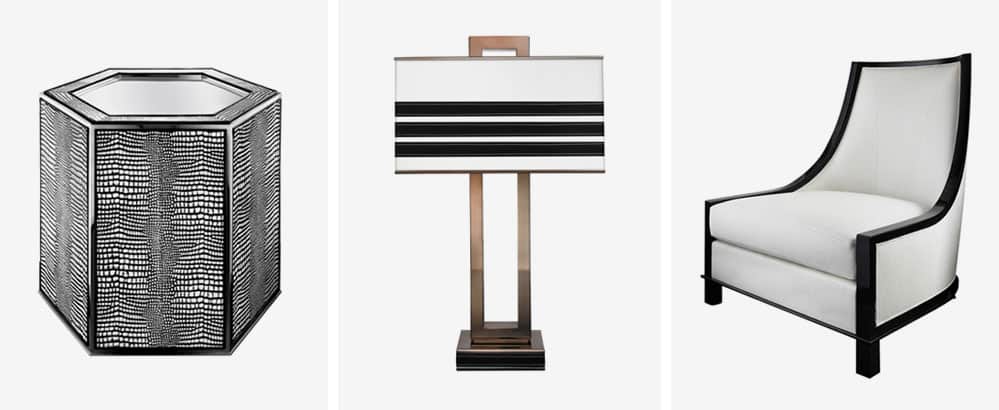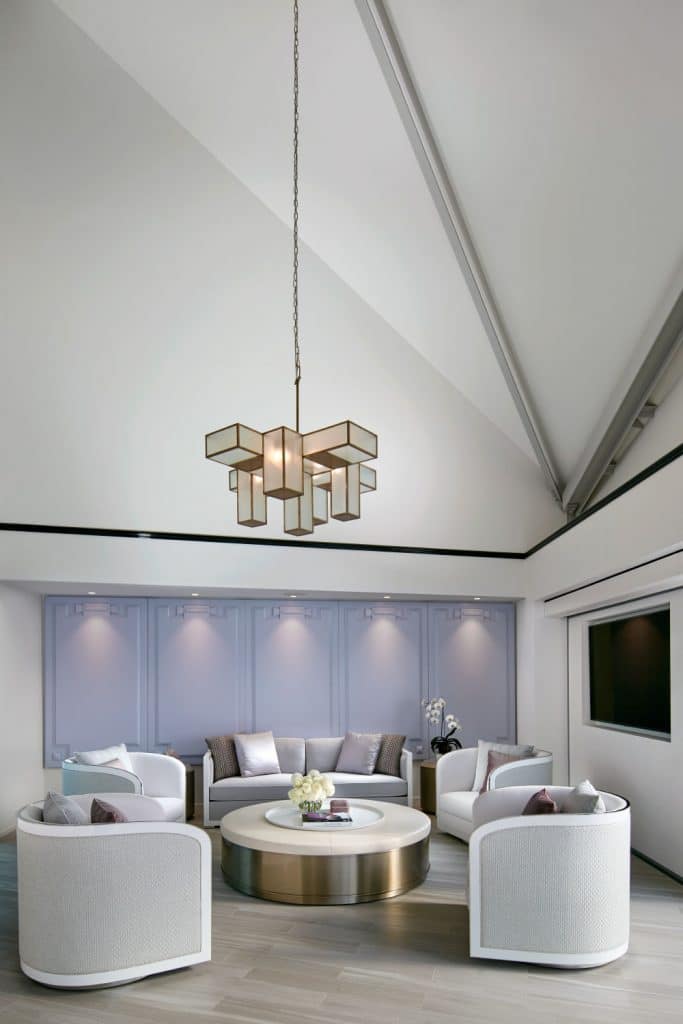 In another harborside residence, an impressive three-story house in the exclusive Sydney suburb of Rose Bay, the furnishings serve to frame the incredible water views. The owners wanted a cool, modern space, and North's custom-made pieces, in strong monochromes and luxe materials, provide clean, confident lines. In the living area, a pair of large marble coffee tables establish a geometry that is echoed, in a softer way, in the cushions and bespoke rug. Marble also features in the adjacent kitchen and dining areas and, outside, around the pool.
Each surface speaks to the next — the shimmer of certain cushions is reflected in the light fittings and the brass lines that run through the polished concrete floors. The design appears simple, but the detail and thought behind it are dazzling.
It's those intricate details that North most relishes crafting. When designing a Sydney restaurant for prominent French-born Australian chef Guillaume Brahimi, she modeled the leather banquettes on the bench-style seats of vintage Fords and Chevrolets  — "for that retro, old-school feeling." Their inviting cornflower blue, continued in studded armchairs, contrasts with the warm tones of brass and timber used to frame the space and in accents. With burnished antique mirrors, enormous fabric lights and an overarching gridded scheme that takes its inspirations from  Cubist artists' fascination with the Golden Section, the space evokes an intimate sense of early-20th-century Paris.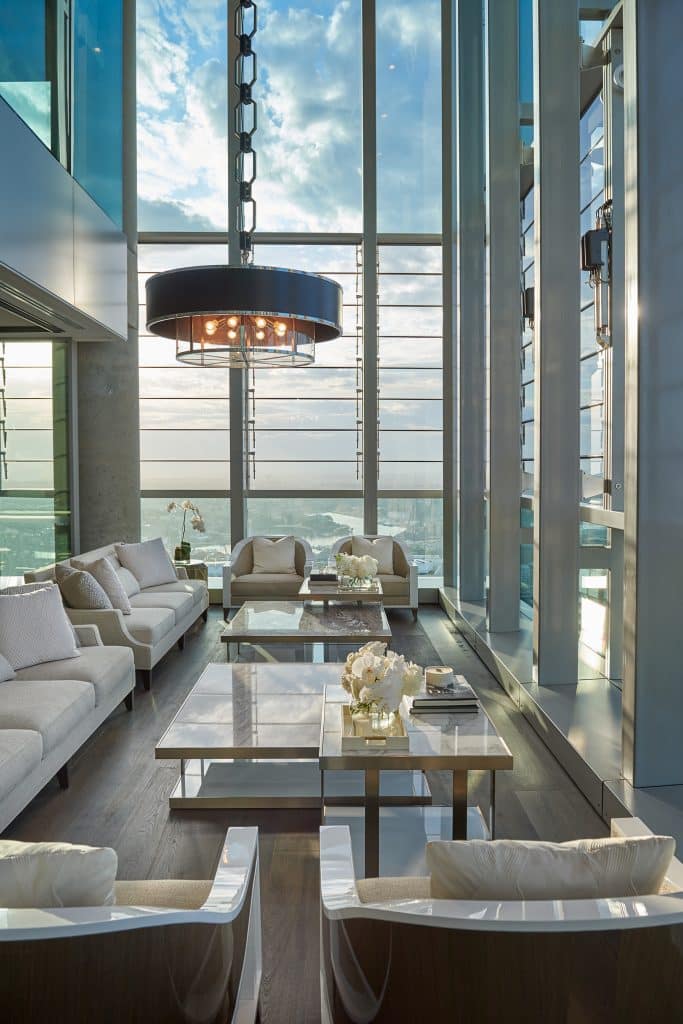 That was not the first time North looked to the past for a contemporary solution. Her design for the spa of a luxury hotel in Perth was inspired by Roman bathhouses and their use of circular motifs. Rounded armchairs, tables, rugs and mirrors echo the shapes of soaking tubs, coffered ceilings and chandeliers, all done in an aquatic palette of blues and whites with metallic touches for drama.
North also took inspiration from a treasured sensory experience. "One of the greatest feelings you can have is when you're under the water, looking up, and the light's coming in. I wanted to create that feeling," she says. "I'm fascinated with light refraction, and the light in interiors is complicated but so much fun to play with." In the spa, lights at varying levels produce the effect of shifting depths and indistinct surfaces, resulting in a space that is almost ethereal.
Back in the Sydney penthouse, the tour winds down, and evening sets in. The rug takes on another appearance under the lamps' soft glow, while metallic threads in the sofa cushions get "a little more glamorous," North notes, as cocktail hour approaches and they pick up the lights of the city outside. The feeling is at once sumptuous and soothing. "Great spaces create great emotions," says North. "And luxury is about experience, after all."
---
Blainey North's Quick Picks on 1stdibs