July 19, 2020I never met the late, great antiques collector H. Richard Dietrich Jr. — he was famously private — but I wish I had. By all accounts, the lifelong Pennsylvanian was handsome, smart, shy, gentle and fun to be with. An heir to the Luden's cough drops fortune, he amassed one of the finest private collections of American antiques produced between 1700 and 1820 — silver, paintings, Pennsylvania German folk art, Native American material, whaling-trade objects, books, colonial manuscripts, furniture — about 80 percent of them made in Pennsylvania. Dietrich died in 2007 at the age of 69, but Yale University Press is celebrating his impressive collections in a new book, In Pursuit of History: A Lifetime Collecting Colonial American Art and Artifacts.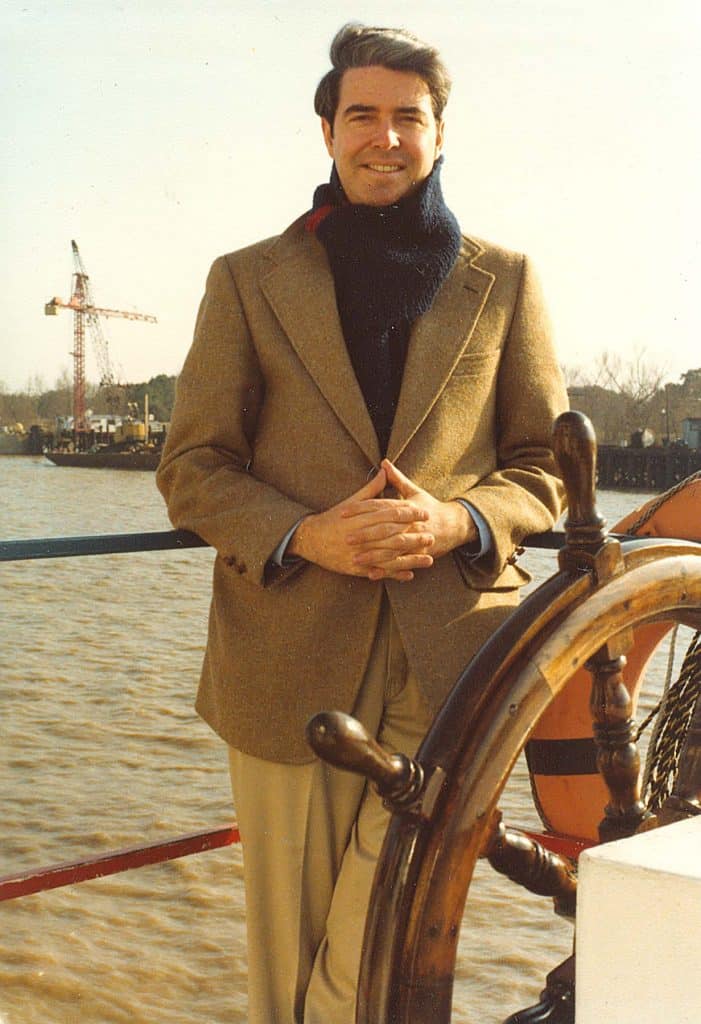 The volume's essays constitute a touching tribute, organized by Dietrich's son, H. Richard Dietrich III, the president of the Dietrich American Foundation, which oversees some 2,400 objects, lending many to academic institutions and museums.
Currently on long-term loan to the Philadelphia Museum of Art, where Dietrich was a trustee, for example, are a Paul Revere silver teapot, a signed Daniel Goddard bureau table from Newport and a fine watercolor miniature of George Washington by James Peale, enshrined in a gold case with a lock of Washington's hair in the back.
"My father was rather quiet. He read voraciously and was incredibly curious," his son recalled in a recent interview. "He did love interacting with fellow collectors and dealers and experts at the auction houses. He loved going to antiques stores and the smaller fairs. I have such fond memories of going to the Brandywine River Museum of Art and the Mystic Seaport Museum with him."
York, Pennsylvania–based Americana dealer Jeff R. Bridgman also remembers him fondly. "Richard was a huge buyer and a liberal donor and loaner. He liked to share his collections," Bridgman says.
The eldest of three sons, Dietrich was a born collector. He dabbled in baseball cards and postage stamps as a boy but got more serious as a teenager, when he became an avid reader. He began collecting books, first editions by favorite authors such as F. Scott Fitzgerald, Ernest Hemingway and Herman Melville. He was attracted to works about maritime adventure, exploration and the Revolutionary period, interests that grew deeper when he attended Wesleyan University. By the time he graduated, he was focusing on the maritime history of New Jersey, where he had summered with the family.
After his father died, in 1961, Dietrich took over the management of Luden's. He was just 22. Two years later, he established the Dietrich American Foundation, because he wanted to share his finds with the public. At that point, his trove consisted almost exclusively of first editions, but it soon grew to include the other collecting categories for which he became known.
In 1965, Dietrich acquired what turned out to be his most important manuscripts, George Washington's personal copies of the Constitution and Bill of Rights. They are included in a volume titled Acts Passed at a Congress of the United States of America (New York 1789), which contains the first printings of the laws ratified at the critical first session of the federal government. Bound in a tome featuring Washington's signature and many annotations, as well as a bookplate from Mount Vernon, these documents gave birth to American constitutional government.
In 2012, the foundation decided to put the Acts on the block at Christie's. Happily, Mount Vernon was able to acquire it — for $9.8 million, the highest price ever achieved for a printed book at auction.
Throughout the 1960s, '70s and early '80s, Dietrich and his brothers, Daniel and William, worked to grow Luden's. In 1986, they sold the company to the Hershey Foods Corporation, reportedly for about $80 million. That left Dietrich with more time — and money — to pursue his collecting passions.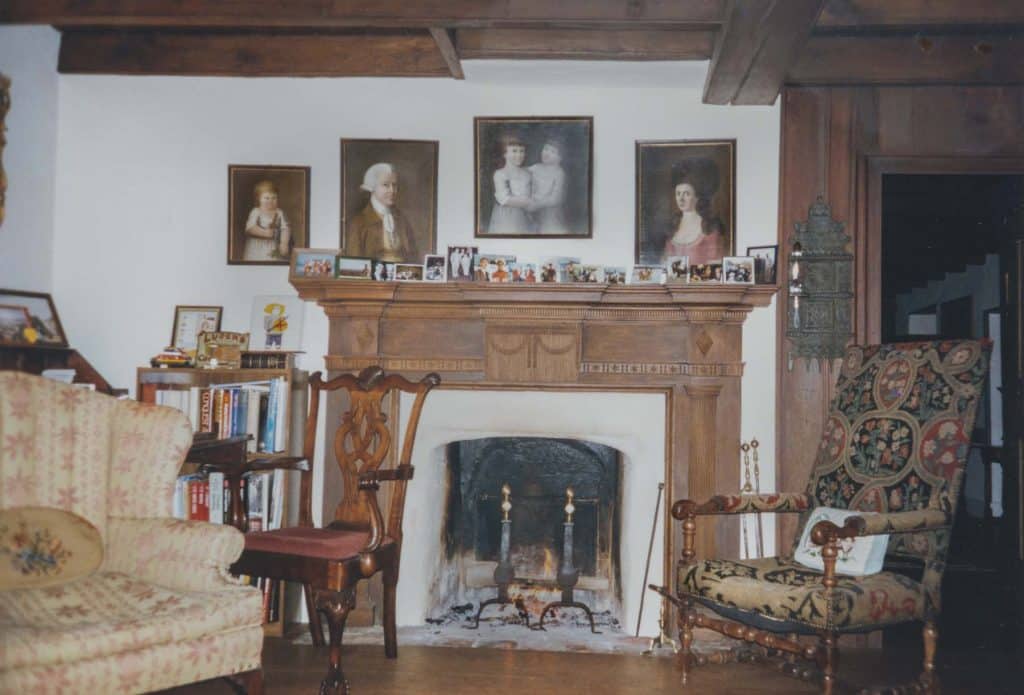 New York dealer and auctioneer Leigh Keno was Dietrich's sole adviser from 1987 to 1996. "We spoke almost every day. Our relationship was elemental. We went to museums together, visited dealers and sale previews," Keno recalls. "He did his homework: He decided what he needed and made a list. He was frugal, but when he really wanted something, he would pull out all the stops."
Probably the first time Dietrich came to public attention was in 1987, when he bought the famous Cadwalader wing chair at Sotheby's for $2.75 million, at that time the highest price ever paid at auction for a piece of furniture.
Part of an elaborate suite of parlor furniture commissioned in 1770 by John Cadwalader of Philadelphia, who would go on to become a Revolutionary War hero, the chair is considered one the finest examples of Chippendale high style made in the American colonies. Renowned Philadelphia cabinetmaker Thomas Affleck constructed the frame, and two of Philadelphia's finest carvers, Nicholas Bernard and Martin Jugiez, created the hairy-paw feet, the acanthus leaves and scrolls on the knees and the center pendant.
Dietrich almost didn't win this prize. Keno was about to leave for the sale when his mother called to say she had just overheard a conversation between two men. "One said he was prepared to pay $2.5 million for the Cadwalader chair," she told her son.
The chair was estimated to sell for $700,00 to $900,000. Keno was authorized to spend up to $1.5 million. He rushed to call his client.
"How badly do you want it?" Keno asked Dietrich. "Remember, it's got everything. This is a once-in-a-lifetime chance." Dietrich upped his top bid, Keno got the chair for him, and, in 2001, the collector donated it to the Philadelphia Museum of Art, one of his many gifts to the institution.
This winter, the museum debuted the temporary exhibition "A Collector's Vision," showcasing Dietrich's donations and loans from the foundation. The institution is currently closed because of the COVID-19 pandemic, but there are plans for a September reopening, and the show, originally meant to end its run in mid-September, has been extended to mid-November. (Next year, the Museum of the American Revolution, also in Philadelphia, is organizing a display of Dietrich's vast trove of maps and manuscripts.)
In Pursuit of History is a lasting and valuable memorial and a highly appropriate, scholarly, even-handed tribute to a man whose generosity and dedication make him an ideal model for the next generation of collectors to emulate. Certainly, Michael Diaz-Griffith has found him so. Diaz-Griffith — a young New York City antiques enthusiast, who was named executive director of the Sir John Soane's Museum Foundation this past April — helped launch the New Antiquarians at the Winter Antiques Show in January of last year. "It's a group founded for young people, and our members are distinctly interested in collecting," he says, explaining that they share a passion for objects, craft, historical aesthetics and new, more pluralistic approaches to historiography."
"As a group, we find inspiration in ever-curious collectors like Richard Dietrich, who brought passion and purpose to his hobby from a very young age. He demonstrated that a great collection can serve as an educational resource and source of enjoyment for the whole community."
Wouldn't Richard Dietrich be pleased to hear that?