April 30, 2023While some high-end estate jewelers find it difficult to name a single favorite designer or maker, Hamid Sadr, CEO of the Miami-based Dover Jewelry, can cite two without hesitation: "Cartier and Buccellati. Fabulous, handmade vintage items from these houses really tickle our fancy."
With just a bit more prodding, he concedes that Buccellati holds a particular place in his heart. Why? "Design and expertise. The jewelry is made from the highest-quality precious metals and gemstones. Every piece is faithful to the unique manufacturing techniques developed by its founder, Mario Buccellati, and the craftsmanship shows intricate gold detailing, textures inspired by Venetian lace, Etruscan patterns and designs from the natural world of flowers, insects and animals."
And there's plenty of Buccellati (and Cartier, Van Cleef & Arpels, Boucheron, Jean Schlumberger and David Webb) on Dover's 1stDibs storefront to catch a collector's eye.
Aside from one-of-a-kind works by the master jewelers, "Art Deco cocktail rings have become our most coveted treasures," says Sadr. "It's a category we always like to have available. Women who are creators of their own wealth understand the value of their purchases and investments, and these statement items allow the wearer to flaunt what they are proud of in themselves: accomplishment, inner happiness, bold personalities, confidence."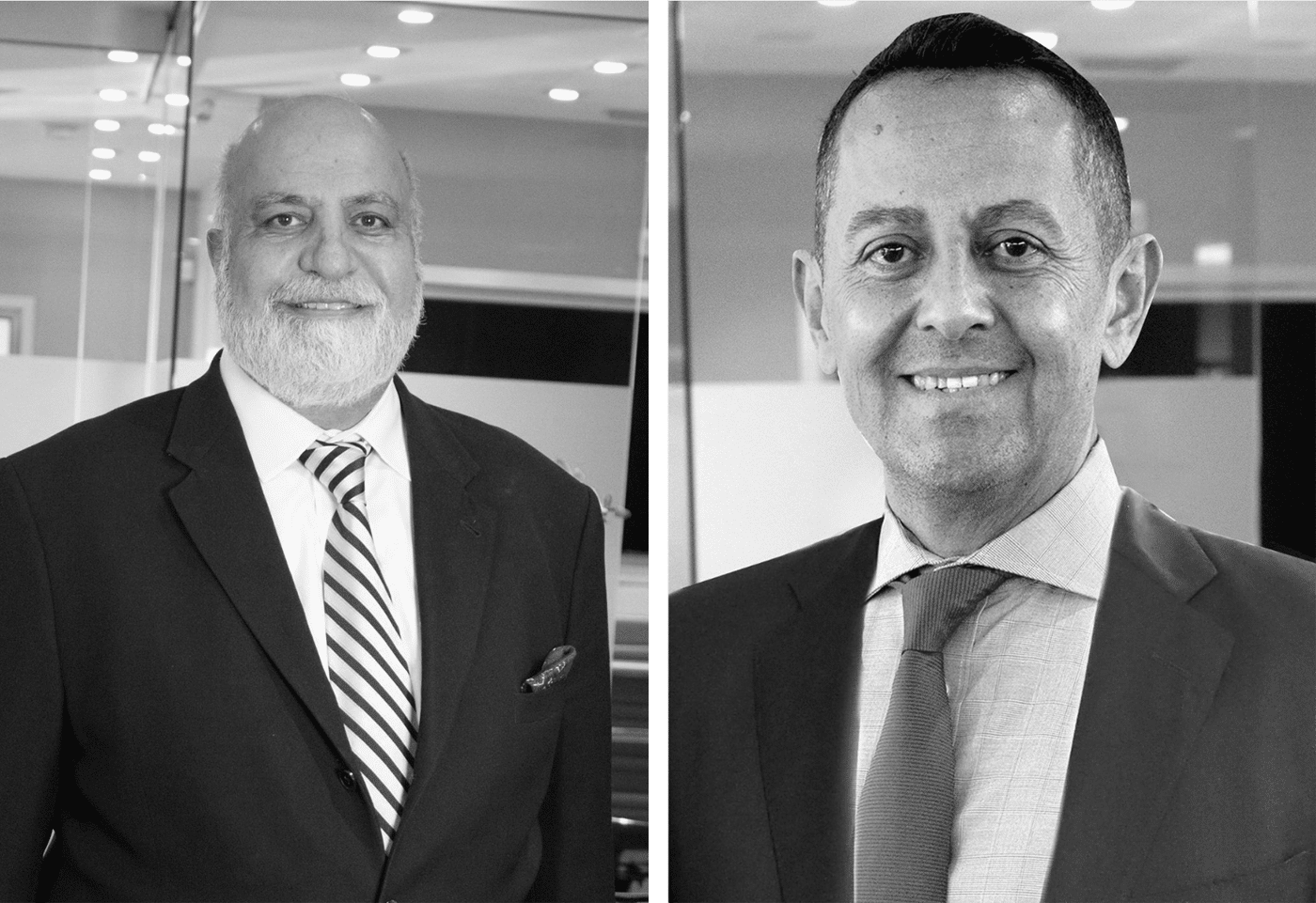 Sadr says his clients have come to value the expertise of the Dover team, which is highly focused on guaranteeing the authenticity of the jewels they sell. "It takes not only a trained gemologist's eye to understand the complexity of these items but also experience," he says. "We travel the world buying and selling fine jewelry, meeting with families, collectors and dealers and taking the time to verify each piece's history and understand what makes it special.
"Whether it's an age-old Buccellati gold box or a Cartier Paris movable flower pin, every new piece we encounter is a delight. We still get excited by what we find."
From jewelry-history lessons to invaluable collecting tips, here's more from our conversation with Sadr.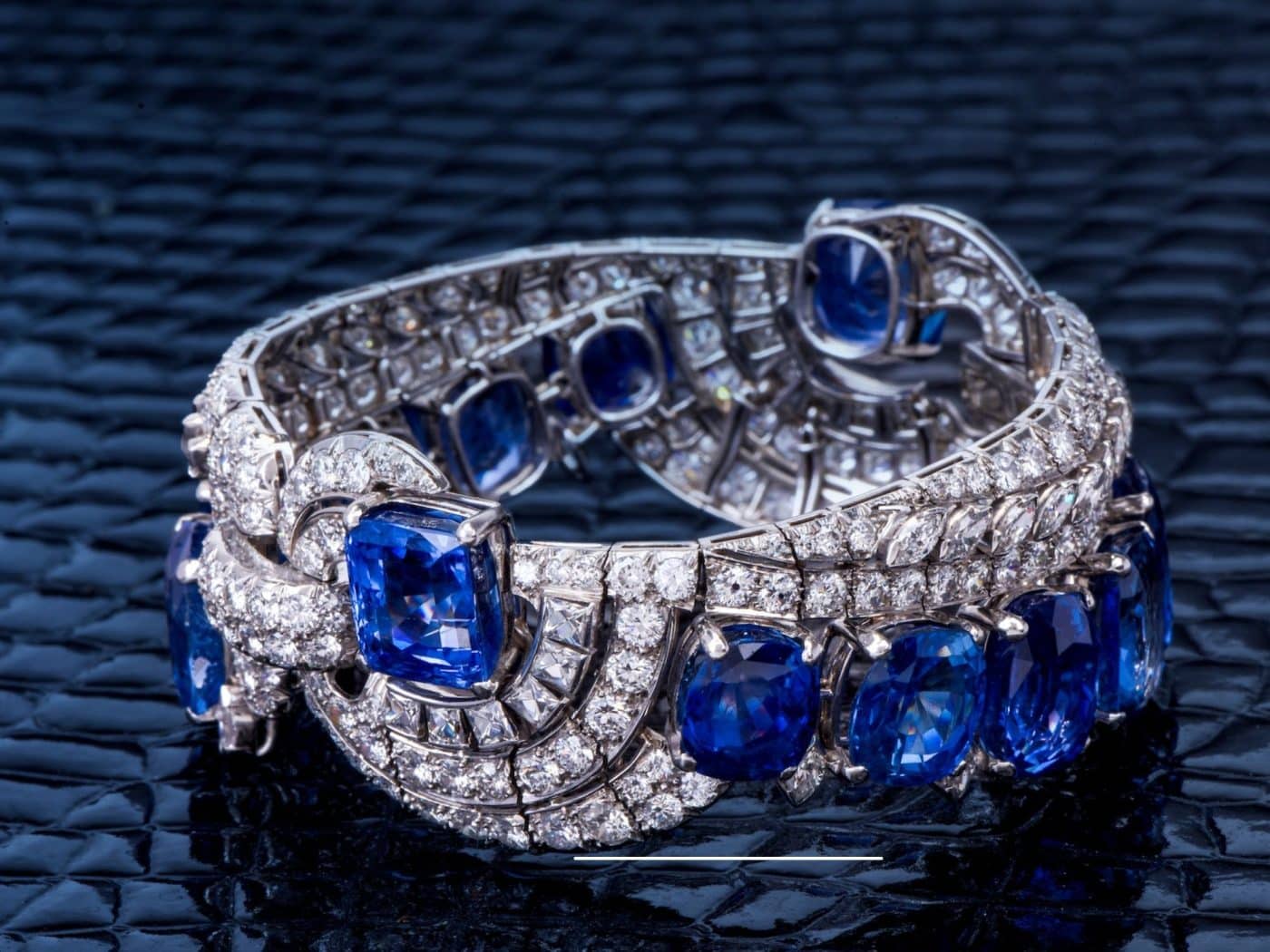 Clearly, Art Deco is a passion point for Dover. What draws you to that era?
Of all the periods in jewelry, Art Deco still resonates stylistically and has best held its value. It was a time of liberation, glamour and decadence, speakeasies, jazz and parties. Art Deco jewelry is wearable, classic, stylish, and the workmanship is extraordinary. It's great for our collectors, who seek the most unusual, colorful and striking designs, often a ring that features an oversize centered gem. Women wore these eye-catching rings at illegal speakeasies to show off their style and thumb their noses at authority.
One favorite from our collection is this Art Deco cocktail watch, a style that made its first appearance in the late nineteen twenties, allowing free-thinking flappers to laugh in the face of Prohibition. They wore small Art Deco diamond-encrusted watches paired with machine-made diamond bracelets.
You also have an abundance of exceptional emerald pieces.
Emeralds are without question a staff favorite and, more importantly, one of the gemstones most sought after by our most meticulous collectors. My all-time favorite right now is this quintessential antique Colombian emerald and diamond pendant from the Georgian era. It's breathtaking.
Please point to an important item in your collection that feels like a must-have at this precise moment.
Newly acquired from a private Japanese client, this delightful Tiffany Bird on a Rock brooch is a conversation piece — happy and iconic, which is what people love. Currently coveted and worn by celebrities [including Jay-Z, Michael B. Jordan and Dwayne Wade], the design was originally created for Tiffany & Co. by Jean Schlumberger. And although Schlumberger used lots of different gemstones in the design, this version using amazing rich citrine is rare and highly sought after.
Where are you sourcing your treasures from?
We have been purchasing estates from private clients, attorneys, liquidators, charities and bank trusts for over thirty years. We operate within a global network of sourcing channels, but often pieces come to us from our local Brickell, Miami, neighbors. The jewels might incorporate exquisite gems that they acquired in Latin America. Or they might be traditional family heirlooms passed down through generations. Meanwhile, our team travels frequently to Asia; Geneva, Italy; and wherever else the hunt for treasures takes them.
In recent months, Dover Jewelry has acquired an extremely rare alexandrite cocktail ring of outstanding quality and a private collection of emerald cocktail rings that are being evaluated and researched as we speak.
What is your best advice for young collectors just starting out? What should they focus on?
Pins and brooches are a great way to get into the vintage market. Estate brooches and pins are especially meaningful, as they were worn by every woman in decades past and they typify the look of the times. They have become a talking point, rather than just something to wear. Blake Lively has a beetle brooch. Lady Gaga wore a huge Schiaparelli brooch of a dove bearing an olive branch at the 2020 presidential inauguration. Kate Middleton wears vintage brooches with her signature classic-style suits. From flowers to fish, birds, frogs and turtles, our many gold and platinum brooches are whimsical, wonderful and collectible.
Dover Jewelry's Talking Points