Jean Schlumberger for Tiffany & Co.
French, 1907-1987
Jewelry designer Jean Schlumberger once said that he strived to "make everything look as if it were growing, uneven, at random, organic, in motion." His jewels interpreted the vitality of the natural world with lively designs that included a moonstone-topped jellyfish brooch with sapphire tentacles exuding a watery shimmer and a ring encrusted with a burst of diamonds that "bloomed" like a flower bud.
A self-taught jeweler, Schlumberger's mastery of color as well as his expertise as a draftsman brought his fantastic ideas to life. Born to a leading textile manufacturing family in Alsace, France, Schlumberger took to drawing as a child and showed promise as an artist, but his parents instead sent him to study banking in Berlin in the 1930s. Uninspired, he departed for Paris and began creating buttons for Italian fashion designer Elsa Schiaparelli, who also commissioned him for costume jewelry.
One of Schlumberger's early pieces — a cigarette lighter in the form of a fish whose head opened to reveal the flame — demonstrated his skill for capturing the vivacity of nature in precious metal. The designer's imaginative jewelry was in contrast to popular geometric lines of Art Deco, an independent vision he affirmed in the extravagant 1941 Trophée de Vaillance brooch created for fashion editor Diana Vreeland. An extravagant confection of diamonds, amethyst, rubies and gold, the brooch featured gemstones adorning an intricate intersection of tiny spears and a breastplate over a glittering shield.
After serving in the French army and the Free French forces during World War II — and surviving the Battle of Dunkirk — Schlumberger left war-torn Europe for New York and in 1946 established a jewelry salon with Nicolas Bongard. There, his vibrant work caught the eye of Tiffany & Co. After joining the American luxury jewelry house in 1956, he soon had his own studio on the mezzanine of Tiffany's Fifth Avenue store that he accessed by a private elevator. In his workshop, Schlumberger used a rainbow of gemstones, gold and diamonds to create some of the company's most beguiling designs.
From striking earrings shaped like soaring wings to diamond birds perched on glittering gemstones, each of Schlumberger's Tiffany designs dazzled. His supporters included Bunny Mellon, whose love for horticulture inspired commissions such as the Jasmine necklace with diamond blossoms flowering from a garland of colored sapphires, and Jacqueline Kennedy, who wore his Croisillon bracelets so often they became known as "Jackie bracelets." Schlumberger retired from Tiffany in the late 1970s, but decades after his designs were introduced many of his popular pieces remain in production.
On 1stDibs, find an extraordinary range of vintage Jean Schlumberger jewelry designed for Tiffany & Co.
Iconic Designs from Jean Schlumberger for Tiffany & Co.
Explore timeless pieces that have earned their place in history.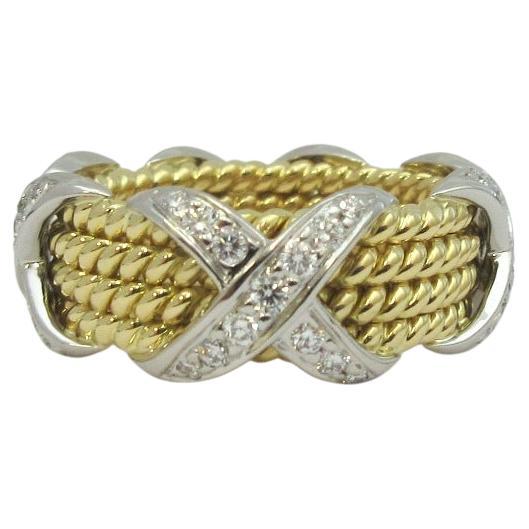 Tiffany Rope X Ring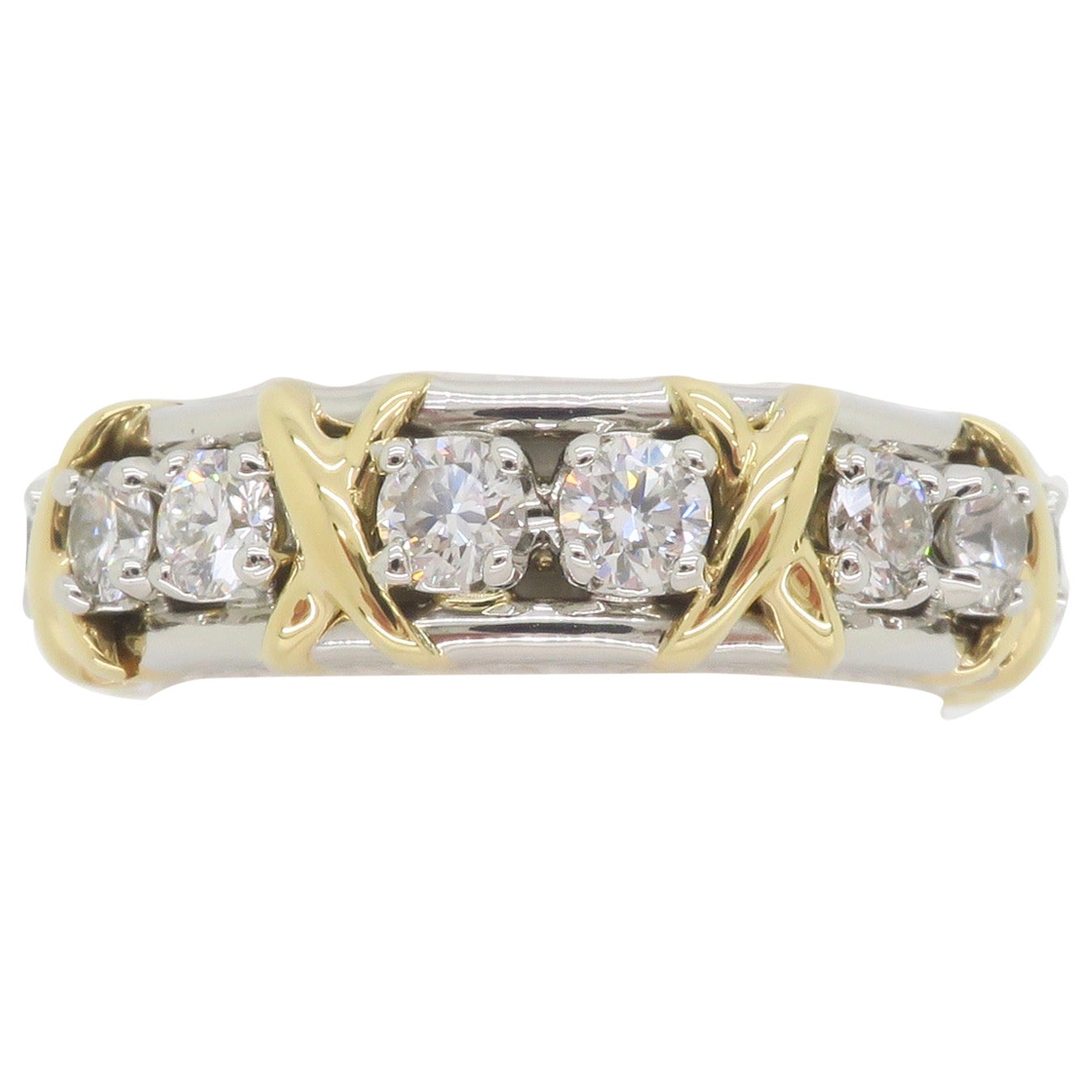 Sixteen Stone Ring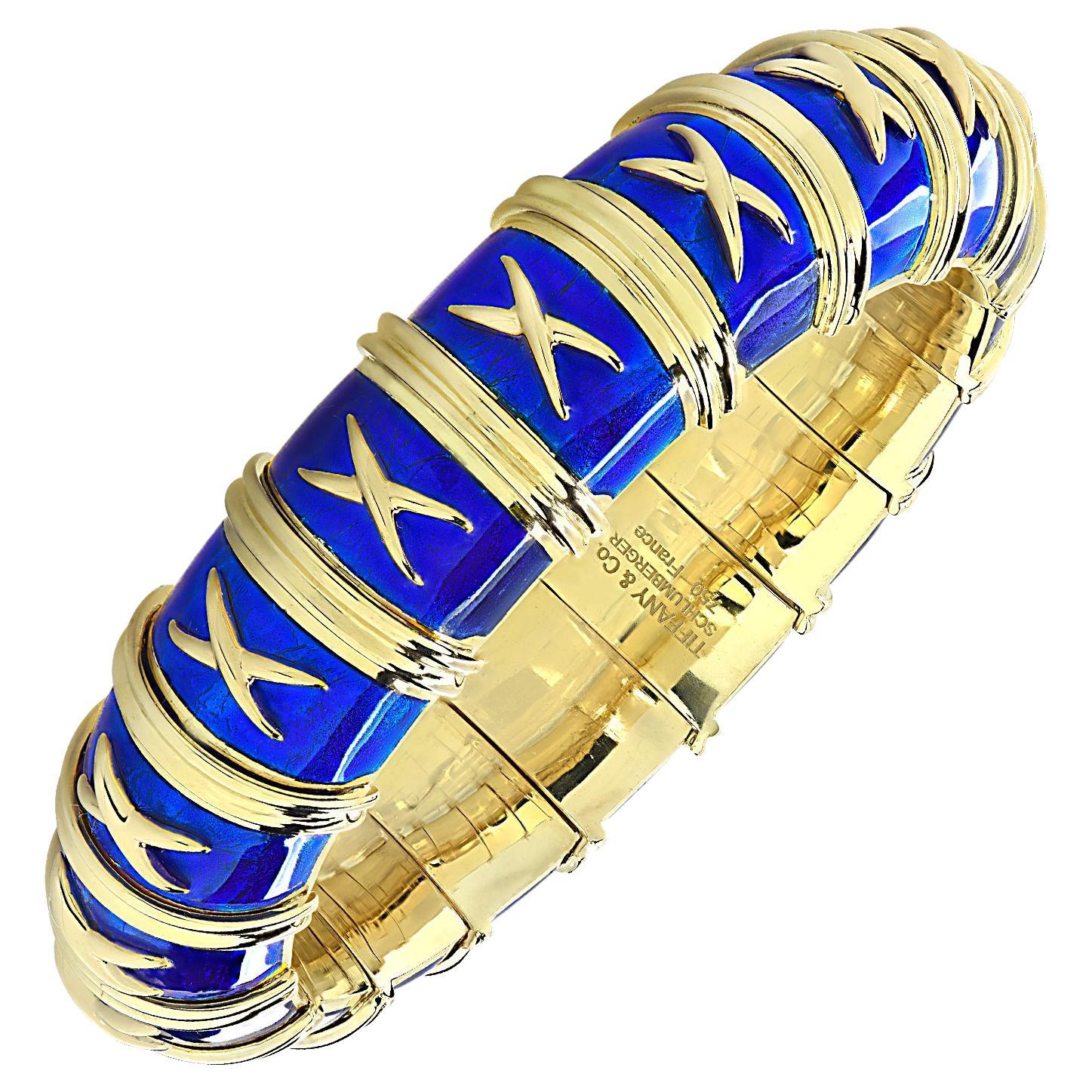 Croisillon Bracelet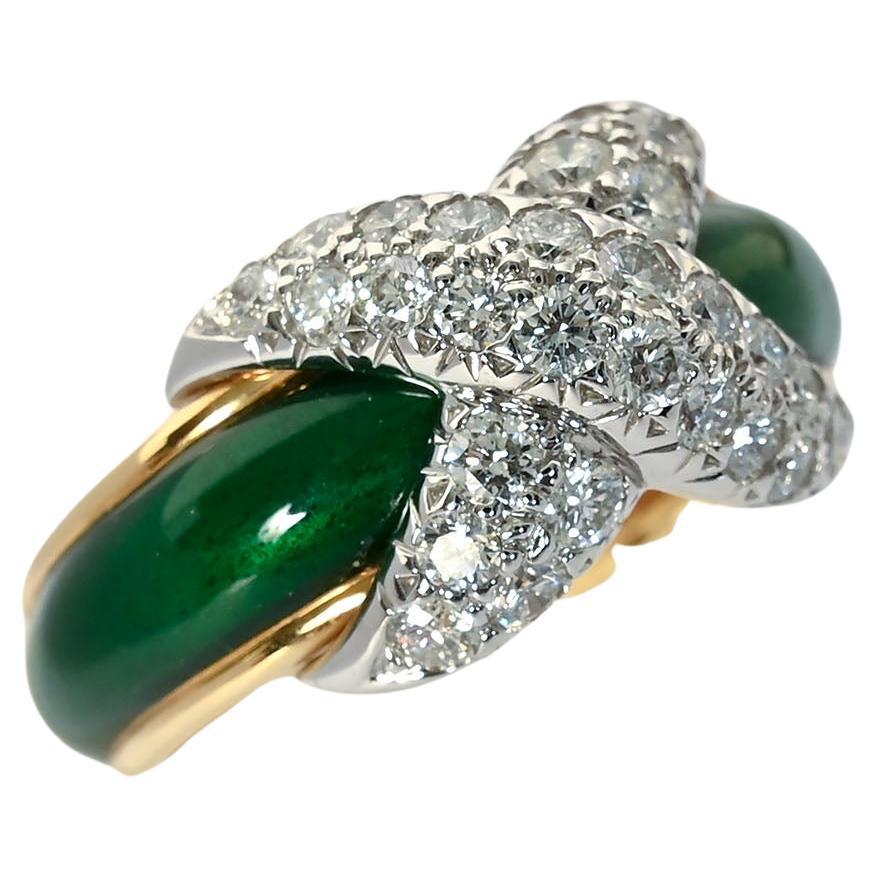 Pave X Ring
Browse all Jewelry from Jean Schlumberger for Tiffany & Co.
Shop Now
Jean Schlumberger for Tiffany & Co. Sellers
Creators Similar to Jean Schlumberger for Tiffany & Co.
More Jean Schlumberger for Tiffany & Co. Designs
Jean Schlumberger For Tiffany & Co. jewellery & watches for sale on 1stDibs.
Find a range of Jean Schlumberger for Tiffany & Co. jewellery & watches available on 1stDibs. Each of these unique items was designed with extraordinary care, often using
gold
. While looking for the most stylish antique or vintage Jean Schlumberger for Tiffany & Co. jewelry to pair with your ensemble, you'll find that Jean Schlumberger for Tiffany & Co.
diamond
jewellery & watches, from our inventory of 71, can add a particularly distinctive touch to your look. We have 133 pieces in this collection as well as a number of other designs by this jeweler. While this collection reflects work that originated over various time periods, most of these items were designed during the 20th century. If you're looking for additional options, many customers also consider jewellery & watches by
Messika
,
Simon Ardem
, and
Mauboussin
. Prices for Jean Schlumberger for Tiffany & Co. jewellery & watches can differ depending upon gemstone, time period and other attributes. On 1stDibs, the price for these items starts at £1,355 and tops out at £725,661, while pieces like these, on average, can sell for £7,095.