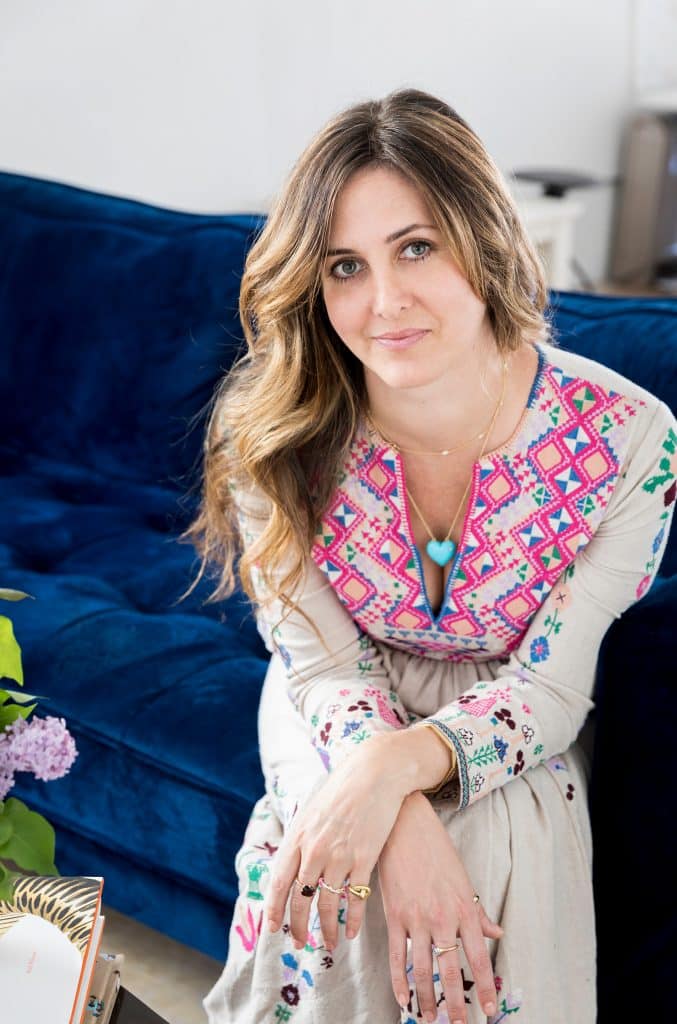 Candice Pool Neistat's Finn jewelry has had a cult following virtually from its inception, in 2004. But she is perhaps more famous for her appearances in videos and social media posts created by her husband, YouTube personality Casey Neistat, as well as their Couples Therapy podcast, which launched last year. A prolific content creator, Casey boasts more than 11 million subscribers to his YouTube channel.
Surprisingly, given Neistat's well-documented globe-trotting hipster lifestyle, Finn is not driven by trends. In fact, the designer confesses that when she has dabbled in trends that caught her fancy, like ear climbers, the styles haven't been as well received. "It's not what Finn clients want."
Instead, Finn has an old jewelry soul. Its designs are largely influenced by historical styles that Neistat reinterprets in fresh and modern ways. One of her favorite muses is the Victorian era. "I am drawn to Victorian jewelry because of the engraving, the colors, the yellow gold and the sentimentality," she says. "Similar to the symbolism found in Victorian jewelry, Finn styles are made to be mementos and markers of time in a relationship rather than just an accessory."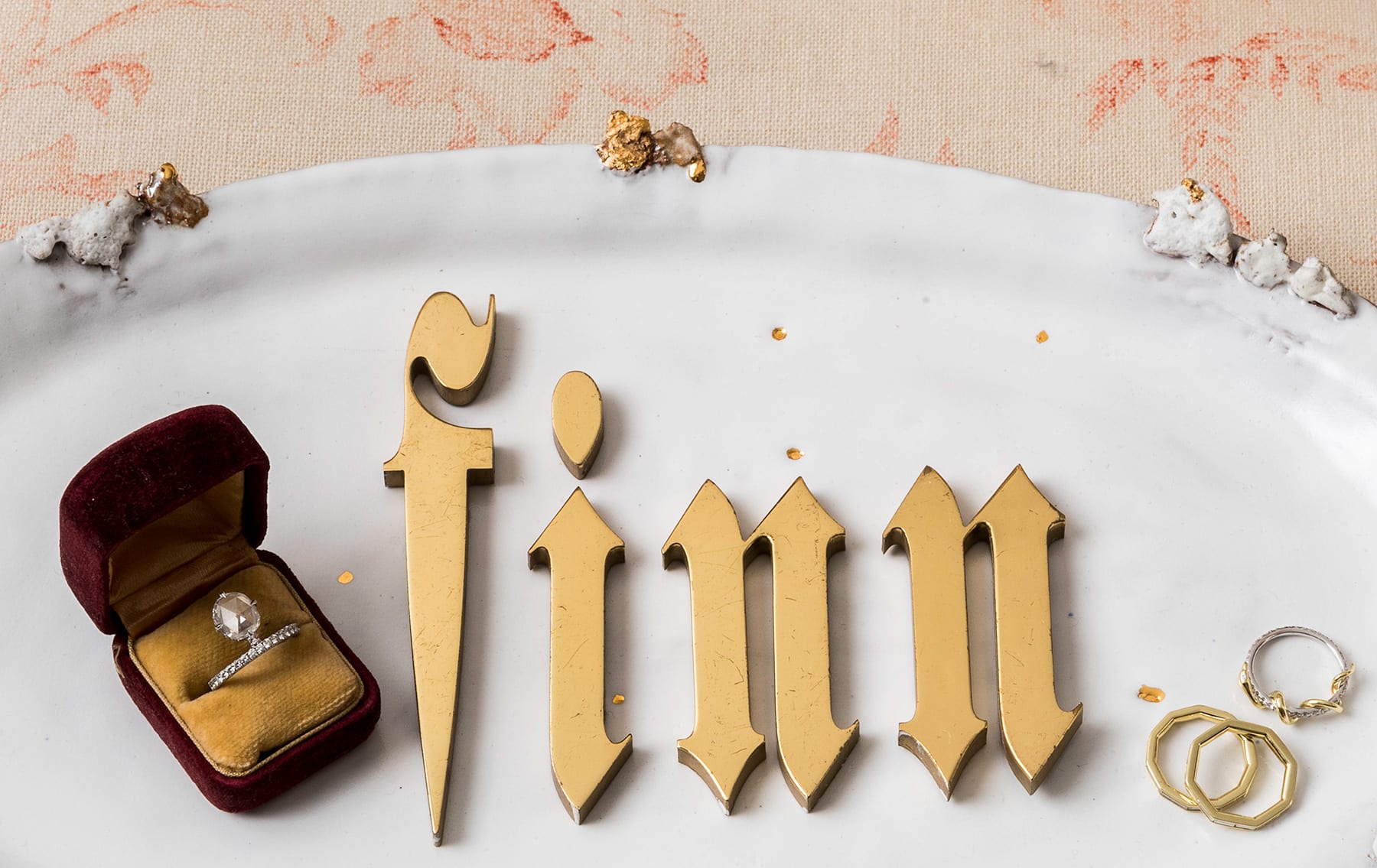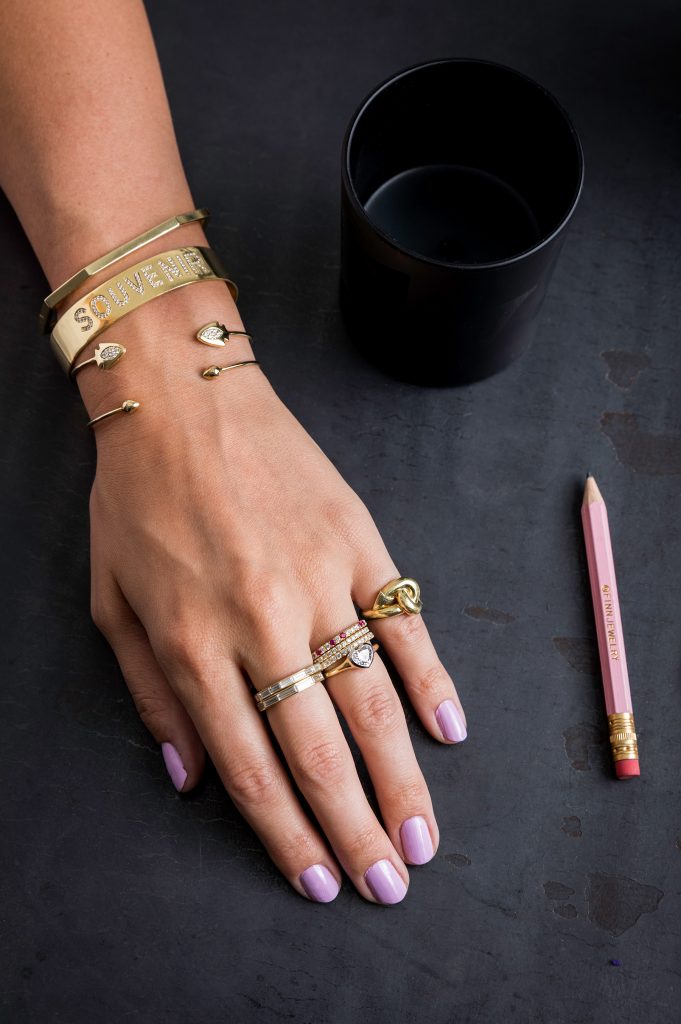 Neistat spots a lot of Victorian items when she is visiting the jewelry district around 47th Street in Manhattan, where all the Finn pieces are manufactured. One of her boldest jewels, the Souvenir bracelet, was inspired by a gold hinged bangle with "souvenir" written across the front in black enamel. Such pieces were fashionable during the 19th century, when people picked them up on European vacations. "It didn't matter where you went, the fact that you had something that said 'souvenir' meant you went somewhere, and that was like a status thing and something to be proud of," explains Neistat. "I love the whole idea of it and got super into the history. But when I went back to get the bangle, it was gone, so I decided to make my own."
Neistat's version is a shiny gold cuff emblazoned with "Souvenir" in block letters set with almost half a carat of diamonds. It carries a different meaning for her than the original did for the Victorians. "It could be a souvenir a husband buys for an anniversary," she explains. "It could be a souvenir for a woman when she gets a new job." Among other Finn pieces with a Victorian vibe are gold bands hand-engraved with dates or names and rings in the form of love knots or snakes.
If the Finn collection as a whole seems to embrace a lot of motifs, that's not an accident. Although the designs share an aesthetic, Neistat doesn't create traditional jewelry with a unifying theme each season. "The times I have done a complete collection in the past, I felt like I was designing it to appease the press," she says. "Now, if an idea pops, I make it. If it works, it works, and if it doesn't, we don't do it."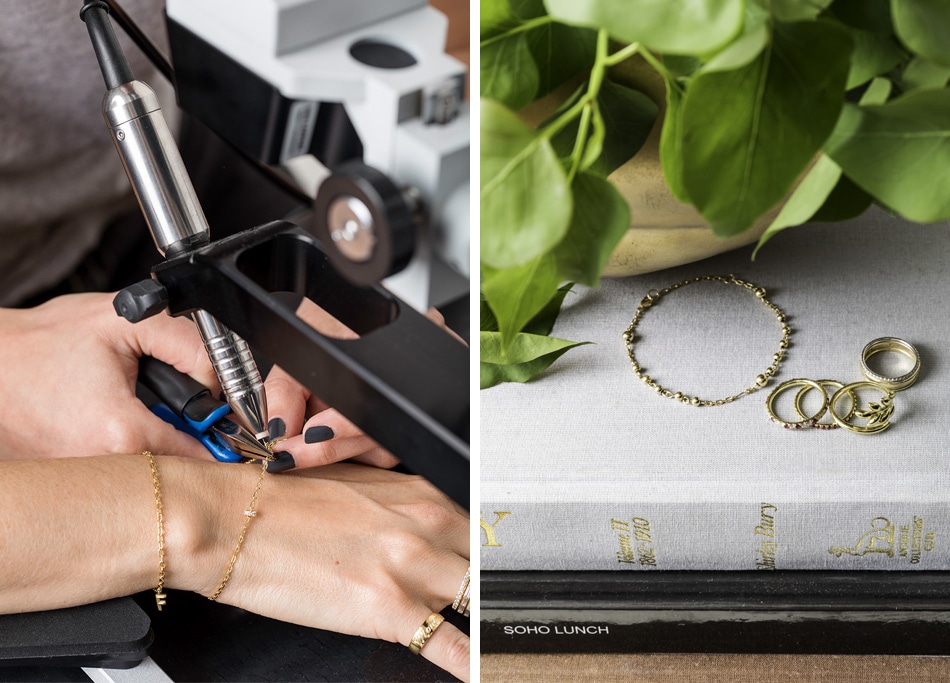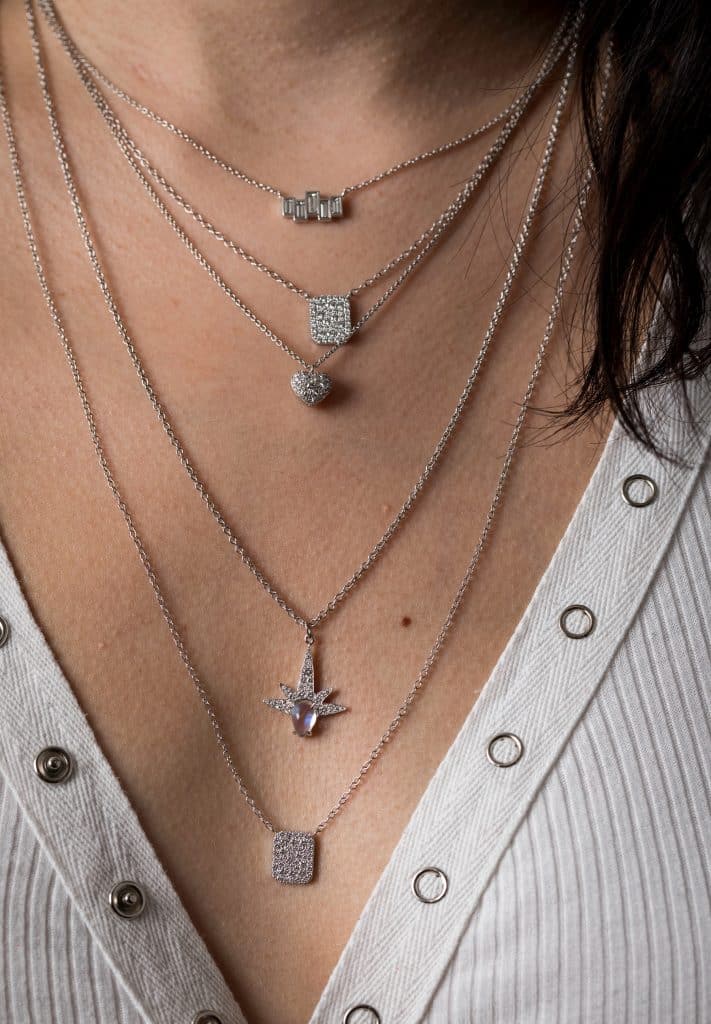 One idea that popped into Neistat's head was for a heavy solid-gold octagonal bangle. To make the piece comfortable and easy to wear, she decided it needed to be hinged, allowing it to fit more closely around the wrist than a bangle that slides on. She also wanted the clasp to be hidden, so the bracelet exterior would be smooth.
The resulting piece is a perfect example of the Finn aesthetic. Although it appears simple, the craftsmanship involved in its creation is exceptional. The details of Neistat's creations may not be obvious at first glance or always captured in photographs, but they make Finn jewels wonderful to wear. And that is what separates her collection from other, less-expensive designs of the same scale.
Candice Pool Neistat's Talking Points