August 21, 2022Some estate and antique jewelry dealers concentrate on certain eras and styles — say, French Art Deco masterpieces or mid-century extravaganzas by Jean Schlumberger and Oscar Heyman. Not Berganza. The celebrated London firm, based in the Hatton Garden district, cannot be defined by a specific time period or aesthetic movement. It is best understood as an authority on jewels that are "rare and unusual, with a focus on rings, each one having been expertly handcrafted with the tools available at the time," says Zoe Kerridge, a senior specialist at the company.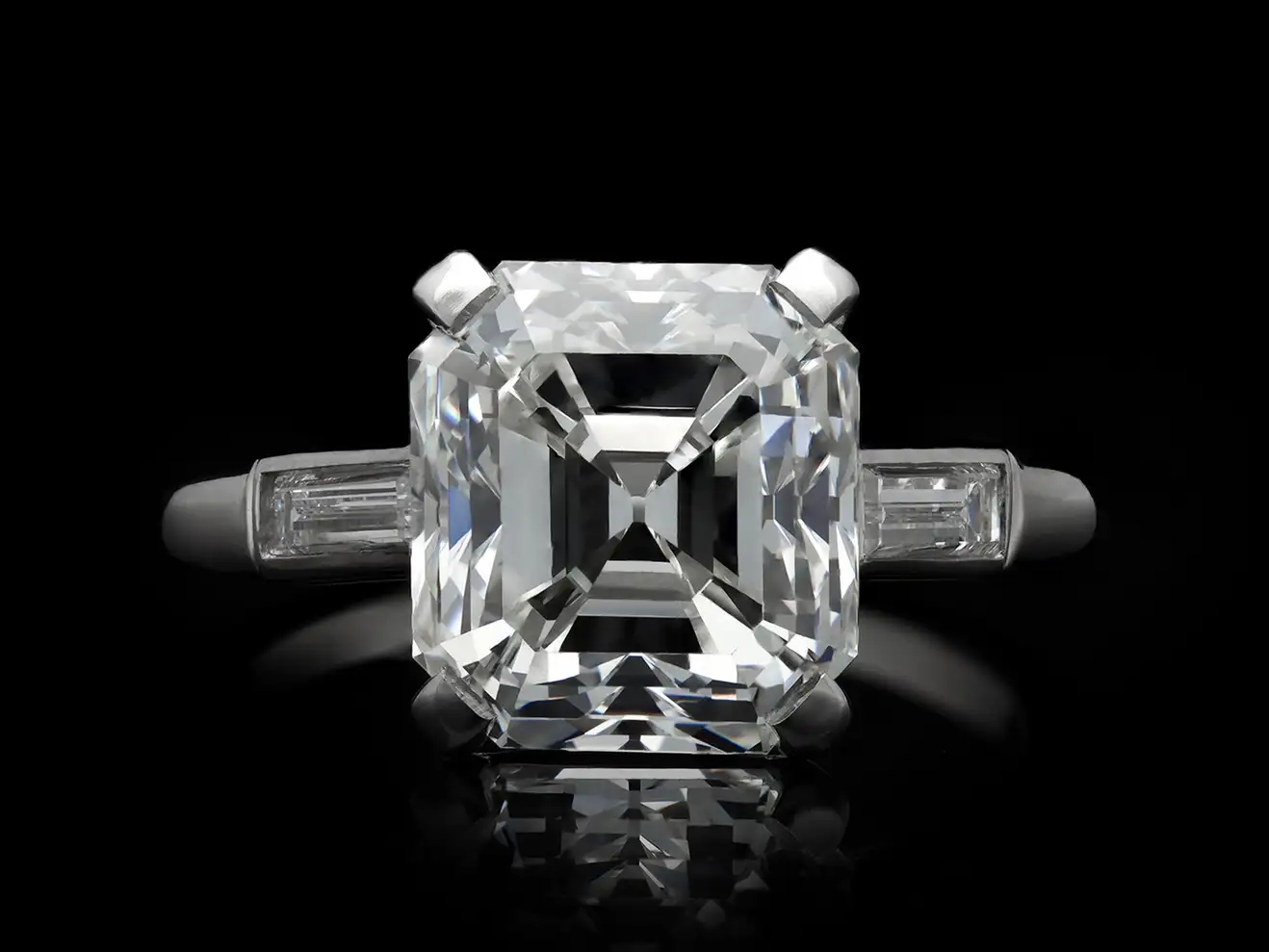 "We are very lucky to have one of the largest collections in Europe," she adds, noting the firm's holdings from the Roman, Viking, medieval, Tudor, Georgian, Edwardian and Art Deco eras. "Our signed antique and vintage pieces are also incredibly sought after, due to the combination of high-quality gemstones, the highest level of craftsmanship and the unique design that was involved."
Berganza is known as well for museum-quality pieces set with untreated jewels. "Today, the majority of gemstones have been treated in an attempt to attain the colors of their natural counterparts," explains Kerridge. "Natural, unenhanced material is not only exceptionally beautiful but also a much better and safer investment than a treated stone."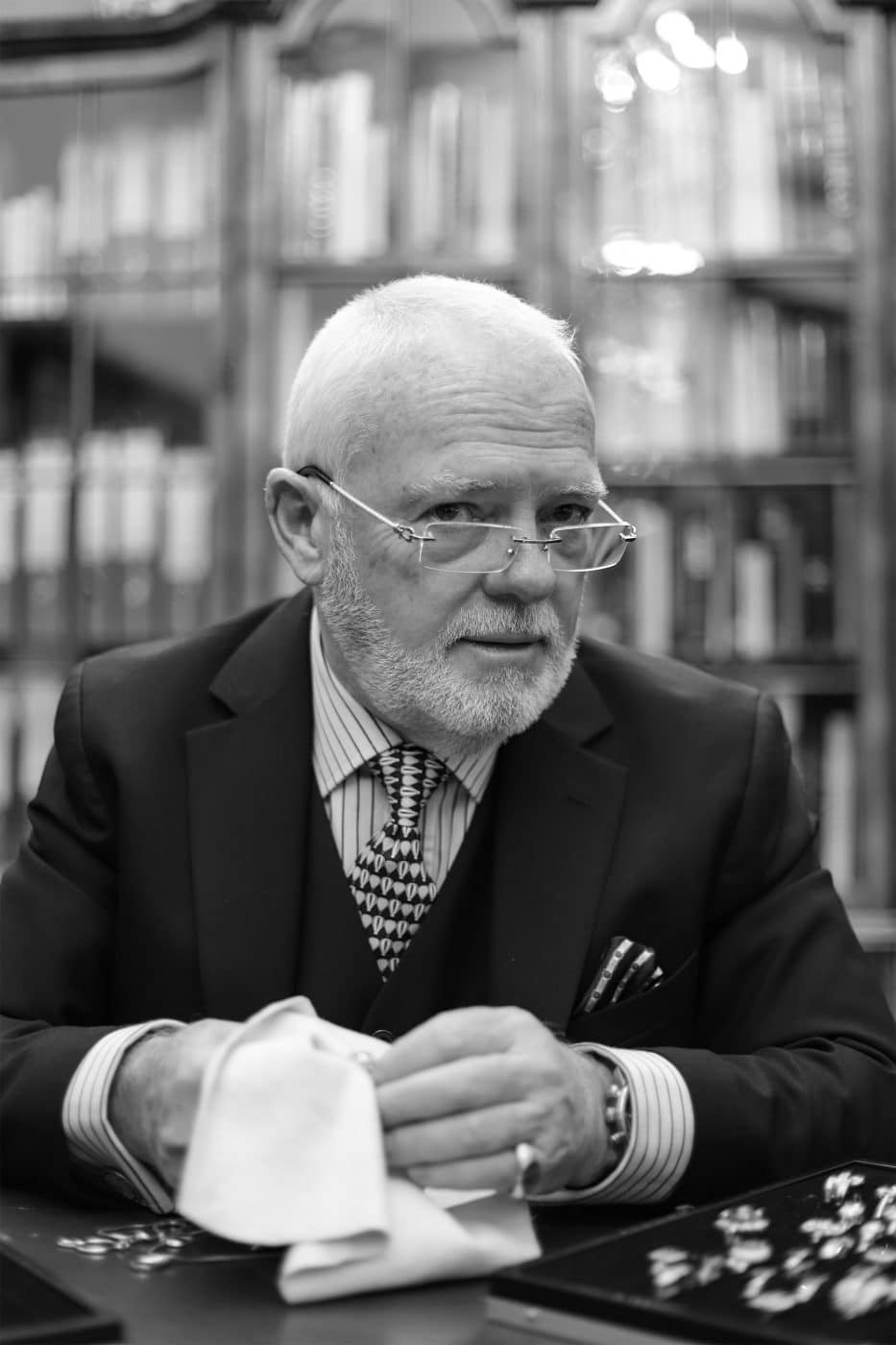 Exceptional gems are in the company's DNA. In the 1950s, Berganza founder Paul Daughters would accompany his father on gold and opal prospecting trips in Australia. Back in England, he apprenticed with a prestigious lapidary company in Hatton Garden before starting one of his own while still a teenager.
Forever searching for unique precious stones, Daughters found that acquiring antique jewelry was a natural progression. So in the 1980s, he established Berganza.
Today, Daughters is chairman of the business, which has nine employees, and his son, Justin, managing director. "Justin has an incredible eye for quality, craftsmanship and the finest gemstones and is responsible for sourcing and acquiring pieces for the collection from across the world," says Kerridge.
"Over the years," she continues, "we have expanded our shop to include research facilities and a library, which has enabled us to work more closely with museums for our historical pieces."
Ahead, more from our conversation with Kerridge, who answered our questions in consultation with the entire Berganza team.
You are based in London's Hatton Garden. What styles, eras and designers are high on your local clients' wish lists?
With antique jewelry, each piece is one of a kind, and jewelry is very personal. However, we have seen a particular interest in yellow-gold engagement rings, colored gemstones for engagement rings — specifically emeralds and rubies — and ancient men's wedding rings. These pieces can have thousands of years of history, and they are a rare opportunity to own something with immense historical significance.
Meanwhile, old-cut diamonds are always in high demand. We have a large selection of rings made with old-cut diamonds, which have been faceted entirely by hand, a skill long since lost to time. Cut with deeper proportions, these rare diamonds scintillate beautifully in the light and are very different from the diamonds of today. Faceting diamonds in this manner is no longer time- or cost effective, making these pieces particularly unique and valuable.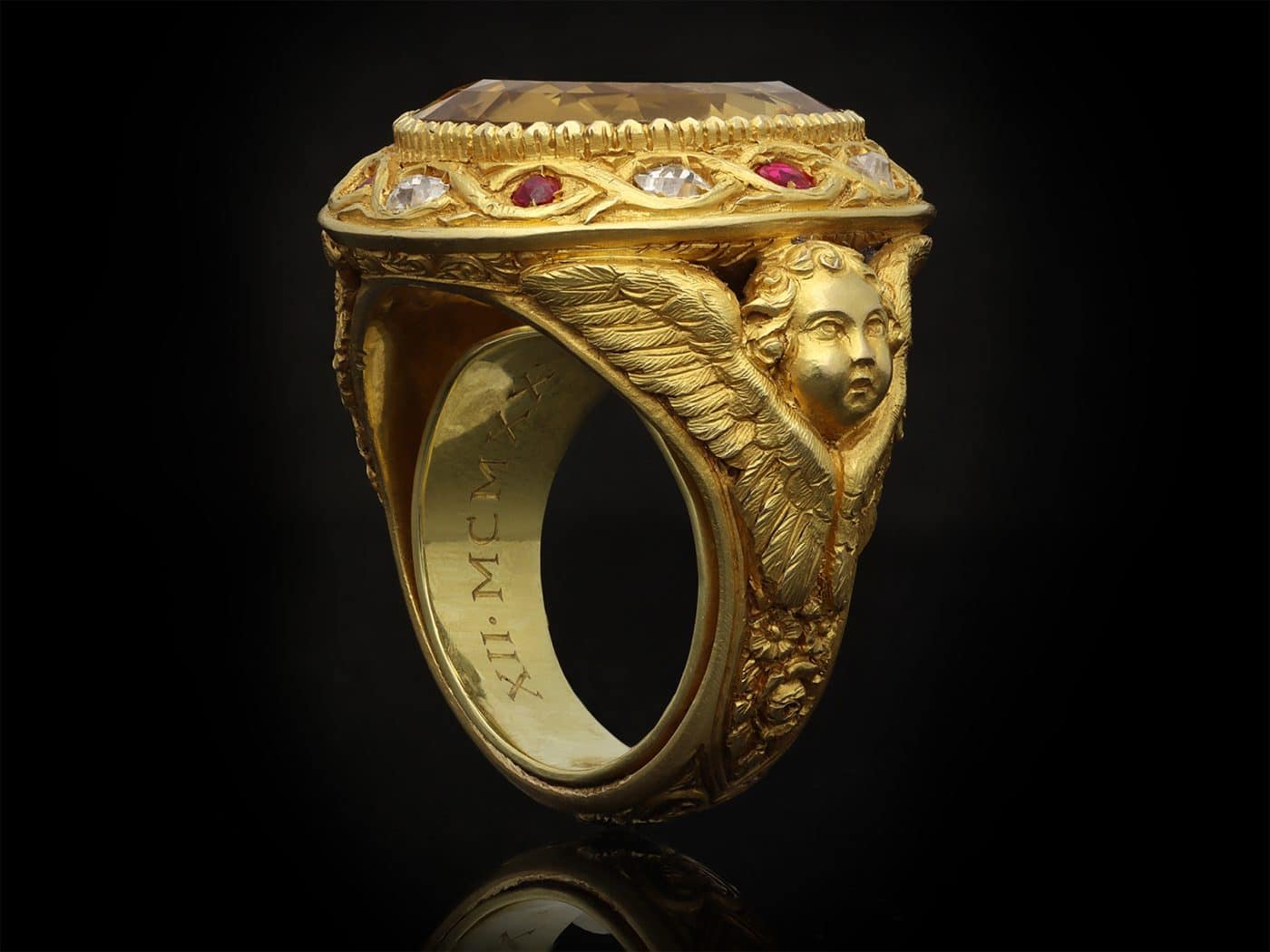 Is there a single piece in your current inventory that encapsulates the kind of "rare and unusual" jewelry Berganza is known for?
It is impossible to pick out one single piece from our impressive collection! However, one of our very recent acquisitions, an Early Bulgari Citrine Ring, is a very special piece indeed, and we are privileged to have it in our collection. The piece has the maker's mark SB, for Sotirio Bulgari, the founder of Bulgari himself, and is engraved S.BULGARI XII. MCMXXV.
Our research has indicated that this ring is one of Bulgari's first pieces, and it was made as a special commission for someone inside the Vatican. You will never come across another piece like this, and to own this ring is to own a part of Bulgari and jewelry history!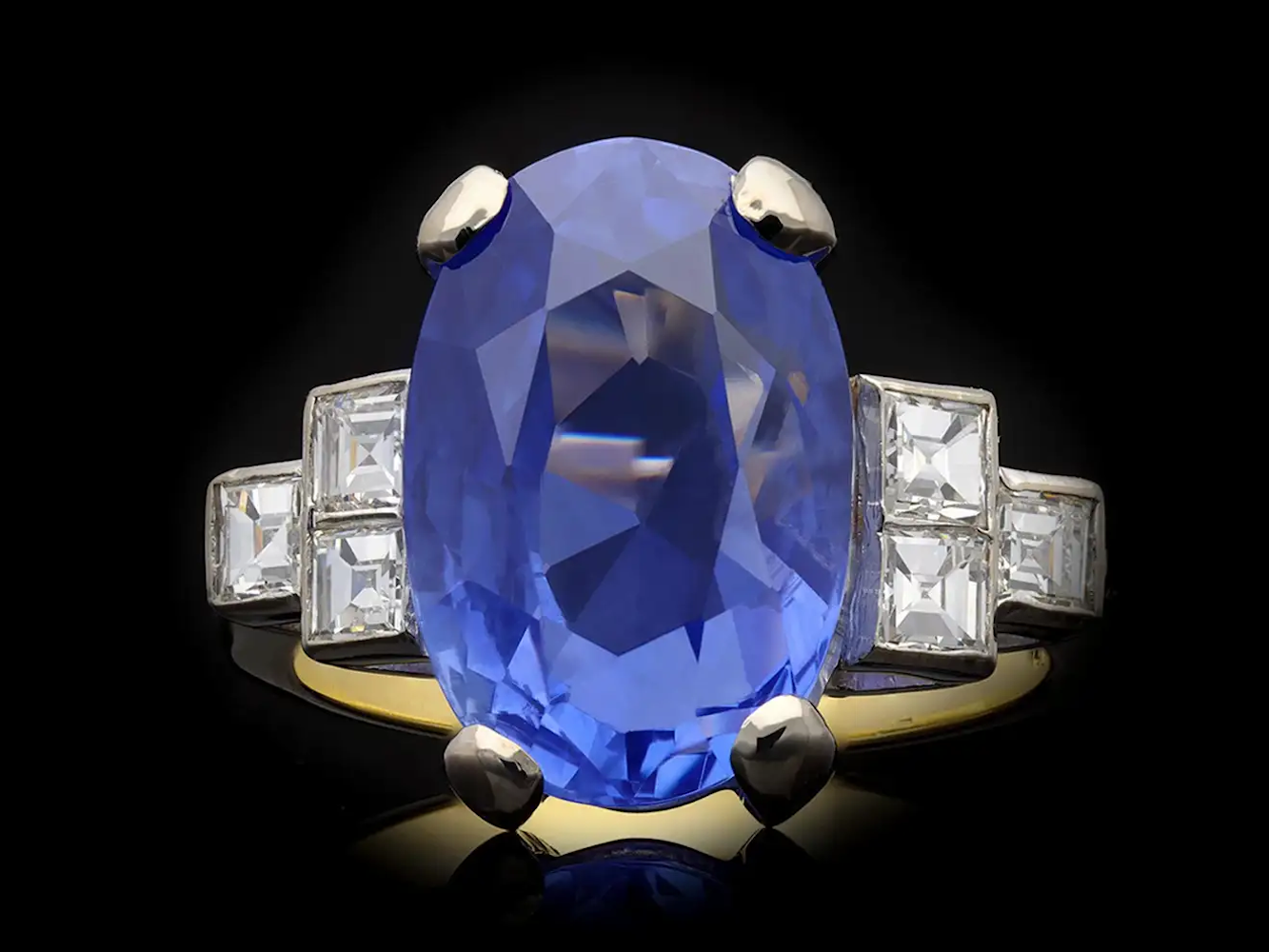 What items would you suggest to 1stDibs collectors seeking the best of the best?
The finest natural and unenhanced gemstones are incredibly rare and hold their value: Think Kashmir sapphires, Burmese rubies and Colombian emeralds, or hand-cut diamonds like this Asscher-cut diamond ring and this old mine cut solitaire. Many people don't even know it's possible to acquire early and ancient museum-quality pieces like this ninth-to-eleventh-century ring, or pieces with rare provenance and history, such as this Elizabethan intaglio ring featuring Edward de Vere [the Seventeenth Earl of Oxford, lyric poet and courtier], because provenance is often lost along the way. We do have an incredible selection of important early pieces, medieval and Tudor in particular, that have immense historical significance and provenance, like this sixteenth-century sapphire ring and this posy ring, reputedly gifted by John of Gaunt, Earl of Lancaster and third son of King Edward III, to his mistress and subsequent wife, Katherine Swynford.
Let's talk engagement rings. What advice would you give a friend?
Ignore trends. Your engagement ring is an item of jewelry that you should love for decades to come. Jewelry is very instinctual, so you should choose an item that you love. Antique and vintage engagement rings appreciate with time, making them excellent investments, as well as beautiful and wearable.
What would you say to a younger jewelry collector who is starting to acquire with more intention?
Remember that antique jewelry is limited, as every piece is entirely unique. It does move quickly, so if there is a piece that speaks to you, do not hesitate, as you would never be able to replicate or replace it. We find that everyone has individual tastes — we are all attracted to different eras, gemstones, designs. Your collection should be made up around pieces that you love and will enjoy for years to come.
Berganza's Talking Points