February 26, 2018
Tired of the view out your window? Private Gardens of the Bay Area (Monacelli Press), Nancy Berner and Susan Lowry's beautiful and exhaustive successor to their Gardens of the Garden State, transports you to a selection of gardens in and around San Francisco. The authors report that they visited more than 100 before choosing 39 that best typify the range of microclimates, the diversity of terrain and the abundance of plants to be found in the Bay Area. In working on their book, they write, they expanded their understanding of what defines a "California garden," concluding that it is not limited to a particular style but rather encompasses a variety of voices and visions.
Marion Brenner's stunning photography supports their finding and reveals an astonishing array of plant material. It seems that almost anything can grow in California, from roses to succulents to tree ferns, delicate grasses and gnarly olive trees. The marvelous diversity of approaches employed by owners and designers in response to soil, weather and landscape can make a reader gasp.
Our tour begins with a group of coastal and hillside gardens in the San Francisco Peninsula. Green Gables, in Woodside, is a lavish and beautiful property and far and away the most historic in this section of the book. Both house and grounds were designed in 1911 by Charles Greene, of Greene and Greene, California's preeminent Arts and Crafts architecture firm. The garden is magnificent and boasts a grotto, a double stone staircase, a dramatic pool, an allée of Camperdown elms and even glazed pots designed by Greene himself.
Next come a number of examples within San Francisco and the East Bay. I was particularly charmed by the contemporary roof garden in South Park belonging to Lenore Pereira and Rich Niles and designed by Loretta Gargan. Gargan created a garden room thick with succulents and grasses, with structure provided by a long boardwalk and randomly placed concrete pavers.
Then, it's on to Napa and Sonoma, where contemporary-art collector Frances Bowes's Ricardo Legorreta house is surrounded by symmetrical swathes of lavenders and imposing groupings of huge ancient olive trees.
or support your local bookstore
---
Garden designer Sophie Walker, who was on the short list – along with Zaha Hadid Architects and Anish Kapoor – to design Britain's Holocaust Memorial, has recently released her first book. The Japanese Garden (Phaidon) is impressive in so many ways. Walker, who has designed projects all over the world, has a remarkably informed understanding of the spirit and feel of Japanese garden design. "I first visited Japan in my early twenties, and I began to spend more and more time there, sitting with the gardens without understanding what it was I was looking at," she tells Introspective.  "In fact, the more I looked, the less I understood!"
Clearly she figured things out, because her introductory essay alone offers a formidable exploration of philosophy, culture and Buddhist principles as they are reflected in Japanese garden design. Her grasp of the opposites and paradoxes of scale and context leads her readers to better appreciate the geometry and esoteric abstraction of the Japanese garden.
The concisely captioned photographs of Japan's most important gardens, mostly in Kyoto, and a glossary of plants are interspersed with a useful map and essays on different aspects of the Japanese garden by such luminaries as John Pawson, Tadao Ando and Kapoor. These elements combine to make the book an intellectually rigorous guide for both actual and armchair travelers.
Purchase This Book
or support your local bookstore
---
Private Italian Gardens (Mondadori Electa) is the new English edition of a book by Paolo Pejrone first published in 2008 in Italy. With photography by Dario Fusaro, it offers an enjoyable romp through a rich array of 13 private Edens created by the author, now a grand old man of Italian landscape design. Pejrone, also a journalist, has impeccable credentials: He was a pupil of Russell Page and also studied with Roberto Burle Marx. The examples profiled range from a lighthearted maritime plot in Portofino to a traditional rose garden outside Turin, in Poirino, and a sprawling planting of rosemary shrubs, heather and cork oaks on the promontory of Monte Argentario, near Porto Ercole. It's hard to distill Pejrone's style down to a few words, but it's safe to say that his gardens are imbued with atmosphere and respect for the terrain, not to mention charm – something that abounds as well in the two delightful photographs of the man himself with watering can in hand and dog at his side.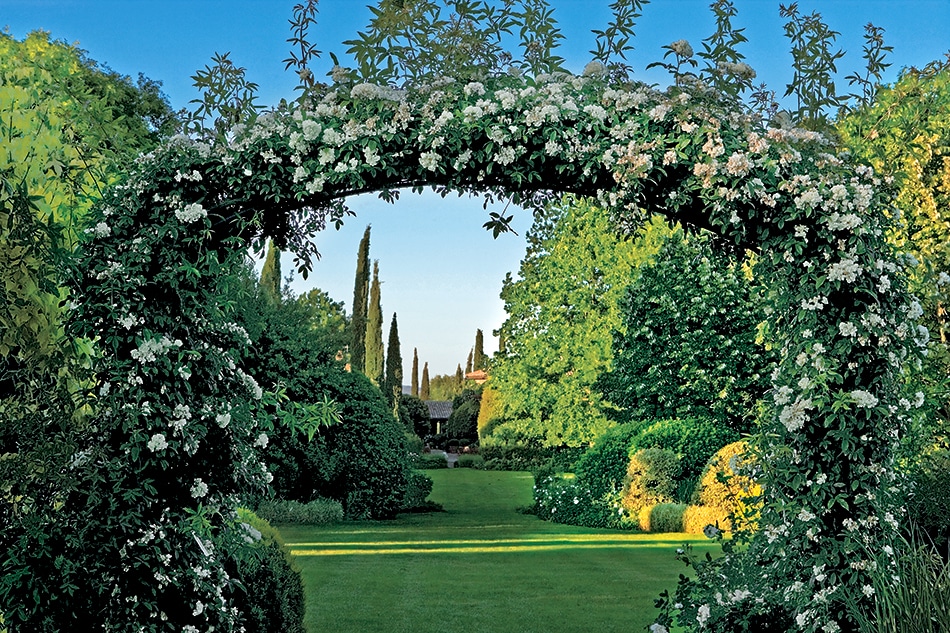 or support your local bookstore
---
Jean Mus, a French landscape architect who has been creating gardens throughout Europe for  decades. Judging by Private Gardens of the Mediterranean (Flammarion) – a revised version of a 2005 publication – this old-school practitioner is clearly still having a good time. The book, with exquisite photographs by Vincent Motte, offers a delightful sampling of Mus's work: from a planting of laurels and lavender belonging to Dutch owners in Valbonne, Provence; to a garden near Evora, in Portugal, where he created four enclosed garden rooms around a quinta (country farmhouse) dating to the 16th century. It is a feast for the eyes and another book to inspire both envy, admiration and dreams of escape.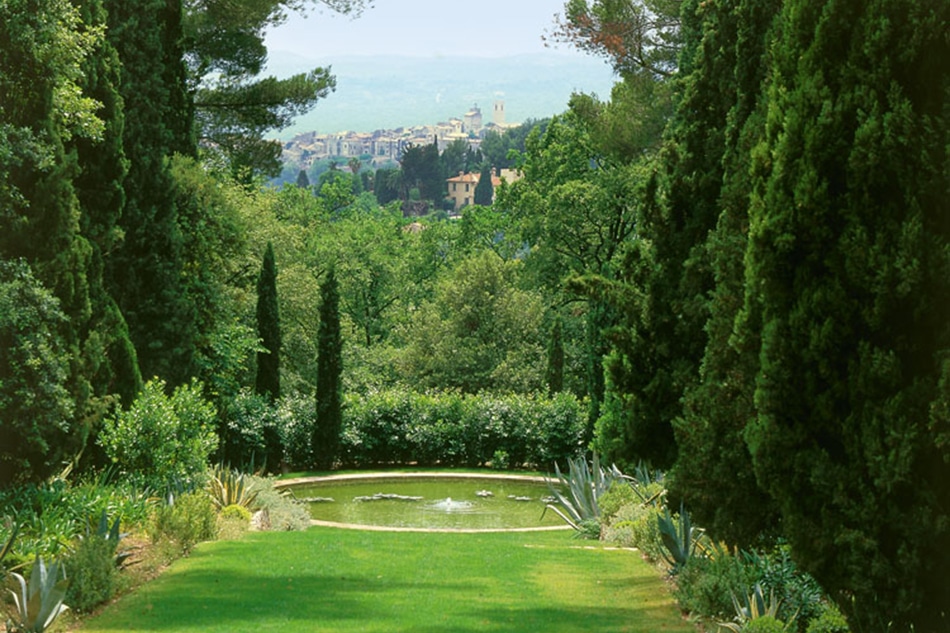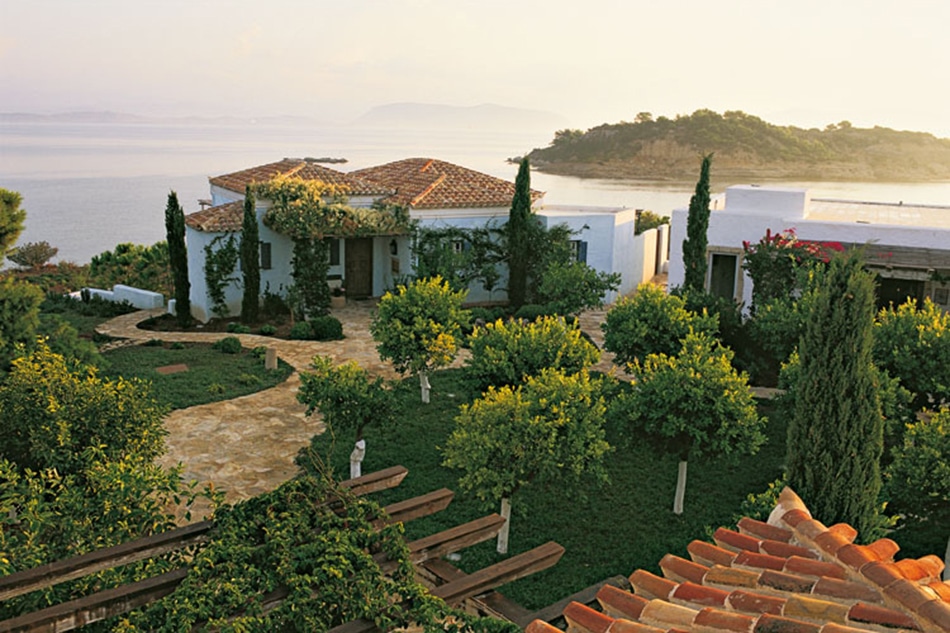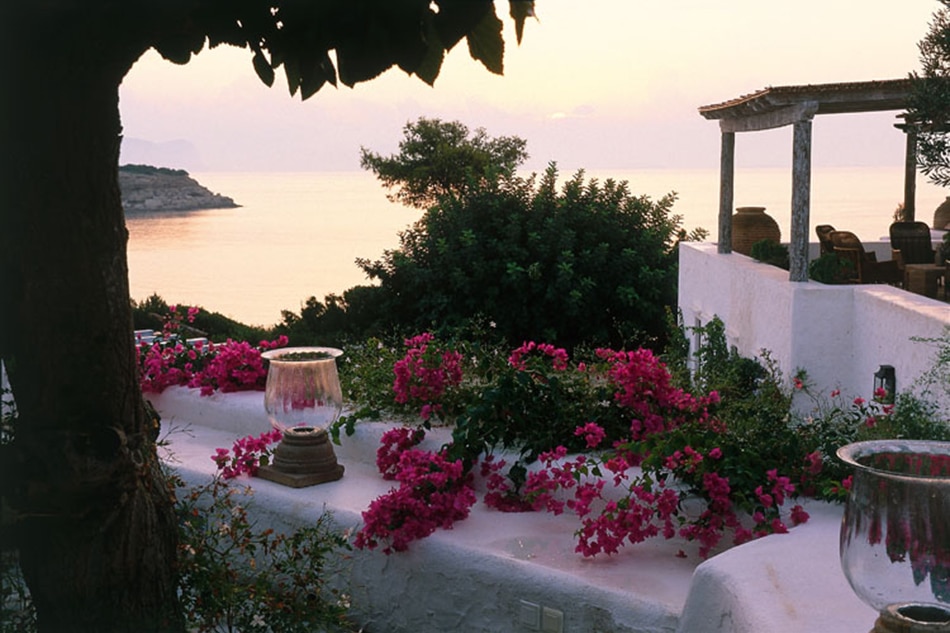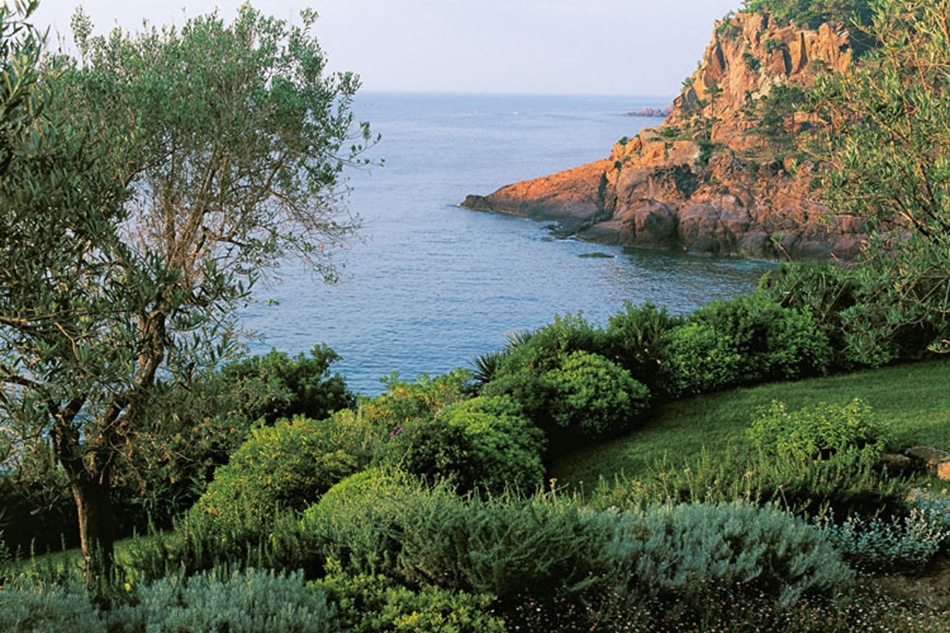 or support your local bookstore