In the eyes of the two young Hariri sisters, growing up in Iran in the 1960s and '70s, Farah Pahlavi, the country's new queen, was more than glamorous. "She was a student of architecture in Paris," says Gisue Hariri. "Architects have tremendous respect in Iran. I thought, 'Wow!' She became a role model for us."
Gisue, the elder sister by 18 months, and Mojgan eventually left Iran with their parents — an electrical-engineer father who worked in the oil fields and a mother who was a painter — and went to Cornell University, in Ithaca, New York, to study architecture. By 1986, they had established their own practice, Hariri & Hariri Architecture, in New York City. Determined to make their mark, they knew that the deck was stacked against them.
People could be skeptical, Gisue says. "We knew they were thinking, 'Not only are they women, they're not from America. They have an accent. They look different.' Everything was an issue — like what to wear in meetings, if you smiled too much, how to present yourself. You hope that the work and the projects take over. That's what we kept telling ourselves."
The Hariri Sisters Put a Persian Spin on Architecture and Design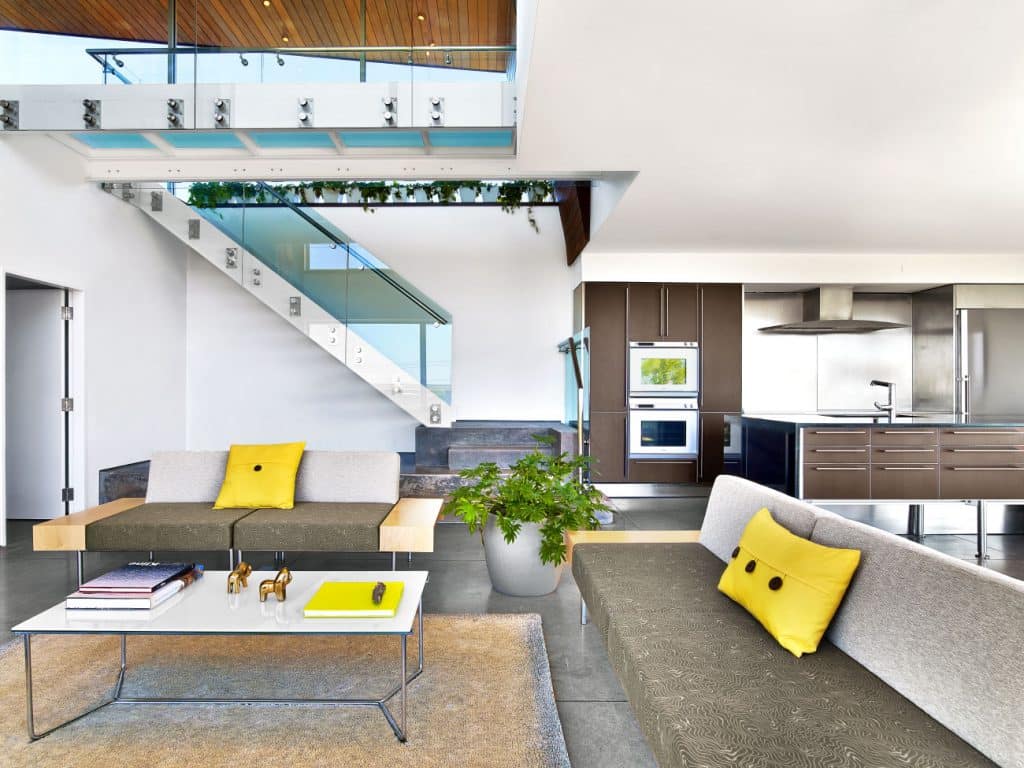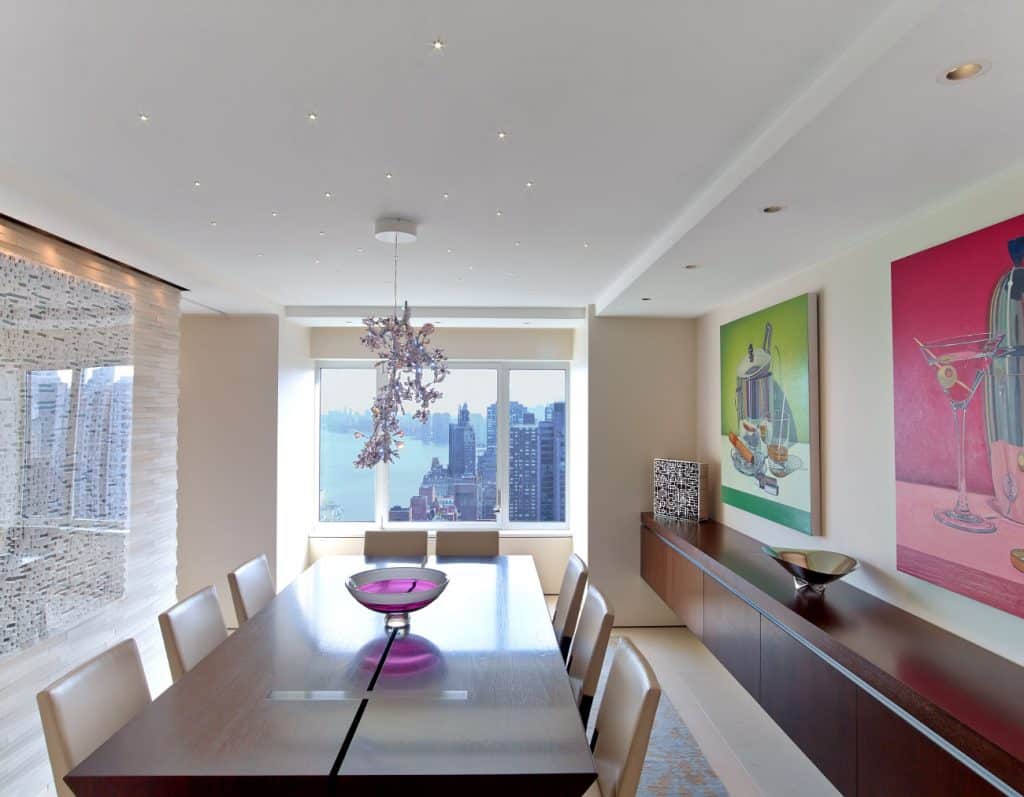 The work and the projects, on which they always collaborate, spoke volumes. Thirty-two years later, their eloquence has only increased. The Hariris have been garlanded with awards for everything from office towers, apartment buildings and landmark residential villas to jewelry, furniture and bathroom fixtures. They are invited to compete in the most prestigious international competitions and asked to lecture and teach — something that Gisue has thrown herself into, after discovering as a student that there were no female professors of architecture at Cornell and only a handful of female students. She believes that a greater flow of women into the profession will fundamentally change architecture, taking it in a more sensual, inclusive and organic direction.
Hariri & Hariri buildings across the world are serene yet geometrically rigorous, in the modernist style yet rich with Persian influences: wind-catching towers, lushly planted courtyards, latticework mashrabiya screens. Despite their daring, contemporary lines — often faceted, trapezoidal forms that seem to float and exteriors energized by dramatically cantilevered angles — they make no attempt to impress. Instead, they invite exploration and, consequently, induce an emotionally stirring experience of space. "Our heritage understands sensuality," says Gisue, speaking in the sisters' spare white offices in New York's Chelsea neighborhood. "Those domes are very voluptuous, very organic. It's not about the circle and the curve, but it has to do with undulation, the way the light comes through colored glass, the way you go through passages, an intuitive process of finding your way. That is what I call feminine."
Commissioned in 2017 to design the Pardis Hotel, near the city of Yazd, in Iran, the Hariris looked first at the desert surrounding the site and were struck by both its pitiless, barren expanse and its beauty. They wanted the structure to relate to its context, but nothing they initially imagined would fit. So they decided to "let architecture go and create something from the Iranian mind," Gisue says. They turned to the Charbagh, an ancient quadrilaterally divided paradise garden of cool respite that emerges from the intersection of a circle with a square and is meant to reflect heaven on earth.
The hotel, due to open in 2020, has evolved to include not one but four internal gardens. The entire ground level will be shaded by an extraordinary undulating concrete roof with billowing curves reminiscent of the surrounding sand dunes or an airborne Persian carpet, not to mention the rooftops of the nearby city. Its surface will be clad in handmade tiles of vibrant turquoise, golden yellow and deep green, crafted by the few Iranian artisans who have retained the ancient skills and whose work, unwanted by modern Iranians, is rather poignantly now limited to repairing the tiling of centuries-old domes.
---
"Our heritage understands sensuality," says Iranian-born architect Gisue Hariri, "the way the light comes through colored glass, the way you go through passages. . . . That is what I call feminine."
---
As committed as the sisters are to honoring the great traditions of Iranian architecture, they are also known for their embrace of modern technology. "Smart homes and smart spaces are kind of a requirement these days," Gisue says. Their contribution to the 1999 Museum of Modern Art exhibition "The Un-Private House" was a conceptual digital house made of steel and the liquid-crystal-display panels used in military aircraft and NASA space shuttles. It immediately drew attention. In the kitchen, a meal could be prepared with the help of a virtual chef from a favorite restaurant; each bedroom was equipped with a dream-recording panel. Poetic ideas like these, Mojgan says, lie at the heart of what they do. For the Iranian people, she says, poetry "is in our DNA. With poetry, in the least amount of words, you describe the world. So, with architecture being a language, with a few elements you describe your whole world."
Andrea Simitch, chair of the department of architecture at Cornell, likens the Hariris' pared-down use of contrasting materials to the performance of a jazz quartet, where "independent voices . . . take turns emerging as powerful soloists before recombining back into the overall composition." Materials that work equally well for interiors and exteriors, such as walnut, stone and concrete, are often deployed in designs that, like those of the Arabic building tradition, incorporate glimmering aqueous surfaces, whether reflections or actual bodies of water. At a luxury residential complex in Salzburg, Austria, for example, Hariri & Hariri integrated a manmade creek that winds like a fluid boundary around six limestone-clad buildings on larch-wood stilts — a rare example of modern architecture in Mozart's birthplace. The meandering rivulet, which echoes the nearby Salzach river, ensures the residents' privacy while also defining a pedestrian path for the town's citizens.
While inclusion is always a key element in their designs, so is sustainability. Again, this harks back to their Middle Eastern roots. Says Gisue: "Earth and landscape are very precious in Iran, water is precious, shade and being cool are very precious." A long-term goal for the sisters is to create what they describe as a "folded pod," a flat-pack, sealed-wood house, constructed based on the principles of origami, that could be used for low-cost or refugee housing worldwide. The idea of shelter from sun and harsh weather also informs an exciting new commission: the design for the exhibition Contemporary Muslim Fashions, up now through January 6 at the de Young museum, in San Francisco.
Although not Muslim themselves, the Hariri sisters relish the opportunity to portray Muslim women in a celebratory way. "In Iran," Gisue says, "women are supportive of one another. It was almost like the men weren't there. Everyone wants to know what we looked like when we were young — no, we did not wear a hijab." Adds Mojgan: "I wanted to play all the time, and Gisue wanted to read. I, along with a cousin of ours, was always making things out of mud and rocks, and we would beg her to come to the 'opening,' but she would not drop her book.
"She would come and cut the ribbon with one hand while she kept her book in the other hand, still reading it. I wanted her to say, 'You did a good job.' " Gisue smiles. "She's my sister, so I can't say it, but she's a genius."
---
Gisue and Mojgan Hariri's Quick Picks on 1stdibs