For the Seattle architecture firm Hoedemaker Pfeiffer, a "holistic approach" is the key to its work. "Our projects are client-driven," Steve Hoedemaker says of his and designer Tim Pfeiffer's mostly residential output. Their partnership was formed last year out of what had been Bosworth Hoedemaker for the previous 13 years. "Our current practice is more about lifestyle — how families live in houses," Hoedemaker explains.
The Pacific Northwest is home to a particularly livable brand of residential architecture. It sits lightly in the landscape, embraces sustainability and marries contemporary design's clean lines with the traditions of vernacular buildings and the warmth of local materials. This was the style with which Hoedemaker grew up — as the son of an architect and as a graduate student at the University of Washington. It also influenced the work he did with his previous (now emeritus) partner and mentor, the noted Seattle architect Thomas L. Bosworth. "I loved Tom's work before I knew who he was," Hoedemaker recalls. "He invoked classical architecture in ways that were fresh and modern. The axiality, symmetry, natural light and proportions in his work just sing. We played with familiar and vernacular forms but made them lighter."
Pfeiffer also studied architecture and fine arts at the University of Washington (where he was a classmate of Hoedemaker's older brother) but followed a different career path: A veteran creative director, he worked for the legendary San Francisco fashion retailer Wilkes Bashford, Ralph Lauren (serving as vice president of store design for 11 and a half years), Starbucks and the Rockwell Group. He thus brings to the firm both a different perspective and a talent for narrative that has produced a greater focus on interior design in Hoedemaker Pfeiffer's work. "I tend to talk through ideas somewhat thematically," he explains. "I create a sense of time and place, and I build interiors and structure around characters." His "love of places and things," which began with his paternal grandmother's Victorian house in Port Townsend, Washington, was fueled by the more than 70 trips he made to Europe in his Ralph Lauren days. "I was on a treasure hunt," he says. And he still is: The firm has an online shop that sells the objects — including Moroccan rugs, Chinese porcelain, Japanese furniture and Italian ceramics — that Pfeiffer picks up on his travels.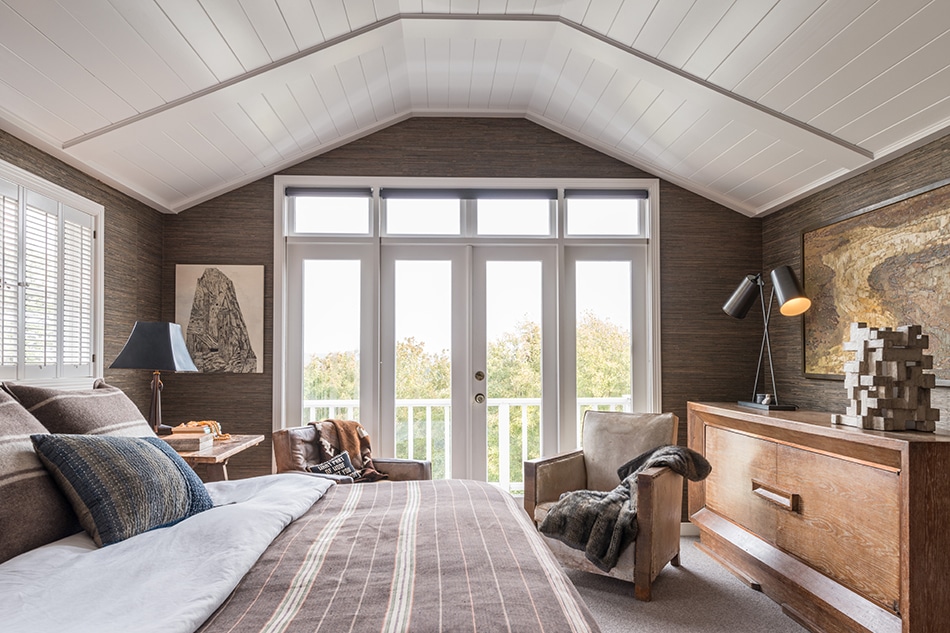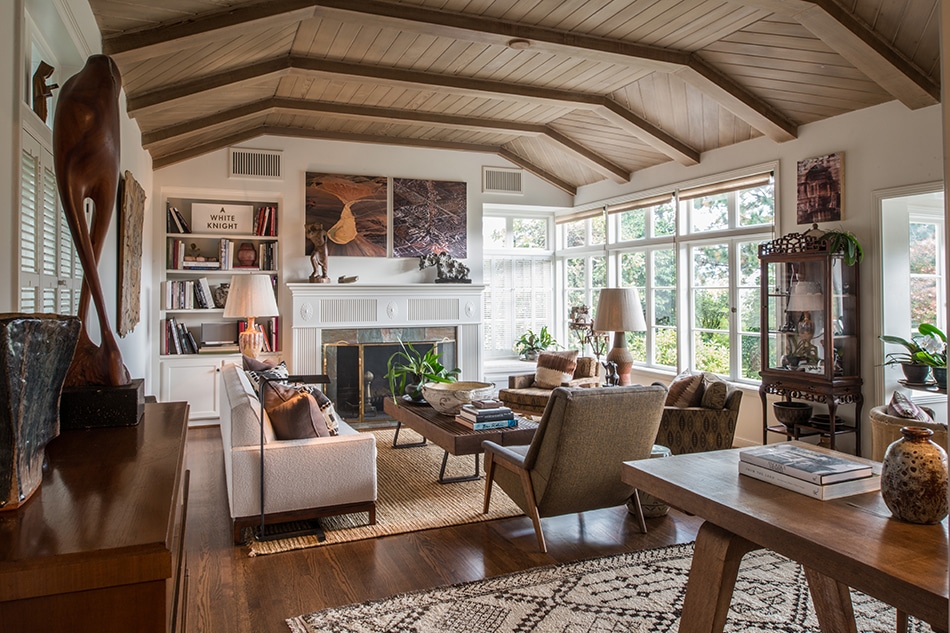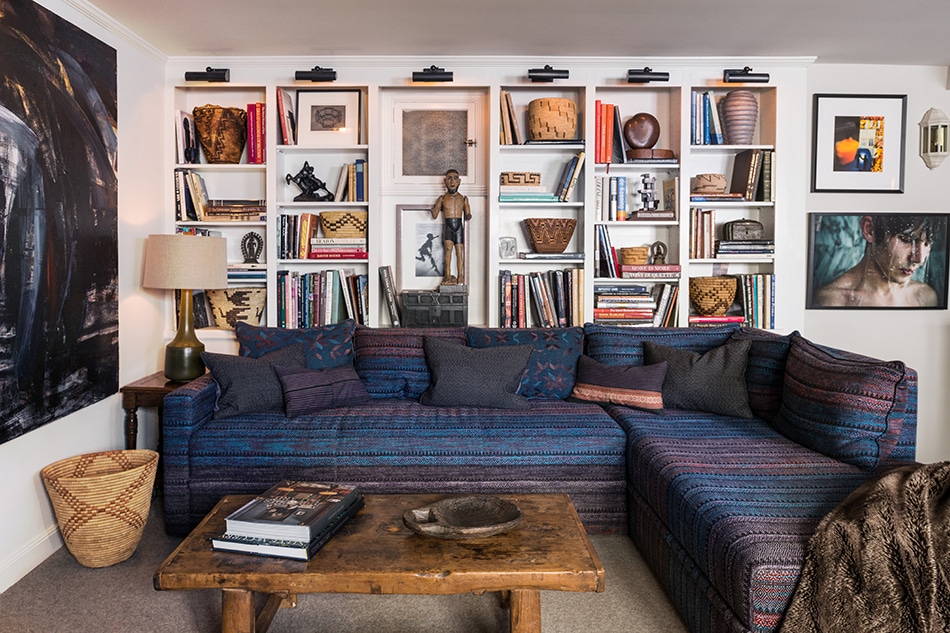 ---
"I create a sense of time and place, and I build interiors and structure around characters." -Tim Pfeiffer
---
The synergy between the partners' individual sensibilities is evident in their work. A green-roofed house they designed on the Hood Canal — a natural waterway between the Kitsap and Olympic Peninsulas — has a concrete, stone and timber structure that is carved into terraces of land to blur the lines between indoors and out. With its sheltering walls and open vistas, it "is a tool to get you as close to the outdoors as often as possible," Pfeiffer says. Inside, these structural materials blend with warm-toned wood trim and cabinets, contemporary and antique furnishings and a neutral palette of fabrics to create rooms that are both serene and richly textured.
The same interplay is exhibited in the renovation of existing structures, like a Whidbey Island beach cottage that the firm reimagined, preserving its modest scale and modernist vibe while updating it aesthetically and functionally. Wood-paneled walls painted white, a stone fireplace and earthy colors enhance a retreat that is as luxurious inside as it is unassuming outside.
This property also came with a multicar garage, built in the 1980s, which Hoedemaker and Pfeiffer converted into an exuberant fun house containing a play room with built-in bunk beds, an indoor "sport court" and craft room and a dining hall and party room that showcases the contemporary art collection Pfeiffer curated for the owners.
For the renovation of an apartment in Continental Place, a 33-story tower built in 1981 that overlooks Seattle's Elliott Bay, "we wanted to respect the modernism of the building," Hoedemaker says, "but bring in things with soul and texture. The ceilings are not terribly high, so we raised them and created lower ones, using salvaged cedar, around the gathering areas." Warm colors and textures, says Pfeiffer, contrast with the blues and grays of the ever-changing sky. "It's on the relaxed rustic side," he adds. "It's an apartment you can walk around in in your socks."
In keeping with its full-service approach to design, Hoedemaker Pfeiffer operates a gallery at its offices. Dealing in a mixture of Northwest, international and contemporary art, it was established because, says Pfeiffer, he has been he has been "collecting art and following artists for thirty years. It's good to be able to generate a collection for a client that fits the interiors — it's the final layer." This notion is clearly rooted in Pfeiffer's retail experience. "I'm not the minimalism guy," he explains. "I love the notion of a layered environment. How can I help you make that as rich an experience, and as specific to you, as possible?"
---
Steve Hoedemaker and Tim Pfeiffer's Quick Picks