July 31, 2022Despite an artistic childhood in Kansas City, Missouri — he had a painting hanging in the Missouri governor's mansion by the sixth grade — San Francisco designer Jeff Schlarb took a roundabout route to the helm of his eponymous interiors firm.
He got there in the end thanks to his willingness to embrace new opportunities. "I have an entrepreneurial spirit," he says. "My philosophy is to always try something, because the worst thing that can happen is that you go back to what you were doing." That can-do attitude led him to leave what he describes as a "ho-hum" Bay-area marketing job and take over the business aspects of a fledgling design studio he had founded with his then wife in 2002.
He soon discovered that his early interest in art wasn't a fluke and he had a gift for aesthetics as well as business development. "I uncovered a talent I wasn't entirely aware of," Schlarb explains. "By 2010, I was selected to do a room in the San Francisco Decorator Showcase."
That room, which he called "Two Sides to Every Story," comprised adjacent spaces divided by a windowed wall. Schlarb furnished both halves identically but in completely different color palettes: one was outfitted in cool silvers and blues, the other in bright oranges, yellows and greens. "People freaked out!" he says. "That moment — and the reaction to it — ignited my passion to create unique spaces that make my clients happy."
Eventually, he took over the business as sole proprietor. With projects from San Francisco and Hawaii to Switzerland, Schlarb is pleasantly busy. He sat down with Introspective to talk about his recent renovation of a Tudor Revival in Presidio Heights, some of his favorite design moves there and why he listens to the voices in his head.
How did this project come about?
I've designed two other houses for these clients. They wanted this to be different from their Sonoma place, which is a sophisticated wine-country home. This one's architecture needed to be filled with art and vintage pieces.
Tell us about how you selected furnishings for the house.
There's an artistry to combining pieces so they complement each other but don't compete. For instance, in a hallway, we have a dainty gold chair by Boco do Lobo with a fluffy seat fabric, and it's next to a substantial vintage Louis Vuitton trunk. It's about mixing historic and contemporary, art-forward pieces.
In another hallway, we combined a Hunt Slonem–decorated lampshade with a vintage gold mirror. That's modern maximalism. It's a cleaned-up maximalism that I think is the most interesting look today.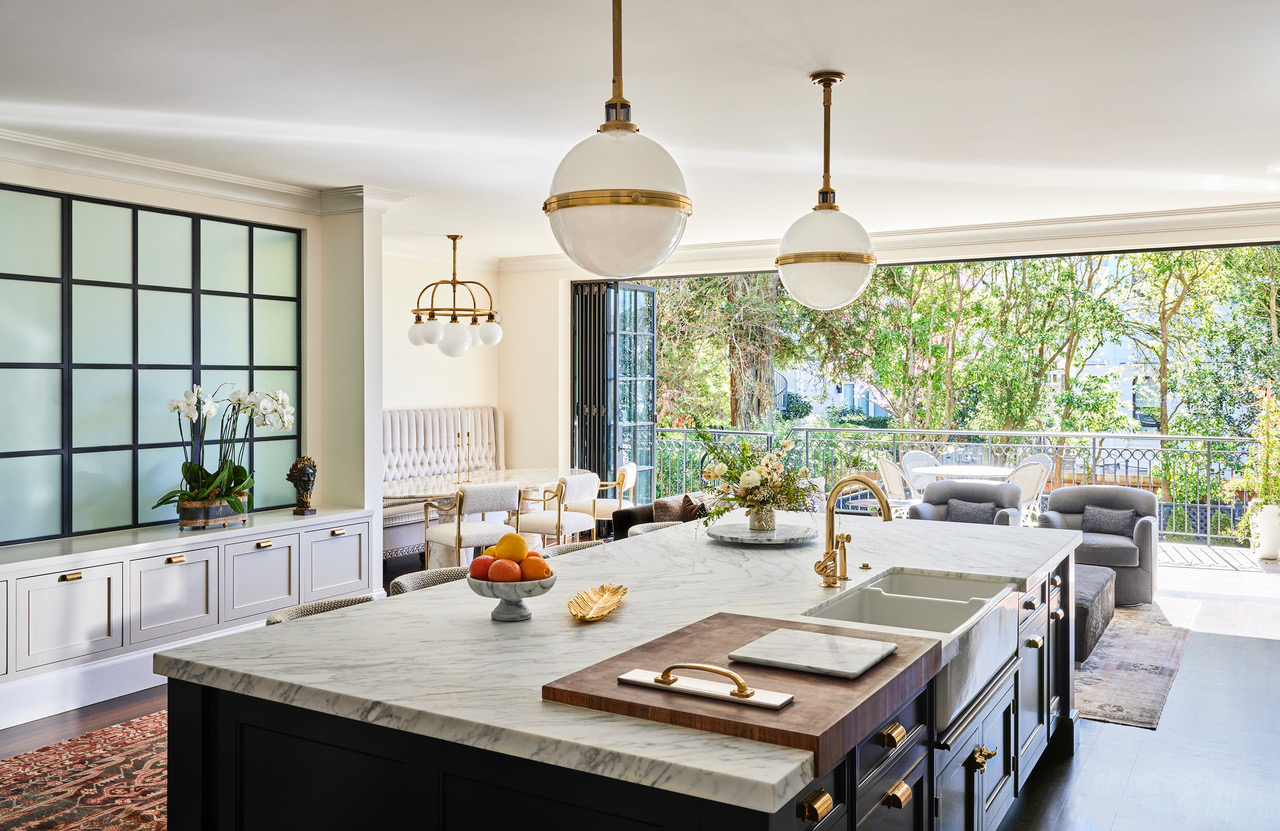 Are there any signature design ideas you used in this house?
We often don't fully build in pieces from wall to wall. If something is affixed to a wall, it can look commercial. In the breakfast nook, the clients wanted a banquette, so we designed a custom furniture piece that sits off the wall by three or four inches on each side. It's very sophisticated, and it fits with the home's story and flow.
Did you do anything unexpected?
We designed the hallways with an element of surprise. As you go from the second to the third level of the house, the hallway is covered by a beautiful MJ Atelier custom 3D wallpaper. It's insane! It's painted by hand on a pliable canvas. It's really a gift to those hallways, but you do get a view of it from the front of the house to the back of the house.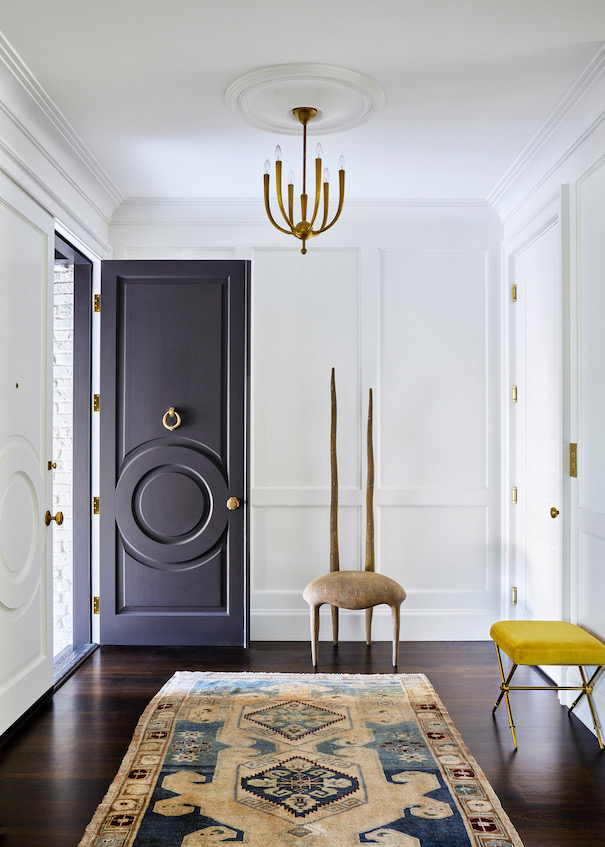 Where do you find inspiration?
I get inspiration from all the voices in my head. You can quote me on that! For twenty years, I've been combining patterns and forms in everything from wallpaper to fabric to furniture to legs on chairs to profiles. There are combinations that work and those that don't. I get inspired by all the new combinations, how things come together.
Who's your favorite furniture designer?
I love Boca do Lobo for their tables. In this house, we paired one with the custom banquette. The tables have an unreal sculptural quality. I also love husband-and-wife team R&Y Augousti.
Who's your favorite artist?
I've been interested in photography, and three people I've been following are Ellen von Unwerth, Txema Yeste and Tyler Shields. All three are playful and a little emotional, but their work is happy in the end.
Do you have a favorite design period?
Today! I love what's happening in design today. Handsome combinations are the forever look. I'm period agnostic.
Who's your personal style icon?
David Bowie is awesome. He was playful with how he made music, how he carried himself and how he posed for his iconic photos. He threw the rules away.
Is there a historic house that's influenced your work?
I love Frank Lloyd Wright's Fallingwater. I like applying his outside-the-box concepts to how we use fabric and design furniture. For instance, we hold back when you could go all the way to a wall, or we hang a thick, heavy slab as a shelf but make it look like it's floating.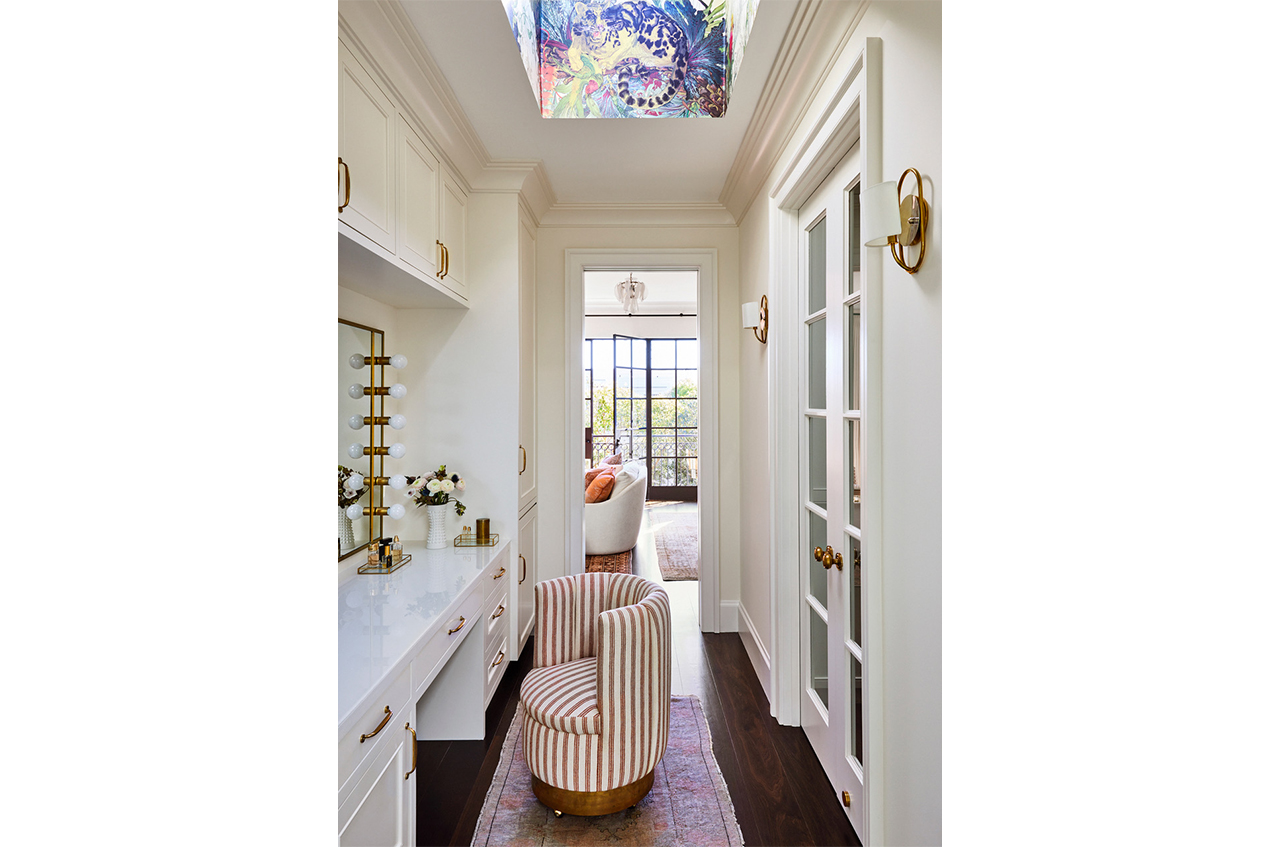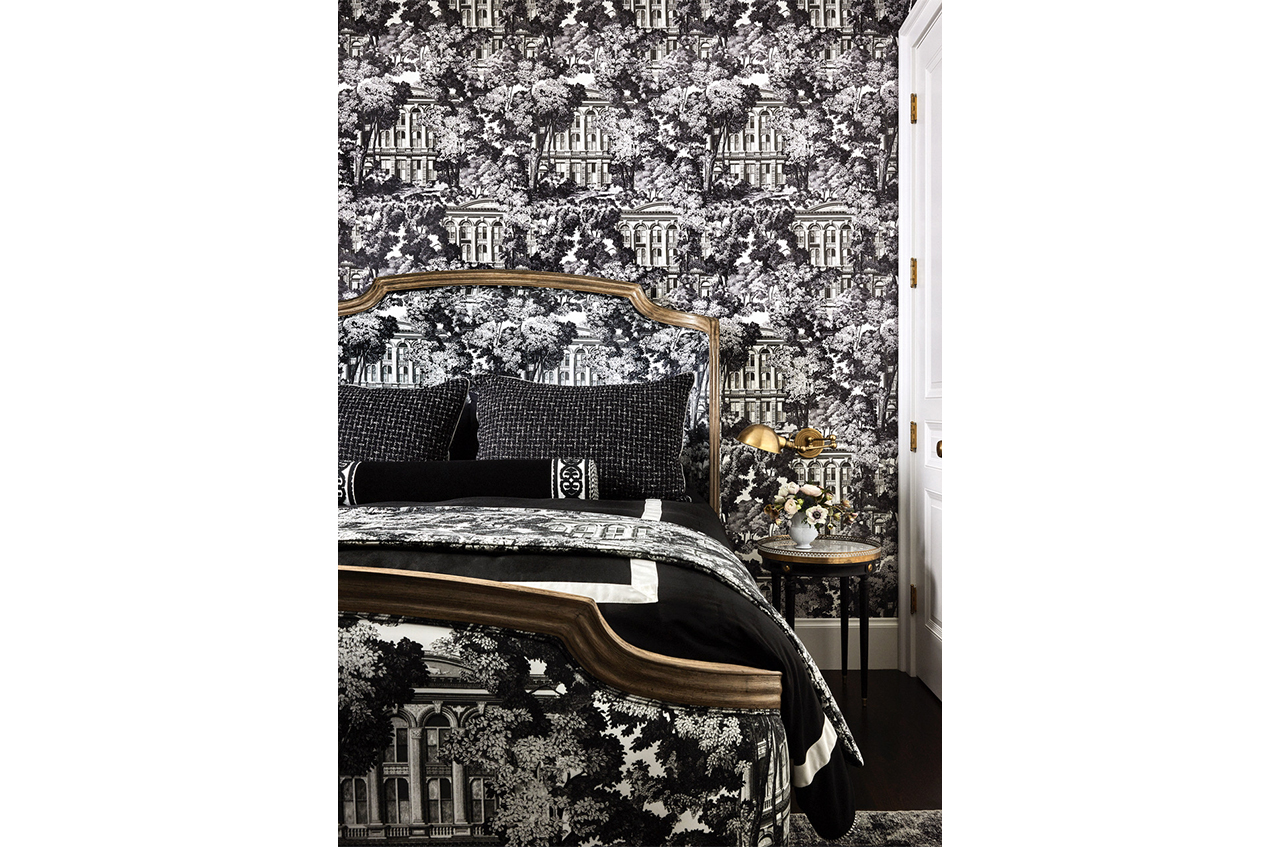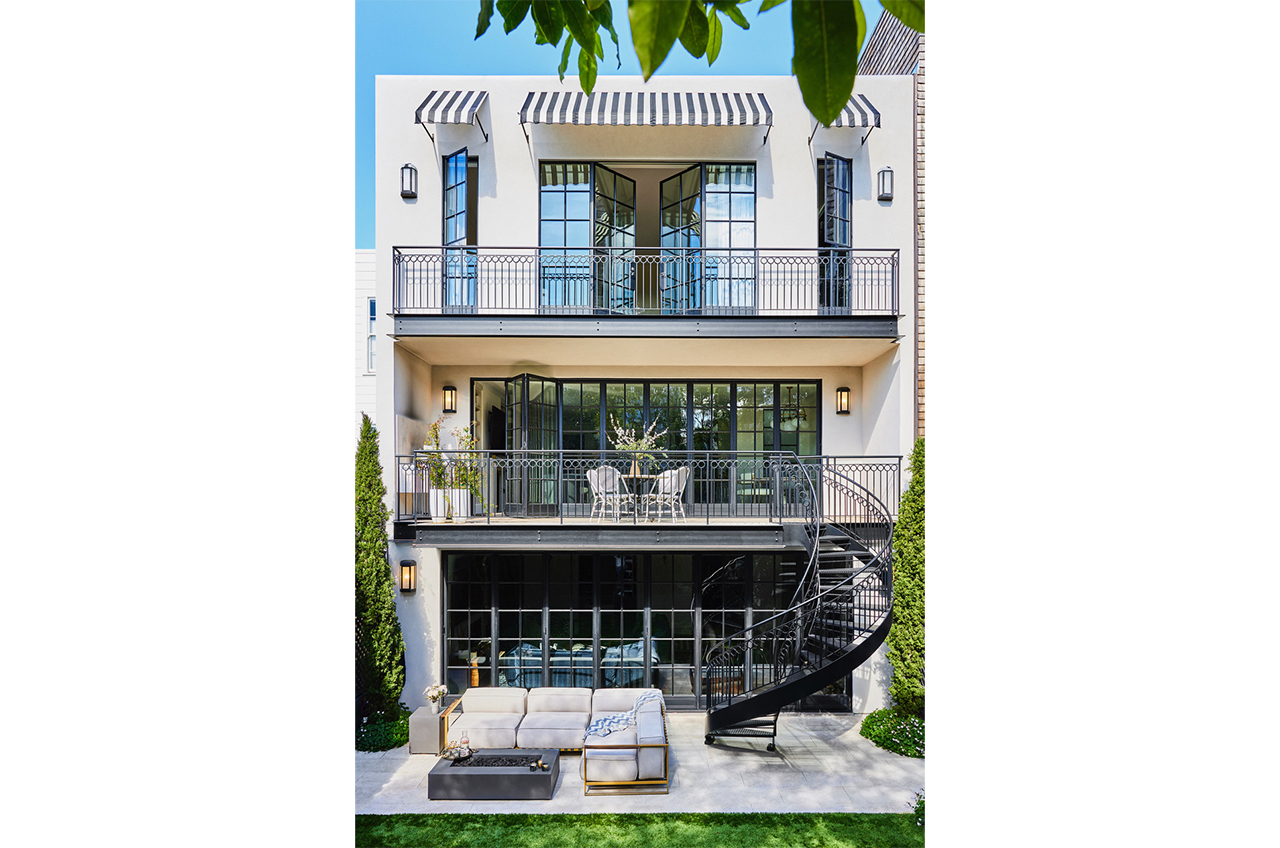 What's an accomplishment that you're proud of?
We're working on our first hospitality project, a restaurant and bar called the Holbrook House in San Francisco's financial district. It knocks me off my feet. The building had a major renovation pre-pandemic. The restaurant and bar are new, but they look like they've always been there.
If you could live anywhere in the world, where would that be?
I love living in San Francisco, but as a second choice, I would live in London. It's the true living version of cultural, linguistic and design diversity. They're so open to reimagining historic homes and thinking about what you can do with them. They're not there to judge that history, they're there to celebrate it.