Jens Risom is one of the most accomplished furniture designers you've probably never heard of, or at least don't know a lot about. He's not as widely recognized as his Danish peers (and former classmates) Hans Wegner and Børge Mogensen. But as a young gun in the mid-20th century, Risom was sought after by modernist architects, who commissioned custom-made pieces to furnish the interiors of their trailblazing buildings. He was wildly in demand by titans of business and socialites, who found his clean-lined modern wood furniture the epitome of chic. New furniture collections were reviewed by the New York Times and the New Yorker, and by the time he was 50, Risom operated one of the three largest furniture companies in the U.S. He continued to design arresting pieces until his death, in 2016, at the age of 100.
As a longtime design editor at such shelter magazines as Elle Decor and Architectural Digest, I was moderately aware of Risom's key works, but it wasn't until I began researching and writing Jens Risom: A Seat at the Table (Phaidon) that I realized what a tour de force furniture designer he was — as well as a charismatic personality. Here are 10 of my biggest takeaways:
---
1. He Was a Prodigy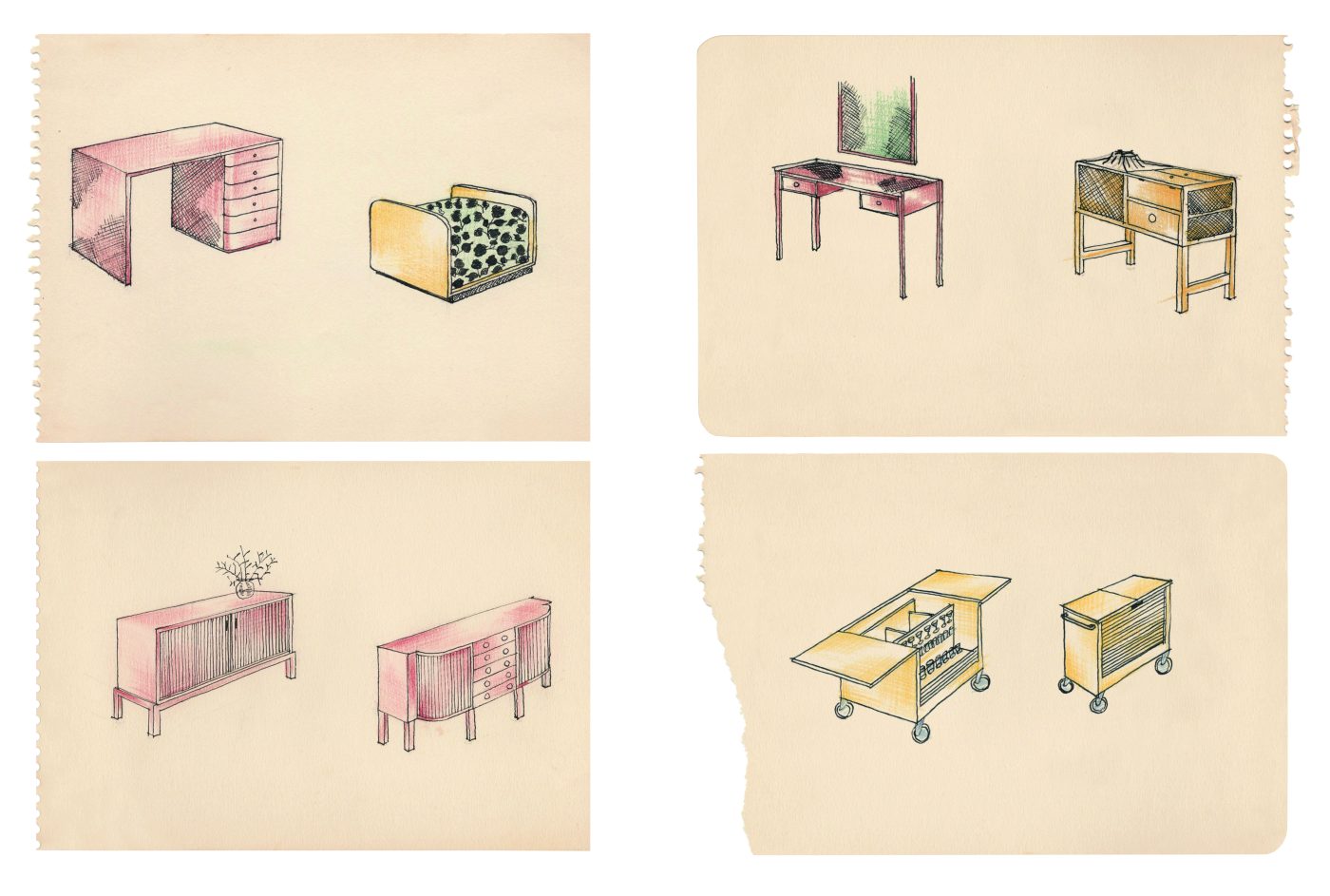 Risom, age 22 and armed with degrees in business and furniture making, left Denmark for New York in 1939. He didn't know a soul there. Yet within the year, he was designing starkly modern patterned fabrics and furniture for a top decorator, and architect Edward Durell Stone (Museum of Modern Art, Radio City Music Hall) invited him to conceive all the furniture for a conceptual home-design center commissioned by Collier's magazine. "The furniture, designed by the then-unknown Jens Risom, . . . was an early example of modern wooden furniture," Stone wrote in his 1962 biography, The Evolution of an Architect. "It was exquisite and way ahead of its time, and he has, of course, become one of our top designers."
---
2. He Was an Instant Hit in the U.S.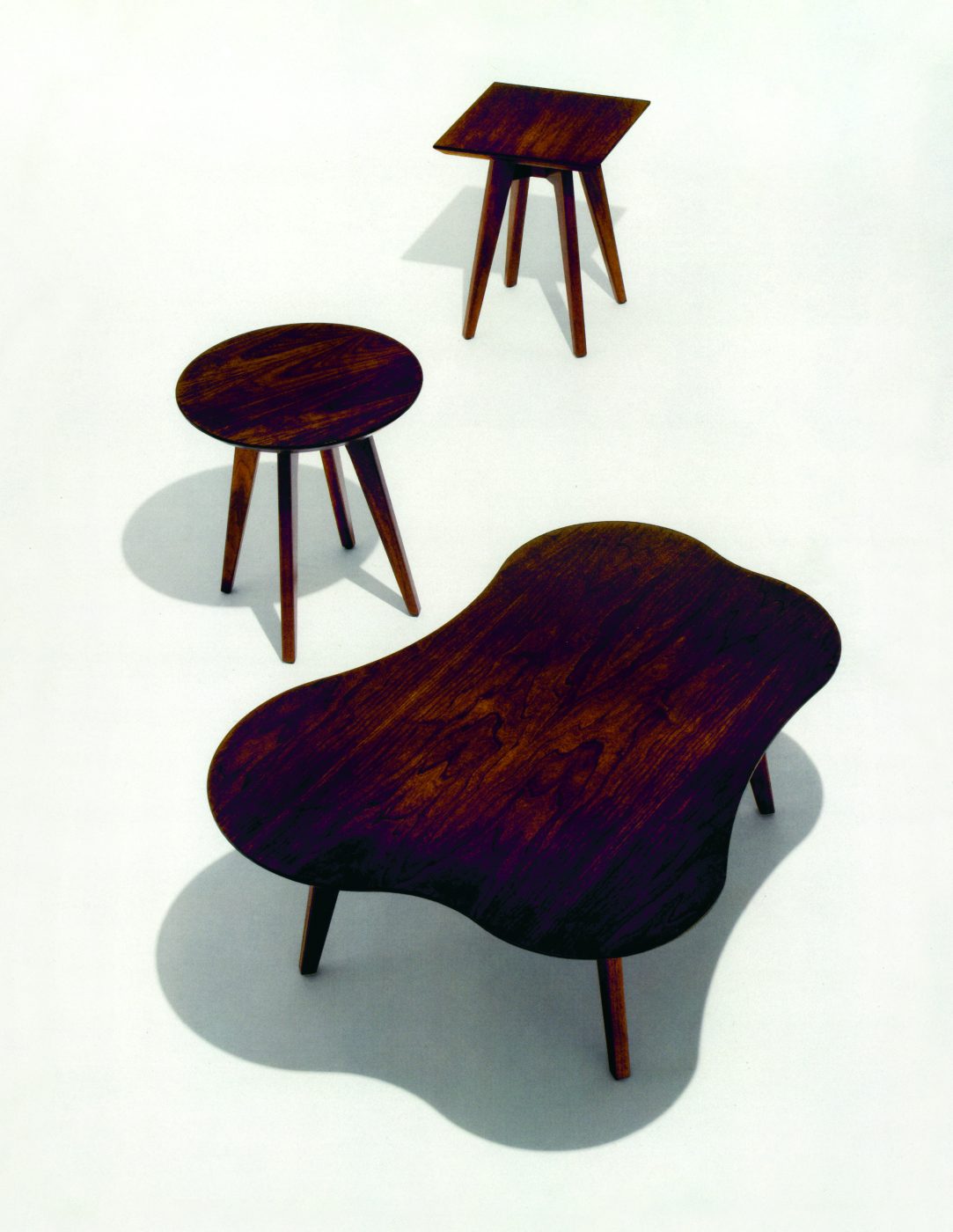 In 1941, Risom launched a furniture collection for the celebrated Danish silverware firm Georg Jensen and also designed the interiors of its famed Fifth Avenue shop. He introduced shapely functional pieces suited to stylish apartment living, including a portable folding tea table that could be easily moved from room to room, a trio of nesting tables and a children's furniture collection that got rave reviews in the New York Times Magazine.
---
3. He Made Magic with Humble Materials
Risom met Hans Knoll, a young German émigré who had set up a business selling furniture, and they became fast friends. Quickly, Risom began designing furniture for Knoll's fledgling company. One of his early designs is also his most iconic: Knoll's Model 654 lounge chair , a sleek, curved chair constructed from maple and using discarded parachute webbing for the seat and back — some of the only materials he could get his hands on in 1943, as they were not co-opted by the government for war use. It is Risom's sole piece in the Museum of Modern Art's collection.
---
4. He Transformed the Look of Offices
Risom launched his eponymous firm, Jens Risom Design, in 1946. Within a decade, it was one of the most famous furniture brands in the U.S., specializing in office furniture, a relatively untapped niche. Fashion photographer Richard Avedon shot the firm's 1953 advertising campaign and came up with the slogan "The answer is Risom." When the leading furniture designers in the U.S. were featured in a 1961 issue of Playboy, Risom was the youngest among a group that included Eero Saarinen and Charles Eames.
---
5. A Chair for Playboys and Presidents
Conceived in 1955, Risom's C140 Armchair was one of his most popular designs, thanks to its sleek walnut-wood profile and chic cane back. President Lyndon B. Johnson sat in the C140 in the Oval Office, and the stylish chair regularly made public appearances at such occasions as White House press conferences LBJ attended and on stage for his signing of the Civil Rights Act in 1964. Some people call it the Playboy chair, because Risom posed with it for the Playboy photo shoot.
---
6. He Was an Early Champion of Prefabs
Risom's 1960s prefabricated house on Block Island was revolutionary. "Ready-mades," as they were called, were considered cheap and ugly at the time, yet LIFE magazine ran a feature on the designer's house in 1967, touting its ingenuity. "The vacation home, set here in the summer-green bayberry fields of Block Island, is half glass, half weathered wood, and all clean contemporary lines," LIFE noted. It remains in the family, an understated ode to a purist vision of modernity and utility.
---
7. He Made His Comeback as an Octogenarian
Risom sold his firm in 1970 and planned to retire. He taught seminars at universities and lectured around the country. He certainly never thought his career would be going strong 45 years later. But at the age of 85, the design world discovered him all over again. Concepts from his early days were reinterpreted with sumptuous materials, and he created entirely new designs for the next generation of aesthetes until his death, at the age of 100, in 2016. Today, companies around the world are combing his archives to bring out pieces based on his mid-century designs in imaginative new ways. Recently, Copenhagen's Hotel Alexandra, whose suites are furnished with pieces by famous Danish designers, debuted a Risom room.
---
8. It Was Always All about Wood
The T539 magazine table was one of Risom's most cutting-edge designs and also one of the most compact. It was featured in the first Jens Risom Design catalogue, in 1949, under the slogan "furniture with a signature." The piece, which includes a slot for reading materials, was constructed with just a few pieces of wood, each a different angular shape.
---
9. For Risom, Comfort Was Key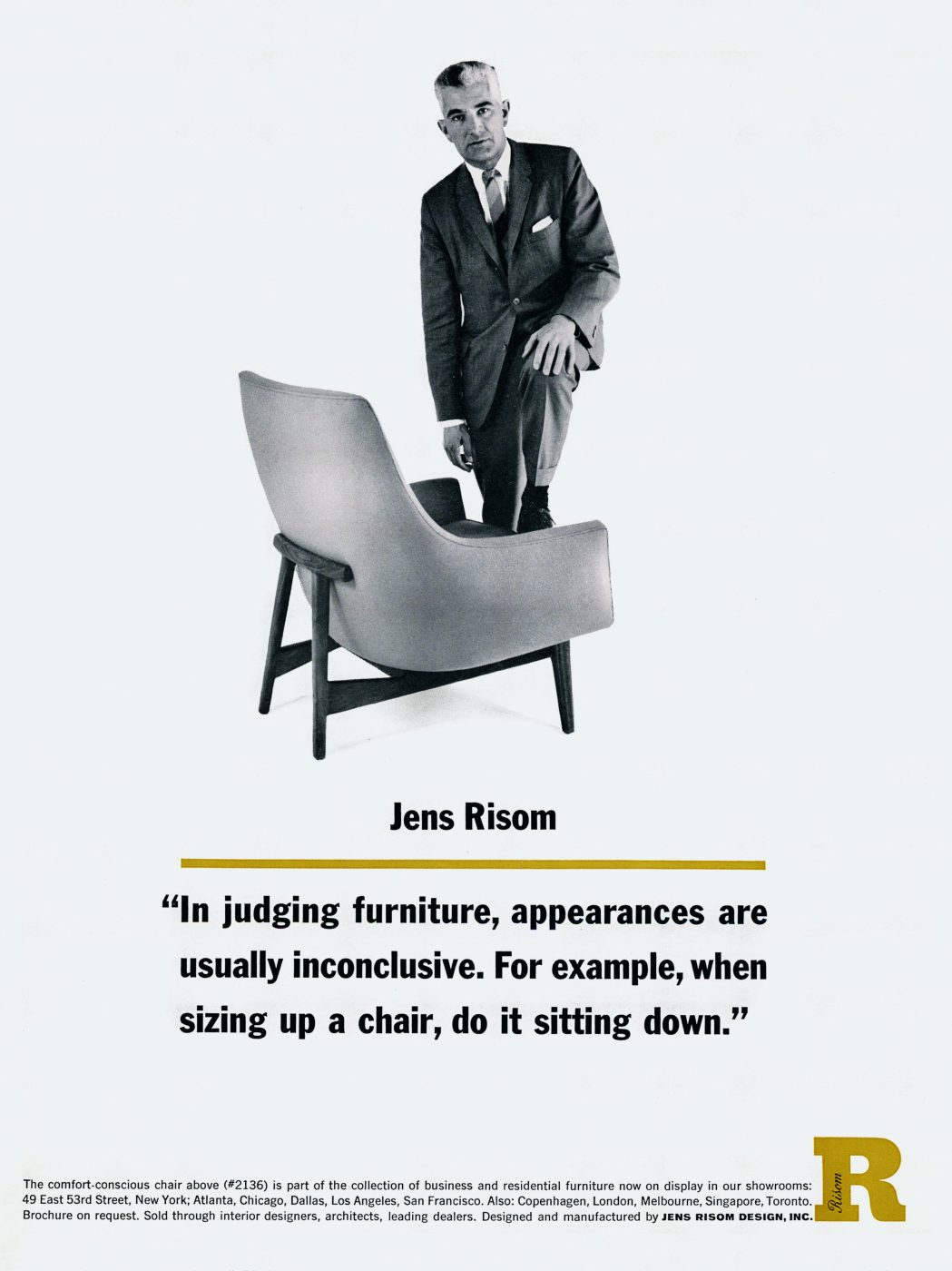 Designed in 1961, Risom's 2136 armchair showcased his twin passions: clean-lined design and comfort (thanks to deeply cushioned upholstery). The low-slung piece got its nickname, the A-chair, from the sculptural A-frame shape of the base's back. In a 1960s ad, in which Risom leans on the chair, the tagline reads, "When sizing up a chair, do it sitting down."
---
10. He Was a Minimalist at Heart
Risom designed many desks for both office and home use. For his own home studio in New Canaan, Connecticut, he conceived a slender, elongated leather-topped version with minimalist details, including a barely noticeable drawer that pulls out to reveal a removable wood tray for accessories. That desk says so much about Jens Risom. It's modest in form and unshowy, yet beautifully crafted and highly functional. Like all his furniture, it doesn't steal the scene in a space. The desk sits there quietly, evoking timeless modernity.