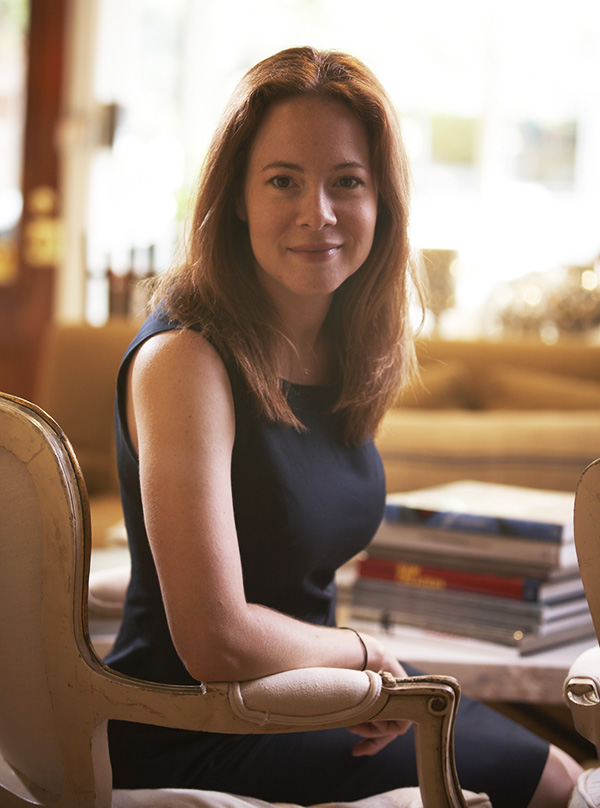 The comedian Fred Allen once quipped: "I have just returned from Boston. It is the only thing to do if you find yourself up there." The somber Yankee reserve Allen was not-so-obliquely lampooning is one that the 38-year-old Jill Goldberg knows all too well. Born in a wealthy suburb of this Puritan town, she grew up overwhelmed by preppie privilege and stiff upper lips, so she fled to Los Angeles after high school to become a comedic actress. Though that career didn't pan out, she did imbibe La La Land's Kodachrome color, refreshingly unbuttoned chic, cultural diversity and polished glitz.
She also returned to school to earn her interior design credentials. She came back to Boston in 2001, working briefly for an architectural firm before starting Picket Fence Interior Design. With her outsized personality and self-described daily uniform of "jeans and T-shirts, boots in winter, flip-flops in summer," she turned the heads of the proper pearls-and-business-suit decorator crowd at the Boston Design Center. But initially she found it difficult to convince prospective clientele to go along with her historically based yet relaxed style, one that involves a mix of aesthetics, including traditional, country, vintage and modern.
She knew Bostonians would embrace it, however, if they would just give her half a chance. So in 2006 she opened Hudson, a home furnishings boutique in Boston's South End, as a way of showcasing what she could do. The shop mixed together furniture with traditional silhouettes, pops of vibrant color and graphic pattern, plus vintage rugs and quirky objects picked up at antique shops, flea markets and "even from the street," she says. To this, she added such earthily textured goods as baskets, sisal rugs and chandeliers made of jute or shells. Sure enough, business took off, and, in 2010, she gave her interior design practice the Hudson moniker as well.
Combining recognizably classic forms and luxurious materials with doses of natural textures, cheery color and whimsical elements, Goldberg's style evidences a comfortable, casual accessibility. And it has garnered her considerable accolades. Last year, House Beautiful named her part of its "Next Wave" of interior designers, saying she was "equally at home with big, bold gestures and understated elegance, with Hollywood glam and country chic." Her work has also been featured in Boston Home, Coastal Living and Traditional Home, and she serves as a pleasantly candid guest blogger for The Huffington Post's "Home."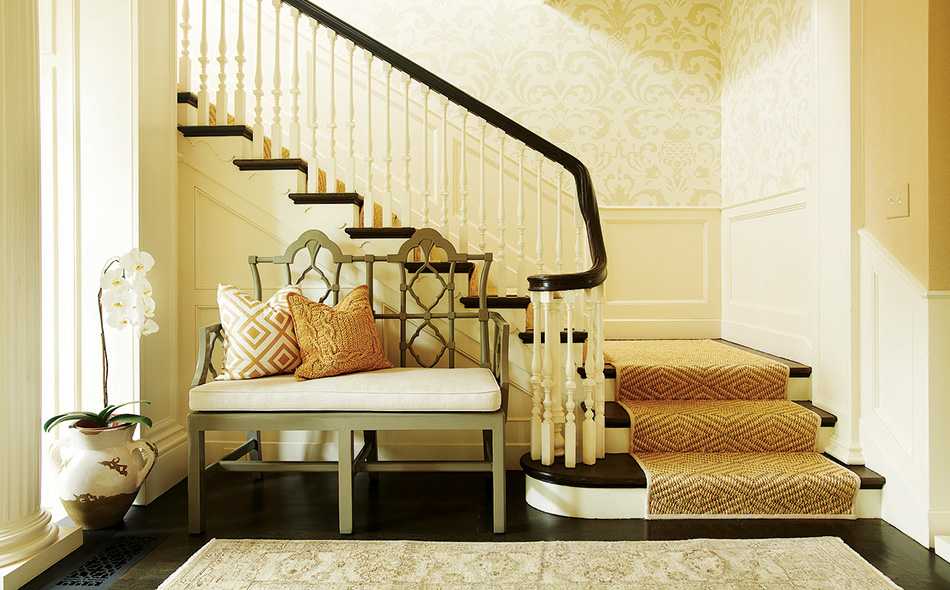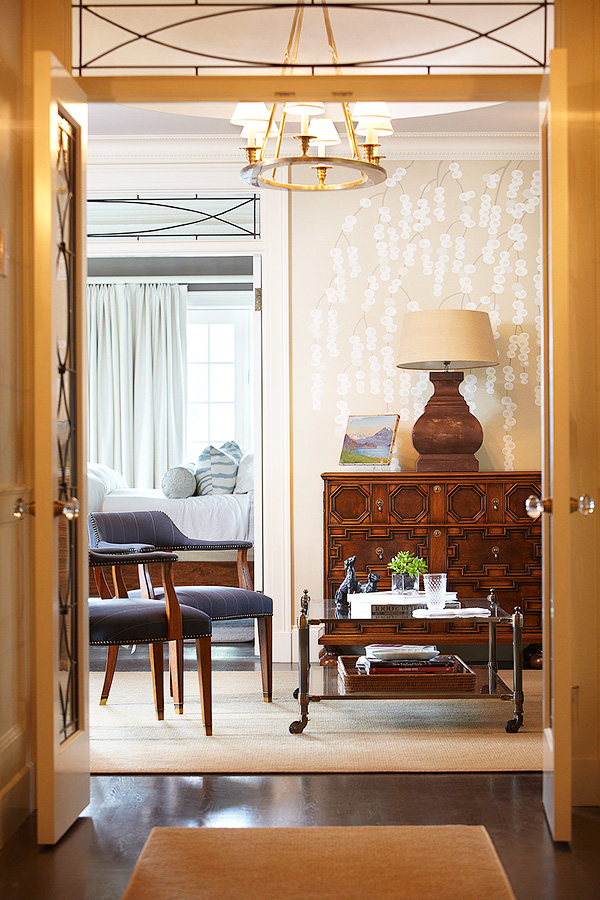 Hometown
Wellesley, Massachusetts
Home Base
Boston
How It All Began
I used to drive around Wellesley with my mother and look in windows to see how people lived. So when I decided to leave acting, I went back to school at the Fashion Institute of Design and Merchandising in Los Angeles. Finding great stores, pulling fabrics and wall materials – I got a high out of it. And I still do. School gave me a foundation for how to do business. But it was my years of working for Boston architect Daniel H. Reynolds, of running a retail operation and of doing things myself that really taught me. You have to pay your dues.
Big Break
A woman my age who grew up in L.A. hired me through my store to do her Georgian estate in an affluent Boston suburb. She wanted to grab that unknown – me! – before anyone else did. She was really fun, and I was finally able to spread my wings and spend some money. I get a lot of clients who are more cautious. Fortunately, that's changing. Nowadays many of my clients are middle-aged women who have some money and want to show off a style their girlfriends don't have. I'm also working more with men, empty-nesters who have the opportunity to do their own thing, or who want to put a young twist on a new bachelor life.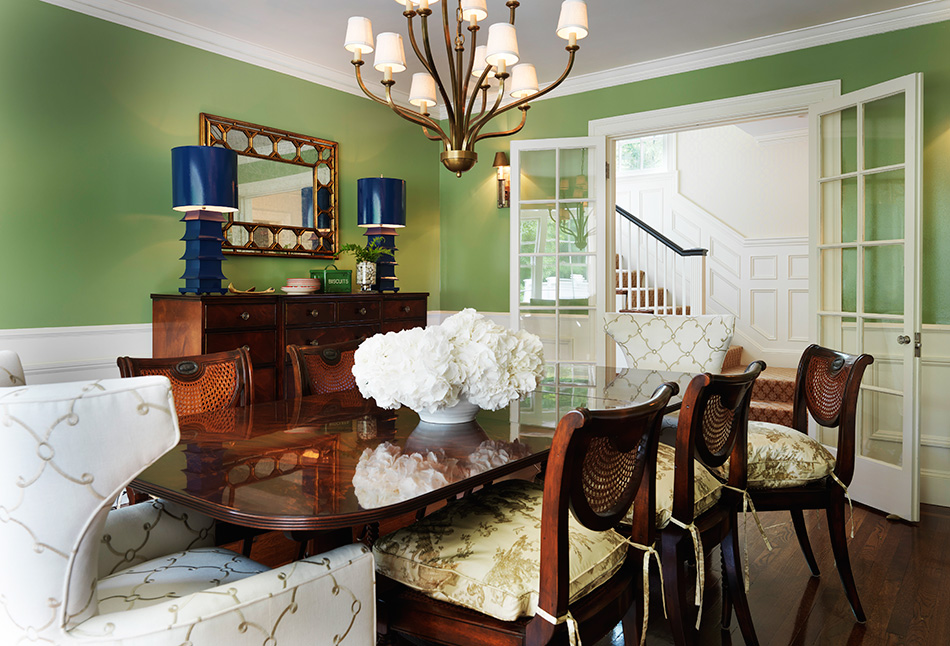 The Aesthetic
I grew up in the Northeast, so I work with those traditional forms. But I also love the cool and easy elegance I found in L.A. – linens, raffia, rattan. And I adore things that are old. Pulling in all these elements makes a space more fun. Design doesn't have to be so serious. I also love to fill rooms, then take elements away. How can you pair an ethnic pattern with a traditional stripe and chinoiserie? That's what's fun about this job – pulling together as much as possible but also knowing when to stop.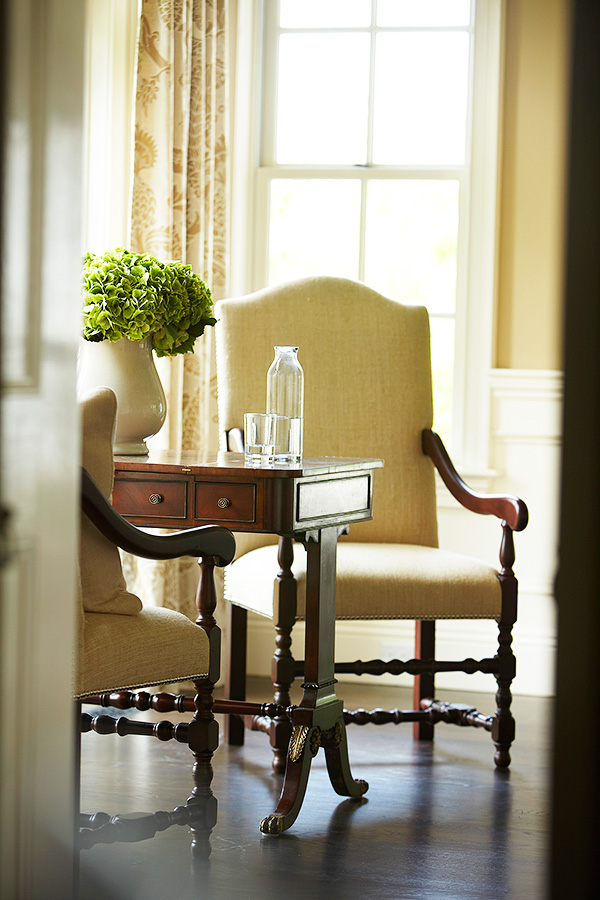 On the iPod
I just downloaded Nina Simone and the new Dave Matthews album. But I'm also an '80s chick: Blondie, Talking Heads – even a good Hall & Oates song is always welcome.
Favorite Artist
My husband, Damien Hoar de Galvan, inspires me. He makes sculptures of wood and found objects. I'm also a big fan of California artist Eric Zener, who does paintings based on his family.
Inspired By
I've always been a bit of a voyeur. My eyes are always open. I'm a complete design-magazine whore. That, for me, is huge. The magazines, the blogs, the television I watch?all of that feeds into it.
Designers You Most Admire
John Dickinson. I loved my time in California, and his work really tugs at me. I also love Nate Berkus and Thom Felicia. I see the way they put things together, and I really get it. And, of course, Kelly Wearstler for her glamour.
Go-To Place for Dinner
Cinquecento in Boston. It's fairly new, but every meal there has been perfect.
Favorite Hotel
Chateau Marmont – quintessential old Hollywood, and one of the reasons I'd move back to L.A.
Favorite Watering Hole
The Red Inn, Provincetown. There's nothing I wait for more than my week in Provincetown every summer?and the dirty martini I sip while staring off at the sunset.