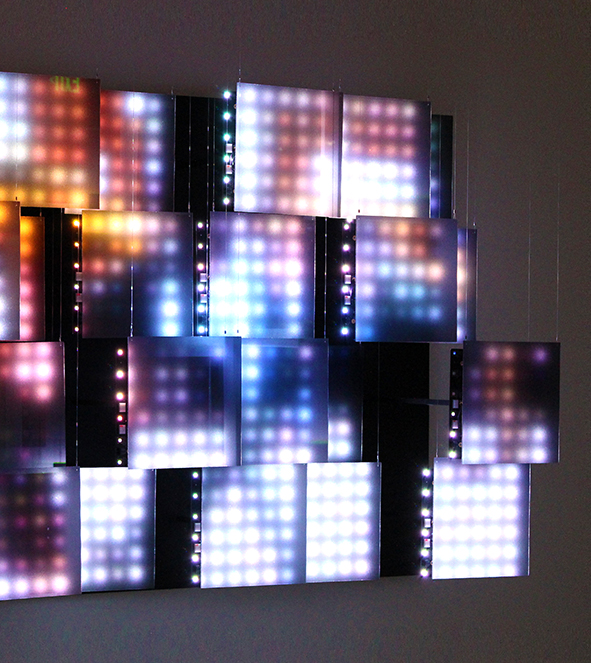 More than 20 years ago, electronics whiz Jim Campbell began dazzling the West Coast art crowd. The inventiveness of his current show, on view through October 18 at San Francisco's Hosfelt Gallery, makes it instantly apparent why.
The darkened gallery space pulsates soundlessly with programmed bursts of light emitted by nine wall pieces that Campbell has engineered in the last year. Blur One looks like a block of ice through which hazy colored shapes appear to drift without friction. In fact, the spectral forms are pedestrians and vehicles in a looped passage of digital video shot by Campbell on a busy city street. An oblique view of Blur One provides a glimpse of the magic obscured by its thick, frontal hunk of translucent acrylic resin: 300 four-color LEDs that, obedient to Campbell's custom electronics, translate video imagery into blips of tinted light.
In 6th Avenue (Single), another kinetic streetscape, the gridded array of LEDs stands exposed. It offers, from a distance, a flow of imagery almost as low-res as a pedestrian "walk" signal and, up close, continually shifting abstract patterns of winking colored dots. In pieces such as these, Campbell lets us see — second by second — the coursing of digital input that our TV screens and mobile devices present as seamless.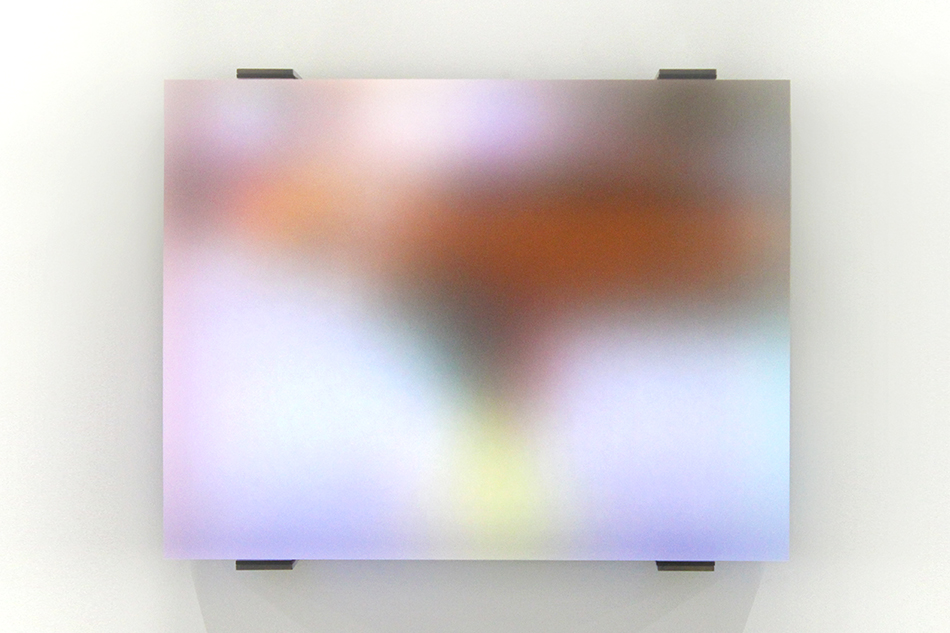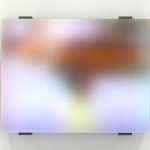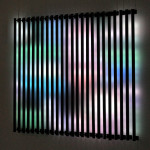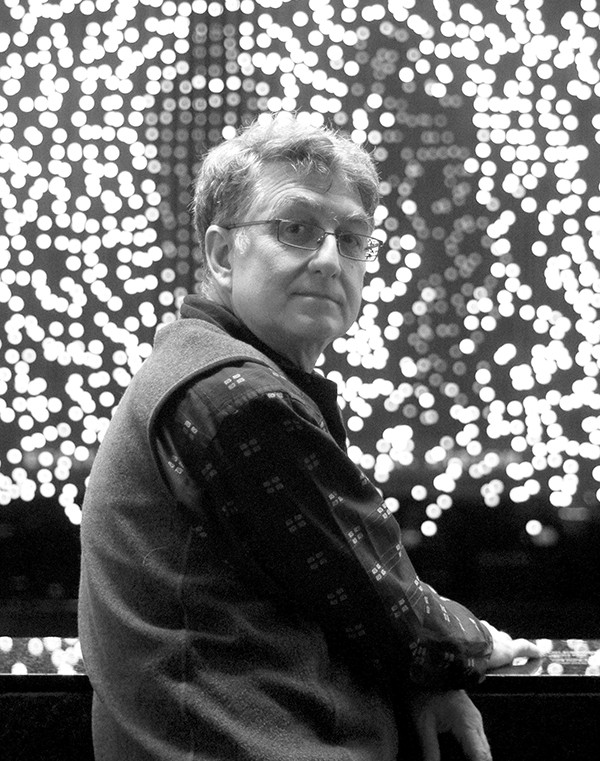 The simplest work on view may be the most satisfying. In Light Topography (Jane's Pool), video wavelets ruffle a pool through which swimmers in small silhouette occasionally pass. More than 1,300 colorless LEDs display this information. Campbell mounted them on the tips of a grid of tiny black posts of different lengths on a black base. A sidelong glance loses sight of the moving image but reveals instead the piece's "topography" — something like a hilly landscape dotted with flickering lights.
The most cinematic of the new Campbells owe their pictorial content to amateur films he bought on eBay. The "Home Movies" series throws soft-focus images on a wall from color LEDs strung on vertical bands that face away from the viewer. Vague yet discernibly banal images of family fun appear on the wall, as if viewed through bars. At unpredictable intervals, an image will freeze, producing something like a Color Field abstraction — again, seen through bars.
Campbell restores a certain graininess that we can actually see and feel to the increasingly texture-less images that flow around and through contemporary culture. If he seems to care little about content, that may be because, for him, the process is the content.