September 5, 2021On birthdays, the young Jordan D. Schnitzer would get pieces of art from his family instead of the latest toy. "The lesson," he says, "was that kids won't hold on to the Star Wars toy, but they will keep the art." It helped that the Schnitzers were major collectors of Pacific Northwest artists, and that his mother, Arlene, owned the Fountain Gallery in Portland, Oregon, which, when it opened in 1961, was the area's first space showcasing contemporary art from the Northwest.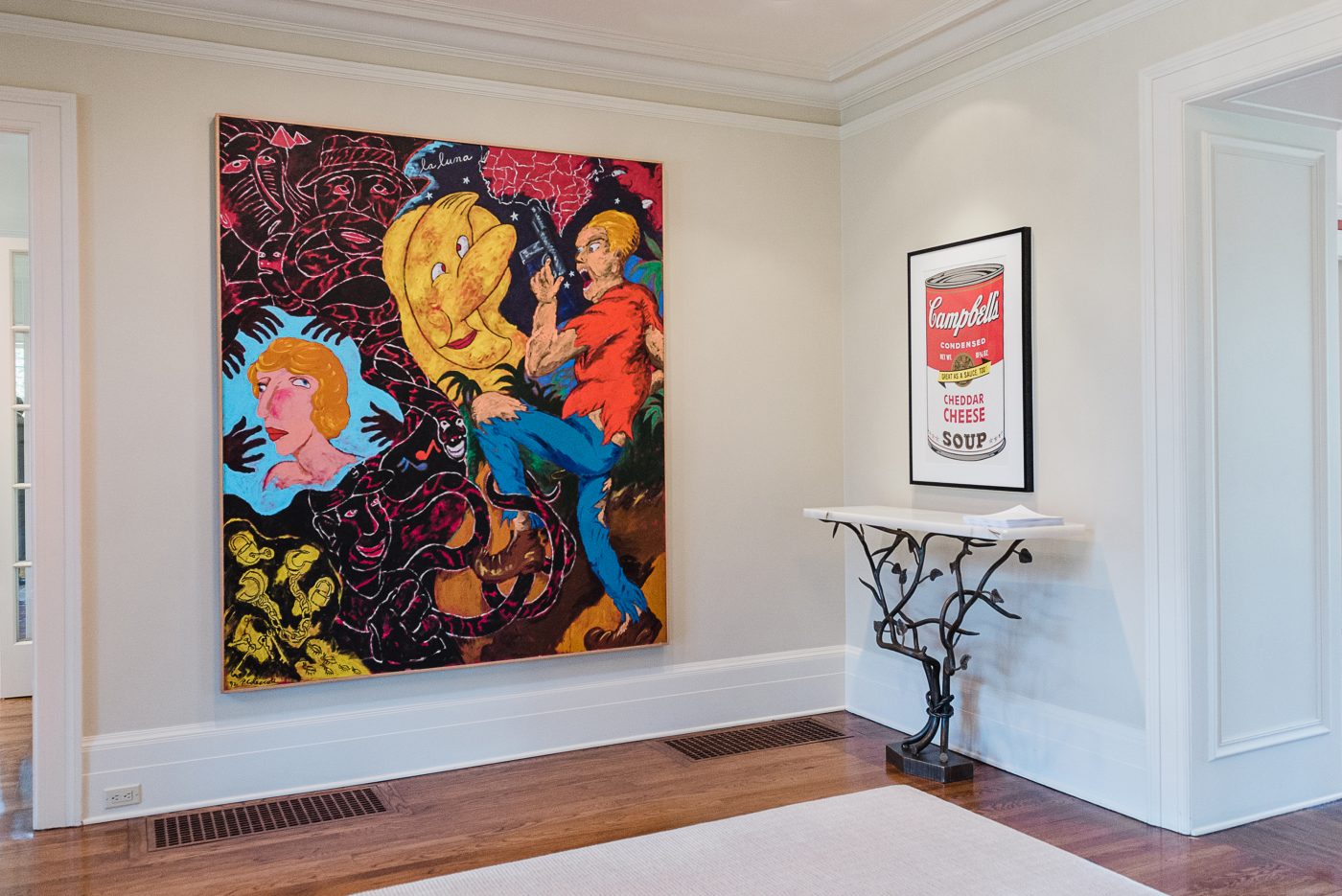 Schnitzer's mother gave him his first work on paper when he was in the third grade. By age 14, he had made his first purchase: a $60 oil study by local artist Louis Bunce, bought from his mom's gallery.
Decades later, after seeing a print show of New York artists at the Portland Art Museum, he started to broaden his collection beyond Pacific Northwest talents — and did so exponentially. Schnitzer's collection, overseen since 1997 by the Jordan Schnitzer Family Foundation, now comprises more than 19,000 prints by artists ranging from David Hockney and Jasper Johns to Kara Walker, Sanford Biggers and Mickalene Thomas.
Art museums at the University of Oregon, Portland State University and Washington State University bear Schnitzer's name. And the foundation has organized or loaned pieces from the collection to more than 140 exhibitions at 110 museums across the United States, including "The Art of Food," opening this October at the University of Arizona Museum of Art; and "Pop Power," on view now through September 19 at Figge Art Museum, in Davenport, Iowa.
The heart of the collection belongs to Andy Warhol. "Warhol is the most important artist of the second half of the twentieth century," according to Schnitzer, who has amassed one of the largest private collections of the Pop master's multiples and works on paper — nearly 1,500 prints, drawings and photographs, including several rare drawings Warhol made as a boy.
Introspective recently sat down with Schnitzer to discuss, among other subjects, why Warhol's work originally caught his eye and how its intimacy and directness aligns with his foundation's mission to democratize art.
---
What about Andy Warhol's art speaks to you?
Andy Warhol's work captured something essential about post–World War II America, especially with the advent of television. As every home in America began to have televisions, Madison Avenue marketers tried to convince us which cars to drive and what soda to drink!
Warhol and his peers focused on the question of "How does the individual maintain his or her sense of self when they are being bombarded by advertising?" And Warhol answered that question in a very unique and novel way.
His work is so accessible because it speaks to us. The images are easy to look at, but then they make you think. He allows for complexity in his work that might not be immediately apparent: He included portraits of the Queen of Swaziland alongside the Queen of England in his "Reigning Queens" (1985) series. The two women seen alongside one another, each the head of very different nation-states, was well ahead of its time.
He also created a series of lithographs that depicted reproductions of camouflage. Initially, they appear abstract, as if he were paying homage to Rothko and the Abstract Expressionists. Upon reflection, you realize where the pattern comes from — something familiar. The work changes once you recognize the pattern he's inserted, a marker of the military, into an art context, perhaps suggesting that camouflage hides us and that we all camouflage ourselves in a way — a theme Warhol was very familiar with.
I believe the earliest Warhol print you own is from 1953. With so much of his work from every decade of his life, how do you understand some of the major arcs within his career?
His family was from Slovenia, and they attended Catholic Orthodox church service regularly. So, as a boy, he spent many hours in church, usually bored, studying icon after icon of Mary and Joseph and other religious figures behind the altar. Then, the theme of repetition was embedded in his mind!
In second grade, he got sick and had to stay in bed for about a year. So, to keep him entertained, his mother bought him movie magazines. He became infatuated with Hollywood and movie stars. He wrote twenty-five fan letters asking for autographs, and Shirley Temple was the only one who wrote him back. A second theme emerges — that of fame and fortune.
As he got older, he decided to be an artist, but his mother discouraged him from pursuing a career in fine arts and instead suggested he go into advertising as a graphic artist so he would always have a job.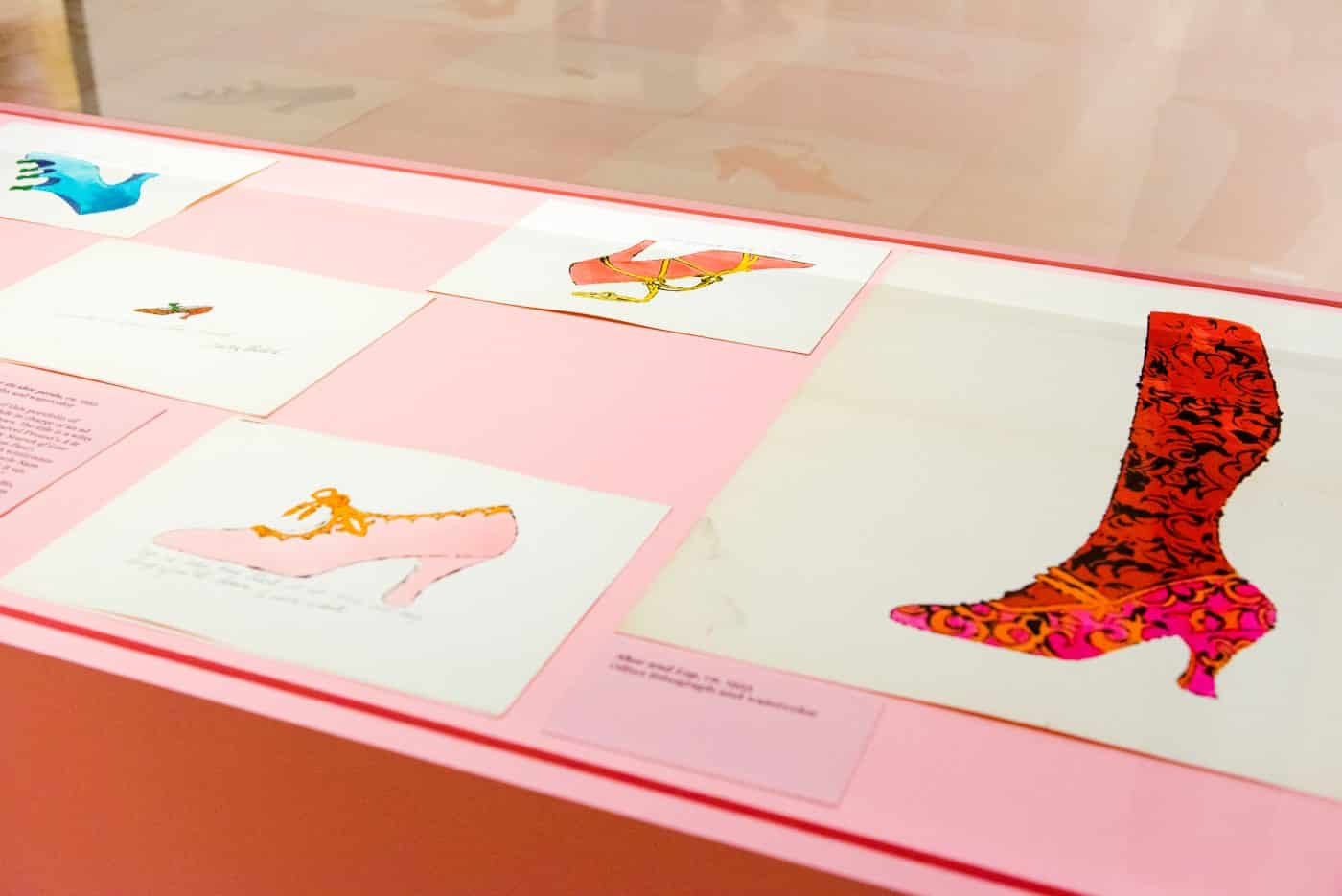 Once he graduated from Carnegie Mellon, he went straight to New York. From 1954 to 1961, he did drawings of shoes, recipes and cats, working in the advertising industry, where he became quite well known. As successful as he became as a graphic artist, he yearned to be recognized as a fine artist.
In the early nineteen sixties, he went to the Leo Castelli Gallery with a painting that he made of a cartoon-like character with a word bubble over his head. Castelli told him that someone named Roy Lichtenstein had just come into the gallery with that same concept.
So, he went to the renowned curator at the Met, Henry Geldzahler, and other gallerists, who told him to try something new. They encouraged him to create art that related to his life, as in "Where do you go at night? What do you eat?" And lo and behold, came the Campbell's soup can works.
Why do you collect works on paper?
I like all kinds of art. Different mediums convey different themes and thoughts. Often works on papers force an artist to be very defined in their work. For me, I like how the process of making prints and multiples takes all of the artist's skills.
Because prints are usually created with a master printer in a workshop, I love the collaboration. Print publishers and the artists work together to achieve things on paper that have never been done before. For example, Mel Bochner used a heavy-duty press from the auto industry and figured out how to use all that pressure to create his signature three-dimensional word artworks. In some of his most spectacular works, Chuck Close, at Pace Prints, often had a piece of paper go through a printing press one hundred fifty-eight times to make one print, layering color after color.
How did your art-outreach program begin?
I was fortunate to grow up with lots of art around me. In 1995, I had an exhibition of prints and multiples from my collection at the University of Oregon Museum of Art, and I realized exhibitions were a way to allow everyone to experience art and show that it is not an elitist thing. My exhibitions might be the first time that some people see the work of certain artists.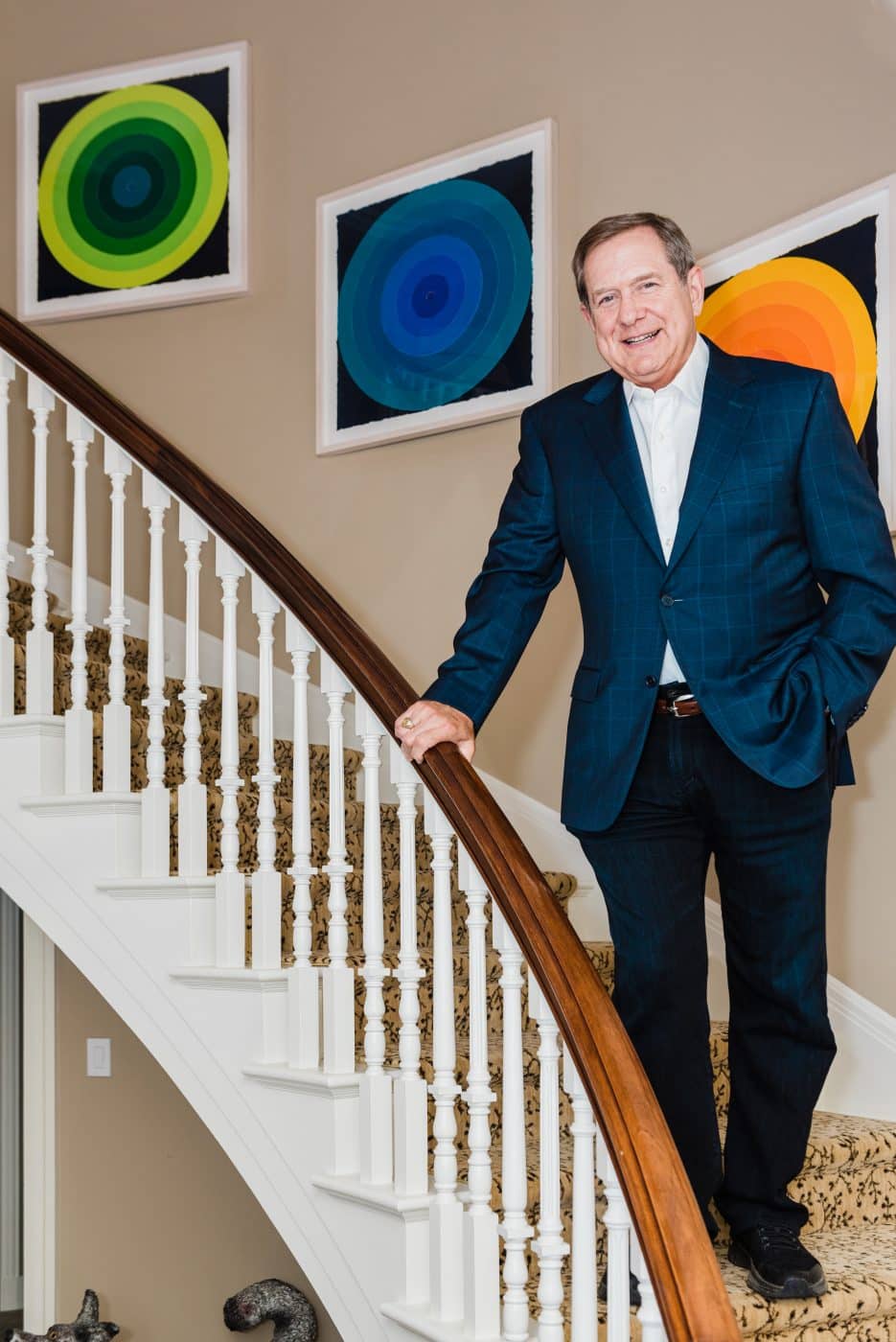 So, over the years, I have built a teaching collection that is also a living collection. You can put together any kind of exhibition from our collection. Usually, the curators go through the binders that have images of every work in our collection — they take up over 150 binders in total — and come up with a theme. And then we go to the warehouse where the art is stored to see the pieces in person.
When I started out, I never thought about the long-term impact that our collection would have — I was just having fun buying art! I still feel like a kid in a candy store when I get a new print catalogue in the mail. And it brings me joy knowing how many people across the country get to experience these wonderful works of art.