August 27, 2023In 1953, three brothers in a small village outside Valencia, Spain, founded a business based on turning a mixture of quartz, feldspar, kaolin and water into vases and jugs. That firm was Lladró, which over the course of the latter half of the 20th century, became a porcelain figurine powerhouse and today is one of the largest purveyors of decorative objects in the world, with a presence in more than 120 countries.
Despite its international reach, the company has stayed true to its roots. Each piece is entirely made by classically trained artisans in Valencia, where Lladró still operates its sole factory.
However, there was only so far the Iberian brand could scale with its traditional fare of winsome nymphs, pensive lovers, elegantly attenuated ladies and religious figures of every stripe. So in 2012, it upped its cutting-edge contemporary game by enlisting Madrid-born design darling Jaime Hayon as collaborator. The result was the customizable Guest collection of abstract toy-like forms, now a bestseller and template for Lladró's most innovative designs. A cornucopia of boldface artists and designers have contributed Guest figurines since Hayon's first run, among them Paul Smith, Ricardo Cavolo, Supakitch, Gary Baseman, Kzeng Jiang and Henn Kim.
Now, the company is marking its 70th anniversary with a new flagship in New York's Meatpacking District. Designed by Valencia-based architect Carmen Baselga Taller de Proyectos, it features VR headsets that immerse customers in its Valencia workshop, where craftspeople sculpt each piece by hand.
In an arched, neon-lit pastel wonderland, Marcel Wanders's Nightbloom lights and Olga Hanono's Firefly lamps illuminate Lladró's latest products, including its playfully kitschy cactus-inspired table lamps and a Forest Hare sculpture covered in a William Morris–inspired floral pattern. Colorful cascading Fall Seasons chandeliers, meanwhile, set the mood for the arrival of autumn. The store has already proved so popular that the company will be rolling out similar concepts in Beijing, Berlin and Venice.
Lladró has also seen much success in the digital sphere since opening its 1stDibs storefront four years ago, which allows it to display more inventory than in a physical space. "1stDibs is a true leader in the online luxury marketplace realm and a designer's best friend," says Lydia Ortiz, regional sales manager for Lladró. The company has launched many new and seasonal pieces on the platform, including its popular Frida Kahlo bust, Naoto Fukasawa's Mokuren chandelier and its 70th-anniversary Protective Dragon sculpture.
This retail rebirth is thanks to CEO Ana Rodríguez, an industrial engineer by training with a specialty in chemistry, and Nieves Contreras, Lladró's creativity and design director, who returned to her native Valencia in 2018 after nearly two decades in Paris, where she oversaw artistic direction for the tech-savvy industrial designer eliumstudio and launched the ultra-hip minimalist ceramics brand sagenceramics. We talked to Rodríguez and Contreras about what's new and what's next.
What is your goal for Lladró's seventieth anniversary and the new flagship in New York by Carmen Baselga?
Ana Rodríguez: We want the seventieth anniversary to reflect the technical advances and revolution in porcelain that we have achieved in these seven decades. The New York boutique is very important to us since it is a concept store intended to present our most experimental creations, encompassing design, lighting, home fragrances and jewelry.
How does Nieves fit into this new forward-looking, experimental approach?
AR: Nieves's professional experience has been very cosmopolitan, and she is highly aware of the latest trends in the world of design, art and decoration. She's always looking for new expressive paths, new proposals to develop and new collaborations with international artists. Also, she's a woman who knows how to be a team player, which makes her a very good leader of a creative troupe composed of sculptors, designers and technicians.
Nieves, what appealed to you about working with Lladró?
Nieves Contreras: Well, I liked that it was a big challenge: creating a new language, telling stories in a different way, exploring finishes and concepts. We're constantly pushing the boundaries of porcelain to brand-new territories. From furniture design and graphic design to art direction and even venturing into electronic devices and connected objects, I continuously explore diverse avenues.
How do your collaborations with outside artists and designers come about?
NC: Our designer collaborations are born out of a quest for unique identities and the pursuit of fresh challenges. When considering a collaboration, we seek designers whose vision aligns with our own: a profound appreciation for craftsmanship, a sensitivity to aesthetics and a bold contemporary perspective. It is essential that the designer's identity can merge with our brand's identity, resulting in a harmonious fusion.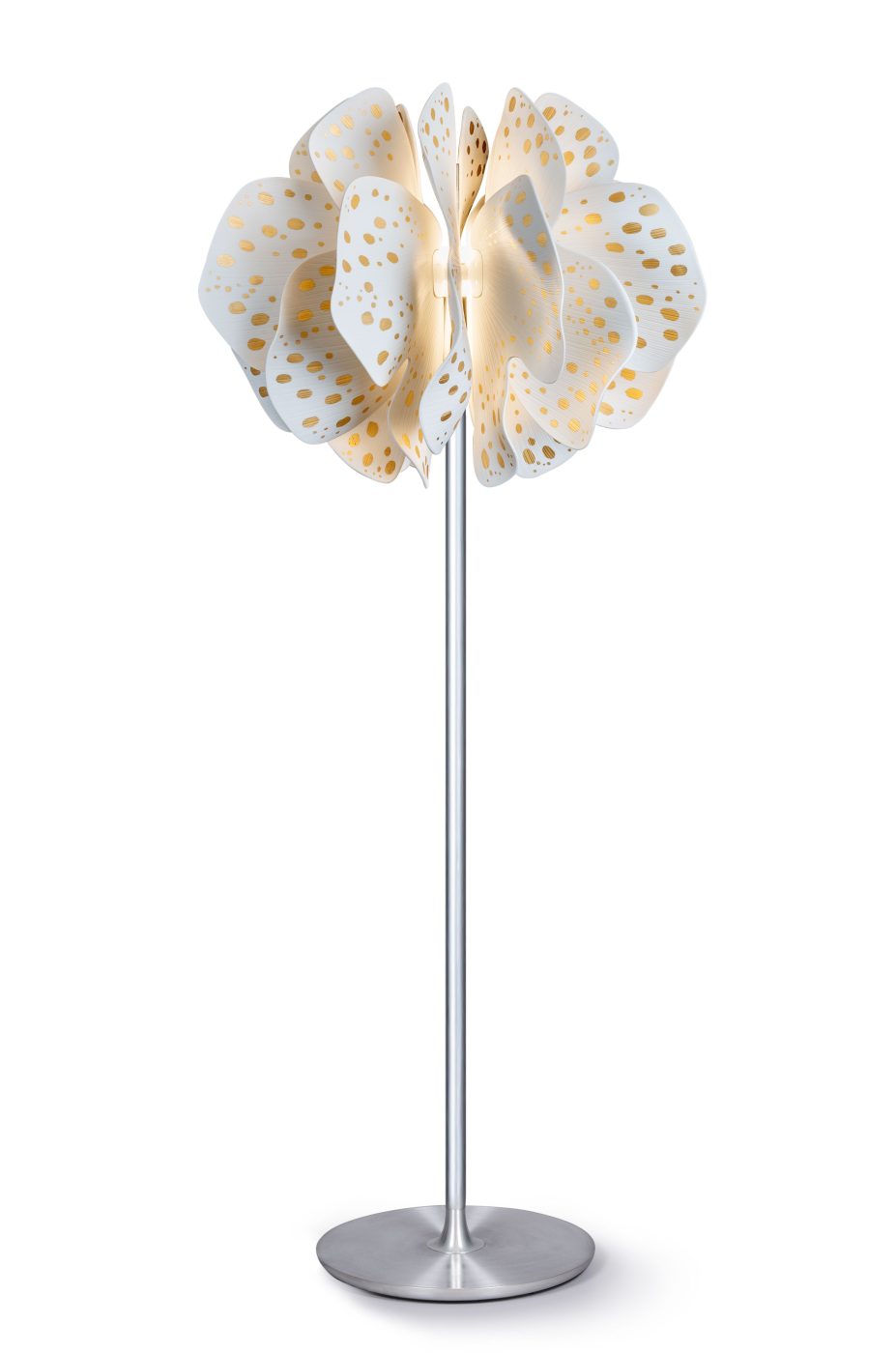 How do you honor your heritage while evolving?
NC: Our approach involves creating modern and decorative sculptures with a fresh aesthetic. This allows us to engage with a contemporary audience while preserving the essence of our heritage. By balancing tradition with innovation, we strive to craft pieces that not only resonate with people but also evoke deep emotions.
What's next for Lladró?
NC: By the end of the year, we are set to unveil a limited-edition line of collaborations. These collections will focus on contemporary art, offering a unique blend of artistic expression and craftsmanship. We're also exploring the integration of new technologies, seeking ways to embrace technology while staying true to our craft. That's our challenge for the next seventy years.