March 7, 2021Even if you're not standing inside Paradigm Gallery + Studio's exhibition space in Philadelphia, you can find plenty of evidence around town of its artistic vision. Where once there were potholes, you'll now see intricate mosaics by Chicago-based artist Jim Bachor, depicting such subjects as a Nestlé Crunch bar wrapper and an Arctic Splash iced-tea carton (a Philly favorite), embedded in the asphalt. Or you might stumble upon a citywide scavenger hunt, like the one for which artist Clint Tillman Reid installed tiny pen and watercolor illustrations in various outdoor locations, leaving clues on the gallery's social channels.
Paradigm founders Jason Chen and Sara McCorriston didn't just open a gallery; they created an artistic ecosystem that has grown and flourished within Philadelphia's vibrant, quirky cultural scene and beyond. Established in 2010, Paradigm is situated on Fabric Row, the city's textile hub for more than a century, where fourth-generation fabric sellers operate side-by-side with new boutiques.
Chen and McCorriston both graduated from Philadelphia's University of the Arts (Chen with a BFA in animation in 2008, McCorriston with one in theatrical design and technology in 2009) and are artists as well as dealers. McCorriston, who grew up in New Hope, Pennsylvania, describes her personal practice as encompassing fiber arts and installation. Born in Guangzhou, China, Chen is a fashion, editorial and alternative-process photographer who has explored techniques like dry-plate tintype and photo weaving in his work.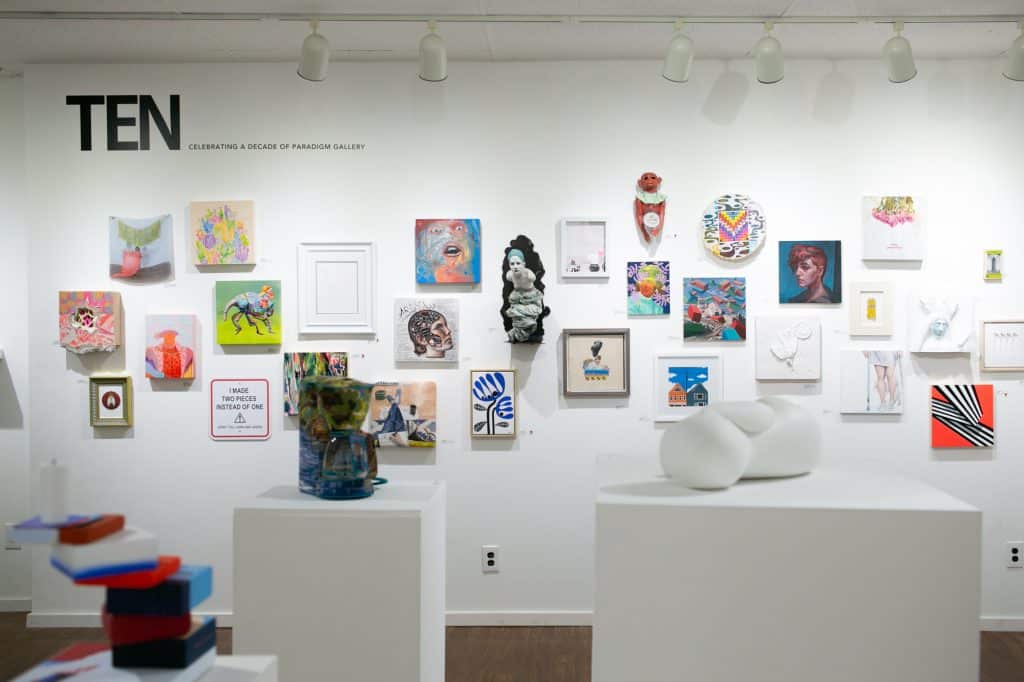 The two became collaborators while still in school, when McCorriston began styling Chen's photoshoots. They worked together so often that, after graduation, they started looking for a shared studio space. When they found one — which McCorriston describes as "a quaint storefront with immense potential" — they quickly invited their friends to create installations there, an experiment that blossomed into Paradigm.
Four years later, McCorriston says, "we had a regular roster of represented artists, moved the gallery into a space four times the size, quit our day jobs and started working with interior designers much more frequently, along with our gallery programming." With the new space up and running, they branched out into a consultancy practice, and Paradigm Art Advisory was born. Through this enterprise, McCorriston and Chen curate custom collections of contemporary art and murals for commercial and private clients. Recent projects have included the Heid Building, a hip residential property in Philadelphia's Callowhill area, and Hotel Revival Baltimore.
Since Paradigm's founding, McCorriston and Chen have managed to attract clients as diverse as Soho House and collectors Swizz Beatz and Alicia Keys while still taking on community-based projects through their public-art series, HAHA x Paradigm. Although COVID-19 has temporarily halted some of their on-site activities, such as art classes, they've stayed engaged with the community through initiatives like Insider Picks, a series of virtual exhibitions they launched to raise funds for artists, nonprofits and small businesses impacted by the pandemic.
Introspective spoke to McCorriston about their unique approach to curation, what inspires them and how they see their gallery in the context of the wider and ever-changing art world.
Is Paradigm known for works of a specific style, genre or movement?
Our curation is guided by the technique, skill and story behind a piece of art above all, but it straddles a number of contemporary genres. We want artwork collected from Paradigm to be engaging for decades to come, whether it is in a public space or a private home. We place artwork in which observers can feel the emotion, appreciate the skill set it took to create it and joyfully start a conversation about it that changes with time.
What's one piece you offer on 1stDibs that exemplifies this approach?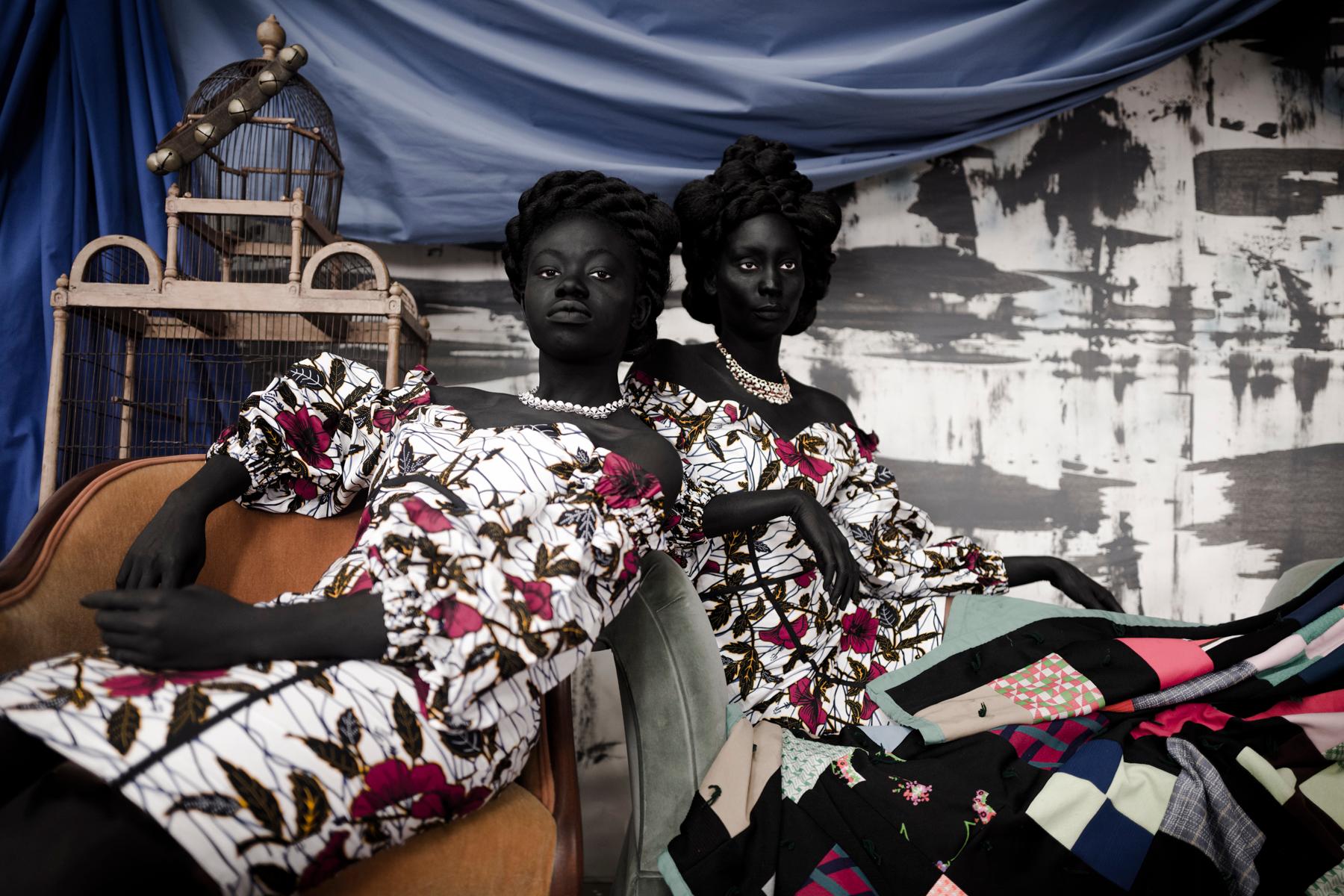 The Salon of Oluchi Oneya and Leenos the Forgiving, by photographer Shawn Theodore, is a perfect example. It's a piece where every detail has been considered, and the artist's mastery truly shines through. His solo exhibition "Night Stars" is currently on display in the gallery.
What drew you to your current location?
Our location is my favorite part of our gallery space and offices. We're on Philadelphia's historic Fabric Row, in Queen Village. The street has a more-than-100-year history of creativity, and the small businesses alongside the fabric shops truly keep this spirit alive. People are creating and selling their own fashion lines and housewares right here, and often it's the only place you can get them. It's the perfect home for Paradigm and the unique artwork that we offer.
How has launching Paradigm Art Advisory affected your business?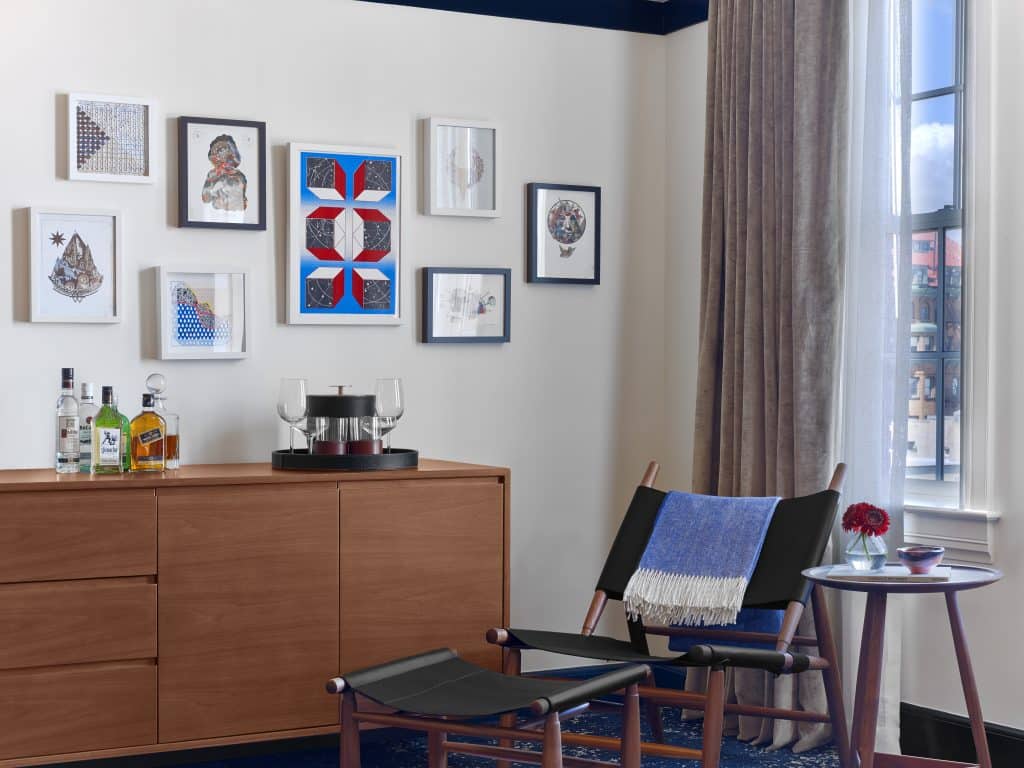 In 2015, we tackled our biggest project yet, our first full hotel. Hotel Revival Baltimore was the perfect project to truly launch the business, with ownership deeply involved in the process, bringing us in to start planning the artwork fairly early on. The artwork was not an afterthought on this project.
The boutique hotel now boasts a collection of over five hundred unique pieces of artwork throughout. From a lobby mural to artist-designed wallpaper, there's artwork at every turn.
I remember feeling joyfully intoxicated and genuinely emotional walking through every room and hallway as we completed installation, knowing the individual room collections like the back of my hand after two years of working on the project. It was at that moment that the gears started turning and we started to actively pursue larger projects in a much bigger way. We were too thrilled with it all to stop with Revival.
What's the rarest or most unusual object you've ever had at Paradigm?
Our artists constantly amaze us, especially with their one-of-a-kind commissioned artwork for Paradigm Art Advisory projects. It was fascinating to see Hyland Mather's creation of a grand sculptural lobby mural for the Heid come together. He used materials from the historic hat factory that once operated in the building.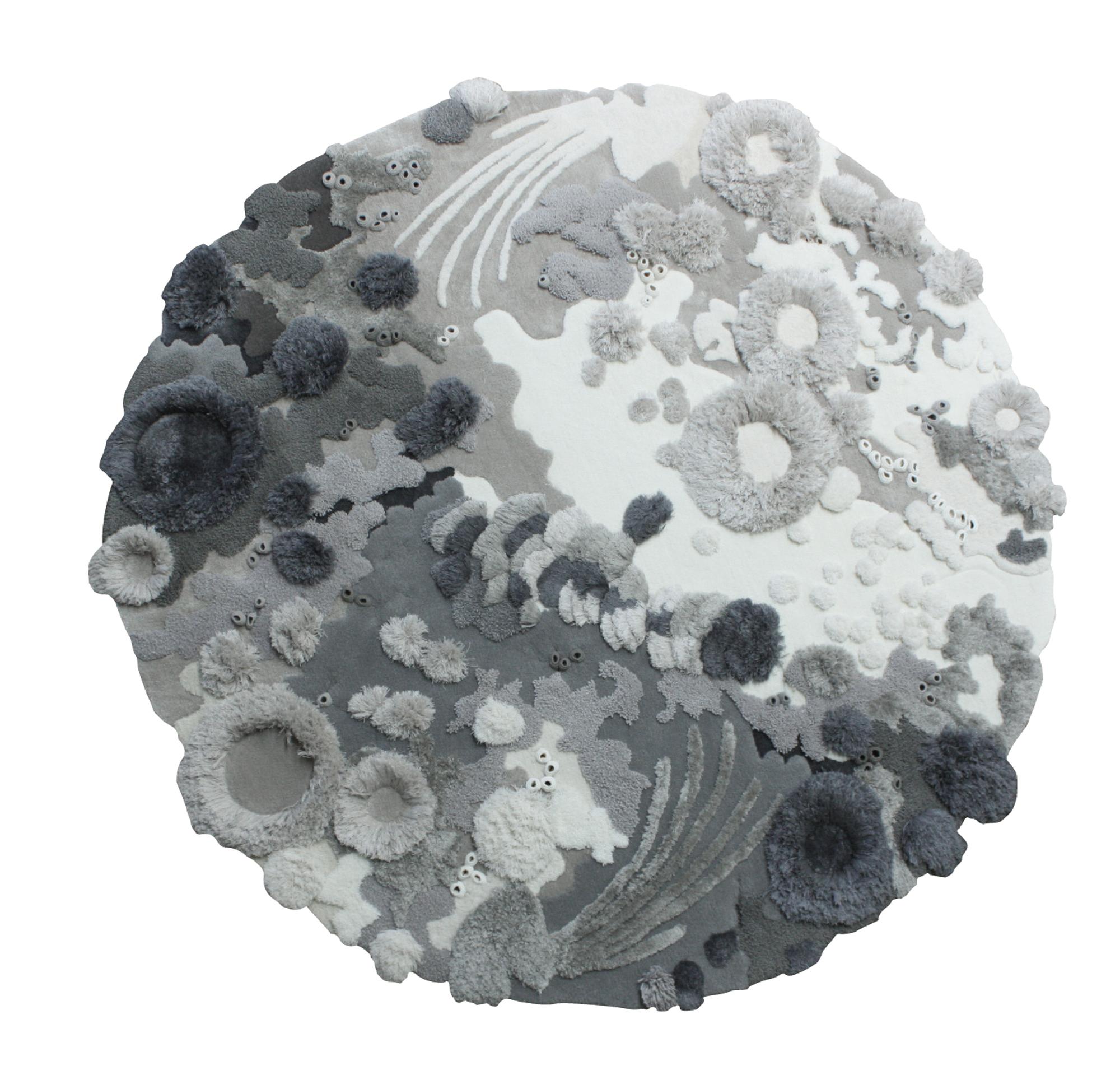 Because of my background in fashion and fiber arts, I always have a soft spot for especially skilled fiber-based artwork, so Vanessa Barragão's Full Moon is another piece that comes to mind. It was created by hand using latch-hook, hand-tufting, embroidery, felting and crocheting techniques in the artist's studio in Portugal.
Do you notice any particular styles or types of objects becoming more popular among your clients?
More than ever, clients are buying what they love, which is a thrill for us. We're always happy to discuss artworks as long-term investments, of course, but the question we always go back to is, How does the piece make you feel?
We've had more captivating phone and video calls with clients over the past year than ever before, and often it's to talk about the depth of joy a certain piece of art brings to them. At the end of the day, emotion, enjoyment and the support of an artist's practice should guide your collecting choices, because those are the feelings that will stick with you long after the initial purchase.
Is there an item you regret having sold?
I came very near to this experience recently. There's a painting by Katherine Fraser that appeared as newly sold in our system when I came in to work one day, and I immensely regretted not collecting it myself for my partner, Langston.
Little did I know that the artist had requested that it be pulled from sale as an anniversary gift for us. I'm still teary-eyed about it and can't believe that it's in our home forever. The power of art is tangible in my life every single day, and I'm tremendously grateful for that.
---
Sara McCorriston's Quick Picks