I have Patrick!" This recurring line from the film The Devil Wears Prada is not so much spoken as triumphantly proclaimed by a frazzled, phone-wielding assistant to Miranda Priestly (Meryl Streep in the titular role of a barely veiled Anna Wintour). It is a signal of competence and skill in the high-stakes world of high fashion, and no last name is necessary, because everyone knows which Patrick is on the line: It's Patrick Demarchelier.
The renowned photographer's work is the subject of an exhibition opening February 8 at Staley-Wise Gallery, in New York. "What's so interesting about the work of Patrick Demarchelier is how people respond to it," says Etheleen Staley, cofounder of the gallery. "They really go for it. There's something very attractive. It's clean. It's modern. It's of the moment. It's immensely clever and well composed."
Spanning 25 years of Demarchelier's career, from 1992 to 2017, the show brings editorial and commercial fashion photographs commissioned by the likes of Vogue and Dior together with portraits of celebrities (Princess Diana, Leonardo DiCaprio), supermodels (Kate Moss, Karlie Kloss), star athletes (Usain Bolt, Stephen Curry) and an especially handsome lion (Demarchelier is a lover of animals and Africa).
"His pictures are hard to categorize," Staley says. "They all have a certain glamour to them, but they're not just one kind of photograph. He photographs in different styles."
Rare in a top photographer, versatility is among Demarchelier's defining qualities. "He can happily fit into any situation," says the legendary stylist and creative director Grace Coddington, who has worked with him since the late 1970s. "He can shoot indoors or out, with a model or an actress, and he never fails to produce a gorgeous photograph."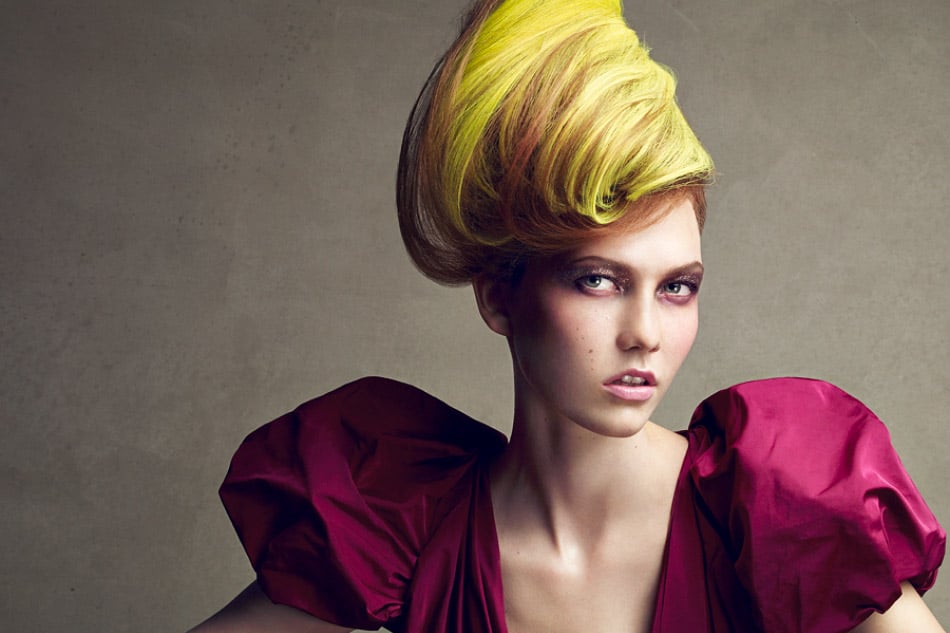 Liz Tilberis, who edited Harper's Bazaar from 1992 until her untimely death from ovarian cancer in 1999, concurred. In an interview with Fashion Television at the opening of Demarchelier's 1995 exhibition at Tony Shafrazi Gallery, Tilberis had this to say: "For a magazine like Bazaar, where we have to change a lot — we want to do a lot of things in many different ways — he's ideal because he can turn his hand to absolutely anything and make a really stunning picture."
"Patrick doesn't have a big ego," observed Cindy Crawford at the height of the supermodel era. "He doesn't feel he has to put his stamp on every one of his photographs."
Rather than cultivate a difficult reputation or a signature aesthetic, Demarchelier, now 74, seeks to capture real, honest moments that portray personalities — and the clothes they're wearing — in their best light. He says he has no interest in showing what he describes as "the dark part of people"; choosing black and white over color is enough "to give a little mystery to the picture."
Aided by the easy joie de vivre (and charming Franglais) of a native Frenchman and the highly efficient intensity of a 43-year resident of New York City, he chats with his subjects to help them relax and is careful not to over-direct them. "The idea is always the same: Let people be themselves," he has said. "You don't want them to pose or be self-conscious. The accident is the best picture — the one you're not expecting."
To hear the endearingly humble Demarchelier tell it, his entire career is simply an accumulation of happy accidents, beginning with his stepfather's decision to present him with an old Kodak camera as a 17th-birthday gift. Enchanted by photography, he soon moved from his hometown of Le Havre to Paris but struggled to find steady work in the profession until he landed a job as the photographer at a modeling school. He had never before shot a frame of fashion.
---
"The idea is always the same: Let people be themselves. You don't want them to pose, or be self-conscious. The accident is the best picture — the one you're not expecting."
---
He tends to skip over the ensuing decade, spent honing his craft across Europe, including through a mid-1960s stint assisting Swiss fashion photographer Hans Feurer and regular contributions to French Elle, where he worked his way up from childrenswear assignments to cover shots.
In 1974, Demarchelier's refreshingly open and spontaneous approach to fashion photography caught the eye of Condé Nast editorial director Alexander Liberman, who hired him to shoot for American Vogue and, later, its British counterpart. Demarchelier moved to New York the following year.
Princess Diana came calling in 1989. "I had done a picture for Vogue in which a model was opening her coat to show a picture of a little, laughing boy tucked into the inside pocket," he has related. "The boy was, in fact, my son, and Diana, maybe because of her little boys, loved that picture so much that she got in touch. We became friends."
Demarchelier became the first non-British official photographer of the British royal family. The secret to his stunning portraits of the People's Princess: on-set comic relief. "I had seen paparazzi pictures of her laughing, and that was when she was at her prettiest."
"Patrick takes simple photographs perfectly, which is of course immensely difficult," Wintour wrote on the occasion of a 2015 retrospective of Demarchelier's work at Christie's in New York. "Working without ornate settings, often in black and white, he makes attractive women look beautiful and beautiful women seem real."
In recent years, he has shifted from shooting on film to almost exclusively shooting digital, but there is no replacing the ritual of the pre-shoot Polaroid. The Staley-Wise exhibition includes approximately 60 of these analog test shots, framed and matted in large groups for what Staley describes as "a very striking effect."
With decades of iconic images to his name, Demarchelier is reluctant to play favorites (although he is quick to praise one "perfect" portrait subject: Puffy, his long-haired dachshund). "He has always been much more interested in the future than in the past," says Staley. "His work continues to open up — less classic fashion and more experimental. I can't wait to see what's next."
Shop all Patrick Demarchelier at Staley-Wise Gallery