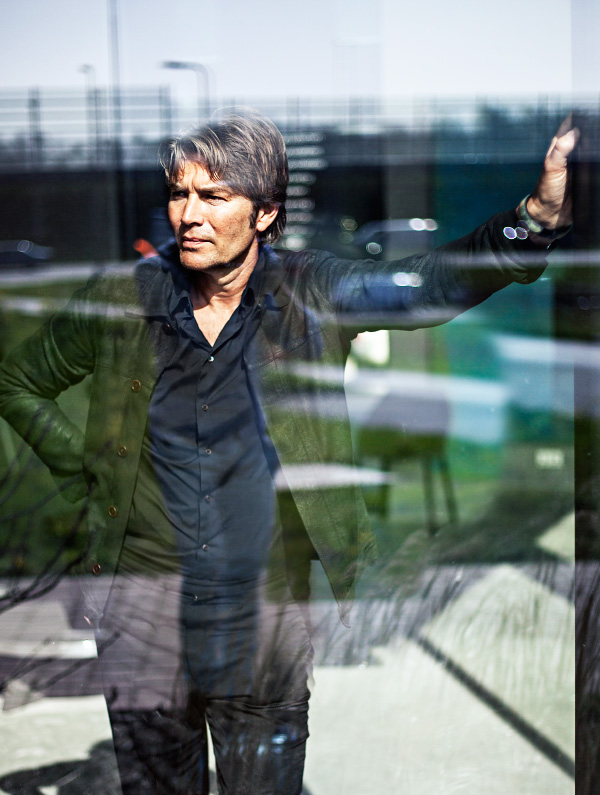 Piet Boon grew up just outside Amsterdam, but it would be a mistake to lump him together with other Dutch designers. While the radically whimsical and conceptual creations of Marcel Wanders, Maarten Baas and Hella Jongerius have made the Netherlands one of the most closely watched nations on the international design circuit, Boon's star has been on a steady rise for vastly different reasons. His buildings, interiors, furniture and accessories make no tongue-in-cheek statements or playful riffs on historical decoration. Instead, his work offers a muscular minimalism, with architectural details and furniture featuring robust, hefty proportions mixed with warm, natural materials.
"Our designs are always feeling very simple," says Boon, who, as a good Dutchman, has  just arrived at our Manhattan meeting on a bicycle. "A residence should be very calm. If you make things too fussy, you become tired of it in a few years. I think a home should last for a long time and that the materials should only get more and more beautiful with age."
Boon has been in the game for years, watching different trends come and go, but he has held fast to his particular point of view. Even if you haven't seen his projects, you've probably seen interiors influenced by his trademarks — tall baseboards with simple profiles, cabinetry with thick edges and inset doors, kitchens and bathrooms with beefy stone countertops and deeply plush sofas and armchairs with broad, boxy arms.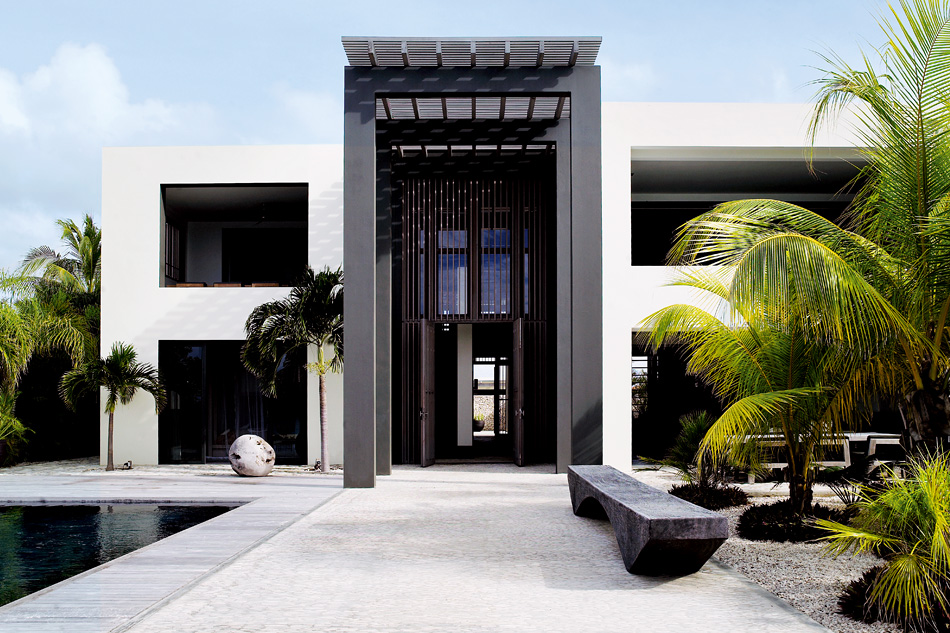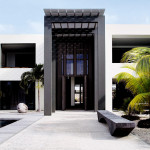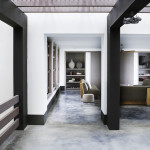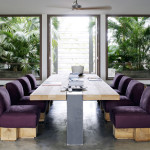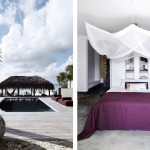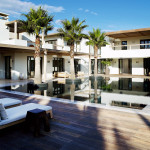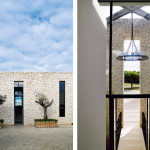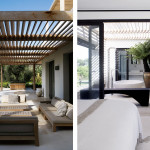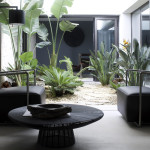 The self-taught designer founded his firm as a construction company in 1983. Before long, however, he realized that he was designing much of what he was building — and that when he took direction from other designers, he was often disappointed by the results. "I was always a little frustrated by the designs we had to do for other architects," he says. "So we started doing more and more of our own designing, which grew bigger than the construction part of the business." Along the way, he met and married Karin Meyn, an interior designer who became his business partner and Creative Director of Interior & Styling. (They are no longer  married but continue to work together.)
Since then, Boon has become something of a Dutch lifestyle guru, creating projects and products that promise simple, timeless, relaxed living for our frenzied world. In addition to completing private European homes and numerous villas in the Caribbean (some of which are available to rent by the week), his studio of 40 has helped him tackle a surprisingly diverse portfolio of commissions: a special-edition vehicle for Land Rover every year, white porcelain dinnerware with a matte exterior and glazed interior for Serax, light fixtures with simple geometric shapes for Moooi (Wanders's design brand) and a wide range of hardware, flooring, doors, wallpaper, fireplaces and other products manufactured by a variety of companies.
He also has his own extensive line of furniture, the Piet Boon Collection, which is presented in a permanent showroom in Milan, as well as a newly launched line of kitchens displayed in a dedicated space next to his studio in the town of Oostzaan, north of Amsterdam. And in case the hundreds of photos collected by design bloggers and Pinterest users aren't enough, Boon has  published five books dedicated to his firm's work.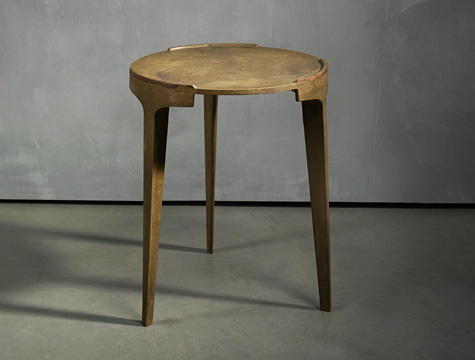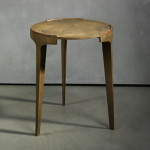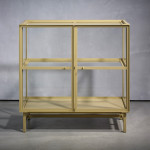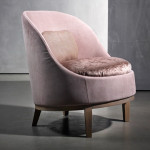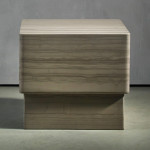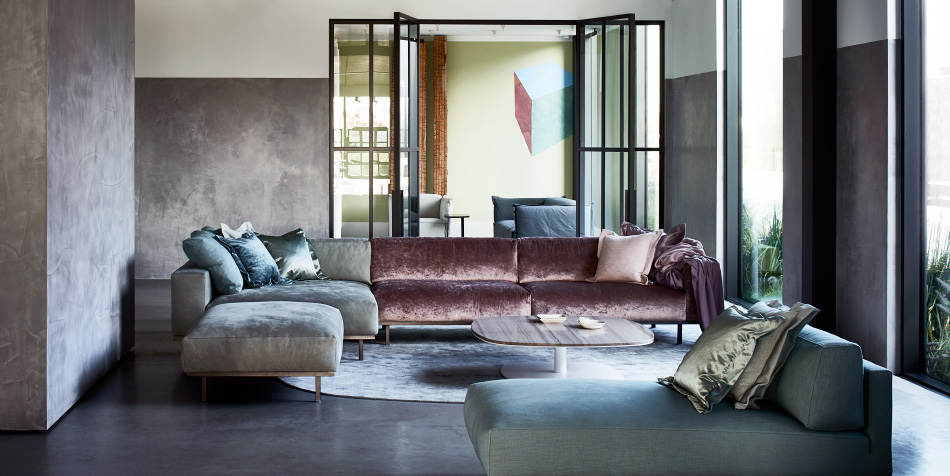 ---
"A home should last for a long time, and the materials should only get more and more beautiful with age."
---
This past October, Boon's design for the Jane restaurant, run by chefs Sergio Herman and Nick Bril in the chapel of a former military hospital in Antwerp, Belgium, took top honors for an international eatery in the U.K.-based Restaurant & Bar Design Awards. The dining area features an enormous 39-foot-wide black starburst chandelier that weighs nearly a ton, tall quilted wall panels in a muted sage and contemporary stained-glass windows by Studio Job beneath a soaring vaulted ceiling left in its time-damaged state.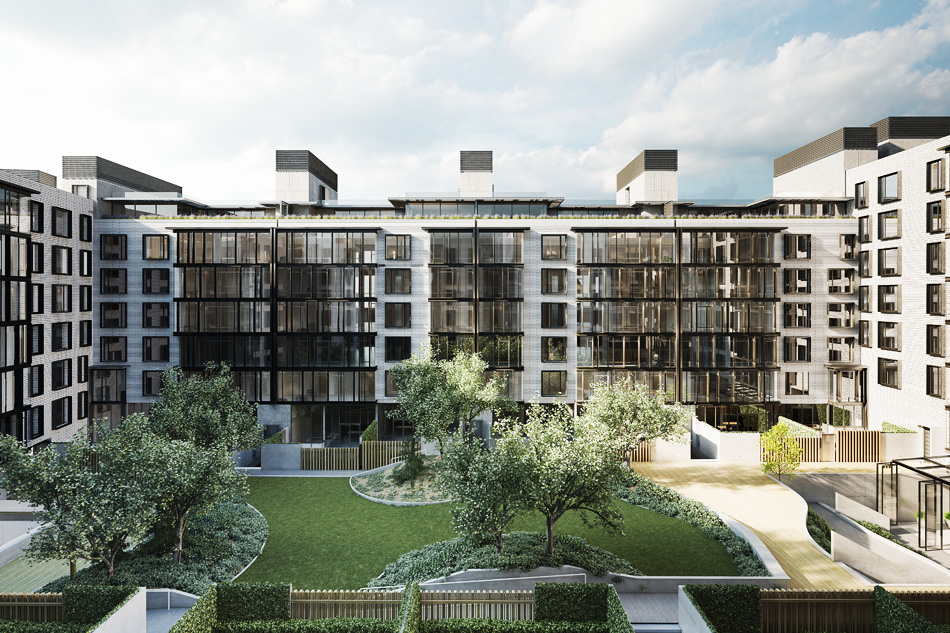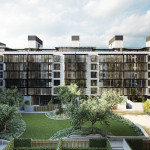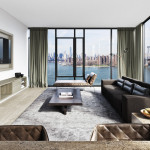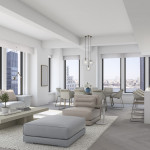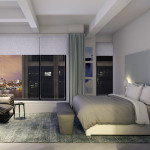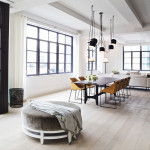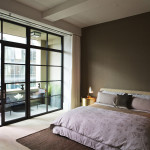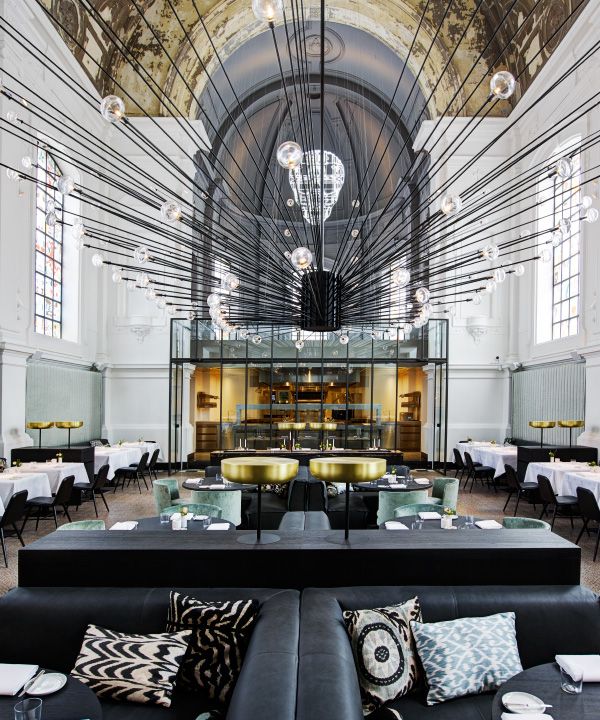 Boon is now having a major American moment. Developers, it seems, have realized that his brawny, simple details are just as appealing to U.S. home buyers as they are to Europeans. In New York, three major condominium projects have received the Piet Boon treatment: Huys, a 17-story building on Park Avenue South in Manhattan, which sold the majority of its 58 units before it was completed in 2014; Oosten, a 216-unit, full-block development in Williamsburg, Brooklyn, which recently set a square-foot-price record for its neighborhood; and 101 Wall, a converted 1931 Art Deco tower with a white-glazed-brick facade, which has sold nearly half of its 52 units ahead of its expected completion this year.
John Lari, principal of Claremont Group, which developed 101 Wall, says his company chose Boon because it wanted a designer who could blend a fresh, contemporary aesthetic with the building's historic bones. "Piet Boon exemplifies that very balance, with clean lines and refined minimalism," he says. "There's this sense of permanence and everlasting quality that is often missing in new construction."
Farther afield, Boon has just been tapped to design a new Park Hyatt hotel in Hanoi, Vietnam, and a development of upscale cottages in Antigua. But no matter how busy he gets, the designer says he continually reminds himself to focus on the basics — light, air, views and the simple pleasures that are intrinsic to every project site. "We want to find out where the sun and wind are going to be and identify the nicest places to sit," he says. "For me, it's very important to look at these things and how our design interacts with the natural elements."
He may have a signature style, but by working this way, he believes "we can make each home a little bit different from what people are used to."
---
Piet Boon's Quick Picks on 1stdibs