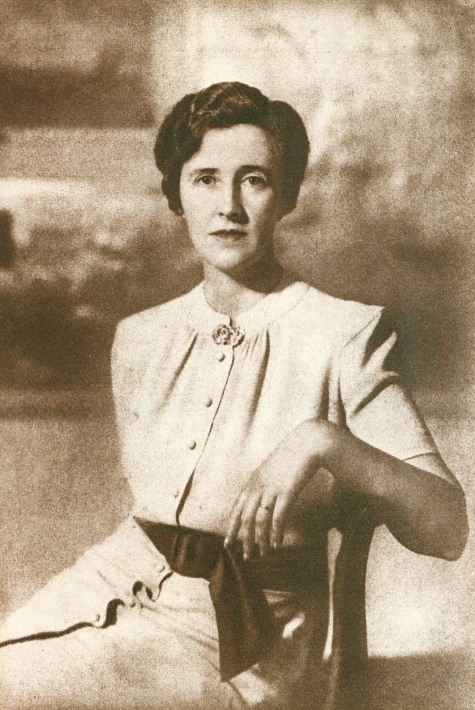 There was a time when being "Jessuped" meant initiation into one of America's most exclusive, if unofficial, clubs. Such moneyed names as Ford, DuPont, Kennedy, Mellon and Reed all belonged — sometimes three generations of a family were members. What did the expression actually mean? That Polly Jessup, the grand dame of Palm Beach decorators, had furnished your home. Don't be surprised that you have never heard of this influential woman. Jessup wanted it that way. Unlike many of her peers who defined the decorating trade in America during the first half of the past century — Elsie de Wolfe, Dorothy Draper and Frances Elkins, to name a few — she never courted publicity. Few residents of Palm Beach do; the current president and his family are among the exceptions.
This November, the Preservation Foundation of Palm Beach will put a well-deserved spotlight on Polly Jessup's legacy with both an exhibition about her life and career and a five-year-long annual lecture series named for her, each installment of which will feature a leading local interior designer discussing a landmarked house in town. Leta Austin Foster, one of Palm Beach's reigning doyennes of decor, who counts Jessup as a major influence, will inaugurate the series, which Jessup's nephew Ron Daniel and his family are underwriting. (In her talk, Foster will discuss 200 Regent Park, a 1950 Regency-style house by Palm Beach architect Clarence Mack with an interior originally designed by Billy Baldwin, which she thoroughly modernized.)
Born in 1899 in Hartford, Connecticut, Pauline Daniel grew up in a cultivated and affluent New England family. "From early in life, Miss Polly, as I used to call her, showed herself to have a marvelous eye," Ron Daniel recalls. "So, too, did her younger sister, Peggy, from whom she was inseparable. Peggy became an assistant print curator at the Metropolitan Museum of Art — quite an accomplishment for a young woman in the nineteen twenties!"
The Grande Dame of Palm Beach Decorators Has Her Day in the Sun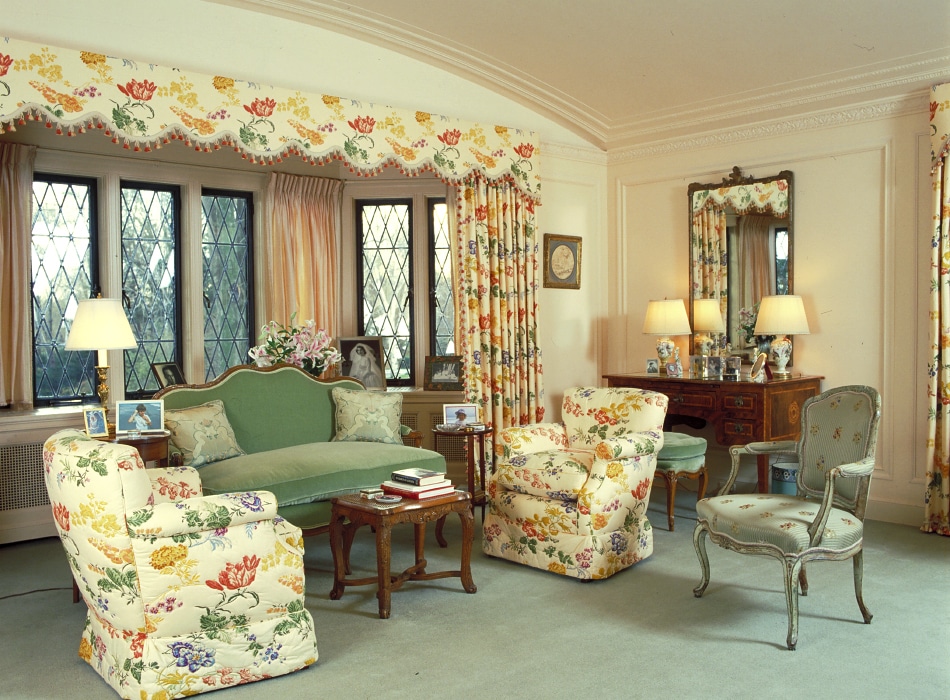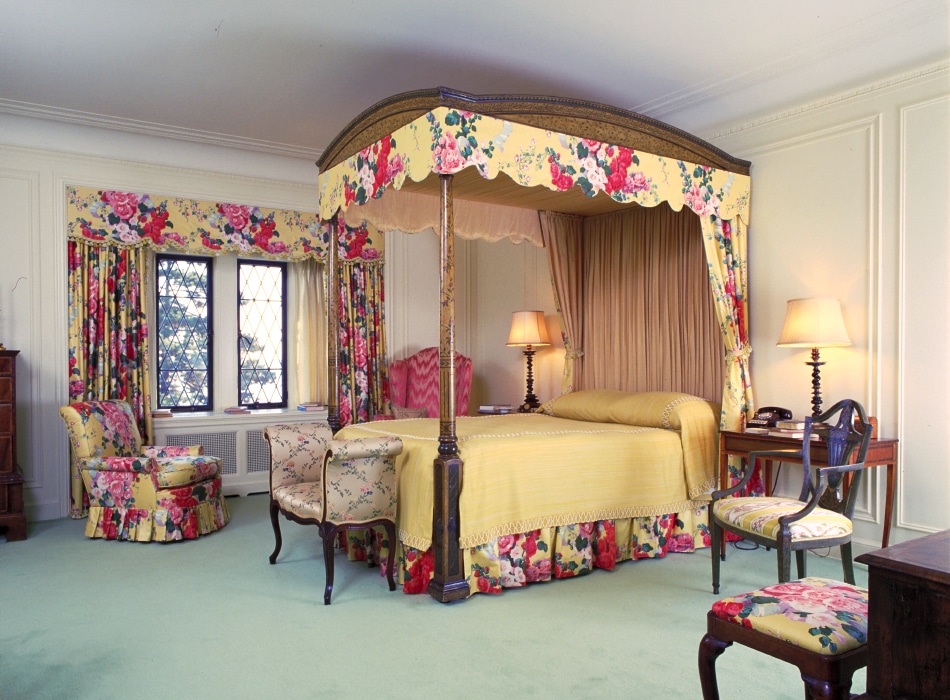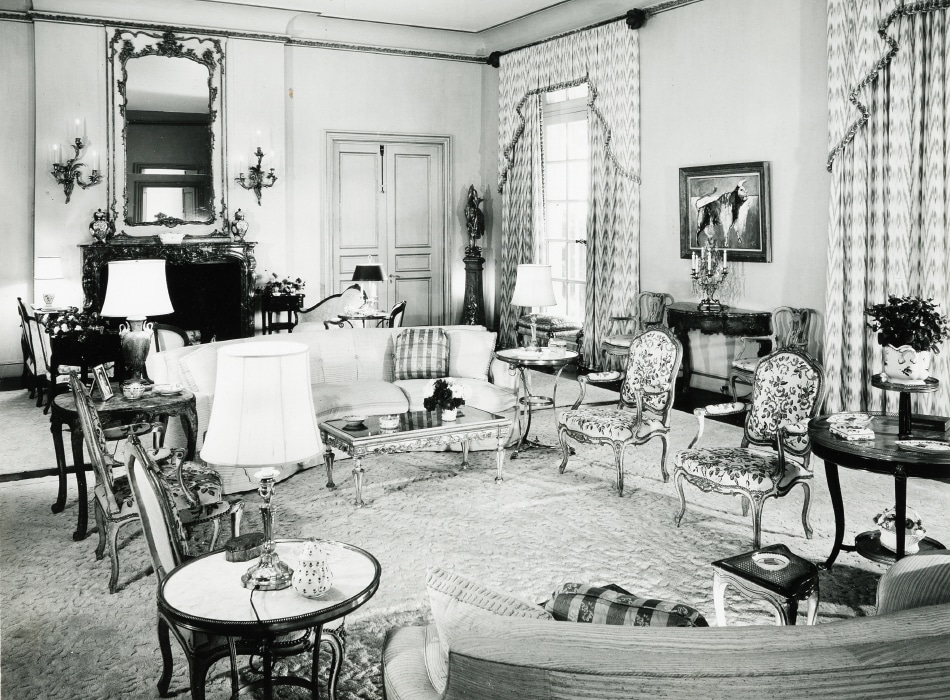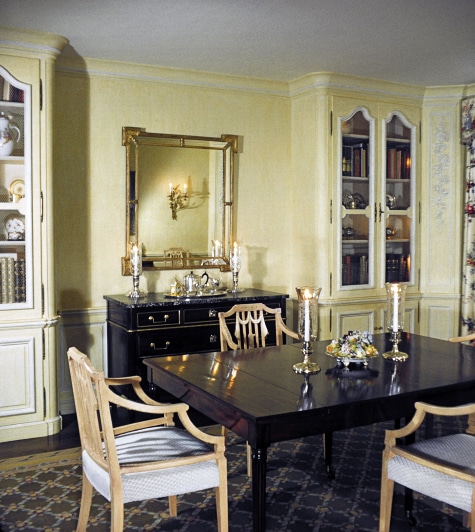 Polly married John C. Jessup, a trained engineer who worked as a banker in New York. When his employer financed the building of the Holland Tunnel, in the early 1920s, John was charged with supervising its construction. The job required him to spend time in the caissons deep underwater, which resulted in his developing a serious case of the bends. Although he survived, he was advised by his doctor to move to a more temperate clime. That is how he came to work for the mining tycoon Joseph V. Reed, who had acquired a large parcel of coastal land in Florida called Hobe Sound that he wanted to develop. John was tasked with testing the water quality and then researching what kinds of plants might flourish there. Eventually, he helped Reed introduce cattle to nearby Wellington. "My husband loved [Florida] because he felt it was the last pioneer state," an 88-year-old Jessup recalled in a New York Times profile of her in March 1987. (She died in August of the following year.)
Of course, Jessup was something of a pioneer too. When she and her husband arrived in Palm Beach, in the mid 1920s, the gifted architect Addison Mizner was already well on his way to putting his charmingly idiosyncratic Mediterranean Revival stamp on this tropical enclave for high society. To help with the work, he had recruited a crew of talented artisans, and Jessup took advantage of their proximity and skill by commissioning custom furnishings for her home. When friends saw how inviting her interiors were, they requested her help with their own homes. Before long, she was in the decorating trade, catering to some of Palm Beach's most illustrious denizens.
According to Foster, the Jessup style was the ideal amalgam of comfort, history, architecture, taste and color, which could be tailored to perfectly suit the needs and desires of each client. Although you can't say she had a specific look, she certainly shared Elsie de Wolfe's conviction that rooms should be light and airy, with a touch of feminine charm. She also firmly believed that the most attractive rooms were those that truly looked lived in. The exhibition in Palm Beach will feature images of the interiors she designed for Mrs. Edward Swenson, John B. Ford Jr., and Mr. and Mrs. Henry Clay Ford, along with recollections from clients and colleagues.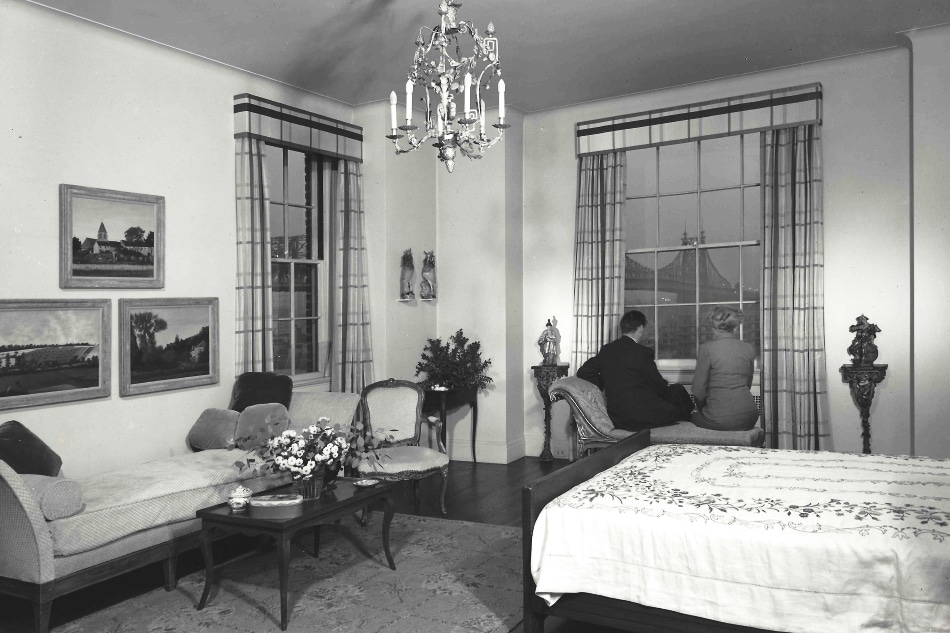 "People who came to Palm Beach rarely used 'outsiders,' " Foster notes. This was long before the jet-set era. Those journeying there still took trains or boats, a trip that often took several days. Materials required to furnish a home that could not be acquired locally might take weeks — even months or a year, if imported from Europe — to arrive. So, a gifted local decorator was guaranteed to be busy and needed to have a stock of high-quality elements on hand for projects.
Jessup soon had just that. It was all due to the near-biblical San Felipe hurricane of 1928, which made landfall nearby with 125-mile-per-hour winds that ripped off roofs, flooding houses and killing thousands of people. In its aftermath, antique furniture and paintings were spied floating in Lake Worth (as the stretch of Intracoastal Waterway to the west of Palm Beach is known). Jessup sent men out in boats to rescue the furnishings and stored what was salvaged in an empty warehouse in West Palm Beach, one of the few structures the hurricane had not destroyed.
---
When the designer died, there were 52 people working at Jessup, Inc., which encompassed woodworking, upholstery, painting and curtain shops and a packing and shipping department, along with five decorators.
---
Demonstrating her entrepreneurial savvy, she quickly negotiated to buy the building and turned it into a restoration workshop. (Sixty years later, when Jessup died, there were 52 people working at Jessup, Inc.) That warehouse encompassed woodworking, upholstery, painting and curtain shops and a packing and shipping department, along with a kitchen, a dining room for senior staff and an office for five decorators. An adjoining building was stacked full of antique wood paneling, flooring and timbers. Jessup met clients in an office she kept in town and resided in an apartment upstairs. She also had an office in New York.
Mimi McMakin, a partner in Kemble Interiors and revered Palm Beach decorator, worked for a time at Jessup, but as an independent contractor. It was a way to learn the business from a woman she considered a consummate professional while also making use of her artisans. McMakin recalls how Jessup, already in her 80s, would arrive at the warehouse around 10 each morning "exquisitely dressed" — she favored Mainbocher — and, with hands behind her back, would stride through the workshops, greeting staff and checking on the progress of all her projects. "She treated everyone the same," says McMakin. "She was always gracious, a true lady. I never heard her raise her voice or get angry. Everyone respected her." The craftspeople, who were the best to be found, never left for other jobs. According to McMakin, a furniture maker named Eddie was so attuned to antique wood he could sniff out a piece that had been repaired or reconditioned, saying: "Madame, this piece is not correct."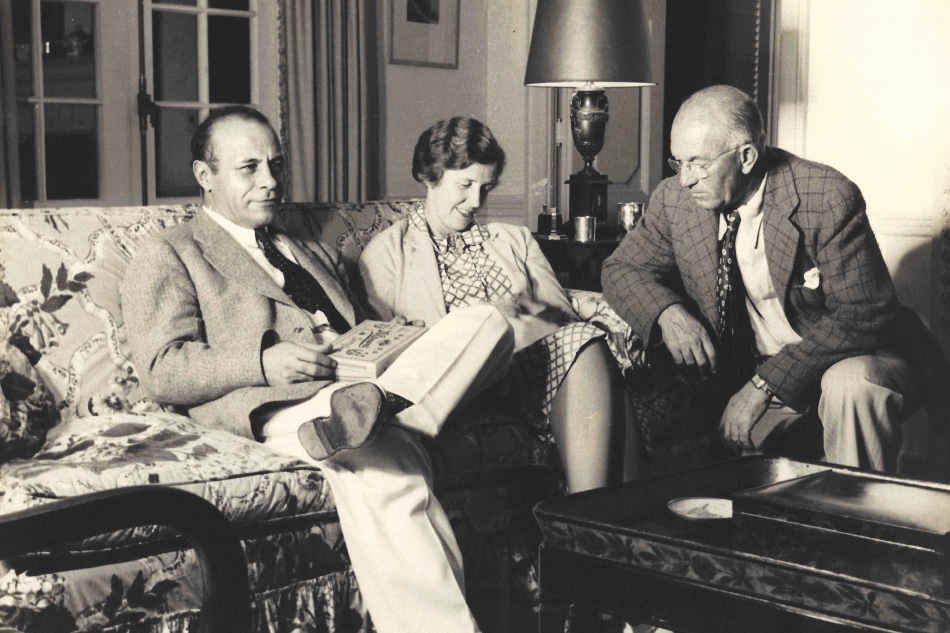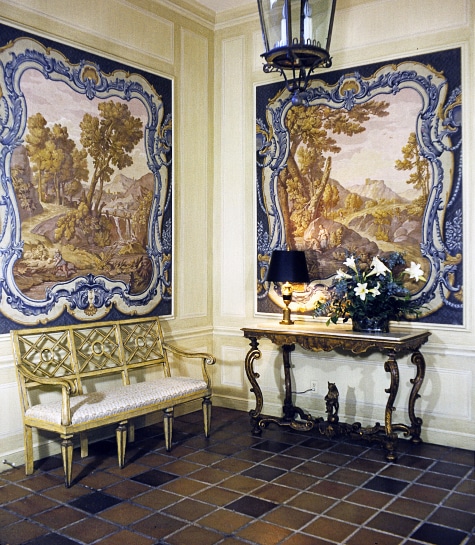 McMakin and Foster both marvel at how expert in all the technical details of interior architecture and design Jessup was, considering she was self-taught. She was exacting in planning rooms, making curtains in full scale on paper, which were then hoisted on a rack to see how they might suit the depth and height of a room. She also had all the custom furniture drawn to scale and requested her other decorators to make renderings of the rooms they designed, enabling clients to see exactly what the interiors would look like.
Jessup scrupulously documented projects with drawings, swatches, samples and photography, so damaged furnishings could be easily replaced or repaired or the room refreshed with new pieces. This attention to detail earned her the respect, and often devotion, of clients, some of whom considered her family. That was certainly the case with Edsel and Eleanor Ford. In addition to decorating their home in Grosse Pointe, which is now a museum, she oversaw the furnishing of Skylands, their dramatic stone estate in Seal Harbor, Maine, now owned by Martha Stewart, who has maintained the spirit of the original decor. So appreciative were the Fords of Jessup's work, taste and, clearly, friendship, as well, that they gave her a car custom made to her specifications.
When Jessup died, those who inherited the business chose to destroy much of her archive, which included not only the documentation of the rooms but also the accounting ledgers for the projects. The material was considered too private to be preserved even for historical research. That was only 30 years ago, but it was the end of an era and a way of life.