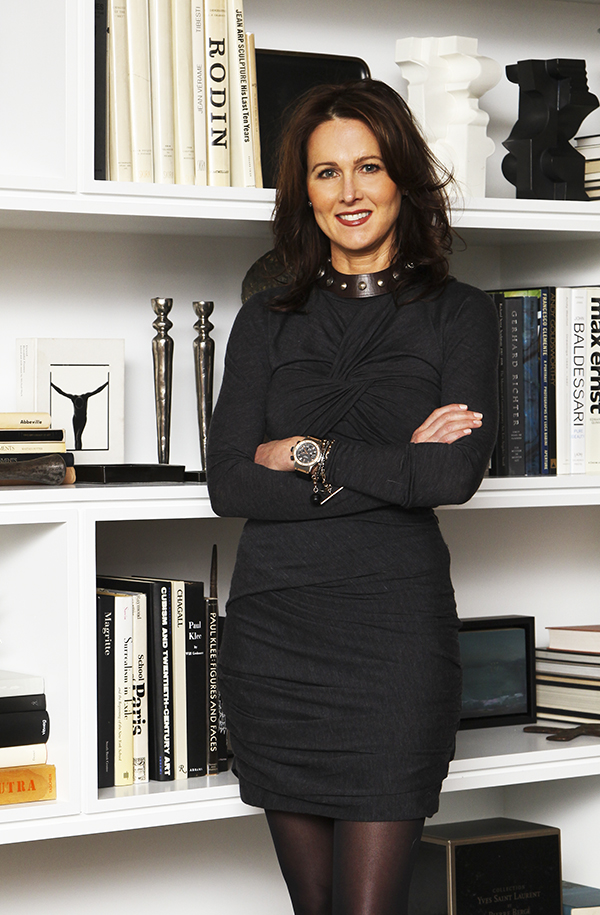 On a recent chilly morning under a heavy sky, a quiet hum of anticipation radiated through Roark, Lisa Bowles's new store that officially opens tomorrow on New York's Upper East Side. James, Bowles's 13-year-old Jack Russell terrier snoozed atop a finely weathered de Sede leather daybed, a Cire Trudon candle let off a deceptively summery hint of basil, and through the soaring windows that enclose the space on two sides, glimpses of the Roosevelt Island Tram skimming past offered proof that Bowles is definitely not in East Hampton anymore.
Bowles first opened Roark — named after The Fountainhead protagonist Howard Roark — 11 years ago in Sag Harbor and moved it to East Hampton seven years after that. Largely focused on European inventory from the 18th century up through the mid-1950s, Bowles did a brisk business with the summer crowd, happily adapting to the feast-and-famine pattern that defines business on Long Island's East End. Yet several years ago, the city, where she spent half her time, began exerting its pull, and after selling her Sag Harbor home (in two days) last June, she began zeroing in on an available space — modern, loftlike and double the square footage she then had — on the sixth floor of the New York Interior Design Building (at 306 East 61st Street). Though she briefly considered maintaining two locations, she quickly decided to devote herself completely to the New York store. "I can already feel a level of drive in myself that is elevated from moving here," says Bowles. "I'm surrounded by amazing dealers and in an amazing building that has long had a great reputation in the design community."
Her first week of being (unofficially) open this past fall yielded as many visits from big-name designers as she'd typically see in a whole Hamptons summer: The likes of Victoria Hagan, Madeline Stuart, Steven Gambrel and Randy Kemper and Tony Ingrao all promptly paid her a visit. "For those people to be your first clients," she says with a laugh, "you've got to feel like you're doing something right."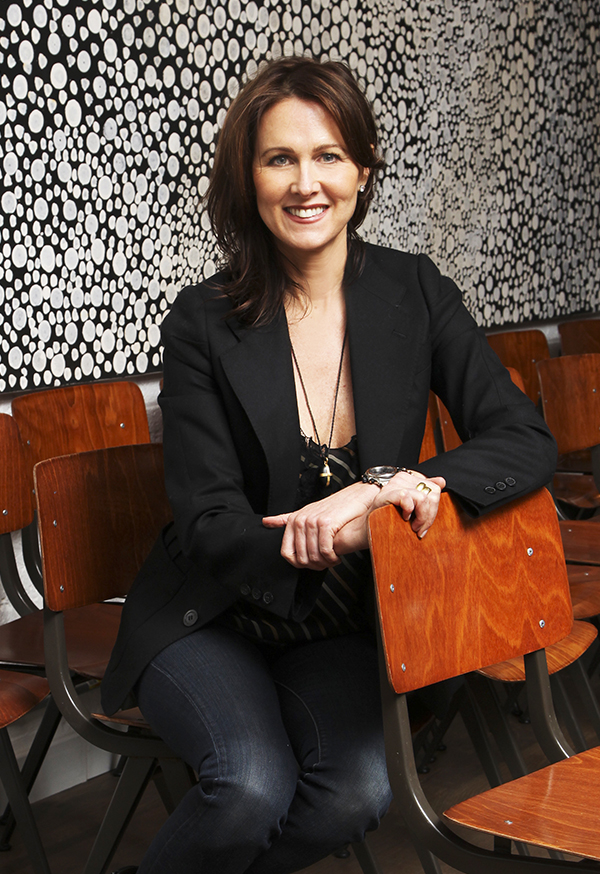 Bowles is not just doing something right — she's doing something right, very deliberately. Her inventory, whether it's from the 18th century or the 20th, Italy or Belgium, rendered in metal or wood, is united by a steadfast commitment to clean lines, a straightforward level of presentation and an emphasis on quality of form over embellishment. "I feel like the base of my business comes from a modernist approach," she says.
Her commitment to this aesthetic and her proficiency in recognizing (and mixing) its forms across multiple mediums and centuries is visible everywhere at Roark. In one corner hulks an immensely handsome 18th-century Italian walnut cabinet, while a 1960s black metal Paolo Piva table forms a sculptural web on the floor. Elsewhere, a 1970s Neal Small mirror hangs above an 18th-century Venetian baroque console table topped by a Flemish metal tea caddy. The move to the city has affected her inventory in subtle but sure ways — fewer farm tables and more streamlined, versatile pieces, for example — but the baseline look remains the same, as does Bowles's commitment to how she sources her pieces.
When it comes to stocking Roark, Bowles favors frequent, intense hunts through France, Italy and Spain (and soon, she hopes, Latin America). And she goes beyond known names in favor of distinctive finds. "I don't like the safety of mimicking what everyone else is doing," she says. "I try so hard to find things that you don't generally see elsewhere."
And, most emphatically, she doesn't deal in reproductions. "It's really important to me. I'd rather go to Europe six times a year and find unique things, like the people who inspired me to get into this business did, than produce a line of furniture," she says. "Because that's not fun. There's no story." And for Bowles, the story — whether of a fine European antique or her own unfolding Manhattan adventure — holds the utmost interest.
---
TALKING POINTS
Lisa Bowles shares her thoughts on a few choice pieces.