January 9, 2022While the term "safari style" once evoked classic canvas tents outfitted with Oriental carpets, brass lanterns and mahogany and brass campaign furniture, it is now just as likely to encompass grand homesteads filled with contemporary African art and dramatic feats of eco-architecture furnished with raffia carpets, log tables and local textiles.
For my book Safari Style: Exceptional African Camps and Lodges (Vendome Press), I selected 21 spectacular properties across seven countries — from Kenya to South Africa — that represent the breadth and depth of safari style today, places that provide unforgettable wildlife experiences while showcasing the unique and inspiring aesthetic of African interiors.
As the founder of the luxury travel company Indagare and, before that, the longtime travel editor at Town & Country, I've spent months in Africa and stayed in dozens of extraordinary lodges, camps and private homes.
Some — like Singita Sasakwa, in Tanzania — pay homage to colonial influences with antique furniture, prints and rare books and maps. Others — like San Camp and Selinda Camp, in Botswana, and Mwiba Lodge, in Tanzania — draw on the continent's tradition of trade by incorporating pillows and carpets from Morocco, tribal art from West Africa and lanterns, hammered trays and carved wooden doors from Zanzibar. (The word safari is Swahili and derived from the Arabic word for journey or expedition.)
A number of camps with a more modern perspective — like Bisate Lodge, in Rwanda, and Phinda and Singita Lebombo, both in South Africa — pair local textiles, weavings and crafts with contemporary furniture styles. The most extravagant lodges — like the Farmstead at Royal Malewane, in South Africa, and Kenya's Segera Retreat, which is owned by Jochen Zeitz, the CEO of Harley-Davidson and founder of the Zeitz MOCAA museum in Cape Town — contain remarkable collections of contemporary African art. 
What the properties share is a profound sense of place — which is probably common to all great design, regardless of the continent. Located in stunning landscapes, from the Serengeti Plain to the Namibian desert and Okavango Delta, the lodges emphasize their phenomenal views and offer ample outdoor areas for enjoying the wilderness and wildlife.
They are also, in many cases, designed to blend into the surrounding territory rather than to stand apart from it. At Faru Faru, in northern Tanzania, the Singita ethos of "touching the earth lightly" is infused into the suites through a neutral palette and sustainable materials — woven reed partitions, raffia mats, chunky knotted woolen rugs and rattan armchairs — that connect to the outdoors. Nature is brought indoors through palm leaf weavings, wenge wood tables and collections of seashells, botanical prints, animal horns, landscape photographs and sculptures of the Big Five, as lions, leopards, elephants, rhinos and buffalo are known to travelers to Africa.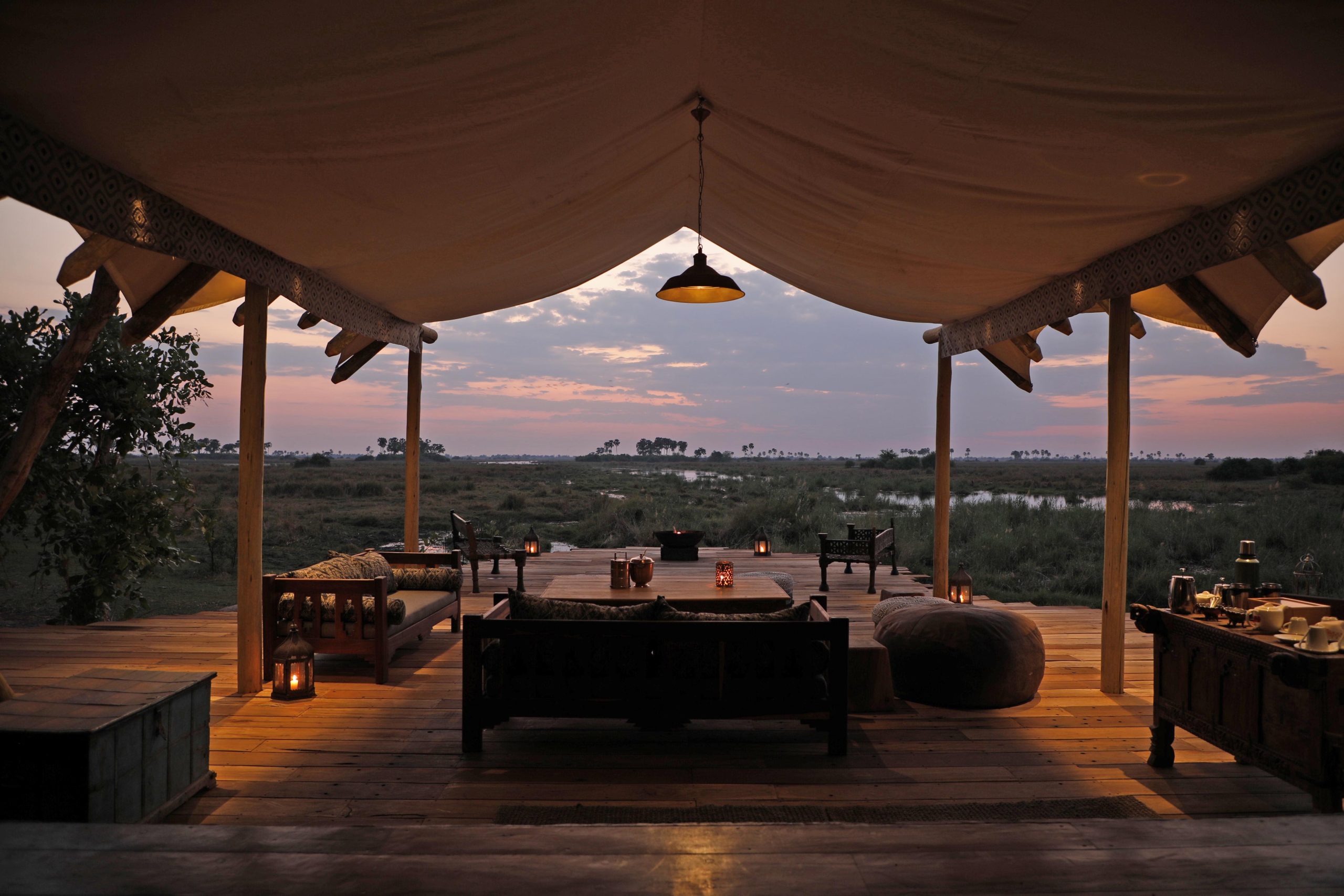 With Safari Style, I wanted to not only shine a light on the natural glories of Africa but also demonstrate how travel-industry visionaries can both connect us more deeply to the places we visit and have a positive impact on conservation and community empowerment — every lodge featured is deeply committed to local employment and wildlife preservation. The book spotlights many of my favorite places to stay while on safari, but it's really a celebration of the profound and powerful beauty of the bush.
Melissa Biggs Bradley's Quick Picks