An object is an object is an object. Or so the logic goes. And yet, for many of us, there is a magical moment when that object ceases to be a mere thing and becomes infused with meaning. A jewel transforms into an heirloom; a handsome piece of furniture tells the story of its past lives (and of those who used it); a painting purchased on a whim, or after much deliberation, becomes part of our personal narrative. Dumb, immutable matter becomes alive. It's an age-old story, but it never grows old.
Which is why great literature has long concerned itself with the sway that things have over our lives. As summer begins to draw to a close, we've culled a collection of books, both new and old, in which objects play key roles in the plots and in the emotional lives of their protagonists. From vintage watches to Old Master Dutch paintings, the objects in these stories not only have character — and, indeed, are characters of real importance — they also astutely illustrate the passion to possess, which affects collectors of all stripes.
---
AN OMEGA SEAMASTER DEVILLE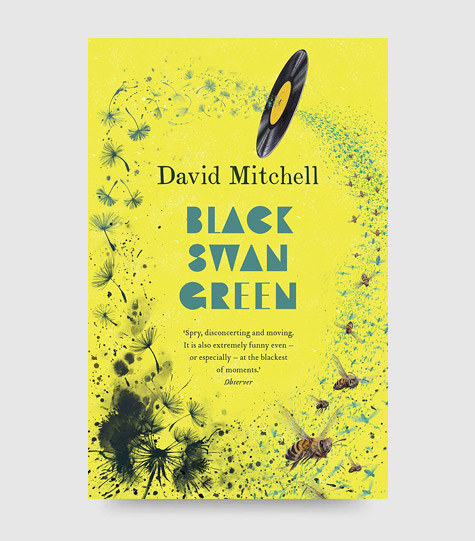 English novelist David Mitchell — perhaps best known for his bravura, genre-bending novels Cloud Atlas and, more recently, The Bone Clocks — also has a quieter side to his oeuvre. In Mitchell's 2006 semi-autobiographical coming-of-age novel, Black Swan Green (Random House), the object of desire is an Omega Seamaster DeVille watch that once belonged to the grandfather of the book's 13-year-old protagonist, Jason Taylor, a schoolboy growing up in the Margaret Thatcher–era English countryside who's afflicted with a stutter and blessed with the articulateness of a poet.
The watch, we are told in the novel's first 20 pages, was a Boxing Day gift from Jason's father, who'd inherited it from his own father:
"Grandad bought it off a real live Arab in a port called Aden in 1949. Aden's in Arabia and once it was British. He'd worn it every day of his life, even the moment he died. That fact makes the Omega more special, not scary. The Omega's face is silver and as wide as a 50p but as thin as a tiddlywink. 'A sign of an excellent watch,' Dad said grave as grave, 'is its thinness. Not likes these plastic tubs teenagers strap to their wrists these days to strut about in.'"
Jason accidentally breaks the Omega and his guilty evasions and attempts to repair or replace the watch (through surreptitious visits to antiques shops and watch dealers) are woven by Mitchell throughout the book. In the end, the broken Omega represents the emotional wreckage surrounding Jason, who feels somehow responsible for the implosion of his parents' marriage — the watch was shattered, he struggles to fix it — and his own passage into quasi-adulthood as he ultimately lets the watch go.
Material That Matters
---
A DUTCH OLD MASTER PAINTING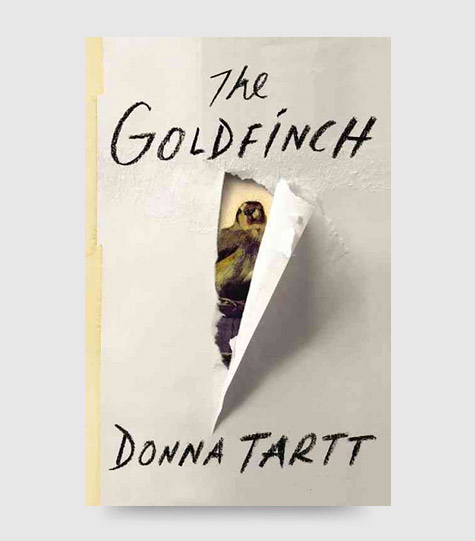 The Goldfinch (Little, Brown and Company), Donna Tartt's blockbuster from 2013, is a different sort of bildungsroman from Mitchell's, and the titular goldfinch painting is certainly a different object of desire than a handsome, hand-me-down watch. The real-life 1654 artwork by Carel Fabritius (one of the jewels in the collection of the Mauritshuis, in Den Haag, the Netherlands) is at the core of the novel's plot, and through 13-year-old Theo Decker, we follow its course. While the book has a focus on possession — the painting, stolen while on loan to New York's Metropolitan Museum of Art, changes hands a few times during the book — there's a self-reflexive quality to the ownership of the artwork, too. Just as he's transfixed by the power of the furniture and antiques that his friend Hobie so lovingly restores, Theo sees in the goldfinch — "trapped in the heart of light: the little prisoner, unflinching" — an image of himself. To others, the Old Master painting might symbolize a quest for power or great wealth, but Theo is bound to The Goldfinch because it signifies his desire to grab hold of something and be a part of a family.
Material That Matters
---
VINTAGE COUTURE FASHION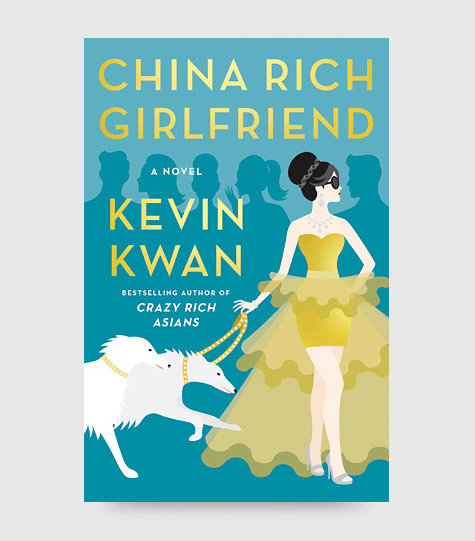 The desire to possess the past takes a different turn in Kevin Kwan's recently published novel, China Rich Girlfriend (Doubleday), a hilarious parody of Eastern spending habits and a follow up to his equally fantastical debut Crazy Rich Asians. Though the profligate consumerism of the .0001 percenters is the stuff of comedy in this novel, there is also something about possession that rings true — the desire to inhabit past people's lives. In China Rich Girlfriend, the spending is fast and furious, whether on real estate, gourmet meals, Chinese antiquities, contemporary art or jewelry — anything that can be had, will be. (Kwan, for his part, gets the style references down pat, name-checking everything from antique Meissen platters to JAR jewelry to a vintage cobalt-blue Jansen desk.) But that need to attach to the past is perhaps best encapsulated by Astrid Leong and her closet full of vintage couture. Mysterious and unknowable, Leong channels herself into her clothes, and it's a closet with quite a pedigree: an Yves Saint Laurent jumpsuit from his final collection, a priceless Fortuny dress and a Grecian Madame Grès confection are some of the drool-worthy standouts.
Literary or not, never has vintage fashion — or life as a tai tai (a privileged lady of means) — been quite this fun.
Material That Matters
---
 A PEARL NECKLACE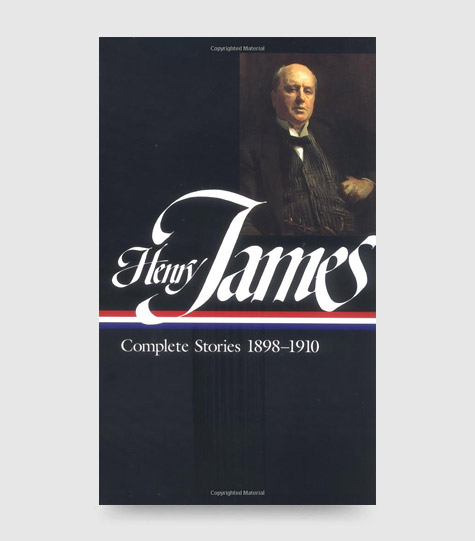 Henry James upends our ideas about worth and value in his morality tale "Paste," a short story from 1899 and inspired by Guy de Maupaussant's "The Necklace" (published 15 years earlier), which tells of a woman who borrows an extravagant diamond necklace for an evening, loses it and then spends her lifetime repaying the debt only to discover the original was a fake. In "Paste," Charlotte inherits from her aunt a string of pearls thought to be fake. When she suspects they're real and returns them, her cousin, scandalized at how his stepmother might have acquired them (they were a gift from a lover), says he shatters them. In reality, he sells them off, profiting at the expense of Charlotte, a poor governess.
In his sobering ending to the tale, James comments on people's mania for objects of desire: "I'm dying for them," says Mrs. Guy (named by James as an homage to Maupassant, she ultimately purchases the pearls, compelled by their "romantic" provenance). "There's a special charm in them — I don't know what it is, they so tell their history." In that moment, the pearls are transformed. Regardless of whether they are paste or real, they are worthy of being longed for and attained.
Material That Matters
---
A COLLECTION OF NETSUKE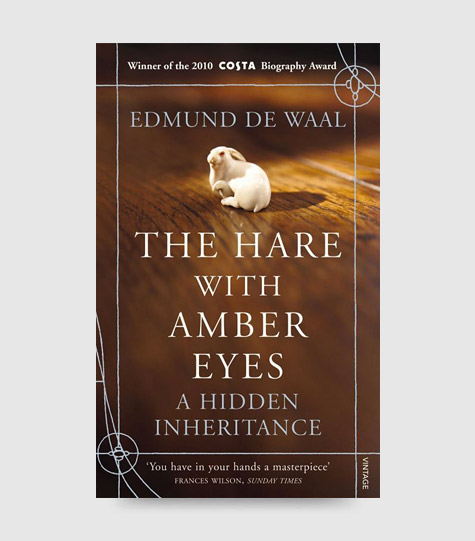 In Edmund de Waal's 2010 memoir, The Hare with Amber Eyes (Macmillan), objects take center stage. In researching a collection of Japanese netsuke (intricately detailed miniature sculptures carved from ivory or hardwood) that he inherited from his uncle, de Waal traces the rising and falling fortunes of his own illustrious relatives. From their acquisition by Charles Ephrussi (an influential Jewish art critic and noted aesthete who was a cousin of the author's great-grandfather), the netsuke travel from Ephrussi's stylish rue Monceau townhouse in 19th-century Paris to a dressing room in a palatial Ringstrasse mansion during Vienna's Golden Age, to a glass vitrine in an art-filled Tokyo bachelor pad, and, finally, to their current home, the London living room of de Waal, who is, not incidentally, a noted sculptor and ceramist. The set of 264 tiny carvings are touched with the transformative power of de Waal's narrative. They are treasures, undoubtedly, but made even more so by the history of their respective owners. Or as de Waal puts it: "Objects have always been…. stolen, retrieved and lost. It is how you tell their stories that matters."
Material That Matters