July 19, 2020Speaking last year at his alma mater, the University of Washington, the Seattle-based architect Tom Kundig said that, looking back at his more-than-30-year career, he asked himself: "Why are some of my projects stronger than others?" The answer, he concluded, isn't their big ideas. "It's that they succeed at the nuance level."
The challenge for Kundig, it would seem, is remaining focused on the nuances while working at an increasingly fast pace. His new monograph, Working Title (Princeton Architectural Press), features 29 projects, all of them completed since 2015. That's a lot of buildings; imagine Martin Scorcese making six films a year. Both men are auteurs. Each of Kundig's buildings is filled with the kind of subtle details that only he could have come up with.
In addition to those completed projects, the book lists almost 100 that are currently in design or construction, including dozens of residences and a range of commercial and institutional buildings. Kundig, a founder of the award-winning firm Olson Kundig, was once a regional sensation, a best-kept secret of the Pacific Northwest. These days, he's in demand on five continents.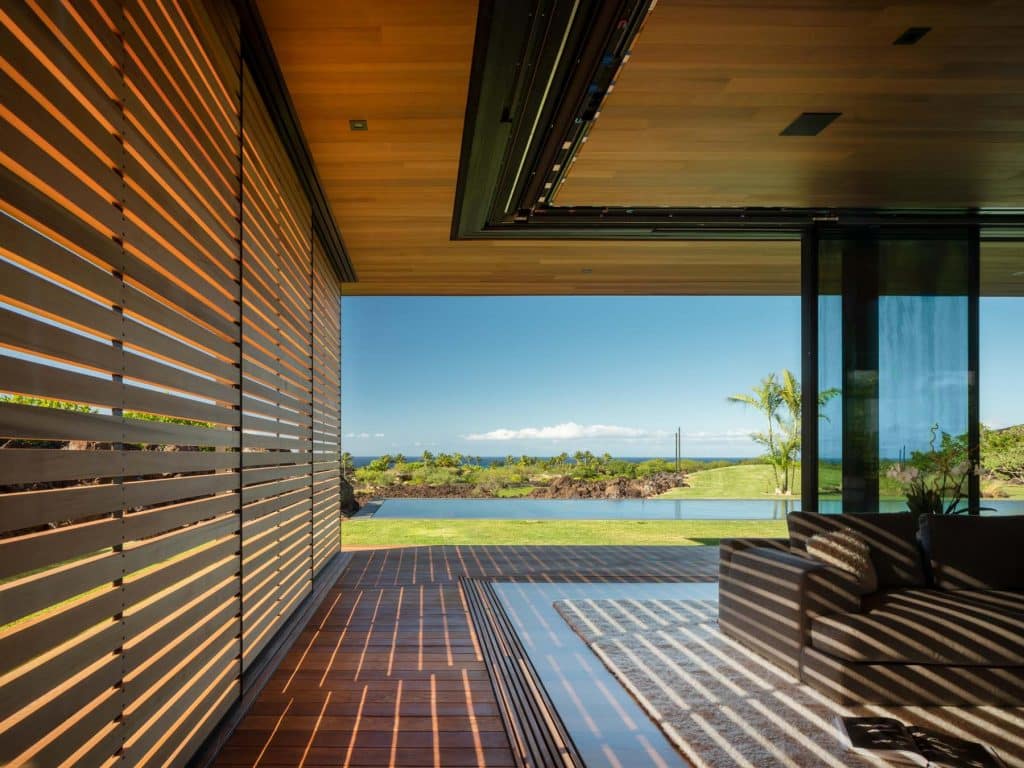 Kundig doesn't work alone, of course; his firm has nearly 200 employees. (He and cofounder Jim Olson design separately but give each other advice and support.) And he doesn't have to reinvent the wheel for each new project. There are through lines in his work. "The goal was to establish a play between grittiness and finesse — to make beauty by contrast," he writes of a new house in Seattle, but he could be describing almost any of his buildings.
The finesse derives from an unerring sense of balance and proportion. The grittiness comes from rugged materials left in raw or natural states. What brick was to Louis Kahn and bare concrete to Le Corbusier, corten steel is to Kundig, who grew up surrounded by vast, often abandoned industrial and agricultural structures in the rural Northwest.
From those buildings came his love of gizmos: the levers, gears and pulleys that turn his houses into architectural contraptions. They appear in Jackson Hole, where a series of external shutters, operated by winches, protect a cabin-like house from extreme weather. They appear in Ketchum, Idaho, where a corner window lifts up to transform a sill into a walk-up bar. They appear, most surprisingly, on the 18th floor of a Dallas apartment building (not Kundig's natural habitat), where a hand-cranked blackened-steel wall rises into the ceiling to reveal a bar and where a swing-arm that looks like it could move a truck puts the TV front and center in the living room.
But no architect wants to be pigeonholed, which is one reason that Kundig is "ever vigilant lest a client request [a gizmo] for gratuitous reasons," as Mark Rozzo, a Vanity Fair contributing editor, writes in the book's introduction. One gratuitous reason might be to make sure that the client's home is identifiable as a Kundig house, like a painting that needs a signature to prove its authenticity. But Kundig, working with Phil Turner, whom he calls his in-house "gizmologist," is allergic to the superfluous. His buildings are shaped by site and function.
The big surprise in Working Title — its name, Kundig says, is meant as a reminder that his efforts are ongoing — is the extent to which expanding his projects beyond the Northwest has allowed him to broaden his repertoire of styles and materials, even as he continues to hew to his core architectural principles.
For a house in Millerton, two hours north of New York City, for example, Kundig riffed on local barn vernacular, using recycled wood for walls and corrugated tin for roofs (though he eschewed overhangs to give it an unmistakable crispness). In Costa Rica, he created a home for a pair of surfers almost entirely from local teak, reducing its footprint, both actual and carbon. On Hawaii's Big Island, he adopted the local convention of pitched roofs — anathema to many modernists — but pitched them so gently, cantilevered them so far and ended them so sharply that they're like no other pitched roofs anywhere. They cover not only the building but much of the surrounding landscape, blurring, as Kundig often does, the line between indoors and out. "The architecture is about transparency," Kundig says of the house, explaining that this led him and his interiors team to choose furnishings with low profiles and muted tones. "The furniture had to get out of the way. It's almost nonexistent."
Selecting furnishings that supports his architecture is part of Kundig's MO. For the Jackson Hole house, with its heavy wood shutters, he went with decor that is about "envelopment, enclosure, the yin and yang of being in an extreme climate but feeling protected." The owners, who are Brazilian, brought some furniture from that country. Other pieces, such as the dining table, look almost like extrusions of the building's wooden surfaces.
For the interiors of Wasatch House, a tripartite residence Kundig designed in Utah, the owners' goal was to mix inherited objects with a few new pieces. "It's a multigenerational house with a multigenerational collection," he explains, pointing in particular to the antique dining room furniture. The home's heart is the library, in deference to the family patriarch, who, Kundig says, "practically lives in that room. Books are his life." The space's fireplace is flanked by floor-to-ceiling bookshelves that fold away to reveal a sophisticated home office.
Explaining why she doesn't worry about being imitated, architect Elizabeth Diller, of New York's Diller Scofidio + Renfro, once said, "The only way to avert plagiarism is to be a moving target. If your work is copied, it means you waited too long to move on." Tom Kundig, who completed his first project in 1987 and who has been widely copied, isn't abandoning the qualities that made his early work exceptional. But he is moving on.
Indeed, at the rate Kundig is working, his follow-up monograph could be out in weeks, not years. In that next book, it would be great to see new photos of some of his earlier projects. That's largely because he deliberately chooses materials that, he says, "evolve over time with exposure to the elements — and to human touch." But it's also because of something else he noted in that University of Washington speech, referring to the work of his idols, such as Louis Kahn, Carlo Scarpa, and Le Corbusier. "I do believe that truly important architecture becomes more meaningful with time."
---
Tom Kundig's Quick Picks