More than a century before Ellen DeGeneres made a hobby of her love of design by turning exceptional California houses into even more spectacular homes, William Waldorf Astor engaged in the same pursuit on an even grander scale, in England and Italy. Unlike Ellen, who sells her masterworks, Astor (1848-1919) kept his for his own and his children's pleasure. He could live in this truly magnificent fashion because he was not only the scion of one of America's most prominent families but also one of the richest men in the world. He was also a surprisingly gifted sculptor, scholar, newspaper publisher, diplomat, hotelier, horticulturist, gastronome and author (historical novels were his specialty).
Toward the end of the 19th century, many old European families in distressed circumstances were forced to sell their ancestral homes and treasures to survive, and Astor snapped up a great many of their prizes. It was he who rescued Hever Castle, the family home of Anne Boleyn, from its debasement as a farm and storehouse. Astor restored it using Tudor techniques and 800 expert workers to be, in his words, "the daintiest of castles." He filled the "castle-ette" with Holbein portraits and important Renaissance tapestries and antiques, added extensive carvings and paneling in the rarest and most expensive woods and adorned its grounds with exquisite gardens and a handsome period-authentic village of guest and servant lodgings as well as estate offices. It was Astor, too, who modernized and renovated the public rooms of the 19th-century Italianate palace Cliveden, overlooking the Thames, while adding a 17th-century travertine balustrade from the Palazzo Borghese onto its park side. And finally, it was Astor who, surpassing himself as a designer and conservator, acquired a captivating manor perched on a cliff of tuff rock overlooking the Bay of Naples, along with its adjoining properties, and created the Villa Astor. One of the most stunning estates in all the Mediterranean, the property included an enchanting replica of the House of Vettii, a famous excavated Pompeiian villa built in the time of Nero, and fabulous botanical and cloister gardens studded with a peerless collection of ancient sculptures.
Astor's achievements as one of the great makeover kings of all time are documented in the first half of a splendid new tome titled Villa Astor, which includes many superb photographs both historic and new. As fine as the book is, I do quibble with the title: It is misleading, since only the second part of the volume focuses on Astor's best-loved winter retreat. But, oh, what a focus it is! Rich color photography details his Sorrentine home and grounds, showing it in its present state, having been updated in a sumptuous-yet-spare style by the great Parisian decorator Jacques Garcia a few years ago. Sumptuous yet spare, Garcia's design nevertheless showcases with great sensitivity Astor's commissioned architectural detailing and antiquities.
The book contains a foreword by Lord Astor of Hever, William Waldorf's great-grandson, and essays by several architectural historians, along with a remembrance of life in the villa by a recent owner, Rita Vessichelli Pane. Steward might be a better term than owner, because more than a mere house, Villa Astor is a repository of such beauty, history and romance that it demands safeguarding for future generations. Today, when its proprietor is not in residence, the villa is rented out for $140,000 a week. So, it seems, even billionaires have adopted an Airbnb mentality. (As further proof of how the economic priorities of the rich have changed, both Hever and Cliveden are today operated as luxury hotels.)
Jacques Garcia Has Renovated Villa Astor on the Amalfi Coast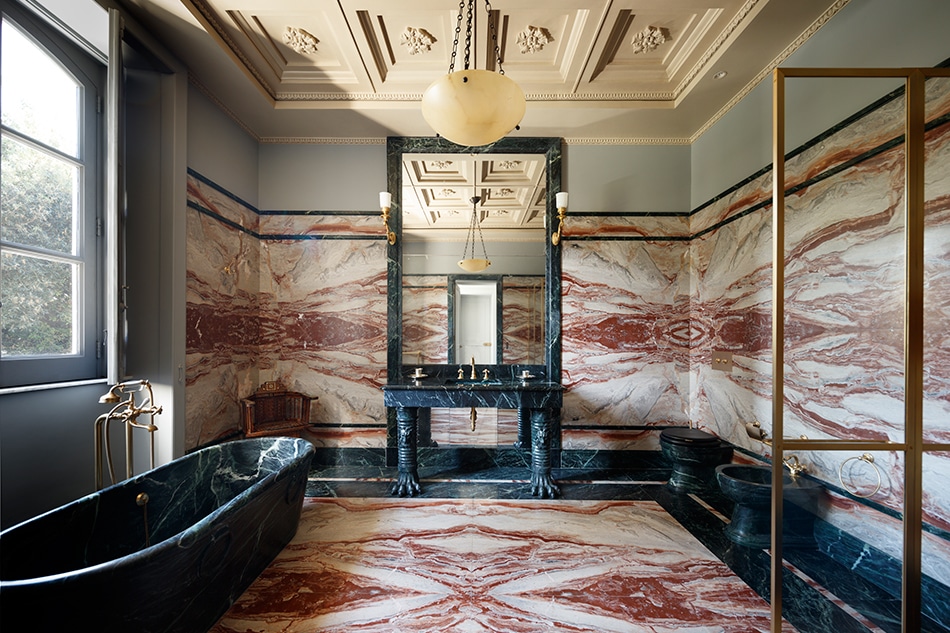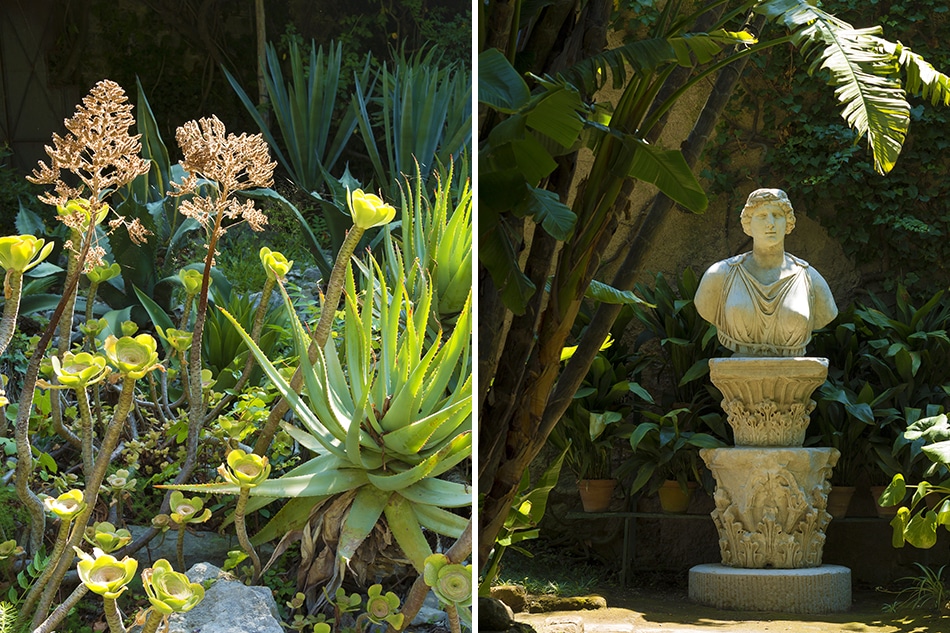 Gorgeous as the images in this book are, the essays on William Waldorf are its most compelling feature. They describe how he grew up a lonely but prodigiously gifted only child who discovered the depth of his romantic nature during a youthful sojourn in Rome, which forever transformed him. An astute and even visionary businessman, he conceived the Waldorf, the first super-luxury skyscraper hotel (his cousin and rival, John Jacob Astor IV, built the adjacent Astoria). However, he found his native country so unsophisticated and crude, and its high society — especially his own relations — so absurdly competitive and ostentatious that he chose exile for himself and his family in England. There he wrote his historical novels and oversaw the Pall Mall Gazette and its literary magazine, along with the Observer. When not overseeing his family's extensive businesses, he kept company with Europe's most distinguished and talented personages. But he found his truest expression and consolation in decorating and gardening.
Astor hated the American press, which pilloried him relentlessly for his riches and patrician ways. Although he indisputably had a patrician mentality — how could he not? — and was overly sensitive and prickly, he was also an immensely generous man. He gave vast sums to charity in the U.S., England and Italy. He was also capable of making friends with people from all walks of life, especially when he felt relaxed and secure, as he did in his beloved Sorrento.
Ironically, it was a member of the press, the New York Tribune columnist George W. Smalley, who captured the essence of Astor when he admiringly observed: "Without an Italian Garden and without an atmosphere of Italy about him, he could not live." Many of us may feel that way, but few of us will ever be as fortunate as William Waldorf Astor.
---
or support your local bookstore