During the coronavirus lockdown, online jewelry shopping saw an uptick. If such luxury spending seems surprising, there is a logic to it: People canceling holiday travel plans, or plans of almost any kind, because of the pandemic decided to take the money they'd put aside for those uses and invest it instead in glittering gems. These weren't just any gems, of course. People sought out future heirlooms and pieces with the potential to increase in value over time. The most extravagant example of this high-tier at-home shopping was the online sale at Sotheby's of a 1930s Cartier Tutti Frutti bracelet on April 28. The piece went for $1.34 million, making it the most expensive jewel ever purchased in an online auction. Impressive, but not surprising: Cartier's Tutti Frutti design, conceived during the Art Deco era, is among the most desirable 20th-century jewelry styles.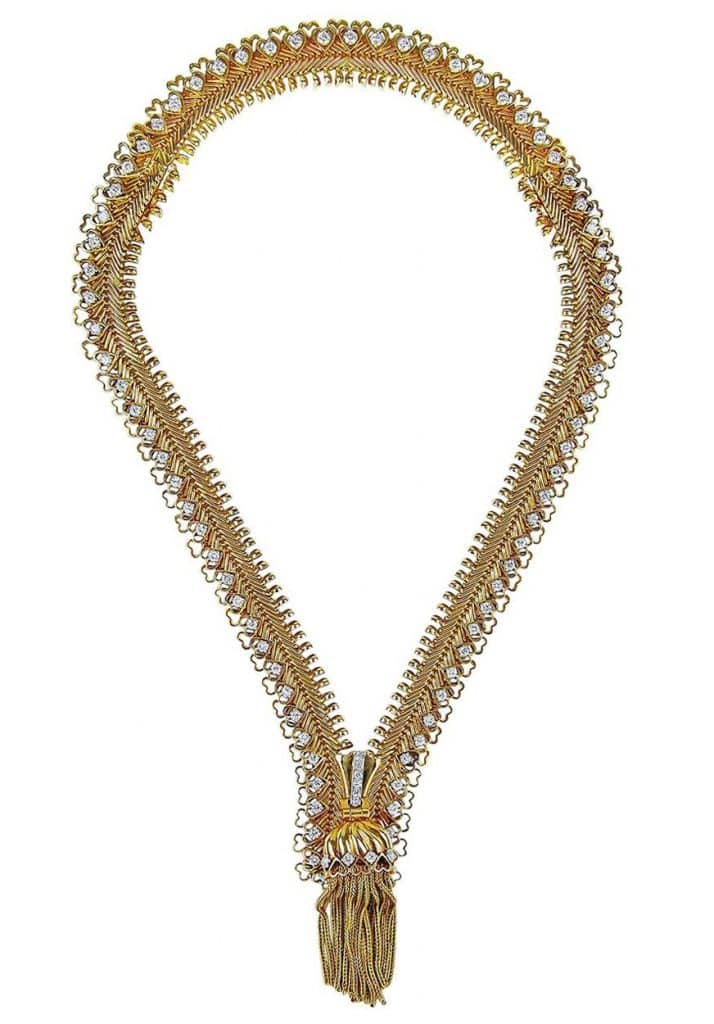 Interested in browsing fine 20th-century jewelry? New York–based Yafa Signed Jewels has more than 700 extraordinary pieces from the period on 1stdibs. Among the many iconic examples in the collection are Bulgari Serpenti and Monete jewels; Cartier panthère and Art Deco designs; Van Cleef & Arpels Mystery-Set gems and a Zip necklace; and Harry Winston diamond cluster and wreath treasures. There is even a handful of JAR creations, by the esteemed American designer Joel Arthur Rosenthal, who lives and works in Paris and is reputed to make only 80 pieces a year.
Given the exceptional quality and quantity of its inventory, you might think Yafa Signed Jewels was generations old. It actually launched relatively recently, in 1984. Founder Yafa Moradof started small, building the company into a powerhouse alongside her son Maurice. Introspective spoke with Maurice Moradof about Yafa's fascinating history and the jewelry in the collection today.
Tell us about the early years of Yafa Signed Jewels.
When my mother started the business, the inventory was comparatively modest. I was just fifteen and would help her out. By the time I was around seventeen, I used to sell gold chains by weight and simple engagement ring mountings. I would take them from the manufacturers and show them to the local stores, but the gold business was cutthroat, and there was no beauty to it.
Estate jewelry became my passion, and my mother kept encouraging me to move in that direction. When I see something beautiful, it puts a smile on my face. The workmanship on some of the vintage designs is unlike anything anyone can do today. Just the hours put into these things would make them too expensive to manufacture now. So, little by little, we began to upgrade and change the inventory. Around twenty years ago, we switched entirely to signed jewelry and added "Signed Jewels" to the name of the company.
How did you gain your expertise in signed jewelry?
When I started, there was no place or school where you could learn about it. Jewelry-design history is not like gemology, which is a science with grades attached to stones. I learned about it by handling pieces at important jewelry trade shows, where I would ask questions. I was like a sponge, getting knowledge all over and looking at as much as possible.
The jewelry in your inventory ranges from a few nineteenth-century pieces to contemporary designs. Do you have a favorite designer and period?
I personally love Van Cleef & Arpels. I love jewelry from the nineteen sixties and seventies — it's colorful and lively and stylish. The combination of gems can be amazing, like the turquoise, amethyst and diamond styles by Van Cleef & Arpels. It's eye candy. Elizabeth Taylor owned a jewel with that gem combination.
Not all signed jewels are created equal. What do you look for in a piece of jewelry?
It's hard to describe, but the piece has to talk and jump. If it doesn't jump, I don't buy it. If I have to think about it, I don't buy it. It has to make a big statement or it is not for us.
Can you tell me about your clientele?
We don't reveal individuals who shop with us, but I can share with you that we have sold jewelry to the historical archives at Bulgari, Cartier and Van Cleef & Arpels.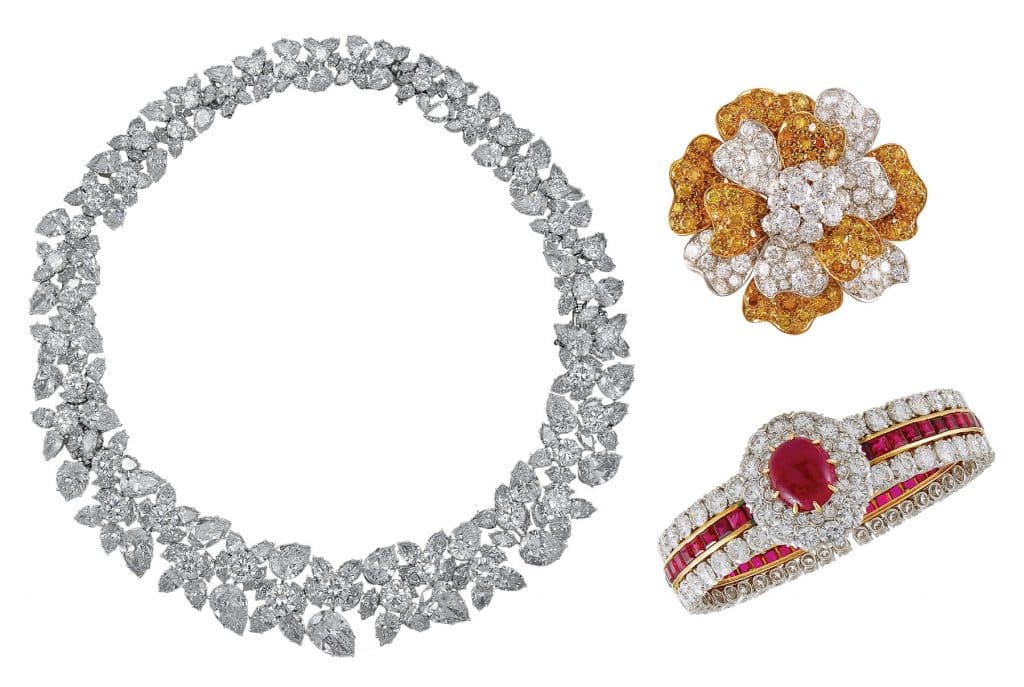 Do you currently have any jewels with an impressive celebrity provenance?
Yes, we have an incredible Harry Winston wreath necklace that belonged to the American socialite and International Best Dressed Hall of Famer Betsy Bloomingdale. We also have a dazzling ruby and diamond Van Cleef & Arpels bracelet that belonged to Frank Sinatra's glamorous wife Barbara.
How should someone who wants to build a jewelry collection start?
It depends on what they are trying to accomplish with the collection. If you want the most sought after, the most remarkable, then you go looking for things like the Van Cleef & Arpels ballerina brooches made in the 1940s or Cartier's Tutti Frutti jewels from the Art Deco era. Those types of styles are all home runs, and always in high demand — very rare.
If you want yellow-gold jewelry, I would recommend focusing on styles from the nineteen sixties and seventies and looking at jewels by Van Cleef and Bulgari. Both jewelers made colorful, beautiful pieces during that period. They loved to use cabochon-shaped stones and multiple gem color combinations. It is very happy jewelry.
Of course, I also recommend buying the more important signed pieces of jewelry from the great houses. They are not mass-produced but special works of art. At the beginning, you are going to pay more for the signed piece, but in the end, the value appreciates a lot more than that of an unsigned jewel.
---
Maurice Moradof's Talking Points