FRAME COMPOSITIONS
Inside the Studio series: Richard Garet
by Capucine Jenkins | November 22, 2021 | Frame Compositions | Richard Garet | Inside the Studio
Electric Flow, 2021, by Richard Garet
"Frame Compositions," the first NFT solo exhibition of Richard Garet's work, presents 28 recent works also called frame compositions that explore the relationships between color, light, surface and form on a digital canvas. We asked Garet a few questions about his process and where he finds inspiration. The artist explores key formal elements of traditional art on a digital canvas. Creating a frame composition, Garet employs the process of meticulously layering saturated colors and overlaying square frames until the work fits the parameters of 1080x1080-pixel square frames at 60 fps.
What led you to begin minting your work as NFTs?
I believe in the responsibility of an artist to progress and advance in their work and methodology. When crypto art started to emerge and offer newer possibilities while also shifting the way art is being made, perceived, approached, experienced and collected, I felt I had to get on board.
Tell us more about your creative process and inspirations.
My work starts from a single idea and gesture. Often a memory and observation recognizing potential, a format, and from there it evolves empirically. I'm always researching the importance of being informed, aware and knowledgeable, but intuition is directly active in my work. I guess paths are paved between the colliding forces of knowledge and intuition. However, discovery and progress to me are very important in my work. And those always uncover through being embedded in the process of making things intuitively.
When do you know a work is complete?
To me, it's almost a biological click that one feels. It just feels right. There is a count of elements being weighed and measured, and the sum of its parts just gets you there, then tons of thinking post-finishing something until it just does. Nonetheless, most times it's just a choice to walk away. For each artist, it is always different. I remember, for example, reading about Giacometti and how he tended to overwork his pieces. And he had an arrangement with his brother, which was that he would go to lunch and while that happened, his brother would come into his studio and take work based on what he thought was finished. And then also Bonnard had an exhibit at MoMA, New York, and he obsessively felt inclined to retouch one of his paintings straight from the museum's wall. So, in conclusion, this is quite idiosyncratic for every artist, and I think the answer is whatever works to make anyone be able to walk away and feel this or that is finished.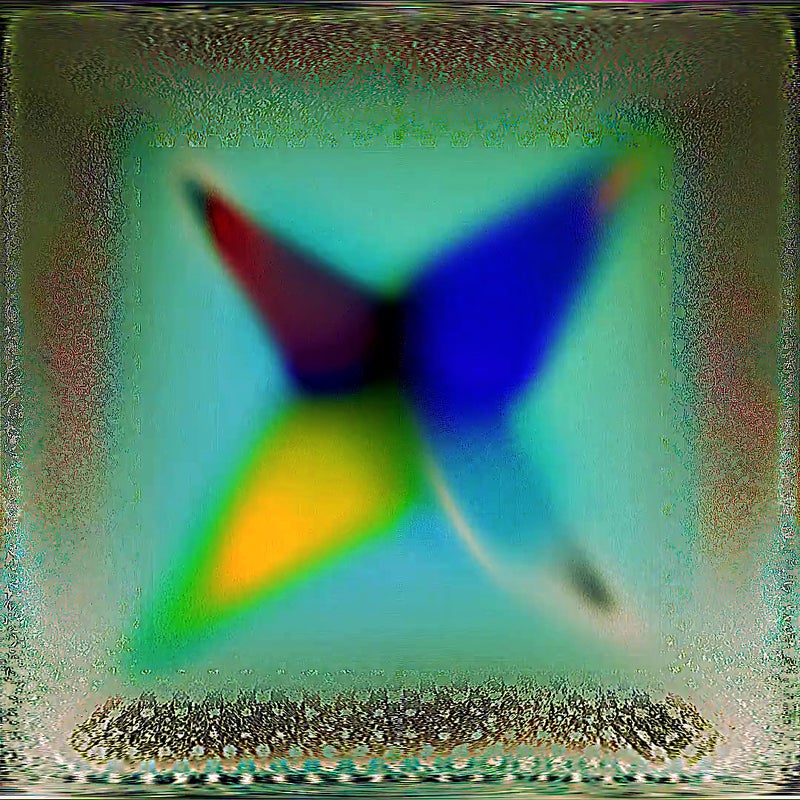 Candy Star, 2021, by Richard Garet
What role does the NFT community play in your career as a digital artist?
I do not consider myself a digital artist. I consider myself a multimedia artist. I believe in technology to expand on the processes of creation and not on defining what one is or does. So in my work, I use a wide range of technology that expands both past and future, even if lastly the final output is a digital file. And I still am not aware how the NFT community is affecting or transforming my career. With NFTs, I'm taking a risk and exploring the opportunities it presents.
Which of your works is your current favorite?
I always say I do not have favorite things and that taste cannot be trusted, is preconditioned. Often what I like has nothing to do with what I do as well. But in recent times, an artist that raised my attention was Jen Stark, one artist being in the right moment and time with everything aligned for her work to fit in perfectly well for the sensibility of the times.
What advice do you have for artists who are curious about NFTs and interested in minting their works?
Take a risk, do not be afraid, do not worry about what others might think. Just put the work in the world and take it from there.