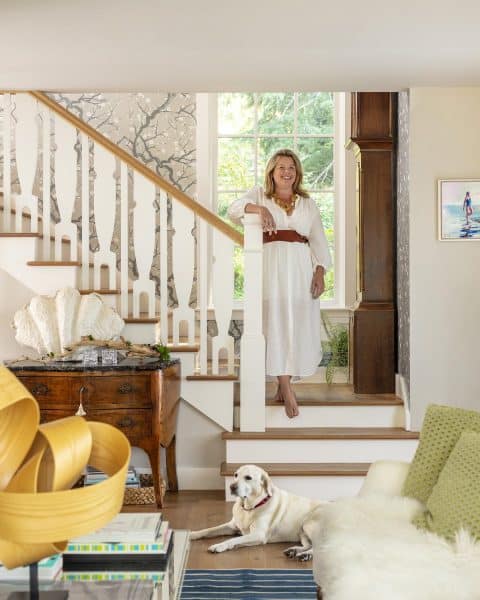 For Alison Pickart, design is on her mind not just during work hours but every waking moment. "There is not a day that goes by or, like, an hour, that I am not consciously thinking of design, or how to improve something through design!"
Based in the Northern California town of San Anselmo, with an office in Chicago, Pickart says, only half-jokingly, that her fixation can be "torture on occasion," admitting, "I wish I could just sit here and let that light be the wrong color, but I can't!"
Fortunately, she channels that obsession into the creation of beautiful spaces. Ebullient yet sophisticated, witty but functional, thoughtful yet intuitive, her interiors are full of powerful "wow" moments and exciting curve balls.
Pickart started her career in her late teens when she took a position as a design assistant in a small Chicago shop that offered decorating services. The job "quickly morphed into more-advanced design work," she says, "as I was able to hand-render ideas quickly. I also taught myself how to draft during that time." Pickart went back to school to study design only after she had already been working in the field for three years: "I felt like I owed it to the people who were hiring me to have a degree."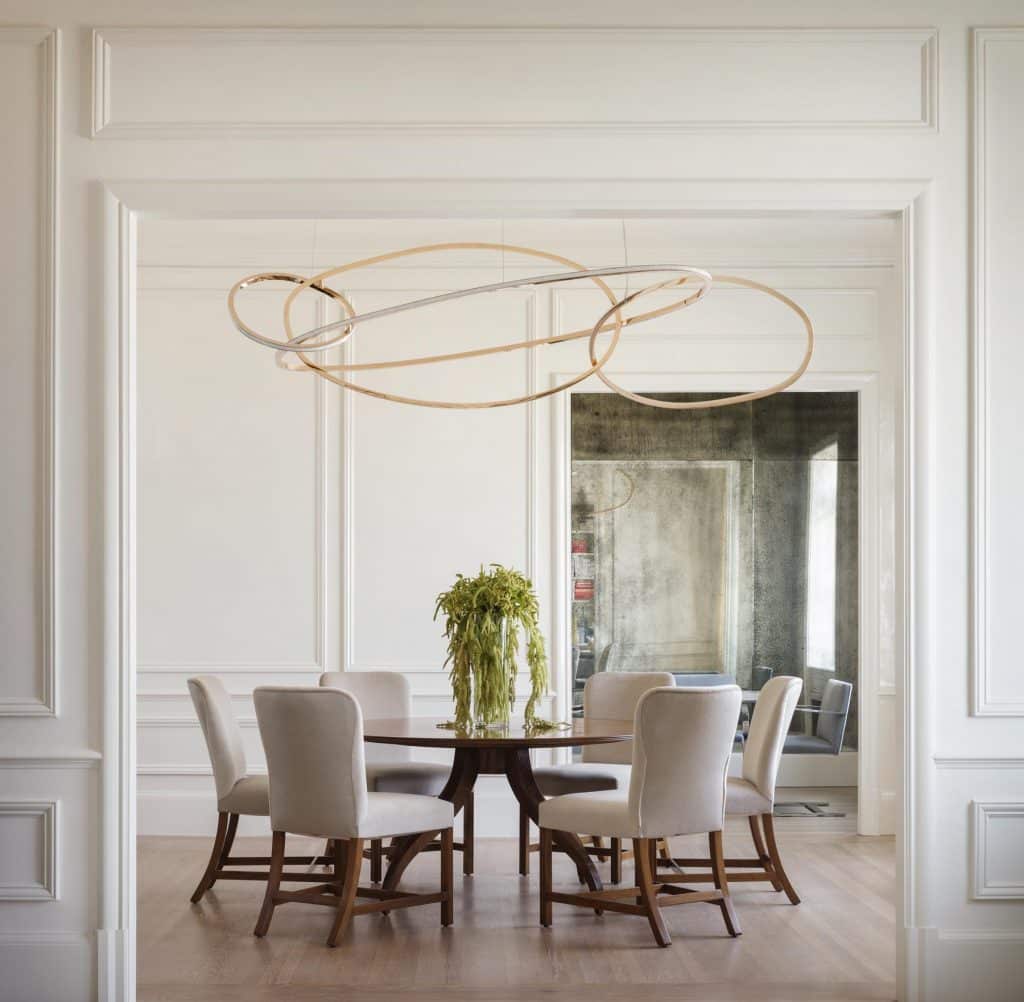 Formal training aside, she says that much of her vision stems from the clients themselves. "When I go to meet someone, I get this vibe from them," she explains. "How do we interpret that vibe in a way that's totally unique to you and your family?"
Her clients, in turn, are inspired by her enthusiasm. Some start the design process with "nothing but a faux-leather sectional in the middle of their room, and then a decade and a half later, they're the most design-obsessed people!" says Pickart, who moved to California about 10 years ago. "That's one of the most rewarding things about the job — when you can actually bring something out of someone else!"
Not surprisingly, Pickart uses 1stDibs to fuel her imagination. Calling it a "pacesetter of a site," she uses it as a source of both inventory and inspiration. "You know you can go and see this incredible assortment of the absolute best of the best," she says, explaining that 1stDibs' global reach is part of what electrifies her. "You really are shopping a global marketplace, which is exciting and fun."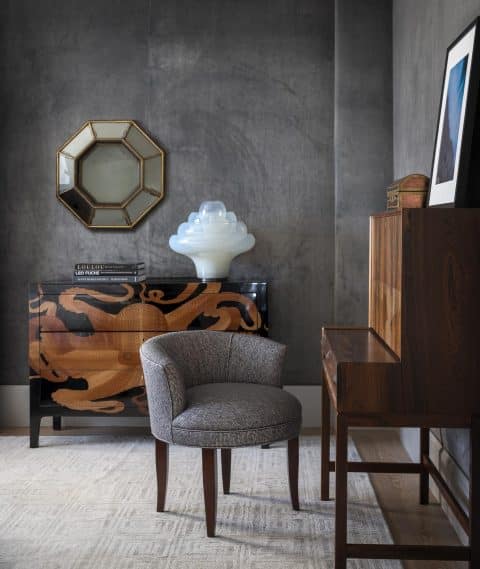 Pickart's ability to tap into and transform a client's individual style and situation is apparent in a majestic San Francisco penthouse she was commissioned to design in 2018 for a mom looking for a fresh start with her two teenage girls. Tasked with combining the design-savvy client's existing furniture collection with new pieces, Pickart let the theme of a fresh start dictate her aesthetic choices.
"As this was to be her soft landing, how do we take what's great and the things that make her feel comfortable and good and happy but transition them into being interpreted in a whole new way?"
She started by suggesting a statement piece in the form of a Niamh Barry light sculpture that was at once lithe and dramatic. The Irish artist was just beginning to be well known in the U.S., so it was a chance, Pickart says, to show her client "something she hadn't seen before."
Although designer and client agreed that the showstopper fixture was all but created for the apartment and its towering ceilings, they had trouble deciding where to put it. The chandelier-like piece worked so well in both the living room and the dining room, they decided to install one in each of the two adjoining spaces. The sculptures now serve to visually connect them.
Pickart cites a Carlo Nason Lotus lamp — a 1stDibs purchase by the client — as an example of a small touch that fit the apartment's theme. "That piece was so representative of this very soft landing — the way its curves undulate and the opaline of the glass."
In the breakfast nook, Pickart juxtaposed the client's Eero Saarinen Tulip dining table and Mies van der Rohe Brno chairs with a verre églomisé mirrored wall. To add depth to the small space, she flanked the vignette with Kelly Wearstler Crescent wallpaper.
It turned out to be an apt choice. "There are three tones in that paper," she says. "The sepia tone is literally the exact same color as the mirror!"
In a nod to the classicism of the apartment's architecture, Pickart added two Rose Tarlow Aubry Game chairs in the living room. Their silhouettes "maintained this incredibly classic, authentic feel, but then all the textiles applied to them were very modern," she says. "When you can weave a story with classic pieces that are not following a trend, that's where the synergy comes between modern and traditional."
That same philosophy informs Picart's design for her own home, in Ross, California. She acquired the 1932 Tudor cottage by doing what any good house hunter would: knocking on the door to ask if the owner, who had lived there for 50 years, was interested in selling. Amazingly, she was.
Pickart recalls the property, with its "overgrown" grounds, as having a definite "Grey Gardens feel to it." That description is a far cry from what you see today.
The airy living room is emblematic of the transformation Pickart accomplished. What makes it work is the "continuity in color," she says, pointing to the harmonious way the classic white sofa connects with both the Lucite and sheepskin stools by the fireplace and a cozy corner chair upholstered in Pierre Frey fabric. Pickart anchored the space with a subtle blue-and-white-striped rug from Stark, while the room's green accents seem to draw the outdoors in.
A serene media room that Pickart dubs "warm modern" features a Phillip Jeffries Braided Walls treatment, Aerin Lauder Clemente sconces and a classic Hermès Avalon III throw blanket for those chilly Northern California nights.
Although that cozy den is a lovely gathering space, it's the two-story kitchen that is the core of the house. Located in an addition to the original structure, it was originally supposed to occupy just one story, with a bedroom and en suite bathroom above it. The town planning commission, however, denied approval for the bedroom's square footage — while somehow okaying the total volume of the space — so the designer decided to turn the add-on into a double-height kitchen. Initially concerned that the space's narrowness would make it feel "like an elevator shaft," Pickart says she wound up embracing its shape, accentuating its height by installing enviable cabinetry and gasp-inducing two-story windows that perfectly serve the scale of the room.
Grand as the light-filled space looks, Pickart is quick to point out that it is not one of those ubiquitous open-plan, multifunctional family rooms in which the kitchen melds into an area to watch television or sit by the fire. It's a no-nonsense, workhorse of a kitchen right down to its gray-on-gray tumbled and antiqued marble tiled floor.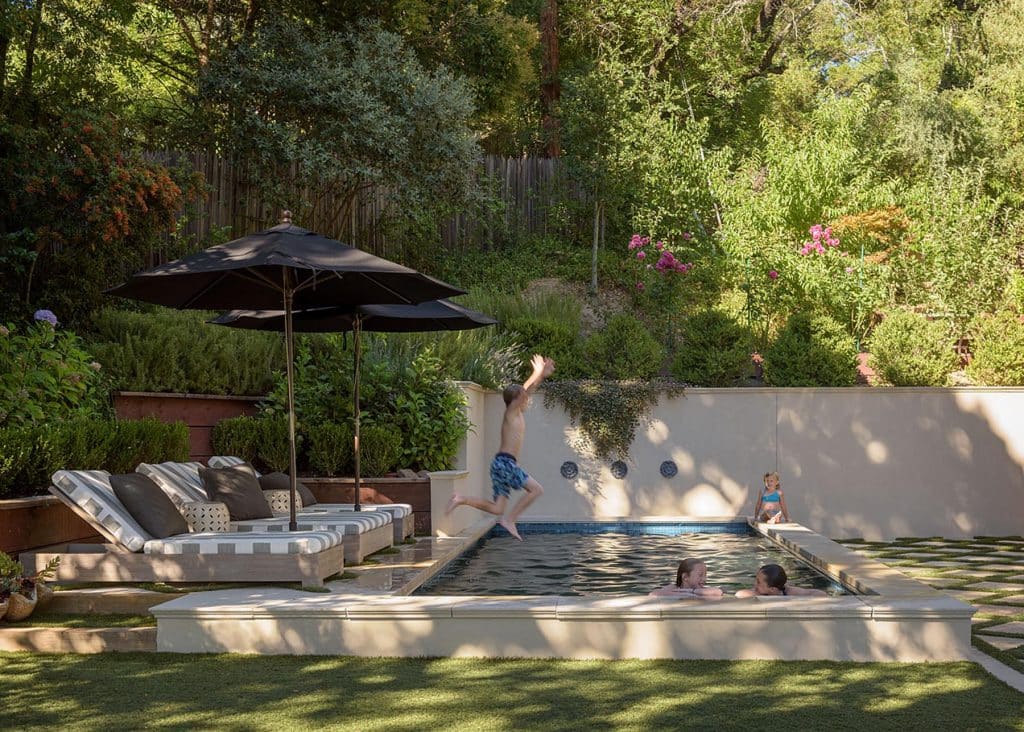 The room seems to embody Pickart's design philosophy. "It's amazing to see, when people come here, how they respond to the space," she explains. "You may not remember the color of my walls or the fact that the lantern is pink. What's important is, does design make you feel something?"
---
Alison Pickart's Quick Picks