January 30, 2022The claim in the title of Atlas of Interior Design (Phaidon) must be an overreach right? Author Dominic Bradbury couldn't really cover the whole globe? Reader, he can, and he does, finding a way to fit in more than 400 great rooms on six of the seven continents (and I'm sure he's looking for ice houses in Antarctica for the next edition).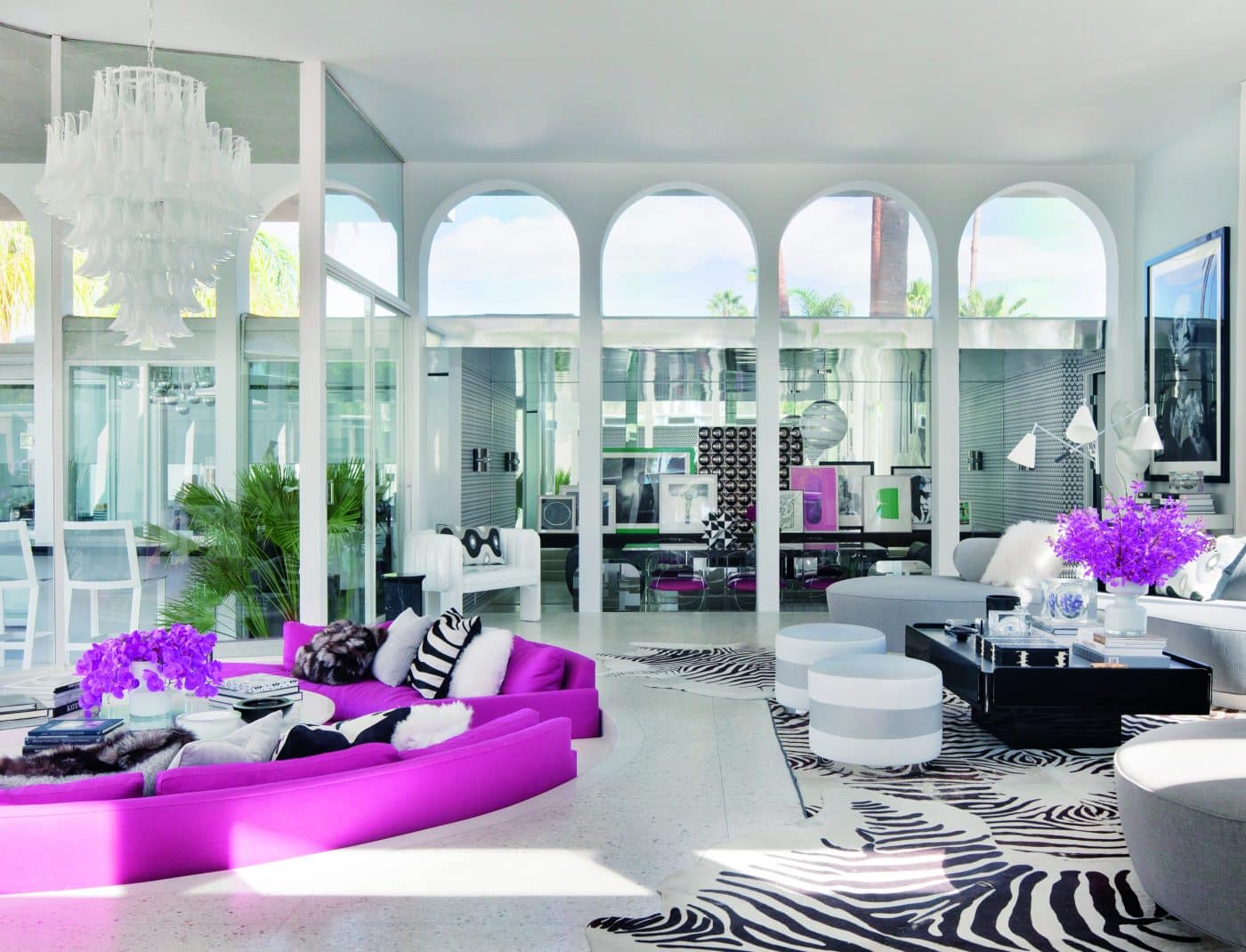 The weighty tome focuses on modern and contemporary design. Its timeline begins in 1947, with Luis Barragan's Mexico City home. And although you'll find very few rooms laden with antiques, a few glorious exceptions include Jacques Garcia's Château du Champ de Bataille, in Normandy, from 1992.
American buyers of the book will get their fill of names they know and love: Kelly Wearstler, Miles Redd, Albert Hadley, Studio Sofield — even Donna Karan, who codesigned her New York apartment with Bonetti/Kozerski Architecture.
Another instantly recognizable American figure is Billy Cotton, whose unusual bedroom for artist Cindy Sherman — fully surrounded by linen curtains on the walls — demonstrates that Bradbury, though interested in representing the big guns, also embraces unexpected visual choices.
But not all the territory will be so familiar to U.S. readers, who will likely be seeing many of the homes in Australia, Africa, Asia and the Middle East for the first time. The ultrachic triplex penthouse that Bernard Khoury designed in Beirut for himself in 2014 would please anyone, anywhere. It's a small world after all—and it requires a big book.