I had never designed ornament or decorative shapes before," says Brad Cloepfil. The architect is best known for his museum projects — including the Museum of Arts and Design in New York, the Seattle Art Museum and the Clyfford Still Museum in Denver — which, in his words, are about "structure and light.
But for his luxe interior redesign of Eleven Madison Park — which claimed the top spot on the annual list generated by the World's 50 Best Restaurants organization earlier this year — Cloepfil not only reoriented the flow of the dining room but also designed everything from the seating, textiles and fixtures down to the plates. He created a holistic ensemble that spotlights chef Daniel Humm and restaurateur Will Guidara's concept of food and hospitality. "This is brand-new for me," he says.
The Eleven Madison Park project, unveiled in October, exemplifies the multidisciplinary direction that Cloepfil has long wanted to take his firm, which he recently announced he was reenvisioning and renaming. Founded in 1994 in his hometown of Portland, Oregon, as Allied Works Architecture, the new Allied Works has offices in both Portland and New York and encompasses, in addition to architecture and strategic planning, furniture and decorative arts, plus print, graphic and information design.
"I see it as a collective of experts," say Cloepfil. "It's not quite the historical megalomania of architects. I'm working with people who really know their disciplines."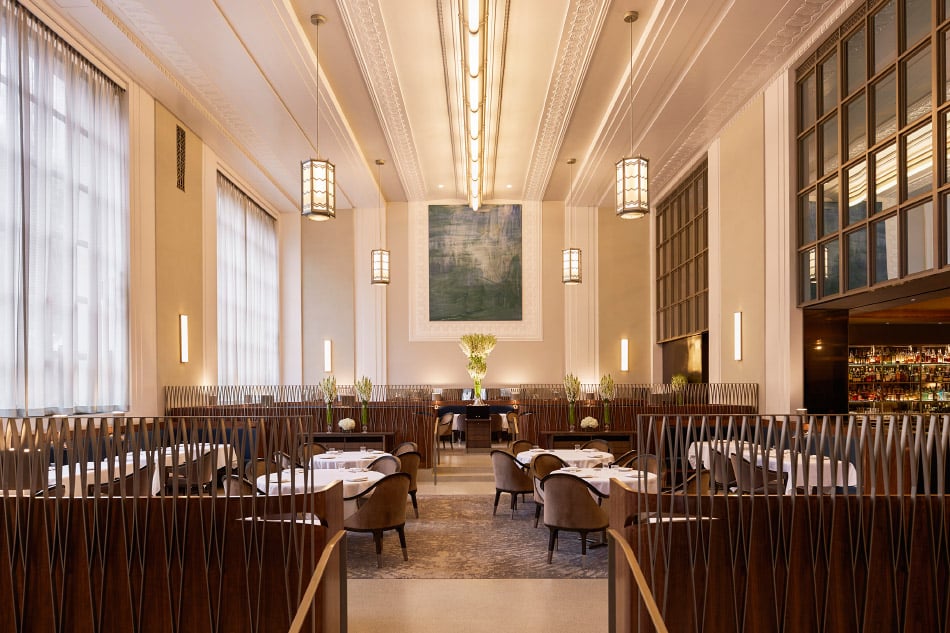 In an era of starchitects who hone immediately recognizable design identities, Cloepfil has eschewed a signature style in favor of a more investigative and site-specific approach. His creative process includes gestural drawings and highly conceptual models that he admits might scare off clients "who just want to know what the building's going to look like."
To help conceptualize the National Music Centre of Canada, completed in Calgary last year, Cloepfil had an intern cut up a trombone and then embedded the various pieces in blocks of concrete, which the architect then arranged into a model for the center's campus. He wanted to give form to his idea of a series of interlocking towers that would stand against the prairie and together embody a world of music. He was taking a risk showing the client such an unconventional model for a building that would cost $140 million. But it paid off.
"I try to find the architecture in the project, not bring my architecture to the project," says Cloepfil, who was strongly influenced as a graduate student at Columbia University by such artists as Michael Heizer, Robert Smithson and Richard Serra and regularly shows art in the architecture classes he teaches at New York City's Cooper Union. "If the clients are excited about the idea, then they can wait for us to tell them if it's stone or steel."
Cloepfil often brings to home design the same intense sensitivity to site evident in the large-scale museum commissions that have earned him so many accolades. A portfolio of his residential projects is gathered in the sumptuous new book Allied Works Architecture: Dwelling, put together by Allied Works' in-house graphic designer and published by Rizzoli.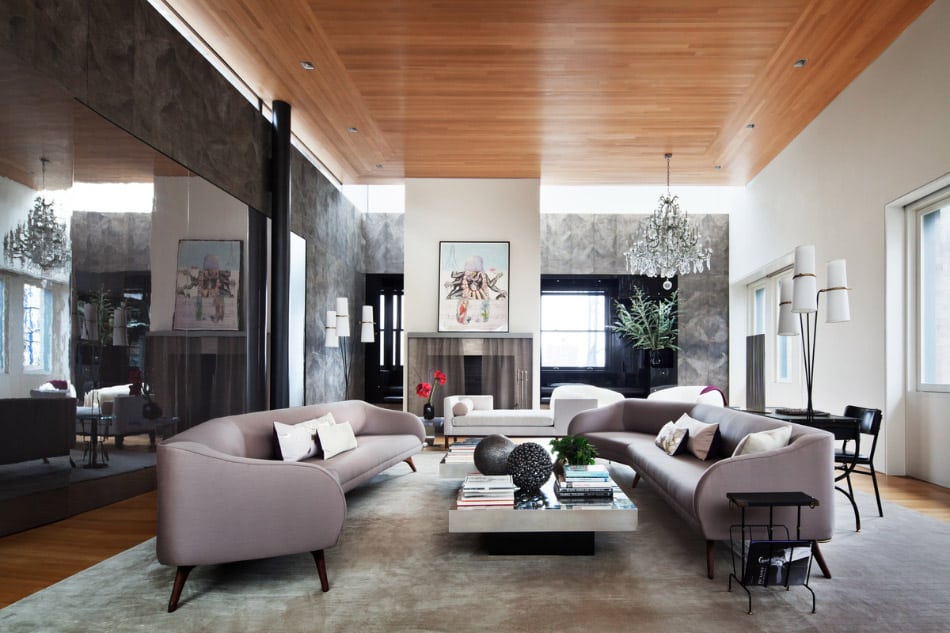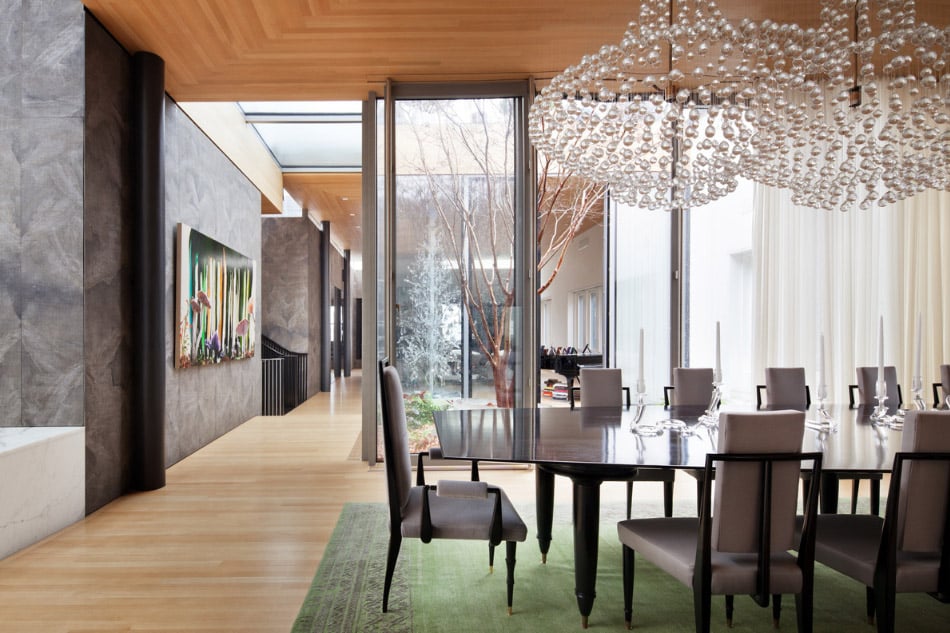 It includes a Dutchess County, New York, home designed for contemporary-art collectors that stands as a particularly fine example of his ingenuity and his talent for incorporating a building's setting into his scheme for it. Situated at the top of a hill, with panoramic views of nature and the homeowners' outdoor sculpture, the geometric structure is sheathed in panels of etched, translucent and transparent glass that screen a 360-degree video installation by Doug Aitken. "Doug wanted to film the landscape in different seasons and project it onto the house," Cloepfil says. "The house becomes this unbelievable installation and dissolves into the landscape in some way."
---
"I try to find the architecture in the project," says Brad Cloepfil, "not bring my architecture to the project."
---
For a three-story loft at the top of an early-20th-century building in lower Manhattan, Cloepfil carved out multiple courtyards deep in the residence. "That was about making gardens and light penetration in the city," he says.
When devising a retreat in Sun Valley, Idaho, the architect accommodated his client's request for privacy by building syncopated concrete walls that stretch horizontally to shield the house from the street and neighboring homes but also open up to views of the Sawtooth Mountains. And on a wooded parcel of land overlooking Oregon's central coast, Cloepfil went vertical. The resulting compact three-story tower has precisely calibrated apertures on each face that frame the land and sea.
Over the years, some of Cloepfil's residential clients had asked him to design their homes' interiors, but he didn't have the staff nor the time to accommodate them. Now, the Eleven Madison Park project has opened him up to the discipline and the scale of interior design. "I spent as much time on the restaurant as I have on museums," he says. "There's just something magic about interiors when everything comes together at once."
He made the restaurant's soaring Art Deco dining room — located on the ground floor of Manhattan's historic Metropolitan Life Building — more symmetrical and created a central axis through the space to give patrons a ceremonial entrance. "The room is so big. I wanted to bring down the scale and make you feel like you're in your little private spot," says Cloepfil.
He achieved this by designing intimate curved banquettes upholstered in mohair, each illuminated by custom sconces, as well as dining chairs covered in velvet and leather in a palette of cool blues, metallic grays and warm browns. His team abstracted the skeletal pattern of ginkgo leaves, prevalent in nearby Madison Square Park, for the design of metal dividing screens and used the ghost-like impressions of the leaves on the wet sidewalk outside as a template for the rugs throughout the restaurant.
Cloepfil also crafted tableware in a combination of glazed and unglazed white porcelain. "I worked with Daniel on what proportions he wanted for the food, the curve of the bowl, the way it holds the sauce," says Cloepfil. "He's the best in the world. To be able to present his food on my plates is amazing. They're like little galleries."
Purchase This Book
Or Support Your Local Bookstore
---
Brad Cloepfil's Quick Picks on 1stdibs