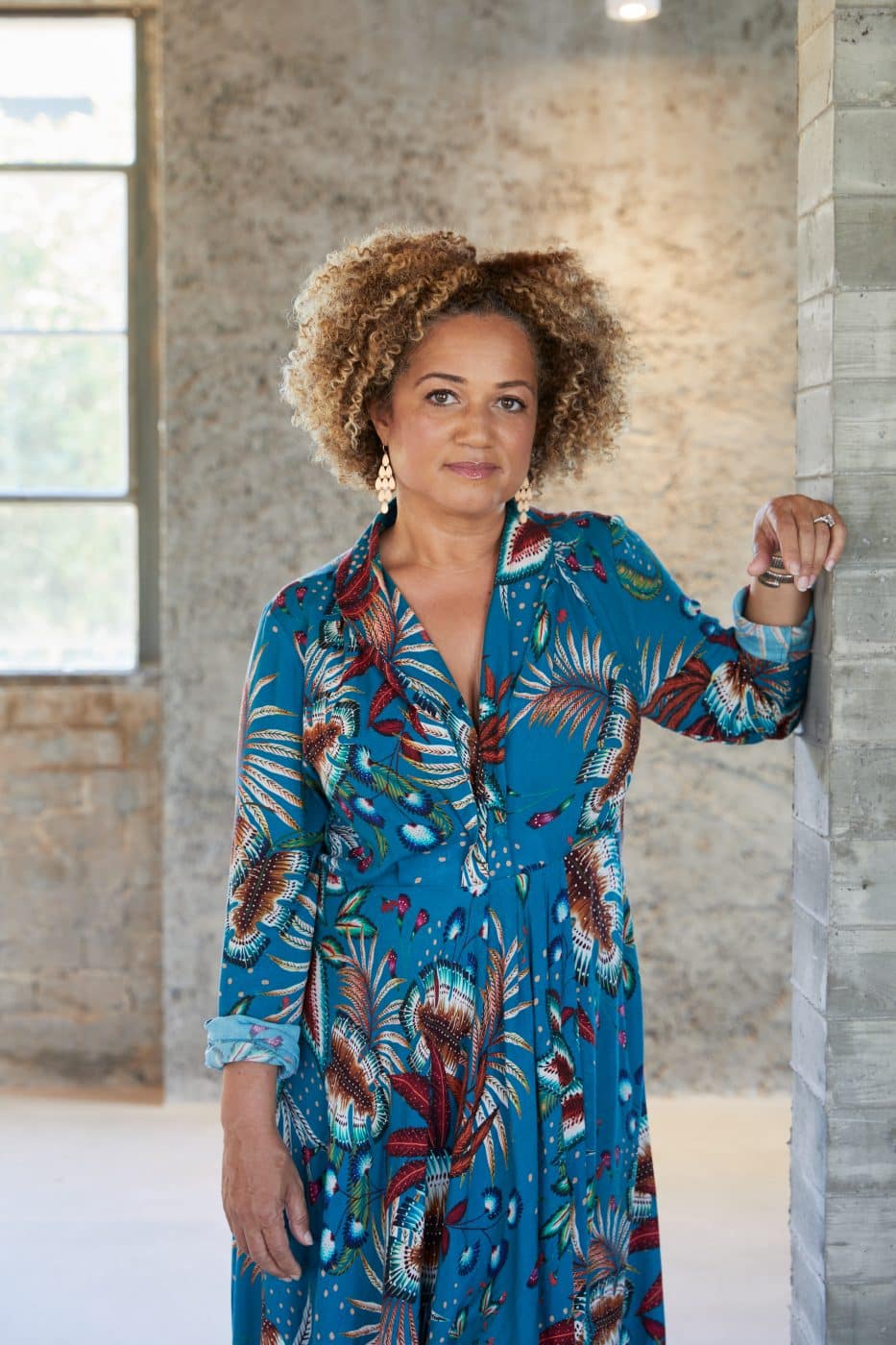 July 25, 2021"I feel like the barber who doesn't have a great haircut," says Bridgid Coulter, describing the Los Angeles house she shares with her husband, the actor Don Cheadle, and (occasionally) the couple's two grown children. The three-story house, which they renovated on a budget more than 20 years ago, is "completely imperfect," she says. "We have rubber bands holding kitchen drawers in place, and the roof leaks right over our bed. But it's so beautiful and so warm."
So warm, she notes, that "people come over, and they don't want to leave."
Now, Coulter is getting ready to fix the place up a bit. That will take care of the rubber bands and the leaks and also satisfy her furniture-buying addiction. "I may own eight sofas, but I can quit them anytime," she jokes. "The first step to recovery is admitting there's a problem."
Cheadle will weigh in on the design. "As a filmmaker, a visual storyteller, he has an incredible aesthetic," his wife says, adding: "He's a tough client, but it makes me a better designer."
Coulter divides her time among her growing interior design practice, her family responsibilities and Blackbird, a shared workspace where women of color network and strategize. "Blackbird is my baby," says Coulter, who founded the organization in 2019. Black women, she points out, are the fastest growing class of entrepreneurs in the country, but they have difficulty raising capital. Blackbird can help. Its goals, she says alliteratively, are equality, equity and equanimity.
One of the many things Coulter contributed to Blackbird is its design. After closing for the pandemic, it will reopen this fall in a "cool industrial building" in Culver City, which she is outfitting with a podcast studio, meeting rooms and a place to order coffee, tea or elixir. The look is industrial chic, she says, "but with a bit more femininity."
On the morning we spoke, Coulter was in L.A., catching up on work before returning to her house on the Big Island of Hawaii. (Her firm, Bridgid Coulter Designs, has offices in both locations.) She had just finished meeting with new clients — a couple in their 80s. She has plans to take down walls in their 1950s ranch house to connect the kitchen, dining room and den. It's the opposite of what she's been doing for many other clients, who since the pandemic have tended to ask for more, not less, enclosure. But when this couple's kids and grandkids come to visit, they want everyone to be together, Coulter says.
"Each house I do is different. My style is the client's style," she says, "and then I try to make it as modern as possible."
Coulter was asked to redo a house in Pacific Palisades owned by a showbiz couple. Her work began at the front door. "I wanted the entry to feel like the portal to a new experience," she says. One of the first things visitors see is an eccentrically carved hall bench. On the wall above it, she hung a Moroccan tray — "it's usually used as a tabletop, but I wanted to use it as art." A large piece of jade rests on a substantial table in front of an equally heavy mirror, which reflects — literally and figuratively — the coffered ceiling above. The various elements together form a kind of set piece that signifies arrival in a house that's not like any other.
The living room was dominated by architectural elements — a complicated stairway and balcony and a vast stone fireplace surround. To give the space a more human scale, Coulter brought in comfortable pieces, including a sofa that she covered in several different fabrics, all in shades of taupe but with a variety of textures. Behind the sofa is a cabinet by Sami Hayek, the brother of actress Salma Hayek, part lacquered red and part decorated by Mexican artisans with beads arranged in ancient tribal patterns.
Upstairs, in the main bedroom, Coulter placed a loveseat from A. Rudin, again upholstered in a few complementary fabrics, in front of the TV. Flanking the bed are end tables and lamps from Gregorius Pineo.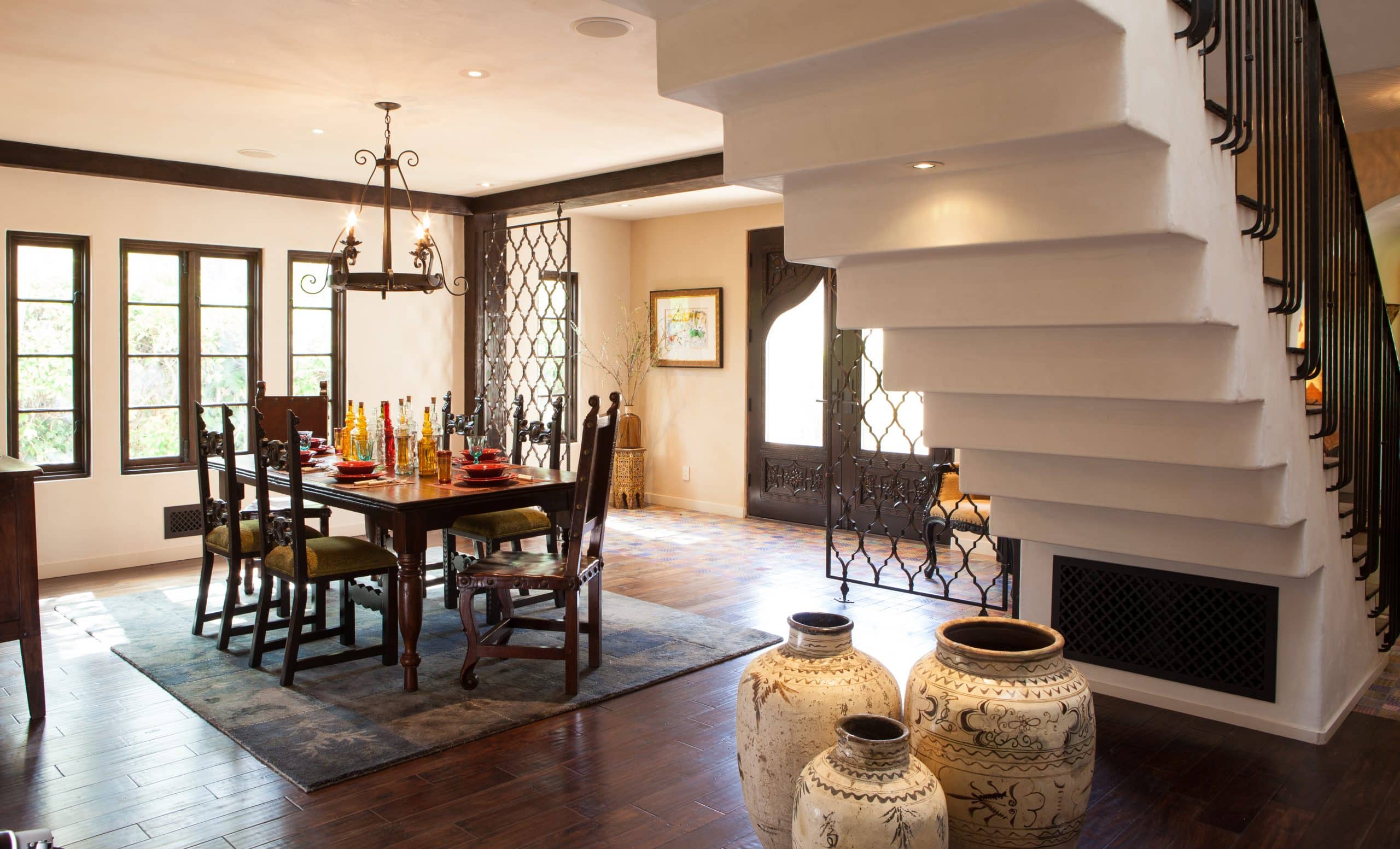 For a Spanish-Moroccan-style Brentwood house, built in the 1920s but badly renovated in the 1970s, Coulter designed a new front door featuring glass panels with gentle ogee curves. "I didn't want anything square," she says. Casa Del Sol Ironworks, in Santa Barbara, made metal screens from Coulter's sketches, which she positioned to subtly separate the entryway from the dining area. Between the front door and the screens is a floor of hand-painted French tiles, arranged by Coulter in a pattern reminiscent of a quilt.
"The clients are a really fun couple, and I didn't want them to walk into something boring and bland," she explains. "The wife said it makes her happy, every single day." In the dining area, Coulter had the contractors expose the underside of the staircase, making the space feel less chopped up and giving her a place to display antique sake jugs. Glass accessories make festive a table that belonged to the clients.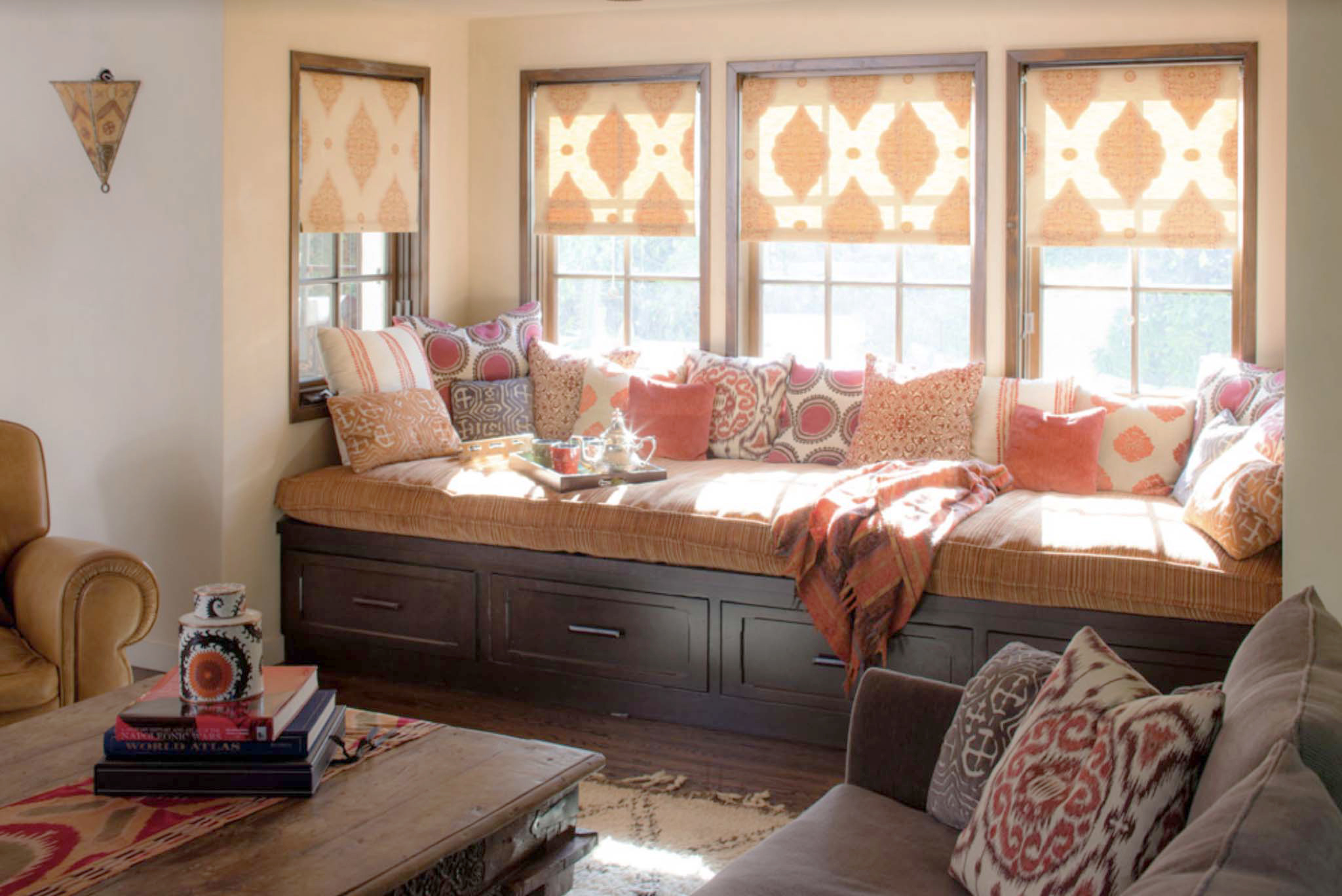 In the living room, Coulter replaced a window seat that, at just 14 inches deep, was pretty useless. A much wider daybed, built by Farmhouse Cabinetry with deep drawers underneath, is now a favorite family hangout. She covered the new mattress in a subtly striped chenille and chose pillows in a variety of red and orange fabrics. "Everybody loves this little area," she says.
"I don't like bland," Coulter says. So, when she bought and renovated a house in Ojai, California, she filled it with colorful tiles, a nod to the area's cultural heritage. The budget required her to stick to the home's original footprint. In the modest-size kitchen, she was determined to add an island, even though it had to be tiny. The dining table, topped by a slice of a tree from Indonesia, is also small. "It gives you a formal dining room," she says, "without taking up a lot of space."
Coulter grew up in a craftsman-style house in the college town of Berkeley, California. At 12, she decided to remodel her family's kitchen. She drew a new plan on graph paper. Her parents weren't persuaded, she says, but they were amused.
Cheadle, whom she met almost 30 years ago in a parking lot at the Beverly Center but married just this year, seems happy to share his life with a designer. "My husband thinks I'm good at it," she says. "He thinks it's in my wheelhouse."
Before she met Cheadle, Coulter studied acting at UCLA and had a number of TV and film roles. (The couple have appeared on screen together several times.) But acting "moved into the background," she says, as her love of design swelled. She enrolled in a postgraduate interior design program, also at UCLA, while raising their two children. Studying design, she says, "was a game changer." Now she moves between her firm's two offices, where a dozen employees work on her various ventures. For a while, she had a retail store in Venice, and she appeared on the program Home Made Simple on the Oprah Winfrey Network.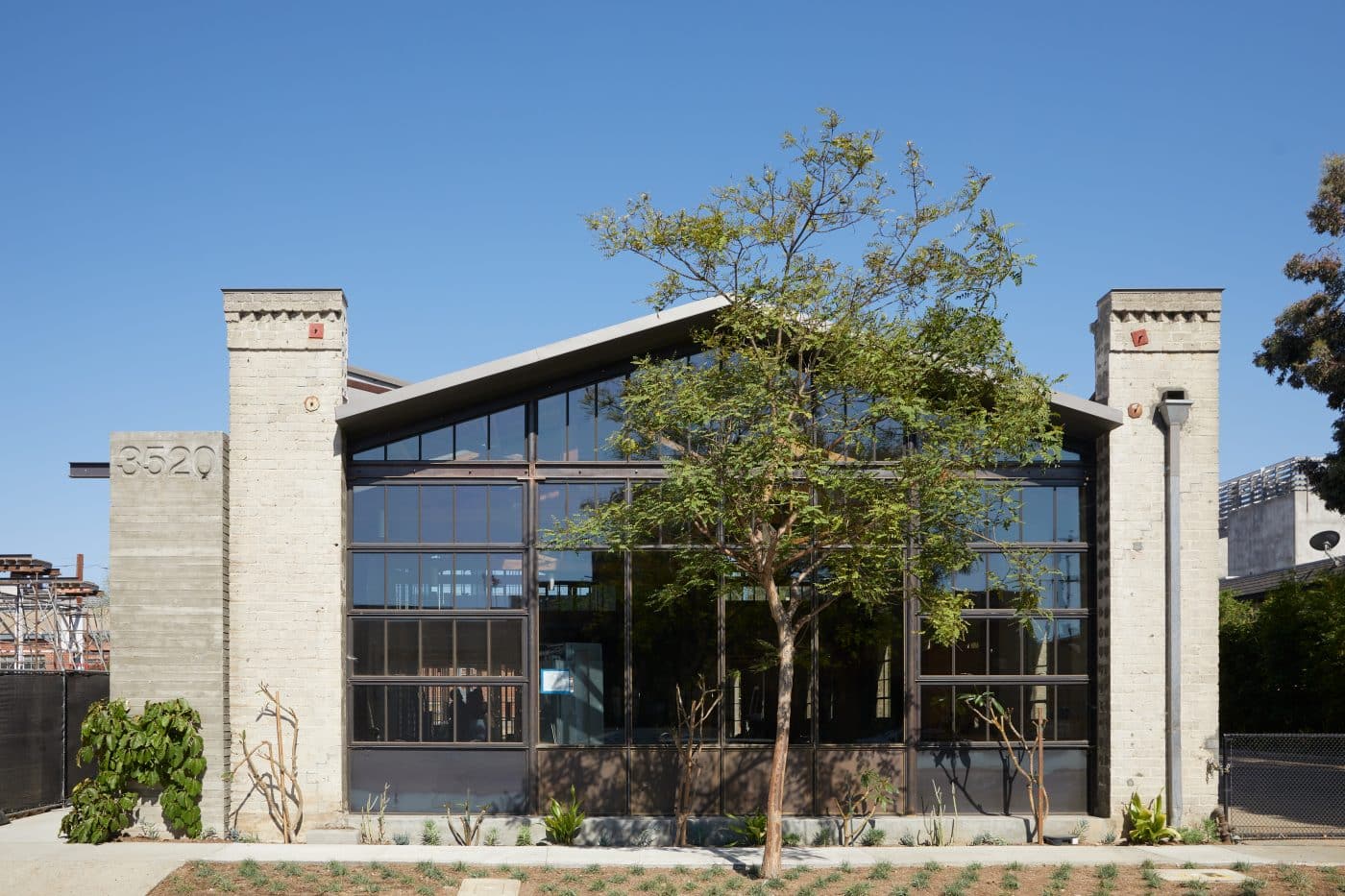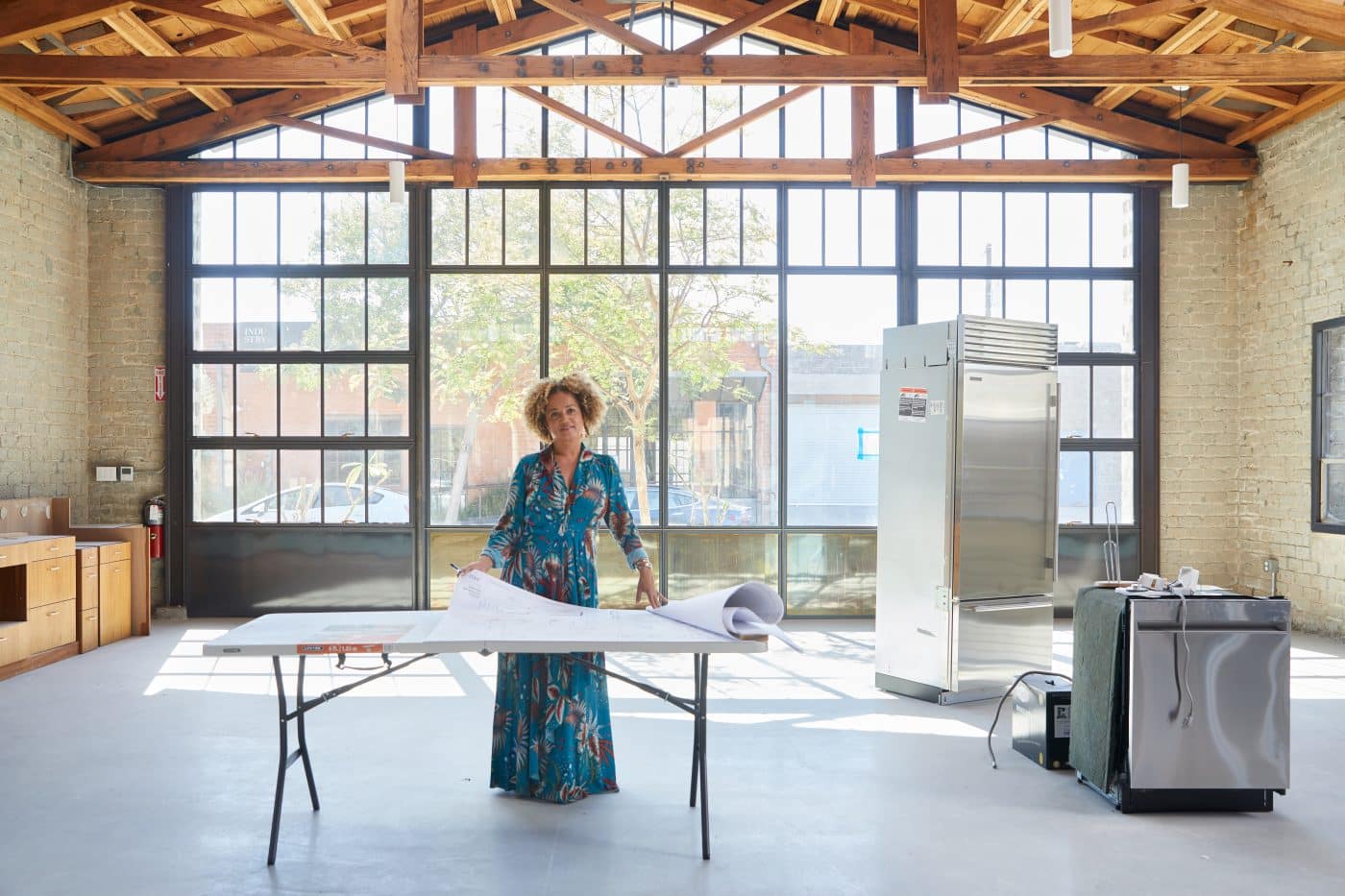 Not long after speaking with Introspective, Coulter flew back to Hawaii for a photo shoot; the couple's house there will be featured in the book AphroChic: The Black Family Home, due out next year from Penguin Random House. "I'm incredibly honored to be included, she says. "There aren't a lot of Black designers, but the number is growing." The book is about the journey of those designers, as well as about the Black families they work for.
The Hawaii house, on a golf course overlooking the ocean, was already being built when Coulter and Cheadle fell in love with it. "But I caught it in time to change every surface material," she says. "I added layers and textures and made it our own."