The early 18th-century castle that is the subject of the lovely house biography Château de Haroué: A Great French Estate, a Family Home (Rizzoli) looks good from any angle, and photographer Miguel Flores-Vianna captures them all. But leave it to the London-based lensman to also find several gorgeous shots of the interiors of closets and cupboards. Now that takes talent. 
Flores-Vianna was allowed to roam for 12 days throughout the historic château in the Alsace-Lorraine region — both the parts open to the public and the private quarters. The free-ranging commission came from Minnie de Beauvau-Craon, who inherited the château in 1982 and penned a forward to the book, as well as her daughter, Victoria Botana de Beauvau-Craon, who wrote the main text. The pair are descended from a long line of royals who have called Haroué home.
Completed in 1732 by architect Germain Boffrand, the massive structure was pointedly designed as an allegory of time's passing: There are 365 windows, 52 chimneys and 12 turrets. The furnishings, ably refreshed by Minnie in 1998, constitute a veritable archive of tapestries, paintings and furniture, many of the pieces gifts from kings and queens or specially designed for the frequent regal visitors.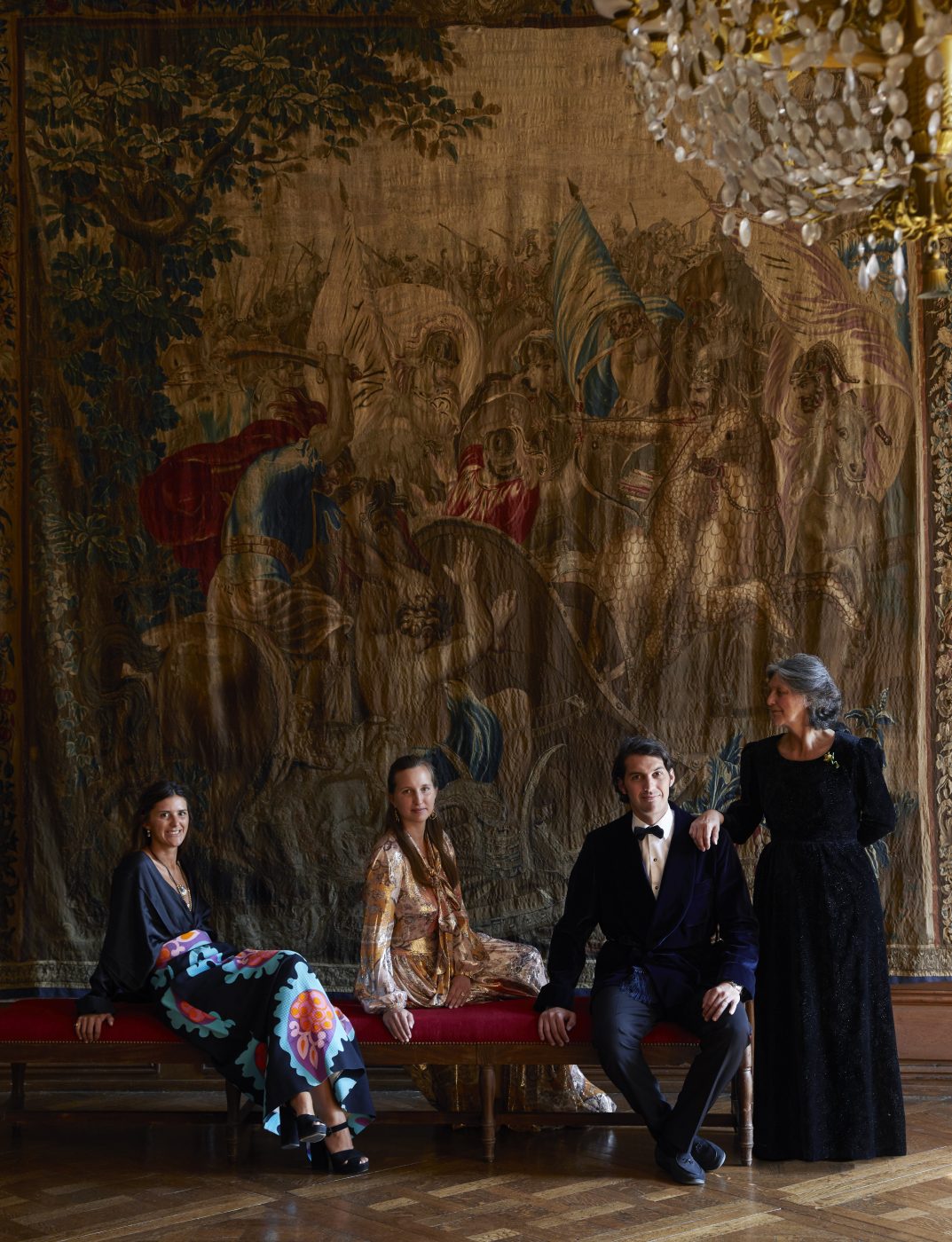 Much like the specificity of Flores-Vianna's images, the joy in this book comes from the details, as when we're told how guests who come to stay are treated, their beds made up with Egyptian cotton sheets monogrammed with the family's coat of arms. The average reader may wait in vain for an invitation, but just the idea of a sleepover is transporting.