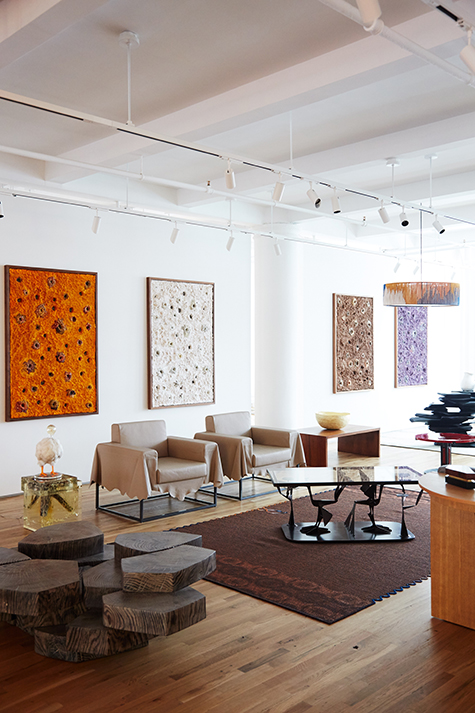 Three years ago, Gloria Cortina, a highly successful interior designer in Mexico City, attended the Miami edition of Design Miami, where she was introduced to one of the exhibitors, the Colombian-born, New York–based dealer Cristina Grajales. Discussing all matters of design during an ensuing lively breakfast at the nearby Raleigh Hotel, Grajales, who says she's "always looking for new voices," queried Cortina about Mexican furniture talents.
Cortina replied that she herself designs furniture, but only pieces specially conceived for clients' interiors. "Residential, not artful" is how Cortina put it. Nevertheless, Grajales in her distinctive voice, which is as honeyed as it is commanding, directed her to send photos as soon as she got home.
But, Cortina recalls, "being Mexican, when I got back, I kept saying mañana." Several weeks later, Grajales phoned inquiring about the images. Cortina finally sent them. The gallerist's assessment was what Cortina expected — and bracingly frank at that: "There's a lot of bullshit here." But Grajales loved Cortina's Mathias coffee table. Three nesting polyhedrons in hammered brass, it's a tribute to Mathias Goeritz, a celebrated Polish-born, Mexican sculptor, known for his primordial forms, who was a frequent collaborator of Luis Barragan's. On the strength of that table, Grajales asked Cortina to design a collection for her.
For Cortina's debut at the Grajales's gallery, "From Within" (currently on view through December 23), she has unveiled a selection of furnishings crafted from bronze, gold, lacquer and obsidian. Fusing contemporary and pre-Columbian forms, they are as strikingly original as they are luxe. In the months leading up to this show, a host of publications battled to win the first U.S. profile on her, with Architectural Digest prevailing.
Why the fierce competition? Because design editors all understand that unknowns who join Grajales's stable soon soar to star status. In past years, such talents have included the elegant French wizard of iron and glass Christophe Côme; the insurgent Chilean-born, Brooklyn-based shape-shifter Sebastian Errazuriz; and the trailblazing Colombian textile designer Jorge Lizarazo, of Hechizoo.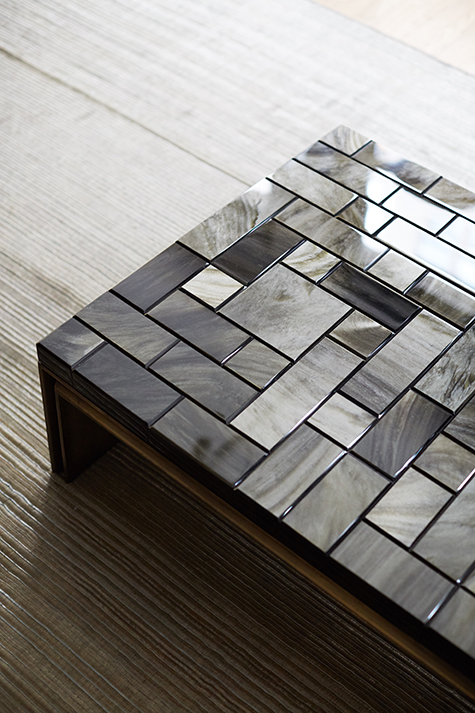 You see, Grajales doesn't just have an eye for talent. She has what is ultimately more important: a way with talent — as well as with clients. It's a gift that has helped her become one of the most formidable figures in the international design world. Quite an accomplishment for a woman who still likes to call herself "a simple girl from the hills of Colombia." (Disclosure: Grajales is a longtime friend of mine.)
Growing up in Pereira, a city in the coffee-growing foothills of the Andes, Grajales was a curious child who dreamed of exploring new places. Aesthetics were not yet a preoccupation. In fact, when she was young, she thought her mother, a highly creative do-it-yourselfer who was always redecorating the house, was "funny" — in other words, eccentric.
Grajales's career path was somewhat convoluted. Her original ambition was to become a doctor. This led her to a pre-med program in, of all places, Romania, at the time a grim dictatorship in the Soviet sphere of influence. Grajales soon realized that, as much as she was invested in helping people, she was not cut out for a physician's life. So, remembering the high school senior year she spent as an exchange student in Limerick, Maine, she enrolled at the University of Southern Maine, graduating with a degree in communications.
Seeking her fortune in New York, Grajales found a job as a translator in the district attorney's office. It was there, two years later, that she met Isabelle Kirshner, a young prosecutor who would become her life companion and, in 2011, her spouse. Interested in art, Grajales got a job in a gallery that specialized in early 20th-century design. Still, she was curious about the wider world and next found a position at an ad agency specializing in Hispanic consumers. Crisco Oil was her account. Advertising fascinated her, but agency work not so much.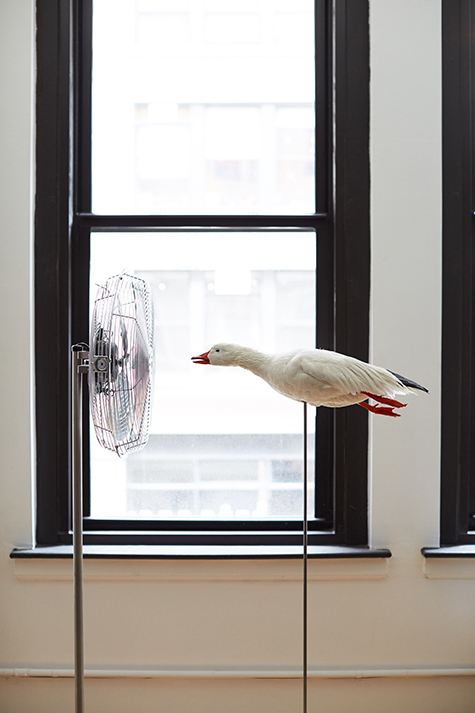 Then, in 1990, her career trajectory had another twist after a chance encounter with her old acquaintance Tony DeLorenzo, a leading New York dealer in French Art Deco. He was opening a new gallery, called 1950, to showcase his holdings of furnishings by mid-century creators, especially French icons like Jean Prouvé and Charlotte Perriand, who were little known in the States at the time. Grajales was hired to run the cavernous downtown gallery, which she directed for the next decade, becoming an expert on the period while learning the business from a master.
As 2000 approached, however, Grajales again grew restless. "It was not just a new century, it was a new millennium," she declares. The world was changing, and she wanted to be part of the paradigm shift. How was not yet apparent. In the meantime, Grajales set out on her own as a decorative-arts consultant. In the beginning, she shared a space in one of Soho's last truly old-style loft buildings, on Greene Street, with Kirshner, who had opened her own legal practice. Almost at once, former clients gave Grajales works to sell. Before long, she had taken over the entire loft, expanding her consultancy into a gallery with an inventory of marvelous mid-century pieces.
She commissioned works from contemporary decorative artists like Michele Oka Doner for clients and also began showing some of their designs in her space, with startling success. Her championing of the work of Sheila Hicks, for instance, led to the textile legend's rediscovery by the art world and resulted in a multi-museum retrospective. Within a few years, Grajales was recognized as a major dealer and adviser. Indeed, her acquisition for a client of a Carlo Mollino desk at a 2005 Christie's auction for a record-setting (and market-changing) $3.8 million landed her on the cover of the New York Times. That fall, she became a founding exhibitor of the cutting-edge design fair that was later dubbed Design Miami.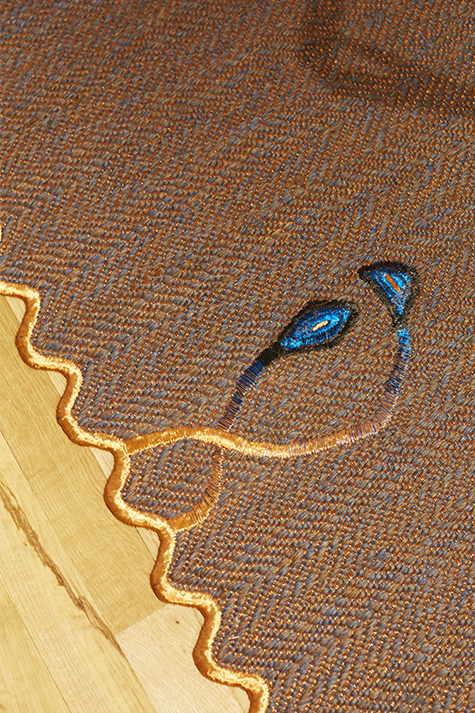 It should be noted that Grajales's embrace of textiles was quite daring. In the aughts, galleries viewed them as a challenging sales category, but Grajales has made some of the world's most sophisticated designers, architects and collectors converts to Hechizoo's creations. (Peter Marino is one the studio's most ardent fans.)
Still, what Hechizoo founder Lizarazo values most about Grajales is how her toughness has helped him grow as an artist. "Early on," he says, "she saw a new piece and said, 'You know, Jorge, you can do better.' She only had to say it once, but every time that I make something now, I think about it. It pushes me. Cristina may have been born in Colombia, but she was reborn in New York, where you have to be the best. Now I think that way too."
Although steely when she needs to be, Grajales is essentially a sensualist. Côme believes this is key to her success. "The gallery is very Colombian," he says. "The designs always have allusions to nature, fire, earth. Even when Cristina has a solo exhibition, she has samples of the works of her other artists around . . . things to look at or touch. Having the materials near is very important to her. They help make her a great educator."
Interior designer extraordinaire Robert Couturier concurs that Grajales's love for "the original, the surprising, the unexpected" is infectious, affecting her clients in particular. One of them, real estate developer Roy Stillman, remembers the first time he met her, when she was still at 1950 gallery: "I was impressed, bordering on being mesmerized, by her knowledge of twentieth-century design." He bought a George Nakashima desk and chair, which he still owns.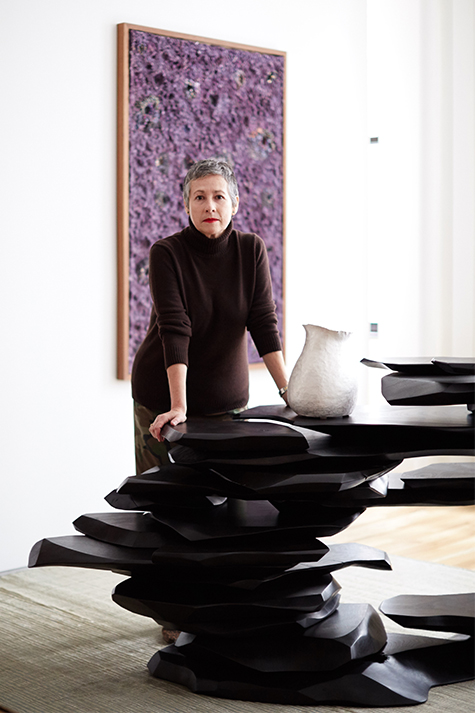 Being a client of Cristina Grajales Gallery is like being part of a club. The ever-sociable Grajales often invites her buyers to lunch and to special gatherings. "Cristina recently took me to an event at the Brooklyn Army Terminal," says Stillman, referring to Pedro Reyes's Doomocracy, a production of Creative Time, the ambitious public-arts organization of which she is a board member. "It was absolutely scintillating. Cristina's out there, a player." By sharing her knowledge with clients through experiences like these, Grajales expands their vision. "They become more adventurous in their imaginings of commissions," says Côme, "and that is very good for creation."
Every New York story is also a tale of real estate. In 2014, with the impending sale of her gallery's building, Grajales found herself in search of a new base. She wanted something as distinctive as her beloved Greene Street loft but wasn't finding anything. Then, Leon Tovar, a top dealer in modern and contemporary South American art and a fellow Colombian, suggested they open a space together in the still-gritty Flower District, where they could put on their own shows while exploring the intersection of art and design in a shared "Third Room," as they call it.
The art world took note when they announced their plan last year. "Leon and Cristina are breaking down silos," Grajales's friend Anne Pasternak, the director of the Brooklyn Museum, declared in a Wall Street Journal article about the hybrid gallery's opening. Today, visiting the serene space filled with modern and contemporary art and design enchantments, along with Grajales's two romping terrier-mix dogs, you would never know that an aesthetic revolution is underway. But that's the magic of Grajales's paradigm shift.