American, 1905-1990
A master woodworker and M.I.T.-trained architect, George Nakashima was the leading light of the American Studio furniture movement. Along with Wharton Esherick, Sam Maloof and Wendell Castle, Nakashima was an artisan who disdained industrial methods and materials in favor of a personal, craft-based approach to the design. What sets Nakashima apart is the poetic style of his work, his reverence for wood and the belief that his furniture could evince — as he put it in the title of his 1981 memoir — The Soul of a Tree.
Born in Spokane, Washington, to Japanese immigrants, Nakashima traveled widely after college, working and studying in Paris, Japan and India, and at every stop he absorbed both modernist and traditional design influences. The turning point in Nakashima's career development came in the United States in 1942, when he was placed in an internment camp for Asian-Americans in Idaho. There, Nakashima met a master woodcarver who tutored him in Japanese crafting techniques. A former employer won Nakashima's release and brought him to bucolic New Hope, Pennsylvania, where Nakashima set up a studio and worked for the rest of his life.
Nakashima's singular aesthetic is best captured in his custom-made tables and benches — pieces that show off the grain, burls and whorls in a plank of wood. He left the "free edge," or natural contour, of the slab un-planed, and reinforced fissures in the wood with "butterfly" joints. Almost all Nakashima seating pieces have smooth, milled edges. Nakashima also contracted with large-scale manufacturers to produce carefully supervised editions of his designs. Knoll has offered his Straight chair — a modern take on the spindle-backed Windsor chair — since 1946; the now-defunct firm Widdicomb-Mueller issued the Shaker-inspired Origins collection in the 1950s.
Nelson Rockefeller in 1973 gave Nakashima his single largest commission: a 200-piece suite for his suburban New York estate. Today, Nakashima furniture is collected by both the staid and the fashionable: his work sits in the collections of the Philadelphia Museum of Art, New York's Metropolitan Museum of Art and the Smithsonian Institution, as well as in the homes of Steven Spielberg, Brad Pitt, Diane von Furstenberg and the late Steve Jobs.
Iconic Designs from George Nakashima
Explore timeless pieces that have earned their place in history.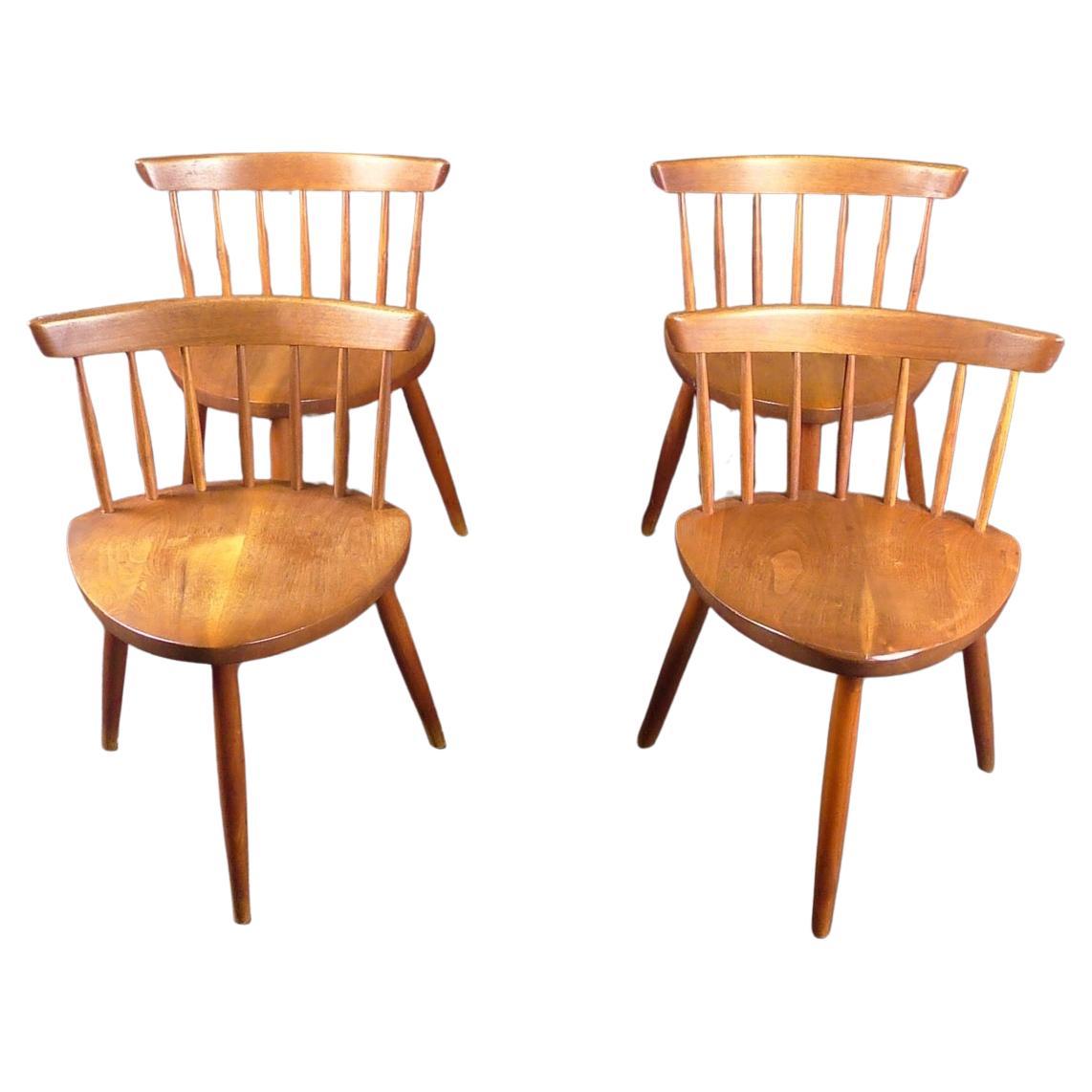 George Nakashima Mira Chair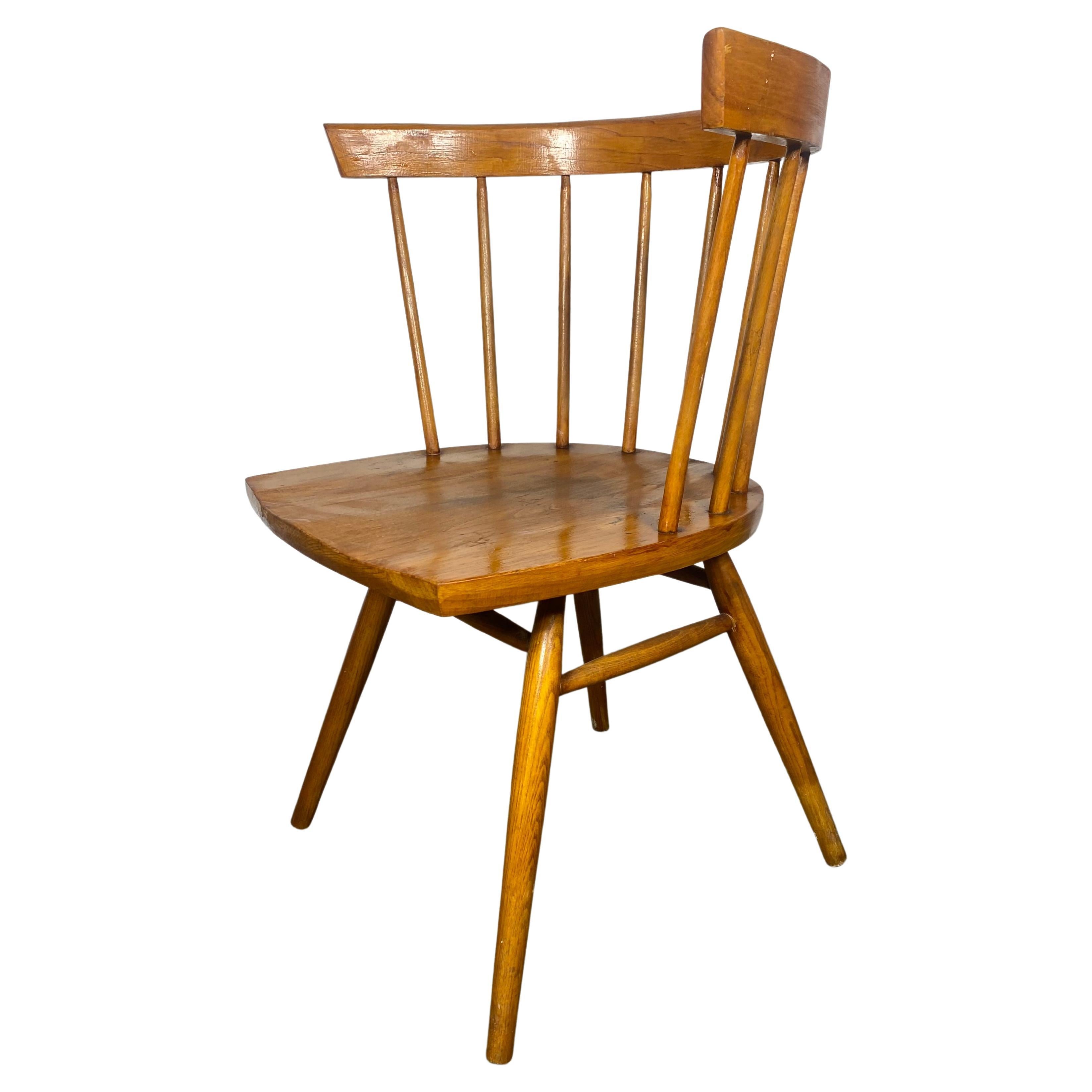 George Nakashima Straight Chair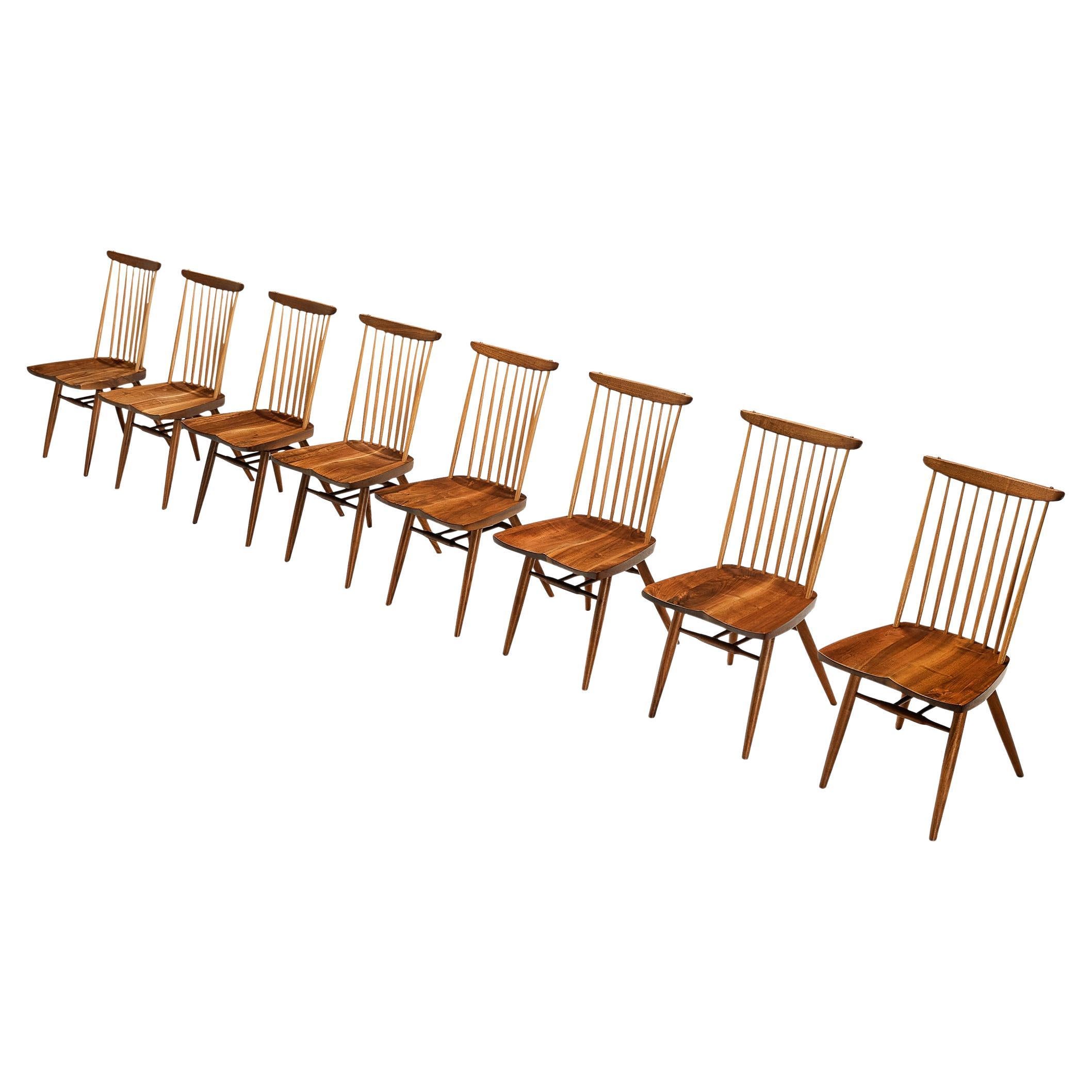 George Nakashima New Chair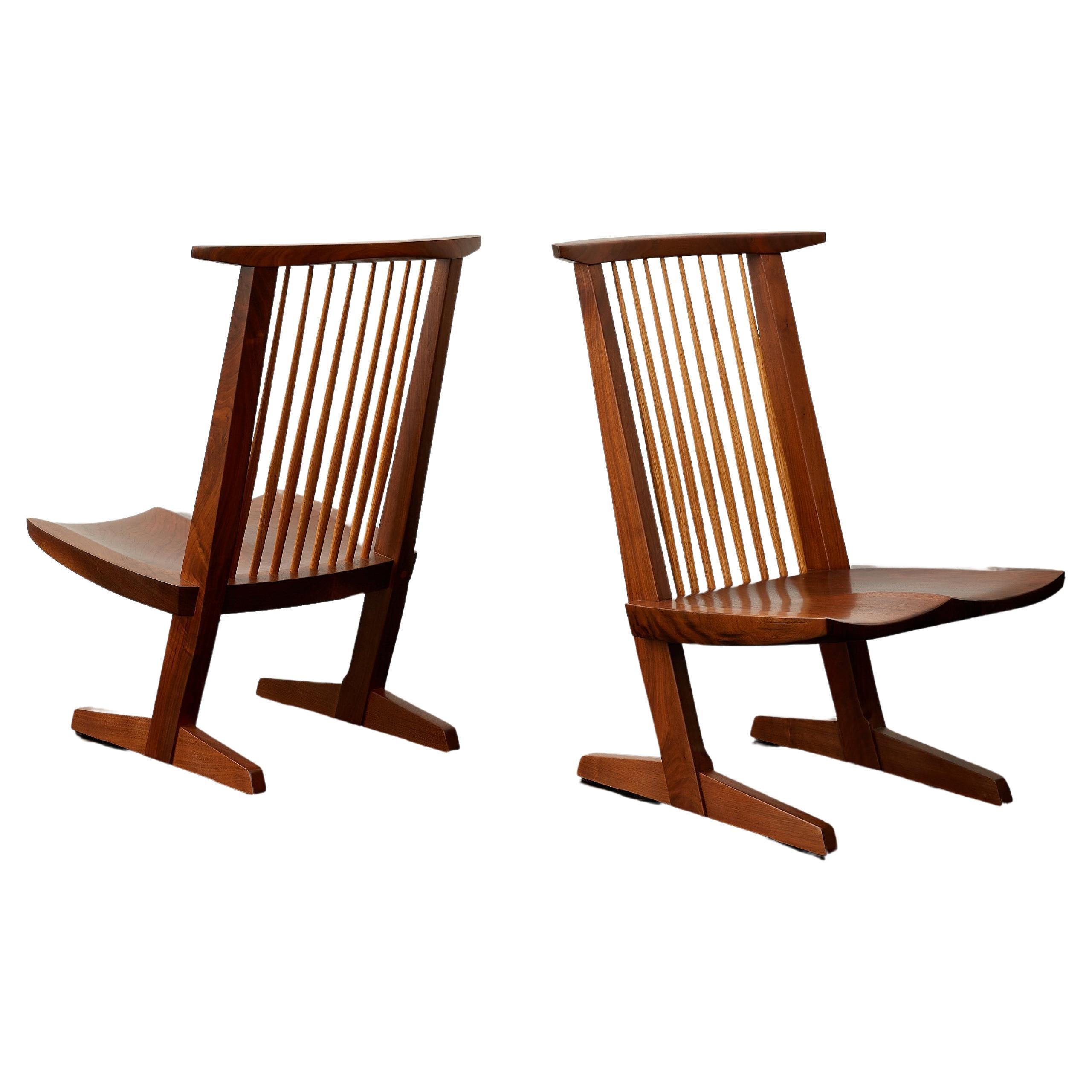 George Nakashima Conoid Chair
Browse all Furniture from George Nakashima
Shop Now
Creators Similar to George Nakashima
More George Nakashima Designs
George Nakashima furniture for sale on 1stDibs.
George Nakashima furniture are available for sale on 1stDibs. These distinctive items are frequently made of
wood
and are designed with extraordinary care. There are many options to choose from in our collection of George Nakashima furniture, although
brown
editions of this piece are particularly popular. Many of the original furniture by George Nakashima were created in the
mid-century modern
style in
united states
during the
21st century and contemporary
. If you're looking for additional options, many customers also consider furniture by
Frank Lloyd Wright
,
Warren Platner
, and
Kipp Stewart
. Prices for George Nakashima furniture can differ depending upon size, time period and other attributes — on 1stDibs, these items begin at £7,499 and can go as high as £64,463, while a piece like these, on average, fetch £28,154.
Questions About George Nakashima
1stDibs Expert

March 22, 2022

George Nakashima is perhaps best known for developing the butterfly joint. This construction method involves connecting pieces with a third piece of wood shaped like a butterfly. The joint forms a strong, sturdy connection and stabilizes pieces to fight the effects of wood expansion. On 1stDibs, shop a range of George Nakashima furniture.

1stDibs Expert

March 22, 2022

To identify George Nakashima furniture, start by looking for the name of the original client written in black marker. He usually wrote the name on the underside of a piece of furniture. Order cards and shop drawings can also help authenticate his work. On 1stDibs, find a selection of expertly vetted George Nakashima furniture.

1stDibs Expert

March 22, 2022

No, George Nakashima didn't usually sign the majority of his works. Instead, he normally added the name of the client to the timber selected to start the project. The writing usually appears in simple black marker. ​​On 1stDibs, find a variety of George Nakashima furniture.

1stDibs Expert

March 22, 2022

To address wood expansion, George Nakashima pioneered the butterfly joint. This technique uses a butterfly-shaped piece of wood as an anchor. When wood expands, the butterfly joint prevents the pieces from splitting apart. Butterfly joints are strong and increase the overall durability of his wood furniture. On 1stDibs, find a collection of George Nakashima.

1stDibs Expert

March 22, 2022

Which chair is best for a George Nakashima Origins for Widdicomb desk is largely a matter of preference. George Nakashima chairs with Shaker-inspired spindle backs like the Mira and Conoid tend to complement the lines of the desks in the collection. However, you can mix and match styles to create an eclectic look. On 1stDibs, shop a collection of George Nakashima desks and chairs.