The average cost of an antique Wendell Castle Furniture is $43,939. The price can vary from $3,500 and $650,000 based on the condition, age, materials and aesthetic value for a specific Wendell Castle Furniture.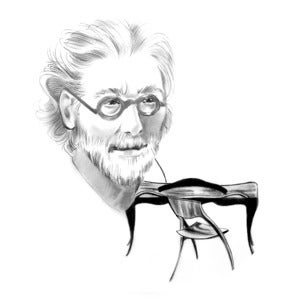 Wendell Castle (USA, b. 1932)
Wendell Castle is an American furniture maker celebrated for his experimental creations in wood and plastic. He was one of the first to create seating, lighting and tables that resembled sculpture, otherwise known as art furniture. A founding father of the American Studio movement, Castle is known for his craftsmanship and broke new ground in the 1960s with the stack-laminate technique, which involves layering and then sanding thin sheets of wood. In the '70s, he transitioned to using gel-coated plastic in bright colors. Castle integrates both mediums in his current designs, which, like his vintage pieces, are characterized by curved, biomorphic lines and whimsical undertones.