It is rare for a family business to make it to the third generation intact and thriving — and even rarer when the business in question is collecting and loaning precious pieces of decorative art. Tastes change, and what was once a must-have can seem musty a couple of decades later. The New York–based Wunsch family is just such a rarity, however. The late patriarch, Eric Martin Wunsch, established the Wunsch Americana Foundation in the 1940s and proceeded to collect paragons of early American furniture. Many of these are on display in top institutions like the Metropolitan Museum of Art, which boasts such Wunsch treasures as a chair carved by John Goddard around 1760 for Rhode Island resident John Brown, a gentleman known for his good taste and generous proportions. (Based on his waistcoat measurements, one historian has estimated his height at six feet, three inches, and his chest as 60 inches around.)
Meet the Millennial Brothers with a Passion for Early American Antiques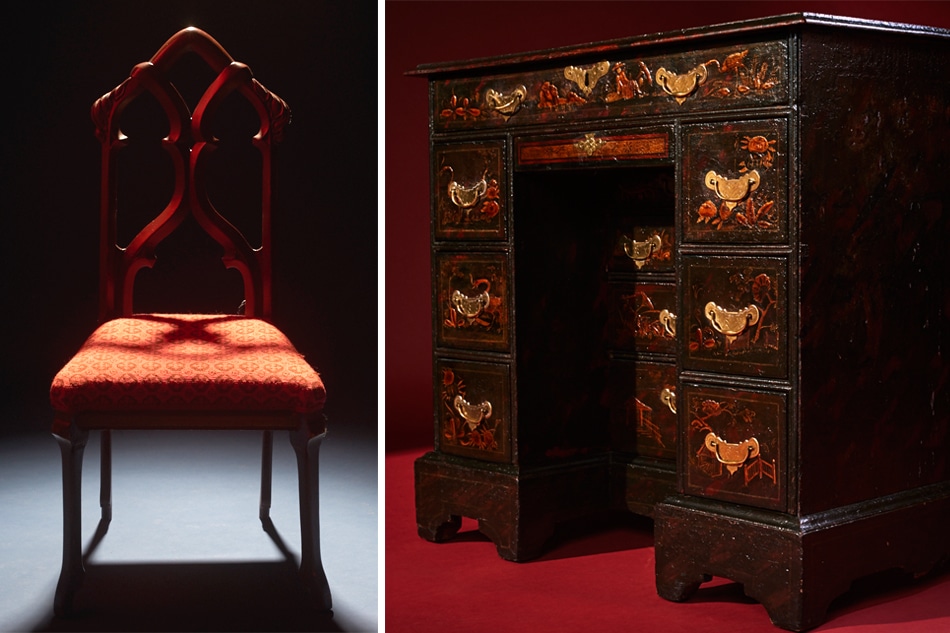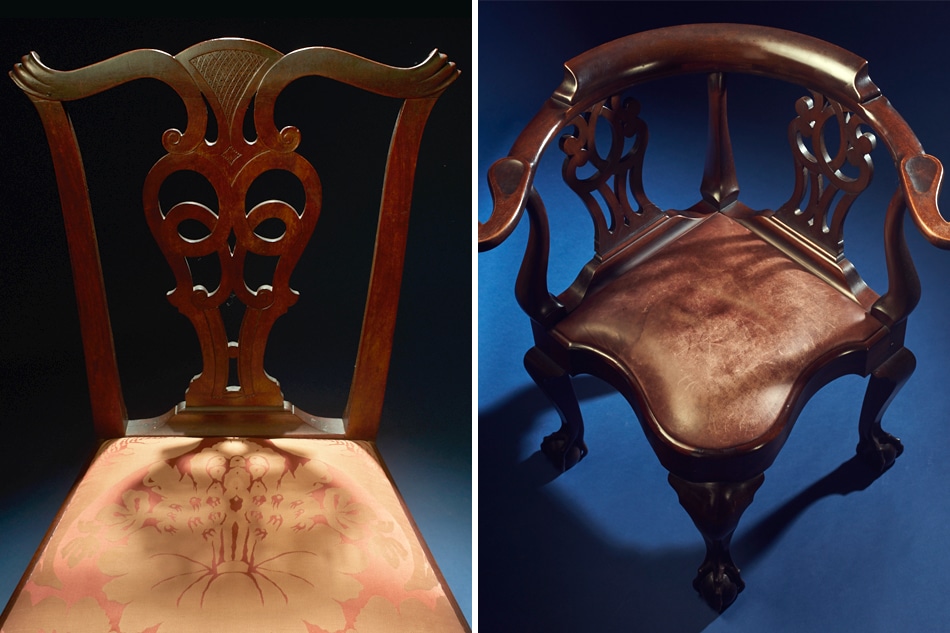 These days, the next two generations share responsibilities: Eric's son, Peter, works with his own sons, Eric and Noah, ages 32 and 28, respectively. And it's this eager third generation that is especially shaping the foundation's future, by looking at American design through a broad perspective.
"We're not afraid of brown furniture," jokes Noah, whose day job is running digital and marketing strategy for Sotheby's. Indeed, the brothers — who grew up going to the Met with their grandparents — have made it their mission to open the eyes of younger collectors to the craftsmanship of early American antiques.
Given the contemporary and modern design boom, they believe that the way to bring attention to the field is to connect the present to the past. So, at their annual January honors ceremony, they are giving the Eric M. Wunsch Award for Excellence in the American Arts to master craftsman Wendell Castle and outsider-art collector Audrey Heckler.
---
Millennial brothers Eric and Noah Wunsch have made it their mission to open the eyes of younger collectors to the craftsmanship of early American antiques.
---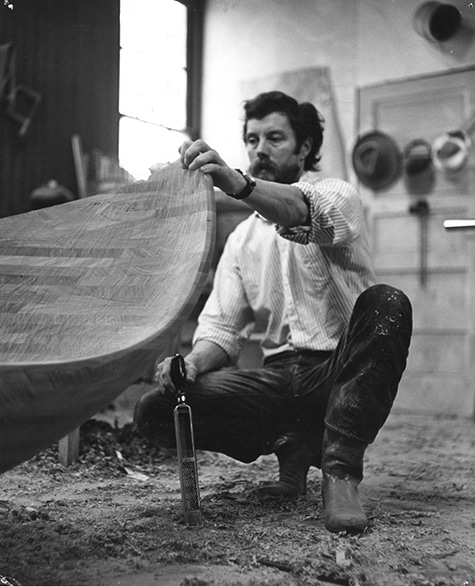 In the past, the accolade has gone to antiques specialists, so choosing a living legend like Castle is a game changer. "He's the godfather of American studio furniture," says Eric, who helps his father run the foundation as well as their family office. "We're showing that there's no barrier between Wendell and American antiques."
"It's an important step forward for the foundation in many ways," Noah says. "In craftsmanship, respect for material and process, Wendell harks back to the earliest masters of American furniture. Every step in the history of design is linked — Wendell created his own field, and that's a crucial step indeed."
The awards ceremony — to be held at Christie's New York on January 17, to coincide with the season's Americana auctions and the Winter Antiques Show — is just the splashiest of the foundation's activities. Essentially, the organization exists to collect objects and loan or donate them to major museums. "Our goal is to share," says Noah.
If you're the type who reads the fine print on wall labels, you'll see Wunsch loans currently cited not only at the Met but also at Hartford, Connecticut's Wadsworth Atheneum, the Museum of Fine Arts Boston and the Philadelphia Museum of Art, among other institutions. Sometimes the foundation even takes requests.
"We bought the Lancaster chest, a cover lot at Christie's, and it went directly to the MFA in Boston," Eric says of a circa 1765 Chippendale-style piece made in Lancaster, Pennsylvania, that went for a cool $665,000 in 2015. "That's how we want to acquire going forward: when it helps a museum fill an important niche. We're not collecting to fill our offices."
Under the direction of Eric and Noah, the Wunsch-sponsored roster of roughly four events a year has become decidedly catholic; a Paul Evans panel discussion and a demonstration of glassblowing in Brooklyn were among recent activities.
Commissioned works are also becoming a central part of the foundation's identity. Among the pieces in the series completed so far is a bronze mirror by Los Angeles–based artist David Wiseman, which was inspired by an American japanned kneehole desk in the foundation's collection. It will be strategically loaned to institutions in the coming years. Most recently, Castle has created a to-be-announced piece — the biggest commission, in all senses, that the foundation has made. The Wunsches are now working to find an institutional home for it. And there are more to come. "Getting Wendell on board," says Noah, "has amplified our ambitions."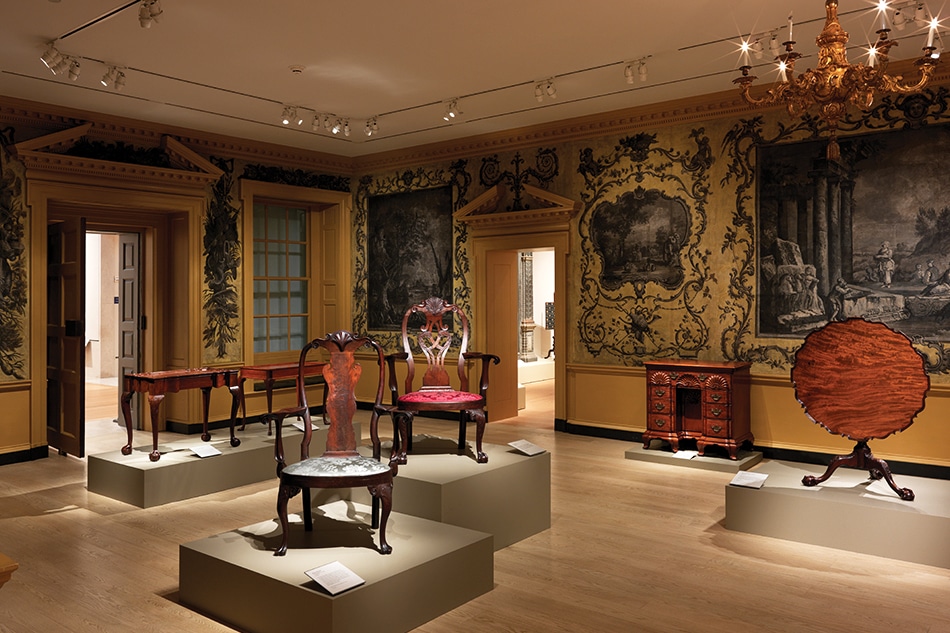 Both the Brothers Wunsch are collecting up a storm personally, too. "I'm all over the map," says Noah. He recently bought a Shiro Kuramata table and a Robert Mapplethorpe photograph. For a while, he has lived with a drawing by outsider artist Thornton Dial, and his interest in that sort of work is part of why they are honoring Heckler in January.
"The more we looked into what she's doing, it made sense," Noah says of the New York–based collector, who discovered outsider art in midlife and has amassed hundreds of pieces. "She's at the top of her field, and that field seems to be growing."
Eric's collecting is also eclectic, with a tilt toward the modern. "I use 1stdibs as a storyboard for inspiration," he says. "I like the mix of genres and dealers." From the site, he's bought a Kai Kristiansen shelving unit and Castle's Cloud shelf, among other pieces. He also owns Pierre Paulin's Model F543 Tulip chairs.
Their holistic approach to design — never tilting too much toward fads, always looking to the root of American style — has nicely positioned the Wunsches to take the family business into the future.
"It's a narrative that we think is invaluable: Everything progresses from somewhere," says Noah. "Early American is just the start of the story."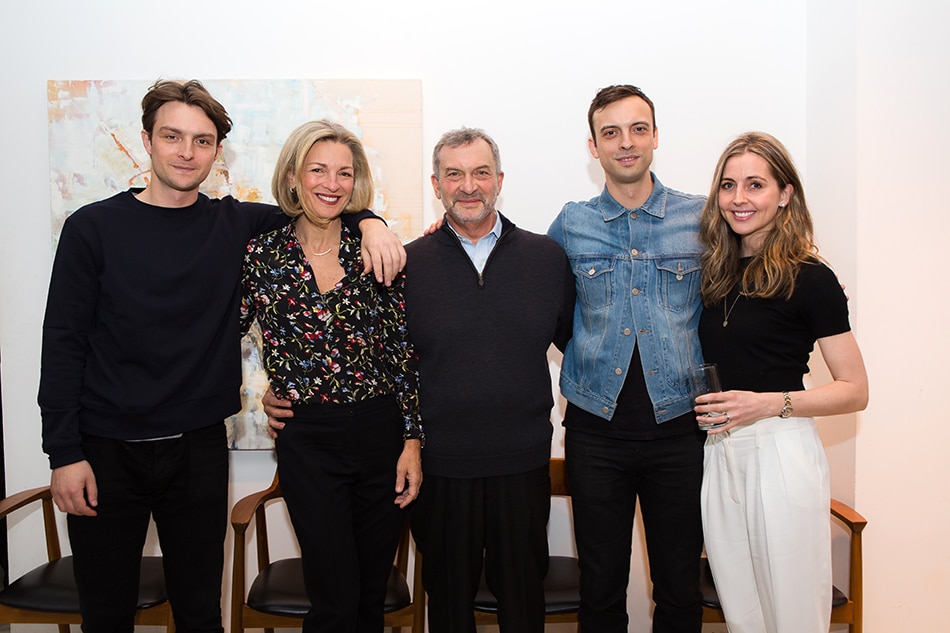 ---
Eric and Noah Wunsch's Quick Picks