June 7, 2020Holistic architecture — the complete integration of structure, site, interior detail and furnishings — is a design philosophy more often preached than practiced, especially in this era of McMansions, celebrity decorators and DIY-ers. But Farca + Grappin, the Mexico City–based studio led by Ezequiel Farca and Cristina Grappin, pays the idea much more than lip service. Their expertly sited resort-like homes in such locales as Puerto Vallarta and Los Cabos, in Mexico, as well as in Venice, California, impress both inside and out, with volumes swathed in natural materials that are simultaneously primitive and refined. The firm follows in the holistic footsteps of famed 20th-century Mexican architects Luis Barragán and Ricardo Legorreta, as well as American modernists from Frank Lloyd Wright to Richard Neutra, Rudolf Schindler and Charles and Ray Eames, while also calling to mind such contemporary designers as Leo Marmol and Ron Radziner.
Farca and Grappin became a global force in contemporary architecture seven years ago, when she became a business and design partner in his 20-year-old firm. With satellite offices in Santa Monica and Milan, they have designed residences and commercial projects including restaurants, cinemas and yachts that have won them accolades from such arbiters as Architectural Digest Mexico, the Architect's Newspaper and the Architectural Institute of America.
In their recently published debut monograph, Farca + Grappin (Rizzoli), the duo showcase the best of their site-specific sustainable architecture, including their residential projects. For the latter, they devise sleek but comfortable interiors that combine antique and vintage pieces with their own furniture designs, plus their collaborations with Mexican artisans who put a contemporary spin on traditional craft.
Farca and Grappin, who are currently renovating a 1955 William Krisel–designed house in L.A.'s Bel Air neighborhood, spoke with Introspective about their 360-degree design practice, mid-century modern influences and love of artisanship.
You are proponents of holistic design. How do you achieve it?
Grappin: When we design a home, we are simultaneously thinking about the interior architecture and the furniture, making sure all the elements coexist and interact in an organic manner. After many projects, we have concluded that less is more. We obsess over the details.
Farca: For example, in Casa Culiacán, which we recently completed near Mexico's Pacific coast, we designed the doors specifically for this project, creating bronze handles that would be flush with the oak wood.
What aspects of Mexican design work in California and across the U.S.?
Farca: Mexico and California have a lot of similarities, such as the weather, the food, the mid-century architecture and the indoor-outdoor lifestyle.
Grappin: We believe that whatever the environmental factors or location, there is always a way to adapt the site to create an experience with nature. By allowing the interiors to have direct contact with the exterior, we can foster a healthier relationship, not just with nature but also among the inhabitants.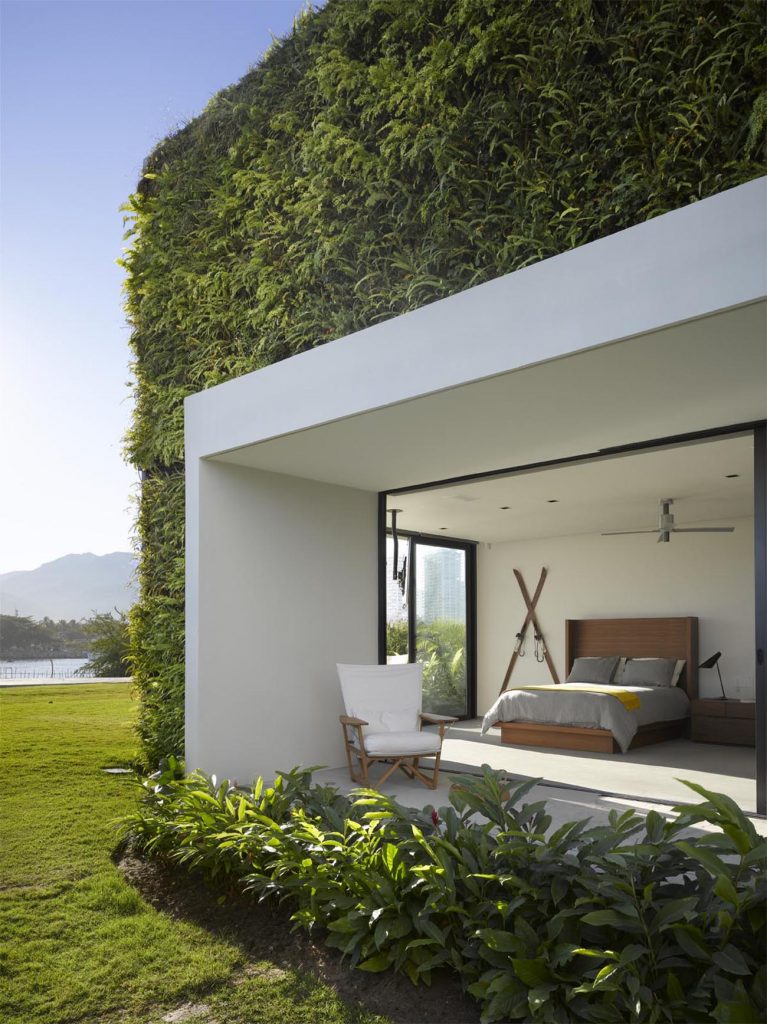 Beyond interior-exterior flow, what precepts of mid-century California architects like Craig Ellwood, A. Quincy Jones and Ray Kappe inspire you?
Farca: The entire mid-century movement is linked to craftsmanship. It was an era that emphasized the different trades and connected architecture and industrial design to the well-being of people. At a time when manufacturing technology was advancing quickly, designers and architects were inspired by traditional handicrafts and artistry.
How about the giants of Mexican modernism?
Grappin: The leading one, of course, is Luis Barragán, and then the greats like Ricardo Legorreta, Pedro Ramírez Vázquez, Mario Pani and Juan O'Gorman. They were pioneers in a new style that was trending in Europe, adapting it to Mexican culture, lifestyle and arts and crafts.
Farca: Barragán was inspired by the great modernists in Europe and elsewhere but reinterpreted this style by creating an architecture that had its own identity and corresponded to what Mexico was like at that time. Nowadays, this is the biggest commitment and responsibility architects have: to design projects that integrate their contexts and respond to a certain cultural identity. Our mezcal bar project in Oaxaca does that. It has a contemporary design but integrates many local materials, such as mosaics and reclaimed wood, among others, that were worked in a traditional and local way.
How does the work of great mid-century Mexican artist-designer-craftsmen like Pedro Friedeberg, Pepe Mendoza and Arturo Pani inspire you?
Farca: We are all on the same quest to help modernize crafts so as to not lose them. We have taken it upon ourselves to help rescue these artisan traditions and connect them to new technology and materials.
In what ways are your collaborations with contemporary craftspeople creating new traditions?
Grappin: Most of these artisans haven't experimented with contemporary design. When we work together, we think it's a challenge for both parties, but the result is worth it. For the Maravilla house in Los Cabos, for example, we have taken Talavera ceramics — normally used for vases and tableware — and created a vertical lattice that can serve as a screen to separate spaces. We used the traditional blue and white colors but with a contemporary graphic pattern, innovating alongside the artisans who helped us create it.
Farca: We also integrate barro negro, a black ceramic from Oaxaca made using a timeless technique, which looks amazing as an architectural element, as, for example, in that mezcal bar. And we love to use woven fabrics, one of which was the inspiration for the "intervention" we did with an Arne Jacobsen Series 7 chair that had a seat made from black mantilla lace embedded in clear resin.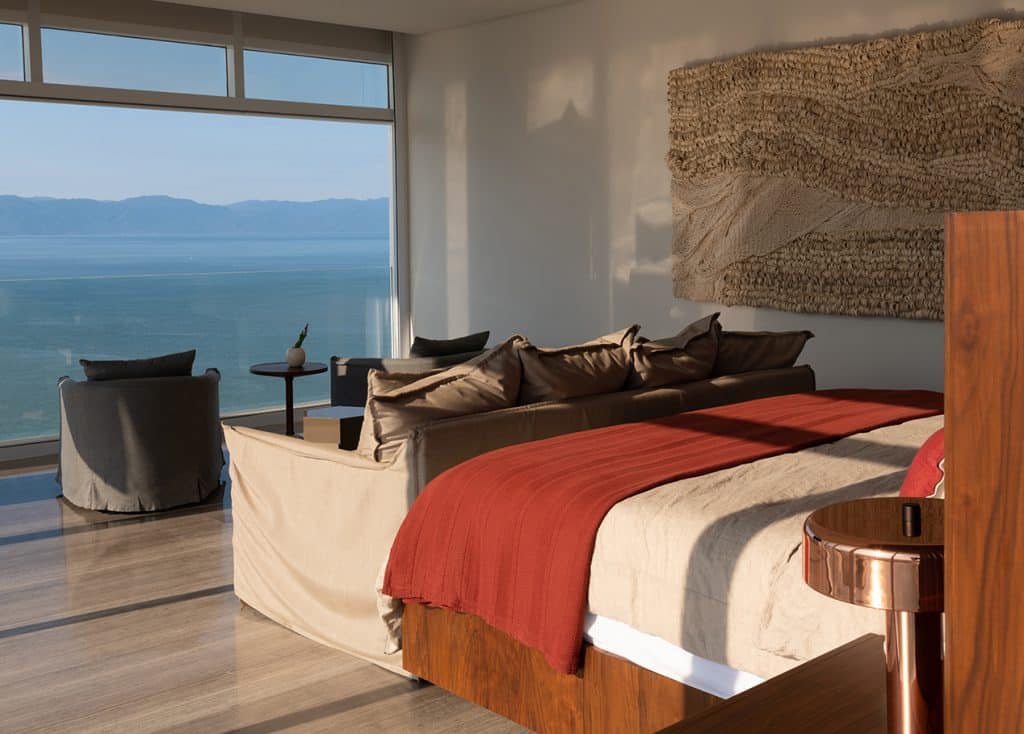 What role do vintage furniture and antiques play in your interiors?
Farca: We use vintage designs as accent pieces. They are key to setting the style and mood we want to convey. Our interiors for the Maravilla house reflects a combination of modernism and tradition in the use of vintage furniture by mid-century Scandinavian designers. It's critical to maintain a connection to the past, because the future is always changing — this is how our spaces and pieces truly stay timeless. The work of mid-century designers like Pierre Jeanneret, Charlotte Perriand, Vladimir Kagan and Walter Lamb fit perfectly in any space we design.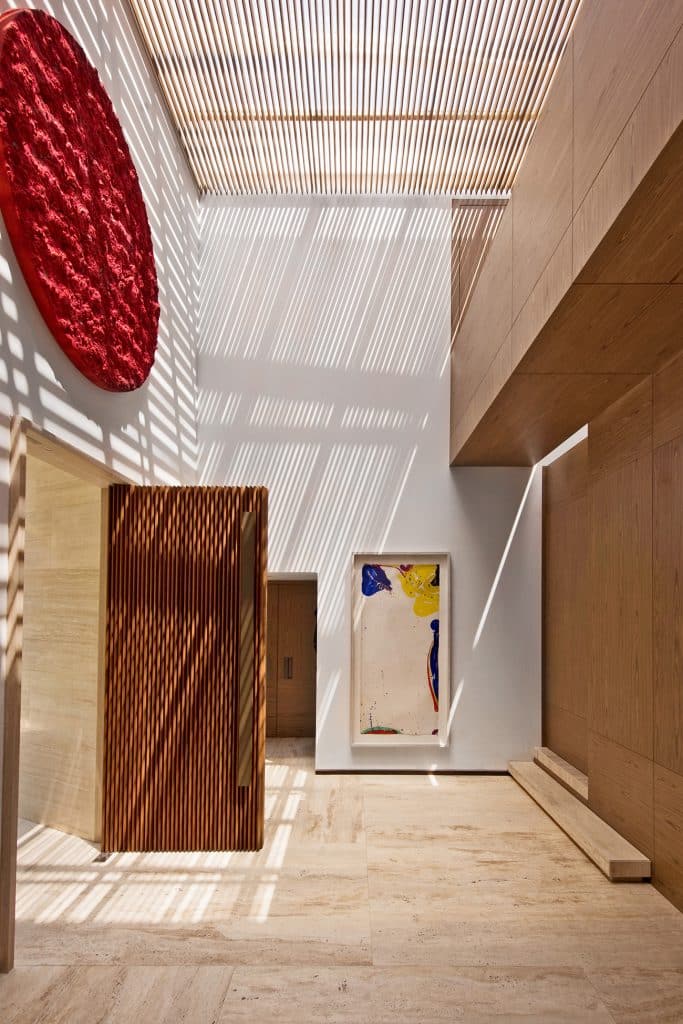 You have said that in your work, "modernity and luxury coexist in an unpretentious way." What's your secret?
Farca: We pay a lot of attention to the materials — stone, marble, wood — because they are the key components to achieving a sense of modernity and luxury. And we also believe that the absence of design for its own sake creates modernity. Every space we build has the simple goal that, in thirty years, it will still look as chic as the day it came into existence. But the most important part of our creations is the comfort and warmth they exhibit. We're not thinking of magazine covers, we're thinking about enhancing the users' well-being and enriching their quality of life.
---
Ezequiel Farca and Cristina Grappin's Quick Picks