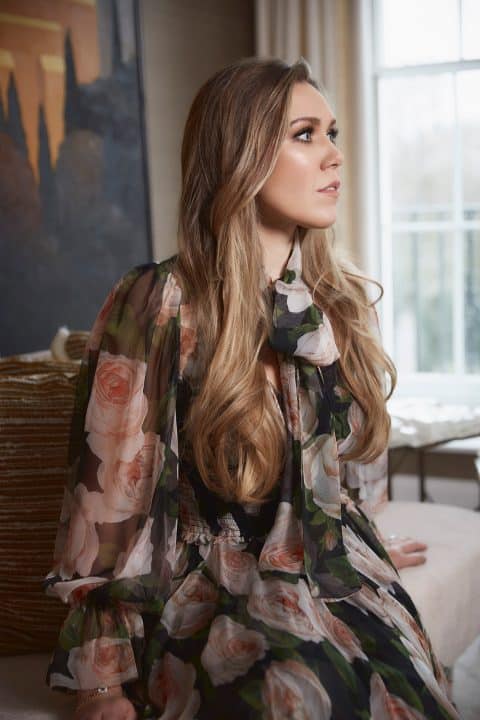 London-based interior designer Fiona Barratt-Campbell — known for creating furniture and spaces of timeless British elegance — has entrepreneurial success in her genes: Her grandfather was building mogul Sir Lawrie Barratt, and her parents founded a chain of garden centers that sold plants, equipment, green houses and homewares.
"I was always going to have my own business," Barratt-Campbell says. "My grandfather didn't allow any family to work in the business, on the principle that he had started this himself and everybody else should do the same."
Barratt-Campbell set up her own interior design company in 2006, at the age of 26. In 2013, she established her furniture brand, FBC London and, two years later, opened a 6,500-square-foot studio and showroom in central London's Victoria district (she also has a 1stdibs storefront). Her achievements have won her industry recognition: Last year, Fiona Barratt Interiors was a finalist in the SBID (Society of British and International Designers) International Design Excellence Awards, and she was named to the 2019 Walpole Power List of the 50 most influential people in British luxury.
Characterized by classic craftsmanship and understated style, her aesthetic takes inspiration from natural forms and ancient Roman art, architecture and other artifacts. The imaginative use of texture is key. From ski chalets to beach villas, country homes to luxury hotels, she has implemented her distinctive designs around the world. Now, Barratt-Campbell has released her first monograph, Elemental (Rizzoli), which showcases nine of her beautiful projects. These include two of her own homes — a London townhouse on the site of King Henry VIII's Manor House, overlooking the River Thames, and her fabulous nine-bedroom country estate in northeast England's Northumberland — as well as items from her sumptuous furniture range.
Barratt-Campbell grew up not far from her Northumberland property, in a windswept area near Hadrian's Wall. She credits the region with shaping her character and, indeed, her business style. Northerners have a reputation in Britain for being gutsy and direct, and she is no exception. "I think that's why I can build such good relationships with our clients. What you see is what you get with me," the designer says, noting that a third of her projects are for repeat customers. For FBC, she makes a point of sourcing 90 percent of her furniture in the U.K., drawing largely on the skilled artisans of the north.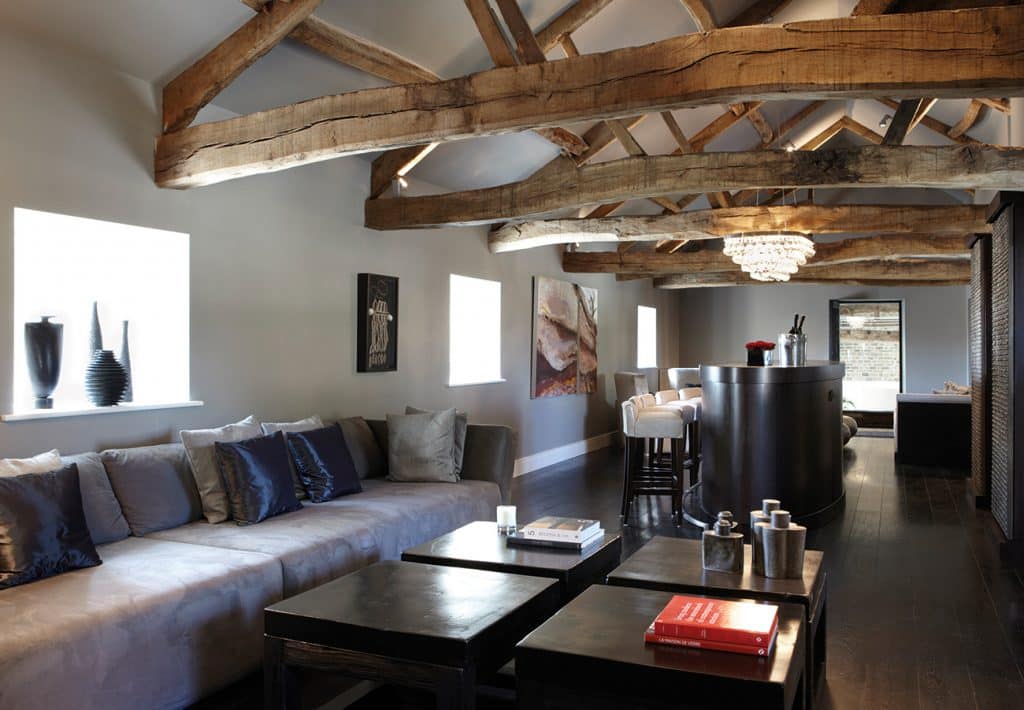 Barratt-Campbell earned a degree in interior and spatial architecture from London's Chelsea College of Arts — a design education she describes as "very conceptual" — and completed a year at Parsons School of Design, in New York, whose focus was extremely commercial. "Commercial in the sense that it prepared me for the work environment. The course, residential," the designer says. The two experiences, she says, ultimately complemented each other. After graduating, she spent three years working for a noted London interior designer before striking out on her own. She soon caught a big break, commissioned to design a ski chalet in Verbier, Switzerland, for Richard Branson. Barratt-Campbell now oversees a studio of 18 people and currently has 14 projects in the works.
Elemental demonstrates the designer's ability to handle diverse styles and property types and work with clients to create successful, comfortable interiors. In Yorkshire, in northern England, for instance, the studio turned a historic, 24,000-square-foot stone-built Georgian manor that once housed monks, situated on an estate also containing outlying 400-year-old barns, into a highly livable single-family home. The team made that work, Barratt-Campbell says,  "with clever planning and by not over-cluttering it. It's very clean."
This clever planning is exemplified in the glass and wood mezzanine that discreetly bridges the 30-foot-high central hall, creating a harmonious juxtaposition of modern and ancient. In the living room, the sense of spaciousness is enhanced by a large pair of 19th-century dark-wood-framed mirrors hailing from a Venetian palazzo and a 1960s Murano chandelier composed of clear textured-glass cylinders. In the bar, four 19th-century square tables topped with lustrous Chinese slate and sourced from Guinevere Antiques contrast with the rough wooden beams above.

A very different project is the 3,200-square-foot family apartment in a newly constructed building in central Moscow that Barratt-Campbell was tasked with making feel simultaneously airy and cozy — in a part of the world where temperatures soar in the summer and plummet in the winter. She met the challenge by employing tactile, luxuriant fabrics, textured wallpapers and wood-paneling, punctuated by splashes of bright color in accessories and artworks, including Norman Mooney's dazzling Golden Sun bronze wall sculpture (2012), mounted in the living room and  purchased from C Fine Art in New York. The tour de force is the dining room, where an undulating blue resin wall evokes ocean waves and provides a serene backdrop for vibrant orange leather chairs and a statement chandelier in looped gold chain mail. The eye is instantly drawn to Colombian artist Santiago Montoya's monumental installation Fly Away I, composed of 1950s Chinese food coupons arranged in a grid. Capping the opulent decor are three Baccarat-style Prism candlesticks from Niall Smith Antiques and a Blue Iris/Iris Bleu sculptural steel and Lucite Memphis tea set by Punto Bacola.
In Mallorca, Barratt-Campbell crafted a spectacular beach villa that exudes freshness thanks to natural fabrics like linen, cotton, cashmere and leather in neutral colors. These play subtly off walls clad in wenge and iroko wood and a pale floor whose thin colored-resin finish gives the house the feel of a Spanish finca. Exquisite details include a chunky metal table by Stéphane Ducatteau in the living room and a Robert Kuo black O console — named for the distinctive shape of its patinated bronze legs — in the entrance hall. Antiques sourced from a local bric-a-brac store have been tastefully paired with contemporary pieces, such as Lindsey Adelman rope-and-glass Knotty Bubbles pendant lights in the master bedroom. Amid the-brushed stainless-steel surfaces of the kitchen, a dark wooden 19th-century Chinese altar table from Shanxi province, sourced from Guinevere Antiques and converted into a console, adds warmth and character.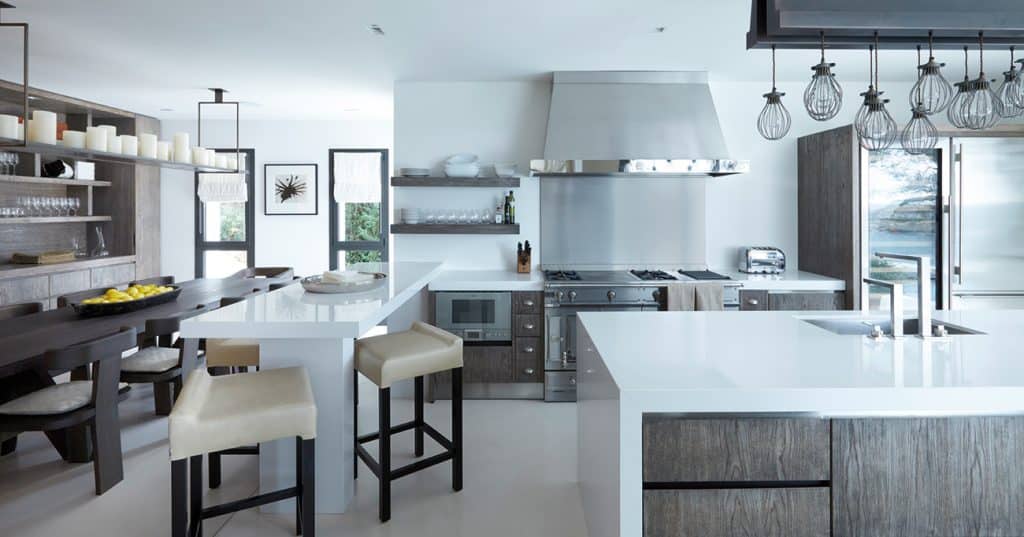 The book's final section, titled "The Making Of," focuses on the furniture-design side of Barratt-Campbell's studio. Sketches and detail photos reveal the painstaking processes involved in crafting four signature FBC London pieces. The base of her cast-bronze Armour chair, for example, takes more than 300 hours to construct. And the men's valet from her Privé Collection, designed in collaboration with the fashion house Alexander McQueen, proved so complicated and costly to manufacture — with its laser etched brass back, bronze shoe horn, removable crocodile-skin accessory trays and USB charging ports — that it never went into production. Instead, Barratt-Campbell gave the prototype to her husband, former professional soccer player Sol Campbell, with whom she has three children. It now sits in their Georgian London townhouse.
A Behind-the-Scenes View of Fiona Barratt-Campbell's FBC London Line of Furnishings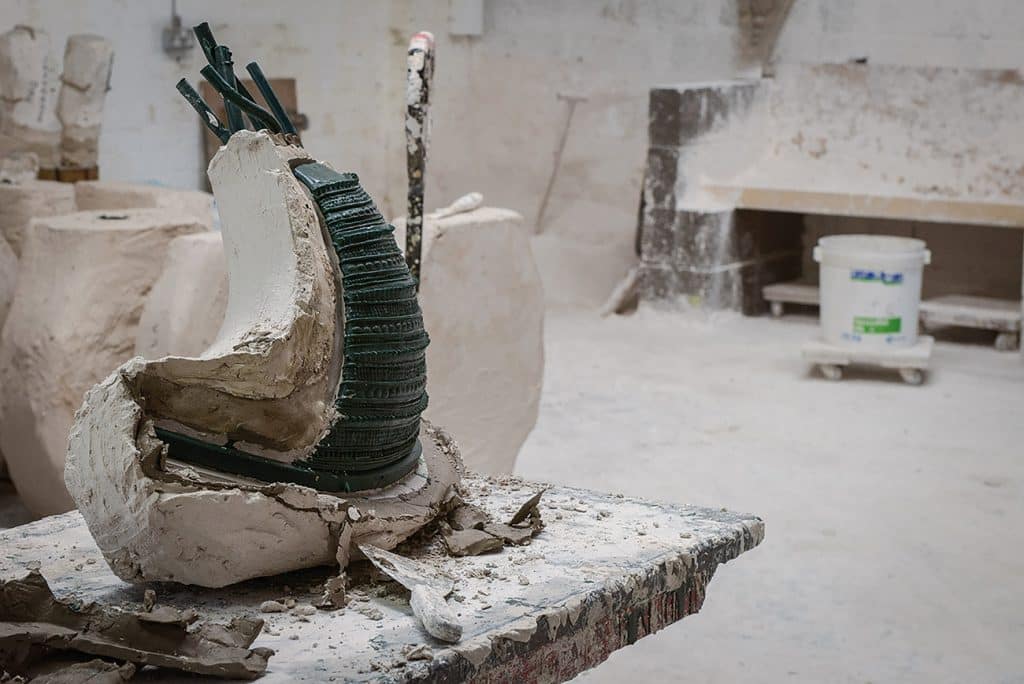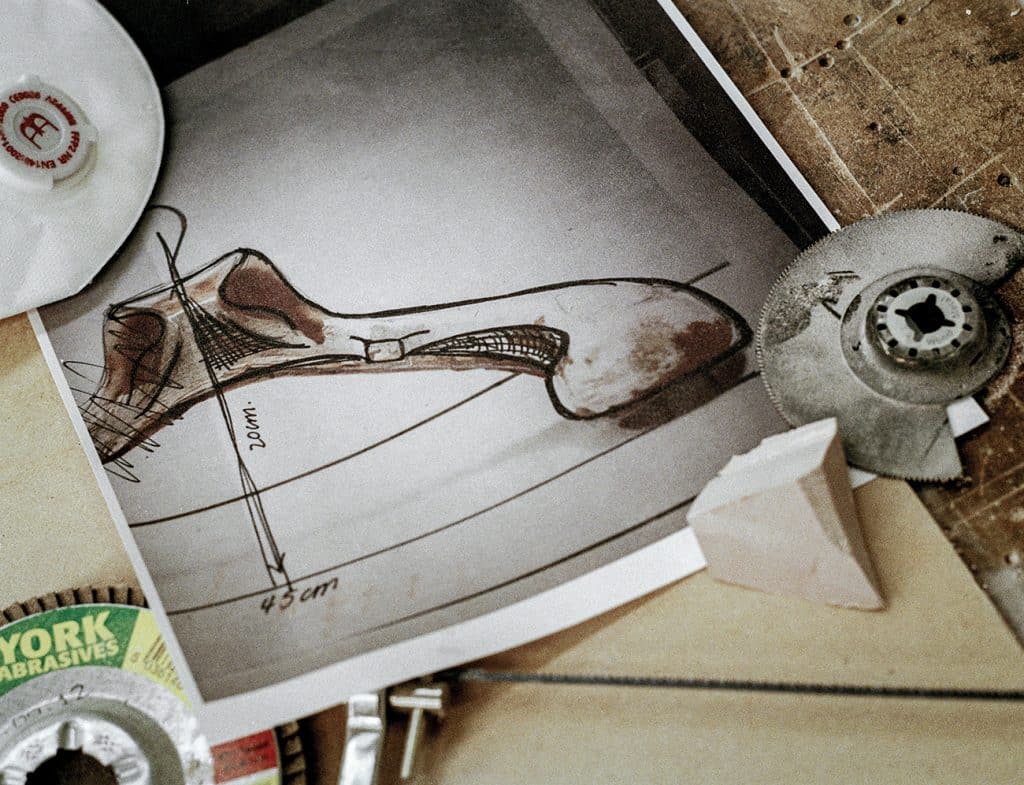 Barratt-Campbell has achieved an impressive amount in a relatively short time. One imagines that her high-powered family must be incredibly proud of her. "I'm sure they are, but there are few words," she says, with typical northern matter-of-factness. "In our family, you just get on with it and keep your head down."
Shop Fiona Barratt-Campbell's Quick Picks